Abstract
Oskar Heinroth was a pioneering German ornithologist of the early-mid 20th century whose three major contributions to ornithology have been largely overlooked. First, he conducted a systematic comparative study of the avian social signals and other behaviours (in waterfowl, including hybrids) and was the first to recognise that their instinctive, ritualized displays could serve as taxonomic criteria. Konrad Lorenz later developed the idea and also gained most of the credit for it. Second, Heinroth, together with his first wife Magdalena, hand-reared about 1,000 individuals of 286 species of birds in their apartment over 28 years, documenting and photographing their development. The results, published in four substantial volumes (1924–1933) were well received, but the deteriorating financial and political situation in Germany before WWII, together with the lack of an English translation, meant that the project received less attention than it warranted. Third, Heinroth provided a framework for studying and understanding the behaviour of birds that included detailed observations throughout the animals' life; making use of tame individuals; and comparisons between captive and wild individuals. The value of this approach to the study of behaviour is exemplified by the Heinroths' results from rearing European Nightjars Caprimulgus europaeus in their apartment. We propose that these contributions as well as numerous other anecdotes and observations in Heinroth's publications merit further examination.
Zusammenfassung
Fast vergessen: Oskar Magdalena und Katharina Heinroth und ihre frühen Studien zu Lebensformen und Ethologie der Vögel
Oskar Heinroth (1871–1945) gehörte zu den einflussreichsten deutschen Ornithologen in der ersten Hälfte des 20. Jahrhunderts. Seine innovativen Leistungen sind weitgehend in Vergessenheit geraten. Dazu gehören (1) vergleichende Studien zur Systematik der Anatiden unter besonderer Berücksichtigung sozialer Signale. Er erkannte als erster, dass ihr instinktives, ritualisiertes Balzverhalten als Kriterium in taxonomischen Studien genutzt werden kann. Konrad Lorenz hat diese Idee später weiterentwickelt und ist damit bekannt geworden. (2) Magdalena und Oskar Heinroth haben in ihrer Berliner Mietwohnung über einen Zeitraum von 28 Jahren mehr als 1000 Nestlinge von insgesamt 286 Arten mit der Hand aufgezogen und deren Entwicklung sorgfältig dokumentiert und in Fotos festgehalten. Die Ergebnisse ihrer immensen Arbeit publizierten sie in dem vierbändigen Werk "Die Vögel Mitteleuropas" (1924–1933), das einen Meilenstein darstellt, jedoch infolge der schwierigen wirtschaftlichen und politischen Verhältnisse vor dem 2. Weltkrieg nicht die Aufmerksamkeit fand, die es verdient hätte. Eine englische Ausgabe des Werkes war damals ebenfalls nicht realisierbar. (3) Mit seinen innovativen Arbeiten lieferte Heinroth methodologisches Werkzeug für die damalige Verhaltensforschung; hierzu gehören detaillierte Beobachtungen zahmer Tiere über lange Zeiträume hinweg sowie der Vergleich von zahmen und freilebenden Individuen. Die Bedeutung dieses Ansatzes lässt sich schon daran erkennen, dass es dem Ehepaar Heinroth 1908 gelungen ist, Ziegenmelker Caprimulgus europaeus in ihrer Wohnung erfolgreich zu züchten. Die "Vögel Mitteleuropas"und weitere Publikationen Heinroths bieten auch heute noch eine Fülle von Anregungen und Ideen für ethologische und ökologische Untersuchungen.
Access options
Buy single article
Instant access to the full article PDF.
USD 39.95
Price includes VAT (USA)
Tax calculation will be finalised during checkout.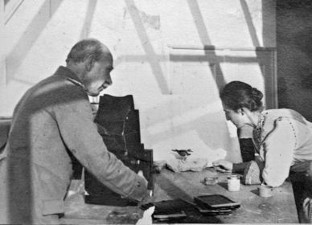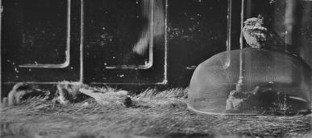 References
Birkhead T (2008) The wisdom of birds. Bloomsbury, London

Birkhead TR (2012) Bird sense: what it's like to be a bird. Bloomsbury, London

Birkhead TR, Møller AP (1992) Sperm competition in birds: evolutionary causes and consequences. Academic, London

Birkhead TR, van Balen S (2008) Bird-keeping and the development of ornithological science. Arch Nat Hist 35:281–305

Birkhead T, Wimpenny J, Montgomerie B (2014) Ten thousand birds. Ornithology since Darwin. Princeton University Press, Princeton

Burkhard RW (2005) Patterns of behavior. Konrad Lorenz, Niko Tinbergen, and the founding of ethology. University of Chicago Press, Chicago

del Hoyo J, Elliot A, Sargantal J (eds) (1999) Handbook of the birds of the world, vol 5. Lynx Edicions, Barcelona

Durant JR (1981) Innate character in animals and man: a perspective on the origins of ethology. In: Webster Ch (ed) Biology medicine and society 1840–1940. Cambridge University Press, Cambridge, 157–192

Garfield E (1989) Delayed recognition in scientific discovery: citation frequency analysis aids the search for case histories. Curr Cont 23:3–9

Gebhardt L (1964) Die Ornithologen Mitteleuropas. Brühlscher, Giessen

Haffer J (2007) The development of ornithology in central Europe. J Ornithol 148(Suppl 1):S125–S153

Heinroth O (1898a) Mauser und Verfärbung des Federkleides. SitzungsberGesellsch naturforsch Freunde Berlin 21:9–15

Heinroth O (1898b) Verlauf der Schwingen- und Schwanzmauser der Vögel. SitzungsberGesellsch naturforsch Freunde Berlin 21:95–118

Heinroth O (1902) Ornithologische Ergebnisse der I. deutschen Südsee-Expedition von Br. Mencke. J Ornithol 50:390–457

Heinroth O (1903) Ornithologische Ergebnisse der I. deutschen Südsee-Expedition von Br. Mencke. II. J Ornithol 51:65–125

Heinroth M (1908 a) Über die Aufzucht junger Weichfresser. Gefiederte Welt 37:105, 113, 120

Heinroth M (1908 b) Pflege und Zucht der Nachtschwalbe in Gefangenschaft. Gefiederte Welt 37: 225, 233, 241, 257, 265

Heinroth M (1909) Ein Zuchtversuch mit dem Heuschreckensänger. Gefiederte Welt 38:313, 321, 329, 337

Heinroth O (1909) Beobachtungen bei der Zucht des Ziegenmelkers (Caprimulgus europaeus L.). J Ornithol 57:56–68

Heinroth M (1911) Zimmerbeobachtungen an seltener gehaltenen europäischen Vögeln. Berichte V. Internat OrnitholKongr Berlin 1910:703–764

Heinroth O (1911) Beitrag zur Biologie, namentlich Ethologie und Psychologie der Anatiden. Ber V. Internat OrnithologKongr Berlin 1910:589–702

Heinroth O (1912) Luftröhren und Knochentrommeln verschiedener Anatidenmännchen. J Ornithol 60:116–117

Heinroth O (1913a) Über Photographien von lebenden Vögeln. J Ornithol 61:174–175

Heinroth O (1913b) Benehmen einer aufgezogenen Zwergrohrdommel. J Ornithol 61:178–179

Heinroth O (1914) Flügelformen, Brustbeine, Schultergürtel und die Mechanik des Vogelfluges. J Ornithol 62:489–490

Heinroth M (1917) Erfahrungen über die Biologie und Entwicklung bei der Aufzucht junger Vögel. J Ornithol 65:392–395

Heinroth O (1917) Joh. Friedr. Naumann im Lichte der heutigen Forschung. J Ornithol 65:116–120

Heinroth O (1921a) Vorführung von 63 photogr. Aufnahmen von Entwicklung, Gesichtsausdruck und Körperhaltung der Waldohreule. J Ornithol 69:92

Heinroth O (1921b) Körperliche und geistige Jugendentwicklung einheimischer Vögel). J Ornithol 69:95

Heinroth O (1922) Die Beziehung zwischen Vogelgewicht, Eigewicht, Gelegegewicht und Brutdauer. J Ornithol 70:172–285

Heinroth O (1924) Beobachtungen bei der Aufzucht von Jungvögeln. J Ornithol 72:138, 140, 141, 272, 580

Heinroth O (1930) Wie denke ich über Naumann? BeitrFortpflanzungsbiol Vögel 6, 4–6

Heinroth O (1933a) Wie weit sind Gefangenschaftsbeobachtungen an Tieren wissenschaftlich verwertbar? Naturforscher 10:330–334

Heinroth O (1933b) Libido und Orgasmus bei den Vögeln. Arch Frau enk und Konstitutionsforsch 1933:198–202

Heinroth O (1938) Aus dem Leben der Vögel. Julius Springer, Berlin

Heinroth O (1940) Das Aquarium nebst Terrarium und Insektarium im Zoologischen Garten Berlin. Zoo Berlin, Berlin

Heinroth O (1944) Über Ammen- und Kunstbrut.BeitrFortpflanzungsbiol Vögel 50:123–126

Heinroth K (1971) Oskar Heinroth––Vater der Verhaltensforschung. Wissenschaftliche Verlagsgesellschaft, Stuttgart

Heinroth K (1979) Mit Faltern begann's. Kindler, München

Heinroth O, Heinroth M (1924–1933) Die Vögel Mitteleuropas—in allen Lebens- und Entwicklungsstufen photographisch aufgenommen und in ihrem Seelenleben bei der Aufzucht vom Ei an beobachtet. Band I–IV. Hugo BehrmühlerVerlag, Berlin

Heinroth O, Heinroth K (1941) Das Heimfindevermögen der Brieftauben. J Ornithol 69:213–256

Heinroth O, Heinroth K (1947) Verhaltensweisen der Felsentaube (Haustaube) Columba livialivia L. ZeitschrTierpsychol 6:153–201

Huxley JS (1912) A'disharmony' in the reproductive habits in the wild duck (Anas boschas L.) BiolZentralbl 32:621–623

Huxley JS (1914) The courtship habits of the great crested gebe (Podiceps cristatus): with an addition to the theory of sexual selection. Proc Zool Soc London 2:491–562

Klös HG, Klös U (1997) Dr. Oskar Heinroth zum 125. Geburtstag. Bongo 27:3–22

Koehler O (1941) Oskar Heinroth zum 70. Geburtstag. Naturwissensch 29:169–171

Koenig O (1988) Oskar Heinroth, Konrad Lorenz. Wozu aber hat das Vieh diesen Schnabel? Briefe aus der frühen Verhaltensforschung 1930–1940. Piper, München

Kracht W (1952) Ein Vogelfreund zwischen Zeiten und Welten. Verlag G. Heléne, Pfungstadt

Lorenz K (1927) Beobachtungen an Dohlen. J Ornithol 75:511–519

Lorenz K (1958) Nachruf auf Oskar Heinroth. Zool Garten (NF) 24:264–274

Lorenz K (1980) In memoriam Oskar Heinroth. Acta XVII Congr Int Ornithol, 83–93

Mauersberger G (1994) Der große Tierforscher Oskar Heinroth und das Berliner Zoologische Museum. Bongo 24:139–160

McKinney F (1965) Spacing and chasing in breeding ducks. Wildfowl 16:92–106

McKinney F, Cheng KM, Bruggers DJ (1984) Sperm competition in apparently monogamous birds. In: Smith RL (ed) Sperm competition and the evolution of animal mating systems. Academic Press, Orlando, 523–545

Møller AP (1991) Sperm competition, sperm depletion, paternal care and relative testes size in birds. Am Nat 137:882–906

Naumann JF (1820–1844) Naturgeschichte der Vögel Deutschlands. vol 12, Selbstverlag, Leipzig

Naumann JF (1897–1905) Naturgeschichte der Vögel Mitteleuropas. vol 12, Verlag E. Koehler, Gera

Ray J (1678) The Ornithology of Francis Willughby. John Martyn, London

Rühl P (1932) Erinnerungen an Magdalena Heinroth. J Ornithol 80:542–551

Rutschke E (1994) Ornithologie im Berlin der 20er Jahre. Otis 2:57–65

Schuster L (1924) Buchrezension Oskar und Magdalena Heinroth: Die Vögel Mitteleuropas. Beitr Fortpflanzungsbiol Vögel 1:19

Short RJ (1979) Sexual selection and its component parts, somatic and genital selection as illustrated by man and the great apes. Adv Stud Behav 9:131–158

Stresemann E (1927–1934) Aves. 7. Band, 2. Hälfte in: Handbuch der Zoologie. Kükenthal W, KrumbachTh. De Gruyter, Berlin

Stresemann E (1928) Buchrezension Oskar und Magdalena Heinroth: Die Vögel Mitteleuropas.Ornithol Monatsber 36:180–181

Stresemann E (1934) Buchrezension Oskar und Magdalena Heinroth: Die Vögel Mitteleuropas.Ornithol Monatsber 42:57–58

Stresemann E (1951) Die Entwicklung der Ornithologie. Peters, Berlin

Thorpe WH (1979) The origins and rise of ethology. Heinemann, London

Tinbergen N (1951) The study of instinct. Clarendon Press, Oxford

Waller J (2002) Fabulous science. Oxford University Press, Oxford
Acknowledgments
Many handwritten journals, diaries, correspondence, texts and photographs by Oskar and Magdalena Heinroth survived the turmoils of World War II and were transferred by Katharina Heinroth to the Staatsbibliothek zu Berlin in 1980 ('Nachlass Heinroth' in the department of handwritten manuscripts). In addition, the Archive of the Zoological Gardens of Berlin contains further archival material relating to Oskar Heinroth, including many original photographs for the opus 'Die Vögel Mitteleuropas'. These documents are accessible on request. For access to this material, we are especially grateful to the Staatsbibliothek zu Berlin and Dr. Gabriele Kaiser, Vice-Director of the Department of Handwritten Manuscripts. We are also grateful to Amélie Koehler, Brian Hillcoat, Dr. Bernd Leisler and Alex Krikelis (both Max-Planck-Institut für Ornithologie, Radolfzell), Prof. Hans Winkler, Rolf Schlenker, Klaus Nigge, Martina Boschert (Archive of the Zoological Gardens, Berlin), Dr. Sabine Hackethal (Historische Arbeitsstelle und Schriftgutsammlung, Museum für Naturkunde Berlin), Dr. Renate van den Elzen and Stefanie Rick (Museum und Forschungsinstitut Alexander Koenig Bonn) for their help. Finally, we thank an anonymous referee for useful comments on the manuscript.
Additional information
Communicated by F. Bairlein.
About this article
Cite this article
Schulze-Hagen, K., Birkhead, T.R. The ethology and life history of birds: the forgotten contributions of Oskar, Magdalena and Katharina Heinroth. J Ornithol 156, 9–18 (2015). https://doi.org/10.1007/s10336-014-1091-3
Received:

Revised:

Accepted:

Published:

Issue Date:
Keywords
Heinroth

History of ornithology

Ethology

Comparative behavioural study

Form and function

Hand-raised birds