Abstract
Intensification of agricultural practices over the last 50 years has resulted in the impoverishment of the wildlife associated with lowland farmland across much of Western Europe. This is perhaps best documented in birds. In England, populations of 15 species associated with lowland farmland have fallen by between 50% and 100%. Several species have become rare and localised. Others, formerly abundant and ubiquitous, remain relatively common and widespread, but nonetheless in need of conservation action. Agri-environment schemes are widely held as a solution to this generic problem, but the track record of many prototype schemes in delivering biodiversity is far from good. The efficacy of any scheme in recovering the population of a given species will depend upon deployment of effective prescriptive management at the right time and in the right place. We argue that a two-tiered approach is required in the design of any scheme, to cope with the requirements of both localised and widespread species. We illustrate this by using case studies of two ground-nesting bird species, Stone-curlew Burhinus oedicnemus and Skylark Alauda arvensis, whose populations have declined for similar reasons, but for which the prescriptive management solutions and the means of their deployment differ radically.
This is a preview of subscription content, log in to check access.
Access options
Buy single article
Instant access to the full article PDF.
US$ 39.95
Price includes VAT for USA
Subscribe to journal
Immediate online access to all issues from 2019. Subscription will auto renew annually.
US$ 99
This is the net price. Taxes to be calculated in checkout.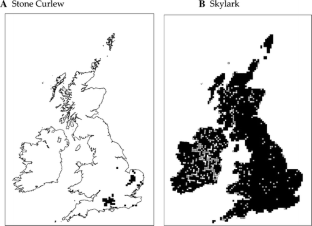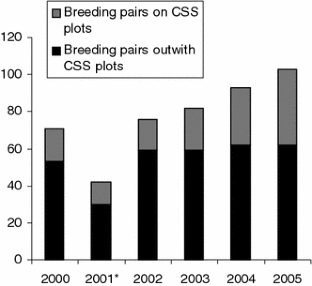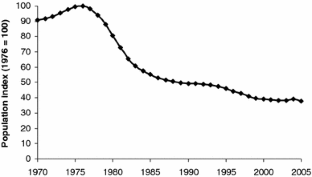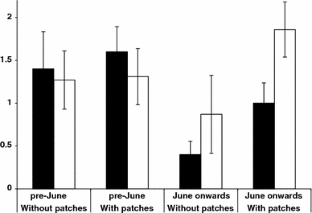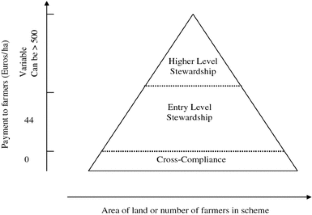 References
Aebischer NJ, Green RE, Evans AD (2000) From science to recovery: four cases of how research has been translated into conservation action in the UK. In: Aebischer NJ, Evans AD, Grice PV, Vickery JA (eds) Ecology and conservation of lowland farmland birds. British Ornithologist's Union, Tring, pp 43–56

Baker H, Stroud DA, Aebischer NJ, Cranswick PA, Gregory RD, McSorley CA, Noble DG, Rehfisch MM (2006) Population estimates of birds in Great Britain and the United Kingdom. Br Birds 99:25–44

Bradbury RB, Browne SJ, Stevens DK, Aebischer NJ (2004) Five-year evaluation of the impact of the pilot Arable Stewardship scheme on birds. Ibis 146(Suppl 2):171–180

Buckwell A, Armstrong-Brown S (2004) Changes in farming and future prospects. Ibis 146(Suppl 2):14–21

Butler SJ, Vickery JA, Norris K (2007) Farmland biodiversity and the footprint of agriculture. Science 315:381–384

Chamberlain DE, Fuller RJ, Bunce RGH, Duckworth JC, Shrubb M (2000) Changes in the abundance of farmland birds in relation to the timing of agricultural intensification in England and Wales. J Appl Ecol 37:771–788

DEFRA (2005a) Entry level stewardship handbook, http://www.defra.gov.uk/erdp/pdfs/es/els-handbook.pdf

DEFRA (2005b) Higher level stewardship handbook, http://www.defra.gov.uk/erdp/pdfs/es/hls-handbook.pdf

Donald PF (2004) The Skylark. Poyser, London

Donald PF, Morris AJ (2005) Saving the Sky Lark: new solutions for a declining farmland bird. Br Birds 98:570–579

Donald PF, Evans AD, Buckingham DL, Muirhead LB, Wilson JD (2001) Factors affecting the distribution of skylarks Alauda arvensis breeding on lowland farmland. Bird Study 48:271–278

Donald PF, Evans AD, Muirhead LB, Buckingham DL, Kirby WB, Schmitt SIA (2002) Survival rates, causes of failure and productivity of Skylark Alauda arvensis nests on lowland farmland. Ibis 144:652–664

Evans AD, Armstrong-Brown S, Grice PV (2002) The role of research and development in the evolution of a 'smart' agri-environment scheme. Aspects Appl Biol 67:253–264

Evans AD, Vickery J, Shrubb M (2004) Importance of over-wintered stubble for farmland bird recovery: a reply to Potts. Bird Study 51:94–96

Gibbons DW, Reid JB, Chapman RA (1993) The new atlas of breeding birds of Britain and Ireland: 1988–1991. Poyser, London

Gillings S, Newson SE, Noble DG, Vickery JA (2005) Winter availability of cereal stubbles attracts declining farmland birds and positively influences breeding population trends. Proc R Soc Lond B 272:733–739

Green RE (1978) Factors affecting the diet of farmland skylarks Alauda arvensis. J Anim Ecol 47:913–928

Green RE (1988) Stone-curlew conservation. RSPB Conserv Rev 2:30–33

Green RE, Griffiths GH (1994) Use of preferred nesting habitat by Stone-curlews Burhinus oedicnemus in relation to vegetation structure. J Zool 233:457–471

Green RE, Tyler GA, Bowden CGR (2000) Habitat selection, ranging behaviour and diet of the stone curlew (Burhinus oedicnemus) in southern England. J Zool 250:161–183

Gregory RD, Wilkinson NI, Noble DG, Robinson JA, Brown AF, Hughes J, Procter DA, Gibbons DW, Galbraith CA (2002) The population status of birds in the United Kingdom, Channel Islands and Isle of Man: an analysis of conservation concern 2002–2007. Br Birds 95:410–450

Gregory RD, Noble DG, Custance J (2004) The state of play of farmland birds; population trends and conservation status of lowland farmland birds in the United Kingdom. Ibis 146(Suppl 2):1–14

Grice P, Evans A, Osmond J, Brand-Hardy R (2004) Science into policy: the role of research in the development of a recovery plan for farmland birds in England. Ibis 146(Suppl 2):239–249

Jeffs C, Evans A (2004) Cirl buntings: the road to recovery. Biologist 51:1–5

Kleijn D, Sutherland WJ (2003) How effective are European agri-environment schemes in conserving and promoting biodiversity? J Appl Ecol 40:947–969

Morris AJ, Holland JM, Smith B, Jones NE (2004) Sustainable Arable Farming For an Improved Environment (SAFFIE): managing winter wheat sward structure for Skylarks Alauda arvensis. Ibis 146(Suppl 2):155–162

Newton I (2004) The recent declines of farmland bird populations in Britain: an appraisal of causal factors and conservation actions. Ibis 146:579–600

Odderskaer P, Prang A, Poulsen JG, Andersen PN, Elmegaard N (1997) Skylark Alauda arvensis utilisation of micro-habitats in spring barley fields. Agric Ecosyst Environ 62:21–29

Potts GR (1986) The partridge. Pesticides, predation and conservation. Blackwell, Oxford

Robinson RA, Wilson JD, Crick HQP (2001) The importance of arable habitat for farmland birds in grassland habitats. J Appl Ecol 38:1059–1069

Schläpfer A (1988) Populationsökologie der Feldlerche Alauda arvensis in der intensive genutzten Agrarlandschaft. Ornithol Beob 85:309–371

Shrubb M (2003) Birds, scythes and combines. A history of birds and agricultural change. Cambridge University Press, Cambridge

Smallshire D, Robertson P, Thompson P (2004) Policy into practice: the development and delivery of agri-environment schemes and supporting advice in England. Ibis 146(Suppl 2):250–258

Stevens DK, Bradbury RB (2006) Effects of the Arable Stewardship Pilot Scheme on breeding birds at field and farm scales. Agric Ecosyst Environ 112:283–290

Vickery JA, Evans AD, Grice PV, Aebischer NJ, Brand-Hardy R (eds) (2004a) Ecology and conservation of lowland farmland birds II: the road to recovery. Ibis 146 (Suppl 2)

Vickery JA, Bradbury RB, Henderson IG, Eaton MA, Grice PV (2004b) The role of agri-environment schemes and farm management practices in reversing the decline of farmland birds in England. Biol Conserv 119:19–39
Acknowledgements
We would like to thank Tony Morris and Nick Adams for providing data. RSPB and English Nature (now Natural England) have been long-term partners and co-funders of the Stone-curlew recovery project. Much of the Skylark data has been collected as part of the Sustainable Arable LINK project LK0926—Sustainable Arable Farming For an Improved Environment (SAFFIE). We thank Tony Morris and Richard Bradbury for their constructive comments on an earlier version of the manuscript.
Additional information
Communicated by F. Bairlein.
About this article
Cite this article
Evans, A.D., Green, R.E. An example of a two-tiered agri-environment scheme designed to deliver effectively the ecological requirements of both localised and widespread bird species in England. J Ornithol 148, 279–286 (2007). https://doi.org/10.1007/s10336-007-0216-3
Received:

Revised:

Accepted:

Published:

Issue Date:
Keywords
Ground-nesting birds

Lowland farmland

Skylark

Stone-curlew

Recovery