Abstract
The house sparrow Passer domesticus is unique among wild birds in its close association with, indeed virtual dependence on, man. Not only in the agricultural environment, where presumably this association first evolved, but also in built-up areas. It would be expected that, with man's dominance of the world, the future would be bright for the bird, but it is now becoming evident that this is not the case, particularly in the highly developed region of western Europe. In Britain, the Common Bird Census launched by the British Trust for Ornithology in 1962 provided such a basis. This enquiry showed a major decline in the house sparrow population in farmland beginning in the latter half of the twentieth century, though this now appears to have stabilised, albeit at a lower level. This decline, which also affected a number of other farmland species, has been well studied and is now accepted to be the result of the intensification of agricultural practices that have led to a reduction in the availability of food. The spillage of oats from the nosebags of horses and the presence of undigested seeds in the droppings must have provided a major source of food for urban house sparrows. Although not well recorded, there is little doubt that the replacement of the horse by the internal combustion engine must have resulted in a significant decrease in urban house sparrows in the 1920s, though not withstanding it still remained a common bird of built-up areas. This habitat has been largely neglected by ornithologists and it was the general public that first drew attention to a major decline in town centres, so that by the end of the twentieth century it had become virtually extinct in the centres of a number of major European cities, though apparently still common in others. Unlike the farmland decline, the urban decline appears to be proceeding at an increasing rate and is showing no sign of stabilising. The urban decline has been the subject of much speculation, but the reason(s) is/are not properly understood. This is clearly an interesting ornithological question. The aim of this paper is to provide a summary of the present status of the house sparrow in urban areas in north-western Europe and to identify those areas of research that will provide the necessary evidence to understand what is going on.
Access options
Buy single article
Instant access to the full article PDF.
US$ 39.95
Tax calculation will be finalised during checkout.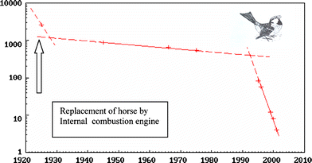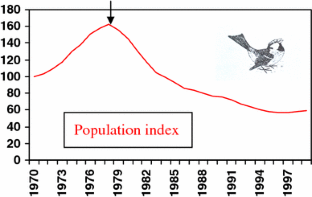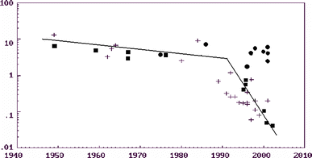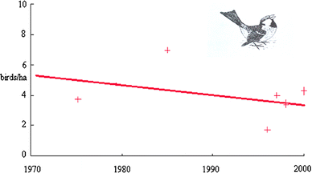 References
Bergtold WH (1921) The English sparrow (Passer domesticus) and the motor vehicle. Auk 38:244–250

Böhner J, Schulz W, Witt K (2003) Bestand und lebensraumspezifische Dichten des Haussperlings in Berlin. Artenschutzreport (Sonder-)Heft 14:13–17

De Bethune G (2004) De stille lente: Vijftig jaar evolutie van de broedvogels in een kilometerhok bij Kortrijk. Natuur Oriolus 70:153–158

Clark JFM (2002) The Irishmen of birds. History Today, 16–18 October 2000

Crick HPQ, Robinson RA, Appleton GF, Clark N, Rickard AD (eds) (2002) An investigation into the causes of decline of starlings and house sparrows in Great Britain. BTO Research Report No. 290. British Trust for Ornithology, Thetford, UK

Dott HEM, Brown AW (2000) A major decline of house sparrows in central Edinburgh. Scott Birds 21:61–68

De Laet J (2004) De Huismus: verontrustend nieuws, in de steden is het niet vijf maar Twee voor twaalf. Mens Vogel 42:238–245

McCarthy M (2000) Where have all the sparrows gone? The Independent Newpaper, 18 March 2000

Mitschke A, Geissler H-H, Baumung S, Andersen L (1999) Ornithologische Jahresbericht 1996 und 1997 für das Hamburger Berichtsgebiet. Hamburger Avifaun Beitr 30:129–204

O'Connor RJ, Shrubb M (1986) Farming and birds. Cambridge University Press, Cambridge

RSPB (2003) Where have all our sparrows gone? Survey Report London 2002. Royal Society for the Protection of Birds, Sandy, UK

Sanderson RF (2001) Further declines in an urban population of house sparrows. Br Birds 94:507

Smith J, quoted by Prowse A (2002) The urban decline of the house sparrow. Br Birds 95:144–146

Summers-Smith JD (1963) The house sparrow. Collins, London

Summers-Smith JD (1999) Current status of the house sparrow in Britain. Br Wildl 10:381–386

Summers-Smith JD (2005) Changes in the house sparrow population in Britain. Int Stud Sparrows 30:23–37

Summers-Smith JD, Thomas DK (2002) House sparrow. In: Wernham C, Toms M, Marchant M, Clark J, Siriwandera G, Baillie S (eds) The migration atlas: movements of birds in Britain and Ireland. Poyser, London, pp 633–634
Acknowledgments
J.D.L. wishes to thank the Terrestrial Ecology Unit of the University of Ghent and especially Prof. Dr Luc Lens for his support and interest in the House Sparrow decline. Also, Aktiekomitee ter Beveiliging van het Leefmilieu op de LinkerOever en het Waasland vzw who give me the opportunity to put some time into the House Sparrow investigation.
Additional information
Communicated by F. Bairlein.
About this article
Cite this article
De Laet, J., Summers-Smith, J.D. The status of the urban house sparrow Passer domesticus in north-western Europe: a review. J Ornithol 148, 275–278 (2007). https://doi.org/10.1007/s10336-007-0154-0
Received:

Revised:

Accepted:

Published:

Issue Date:
Keywords
Decline

House sparrow

Status

Urban environment