Abstract
Declining earth resources, rising ore cost and increasing pollution are calling for recycling of wastewater in the context of the circular economy. In particular, urine is a potential source of phosphorus (P) and potassium (K), yet currently available methods for P and K recovery are limited in efficiency. Here, we designed an electrochemical crystallization system using sacrificial magnesium anodes to recover P and K in the form of K-struvite (MgKPO4·6H2O) from simulated urine at low (P/K = 0.25) and high (P/K = 0.6) phosphate levels, respectively. Results show optimal recoveries of 88.5% for P and 35.4% for K in the form of rod-shaped K-struvite at 3.5 mA/cm2, though higher current density reduced recovery due to side reactions and pH increase. Seeding prefabricated struvite crystals at 1.6 g/L into urine enhanced the recovery of K by 14.7% and of P by 23.7% compared to the control group. Overall, our findings show that electrochemical crystallization is promising to recover K-struvite fertilizers.
Access options
Buy single article
Instant access to the full article PDF.
USD 39.95
Price includes VAT (USA)
Tax calculation will be finalised during checkout.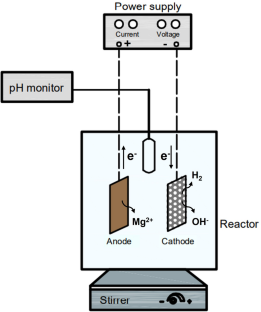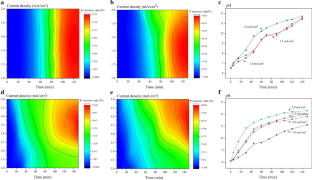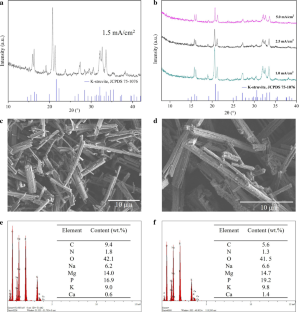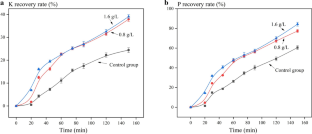 Abbreviations
K:

Potassium

P:

Phosphorus

XRD:

X-ray diffractometer

SEM:

Scanning electron microscope

EDS:

Energy-dispersive spectroscopy
Acknowledgements
We gratefully acknowledge the co-funding of this work by the National Natural Science Foundation of China (No. 52070130) and the Shuguang Project of Shanghai (Education and Scientific Research Project of Shanghai, 18SG45).
Ethics declarations
Conflict of interest
The authors declare no conflict of interest.
Additional information
Publisher's Note
Springer Nature remains neutral with regard to jurisdictional claims in published maps and institutional affiliations.
Supplementary Information
Below is the link to the electronic supplementary material.
About this article
Cite this article
Shan, J., Liu, H., Long, S. et al. Electrochemical crystallization for recovery of phosphorus and potassium from urine as K-struvite with a sacrificial magnesium anode. Environ Chem Lett (2021). https://doi.org/10.1007/s10311-021-01333-5
Received:

Accepted:

Published:
Keywords
Electrochemical crystallization

Sacrificial anode

Urine

Nutrient recovery

Struvite