Abstract
More than 88 billion barrels of wastewater are produced yearly in the world from gas and oil production. Given the rising demand for drinkable water, there is a need for advanced purification processes. Here we review membrane filtration processes used in the gas and oil production for wastewater treatment, with focus on microfiltration, nanofiltration, ultrafiltration, reverse osmosis, forward osmosis, membrane distillation, and electrodialysis.
Access options
Buy single article
Instant access to the full article PDF.
USD 39.95
Price excludes VAT (USA)
Tax calculation will be finalised during checkout.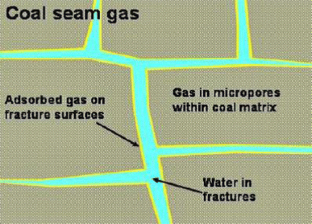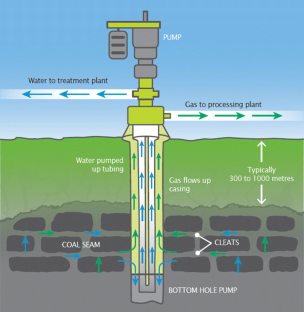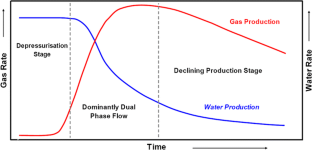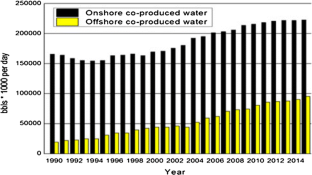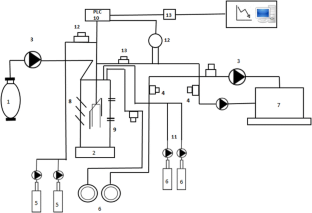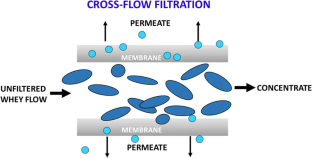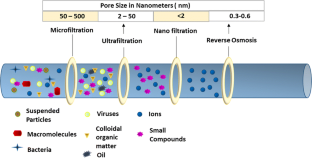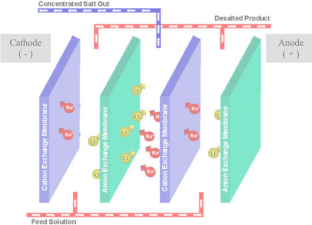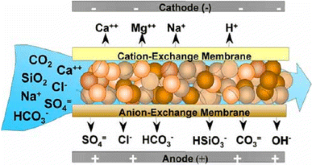 References
Abadi SRH, Sebzari MR, Hemati M, Rekabdar F, Mohammadi T (2011) Ceramic membrane performance in microfiltration of oily wastewater. Desalination 265:222–228. https://doi.org/10.1016/j.desal.2010.07.055

Abbasi M, Mirfendereski M, Nikbakht M, Golshenas M, Mohammadi T (2010) Performance study of mullite and mullite–alumina ceramic MF membranes for oily wastewaters treatment. Desalination 259:169–178. https://doi.org/10.1016/j.desal.2010.04.013

Abousnina RM, Nghiem LD, Bundschuh J (2015) Comparison between oily and coal seam gas produced water with respect to quantity, characteristics and treatment technologies: a review. Desalin Water Treat 54:1793–1808. https://doi.org/10.1080/19443994.2014.893541

Adriano D, Page A, Elseewi A, Chang A, Straughan I (1980) Utilization and disposal of fly ash and other coal residues in terrestrial ecosystems: a review. J Environ Qual 9:333–344. https://doi.org/10.2134/jeq1980.00472425000900030001x

Alkhudhiri A, Darwish N, Hilal N (2012) Membrane distillation: a comprehensive review. Desalination 287:2–18. https://doi.org/10.1016/j.desal.2011.08.027

Altaee A, Zaragoza G, van Tonningen HR (2014) Comparison between forward osmosis-reverse osmosis and reverse osmosis processes for seawater desalination. Desalination 336:50–57. https://doi.org/10.1016/j.desal.2014.01.002

An Q, Li F, Ji Y, Chen H (2011) Influence of polyvinyl alcohol on the surface morphology, separation and anti-fouling performance of the composite polyamide nanofiltration membranes. J Membr Sci 367:158–165. https://doi.org/10.1016/j.memsci.2010.10.060

Arthur JD, Langhus BG, Patel C (2005) Technical summary of oil and gas produced water treatment technologies. All Consulting, LLC, Tulsa

ATSDR (2012) Toxic substances portal. Agency for Toxic Substances and Disease Registry, Atlanta

ATSDR, U. (2007) Toxicological profile for lead (Atlanta, GA: US Department of Health and Human Services, Agency for Toxic Substances and Disease Registry (ATSDR), Public Health Service). US EPA (2006) Air quality criteria for lead

Azimi A, Azari A, Rezakazemi M, Ansarpour M (2017) Removal of heavy metals from industrial wastewaters: a review. ChemBioEng Rev 4:37–59. https://doi.org/10.1002/cben.201600010

Azizi N, Rezakazemi M, Zarei MM (2017) An intelligent approach to predict gas compressibility factor using neural network model. Neural Comput Appl. https://doi.org/10.1007/s00521-017-2979-7

Baheri B, Shahverdi M, Rezakazemi M, Motaee E, Mohammadi T (2014) Performance of PVA/NaA mixed matrix membrane for removal of water from ethylene glycol solutions by pervaporation. Chem Eng Commun 202:316–321. https://doi.org/10.1080/00986445.2013.841149

Baruah S, Najam Khan M, Dutta J (2016) Perspectives and applications of nanotechnology in water treatment. Environ Chem Lett 14:1–14. https://doi.org/10.1007/s10311-015-0542-2

Batley GE, Kookana RS (2012) Environmental issues associated with coal seam gas recovery: managing the fracking boom. Environ Chem 9:425–428. https://doi.org/10.1071/EN12136

Belfer S, Purinson Y, Kedem O (1998) Surface modification of commercial polyamide reverse osmosis membranes by radical grafting: an ATR-FTIR study. Acta Polym 49:574–582. https://doi.org/10.1002/(SICI)1521-4044(199810)49:10/11<574:AID-APOL574>3.0.CO;2-0

Beltrán JMN (1999) Irrigation with saline water: benefits and environmental impact. Agric Water Manag 40:183–194. https://doi.org/10.1016/S0378-3774(98)00120-6

Bern CR, Breit GN, Healy RW, Zupancic JW (2013) Deep subsurface drip irrigation using coal-bed sodic water: part II. Geochemistry. Agric Water Manag 118:135–149. https://doi.org/10.2175/193864702784246658

Bernal R, von Gottberg A, Mack B (2002) Using membrane bioreactors for wastewater treatment for small communities. Proc Water Environ Fed 2002:515–524. https://doi.org/10.2175/193864702784246658

Bibi S, Kamran MA, Sultana J, Farooqi A (2016) Occurrence and methods to remove arsenic and fluoride contamination in water. Environ Chem Lett 15:125–149. https://doi.org/10.1007/s10311-016-0590-2

Biesinger M, Vining I, Shell G (1974) Industrial experience with dissolved-air flotation. In: Proceedings of the industrial waste conference (United States)

Biggs AJ (2011) Groundwater salt accessions to land in the Queensland Murray-Darling Basin, Australia. Hydrogeol J 19:719–726. https://doi.org/10.1007/s10040-011-0714-5

Birol F (2011) World energy outlook 2011: are we entering a golden age of gas? (special report). International Energy Agency

Blair D, Alexander DT, Couperthwaite SJ, Darestani M, Millar GJ (2017) Enhanced water recovery in the coal seam gas industry using a dual reverse osmosis system. Environ Sci Water Res Technol 3:278–292. https://doi.org/10.1039/C6EW00266H

Boulton AJ, Jenkins KM (1998) Flood regimes and invertebrate communities in floodplain wetlands. In: Williams WD (ed) Wetlands in a dry land: understanding for management, Australian Capital Territory: Environment Australia, Canberra, pp 137–148

Bunn SE, Arthington AH (2002) Basic principles and ecological consequences of altered flow regimes for aquatic biodiversity. Environ Manage 30:492–507. https://doi.org/10.1007/s00267-002-2737-0

Campos JC, Borges RMH, Oliveira Filho AM, Nobrega R, Sant'Anna GL Jr (2002) Oilfield wastewater treatment by combined microfiltration and biological processes. Water Res 36:95–104

Chatterjee P, Ghangrekar MM, Rao S (2016) Low efficiency of sewage treatment plants due to unskilled operations in India. Environ Chem Lett 14:407–416. https://doi.org/10.1007/s10311-016-0551-9

Chen G, Lu Y, Krantz WB, Wang R, Fane AG (2014) Optimization of operating conditions for a continuous membrane distillation crystallization process with zero salty water discharge. J Membr Sci 450:1–11. https://doi.org/10.1016/j.memsci.2013.08.034

Cheryan M, Rajagopalan N (1998) Membrane processing of oily streams. Wastewater treatment and waste reduction. J Membr Sci 151:13–28. https://doi.org/10.1016/S0376-7388(98)00190-2

Chew CM, Aroua M, Hussain M, Ismail WW (2015) Practical performance analysis of an industrial-scale ultrafiltration membrane water treatment plant. J Taiwan Inst Chem Eng 46:132–139. https://doi.org/10.1016/j.jtice.2014.09.013

Chian ESK, Chen JP, Sheng P-X, Ting Y-P, Wang LK (2007) Reverse osmosis technology for desalination. In: Wang LK, Hung Y-T, Shammas NK (eds) Advanced physicochemical treatment technologies. Humana Press, Totowa, pp 329–366. https://doi.org/10.1007/978-1-59745-173-4_6

Cho D-W, Song H, Yoon K, Kim S, Han J, Cho J (2016) Treatment of simulated coalbed methane produced water using direct contact membrane distillation. Water 8:194

Clunie P, Ryan T, James K, Cant B (2002) Implications for rivers from salinity hazards: scoping study: report to the Murray-Darling Basin Commission. Victoria. Department of Natural Resources and Environment

Connell LD (2009) Coupled flow and geomechanical processes during gas production from coal seams. Int J Coal Geol 79:18–28. https://doi.org/10.1016/j.coal.2009.03.008

Cook P (2013) Life cycle of coal seam gas projects: technologies and potential impacts. Report commissioned for the independent review of coal seam gas activities in NSW by the NSW Chief Scientist: PJC International Pty Ltd

Dahm KG, Guerra KL, Xu P, Drewes JRE (2011) Composite geochemical database for coalbed methane produced water quality in the Rocky Mountain region. Environ Sci Technol 45:7655–7663. https://doi.org/10.1021/es201021n

Dasgupta N, Ranjan S, Ramalingam C (2017) Applications of nanotechnology in agriculture and water quality management. Environ Chem Lett 15:591–605. https://doi.org/10.1007/s10311-017-0648-9

Davies P, Gore D (2013) Background paper on produced water and solids in relation to coal seam gas production. Prepared for the NSW office of the Chief Scientist and Engineer, Department of Environment and Geography. Macquarie University, Sydney

Davies PJ, Gore DB, Khan SJ (2015) Managing produced water from coal seam gas projects: implications for an emerging industry in Australia. Environ Sci Pollut Res 22:10981–11000. https://doi.org/10.1007/s11356-015-4254-8

Davis WN, Bramblett RG, Zale AV (2010) Effects of coalbed natural gas development on fish assemblages in tributary streams of the Powder and Tongue rivers. Freshw Biol 55:2612–2625. https://doi.org/10.1111/j.1365-2427.2010.02480.x

DNRME (2004) Coal seam gas water management study. Department of Natural Resources, Mines and Energy, Brisbane

Drioli E, Ali A, Macedonio F (2015) Membrane distillation: recent developments and perspectives. Desalination 356:56–84. https://doi.org/10.1016/j.desal.2014.10.028

Drioli E, Ali A, Lee YM, Al-Sharif SF, Al-Beirutty M, Macedonio F (2016) Membrane operations for produced water treatment. Desalin Water Treat 57:14317–14335. https://doi.org/10.1080/19443994.2015.1072585

Duong HC, Chivas AR, Nelemans B, Duke M, Gray S, Cath TY, Nghiem LD (2015a) Treatment of RO brine from CSG produced water by spiral-wound air gap membrane distillation—a pilot study. Desalination 366:121–129. https://doi.org/10.1016/j.desal.2014.10.026

Duong HC, Gray S, Duke M, Cath TY, Nghiem LD (2015b) Scaling control during membrane distillation of coal seam gas reverse osmosis brine. J Membr Sci 493:673–682. https://doi.org/10.1016/j.memsci.2015.07.038

Duong HC, Duke M, Gray S, Nelemans B, Nghiem LD (2016) Membrane distillation and membrane electrolysis of coal seam gas reverse osmosis brine for clean water extraction and NaOH production. Desalination 397:108–115. https://doi.org/10.1016/j.desal.2016.06.024

Ezechi EH, Isa MH, Kutty SRM, Yaqub A (2014) Boron removal from produced water using electrocoagulation. Process Saf Environ Prot 92:509–514. https://doi.org/10.1016/j.psep.2014.08.003

Fakhru'l-Razi A, Pendashteh A, Abdullah LC, Biak DRA, Madaeni SS, Abidin ZZ (2009) Review of technologies for oil and gas produced water treatment. J Hazard Mater 170:530–551. https://doi.org/10.1016/j.jhazmat.2009.05.044

Farno E, Rezakazemi M, Mohammadi T, Kasiri N (2014) Ternary gas permeation through synthesized pdms membranes: experimental and CFD simulation basedon sorption-dependent system using neural network model. Polym Eng Sci 54:215–226. https://doi.org/10.1002/pen.23555

Fasihi M, Shirazian S, Marjani A, Rezakazemi M (2012) Computational fluid dynamics simulation of transport phenomena in ceramic membranes for SO2 separation. Math Comput Model 56:278–286. https://doi.org/10.1016/j.mcm.2012.01.010

Fawell JK, Bailey K (2006) Fluoride in drinking-water. World Health Organization, Geneva

Foroutan R, Esmaeili H, Abbasi M, Rezakazemi M, Mesbah M (2017) Adsorption behavior of Cu(II) and Co(II) using chemically modified marine algae. Environ Technol. https://doi.org/10.1080/09593330.2017.1365946

Freger V, Gilron J, Belfer S (2002) TFC polyamide membranes modified by grafting of hydrophilic polymers: an FT-IR/AFM/TEM study. J Membr Sci 209:283–292. https://doi.org/10.1016/S0376-7388(02)00356-3

Gardner N (1972) Flotation techniques applied to the treatment of effluents. Effl Water Treat J 12:82–85

Geng Z, Yang X, Boo C, Zhu S, Lu Y, Fan W, Huo M, Elimelech M, Yang X (2017) Self-cleaning anti-fouling hybrid ultrafiltration membranes via side chain grafting of poly (aryl ether sulfone) and titanium dioxide. J Membr Sci 529:1–10. https://doi.org/10.1016/j.memsci.2017.01.043

Ghaffour N, Bundschuh J, Mahmoudi H, Goosen MFA (2015) Renewable energy-driven desalination technologies: a comprehensive review on challenges and potential applications of integrated systems. Desalination 356:94–114. https://doi.org/10.1016/j.desal.2014.10.024

Giagnorio M, Søtoft LF, Tiraferri A, Grüttner H (2017) Ultrafiltration to reuse laundering wash water: evaluation of membranes and permeate flux. Desalin Water Treat 62:22–30. https://doi.org/10.5004/dwt.2017.20133

Hai FI, Yamamoto K, Lee C-H (2013) Membrane biological reactors. Iwa Publishing, London

Hamawand I, Yusaf T, Hamawand SG (2013) Coal seam gas and associated water: a review paper. Renew Sustain Energy Rev 22:550–560. https://doi.org/10.1016/j.rser.2013.02.030

Hart BT, Bailey P, Edwards R, Hortle K, James K, McMahon A, Meredith C, Swadling K (1991) A review of the salt sensitivity of the Australian freshwater biota. Hydrobiologia 210:105–144. https://doi.org/10.1007/BF00014327

Hashemi F, Rowshanzamir S, Rezakazemi M (2012) CFD simulation of PEM fuel cell performance: effect of straight and serpentine flow fields. Math Comput Model 55:1540–1557. https://doi.org/10.1016/j.mcm.2011.10.047

Hatakeyama ES, Ju H, Gabriel CJ, Lohr JL, Bara JE, Noble RD, Freeman BD, Gin DL (2009) New protein-resistant coatings for water filtration membranes based on quaternary ammonium and phosphonium polymers. J Membr Sci 330:104–116. https://doi.org/10.1016/j.memsci.2008.12.049

He Y, Jiang Z-W (2008) Technology review: treating oilfield wastewater. Filtr Sep 45:14–16. https://doi.org/10.1016/S0015-1882(08)70174-5

Hebbar RS, Isloor AM, Inamuddin, Asiri AMI (2017) Carbon nanotube- and graphene-based advanced membrane materials for desalination. Environ Chem Lett 15:643–671. https://doi.org/10.1007/s10311-017-0653-z

Hickenbottom KL, Cath TY (2014) Sustainable operation of membrane distillation for enhancement of mineral recovery from hypersaline solutions. J Membr Sci 454:426–435. https://doi.org/10.1016/j.memsci.2013.12.043

Hu J, Ma Y, Zhang L, Gan F, Ho Y-S (2010) A historical review and bibliometric analysis of research on lead in drinking water field from 1991 to 2007. Sci Total Environ 408:1738–1744. https://doi.org/10.1016/j.scitotenv.2009.12.038

Hu J, Chen Y, Zhu L, Qian Z, Chen X (2016) Production of high purity water using membrane-free electrodeionization with improved resin layer structure. Sep Purif Technol 164:89–96. https://doi.org/10.1016/j.seppur.2016.03.027

Igunnu ET, Chen GZ (2012) Produced water treatment technologies. Int J Low Carbon Technol. https://doi.org/10.1093/ijlct/cts049 (cts049)

Igunnu ET, Chen GZ (2014) Produced water treatment technologies. Int J Low Carbon Technol 9:157–177

Industries, N.D.o.P. (2004) Interpreting water quality test results. NSW Department of Primary Industries, Orange

Jackson RE, Reddy K (2007) Geochemistry of coalbed natural gas (CBNG) produced water in Powder River Basin, Wyoming: salinity and sodicity. Water Air Soil Pollut 184:49–61. https://doi.org/10.1007/s11270-007-9398-9

Johnston CR, Vance GF, Ganjegunte GK (2008) Irrigation with coalbed natural gas co-produced water. Agric Water Manag 95:1243–1252. https://doi.org/10.1016/j.agwat.2008.04.015

Kang G-D, Cao Y-M (2012) Development of antifouling reverse osmosis membranes for water treatment: a review. Water Res 46:584–600. https://doi.org/10.1016/j.watres.2011.11.041

Kang S, Asatekin A, Mayes AM, Elimelech M (2007) Protein antifouling mechanisms of PAN UF membranes incorporating PAN-g-PEO additive. J Membr Sci 296:42–50. https://doi.org/10.1016/j.memsci.2007.03.012

Karakurt I, Aydin G, Aydiner K (2011) Mine ventilation air methane as a sustainable energy source. Renew Sustain Energy Rev 15:1042–1049. https://doi.org/10.1016/j.rser.2010.11.030

Kawamura S (2000) Integrated design and operation of water treatment facilities. Wiley, New York

Kim I-C, Lee K-H (2006) Dyeing process wastewater treatment using fouling resistant nanofiltration and reverse osmosis membranes. Desalination 192:246–251. https://doi.org/10.1016/j.desal.2005.05.030

King L, Vance G, Ganjegunte G (2005) Saline-sodic water impacts to soils and vegetation, nd national American society of mining and reclamation symposium annual meetings, Breckenridge, CO. In: Barnhisel R (ed) Raising reclamation to new heights. Citeseer, Lexington, pp 623–625

Kinnon E, Golding S, Boreham C, Baublys K, Esterle J (2010) Stable isotope and water quality analysis of coal bed methane production waters and gases from the Bowen Basin, Australia. Int J Coal Geol 82:219–231. https://doi.org/10.1016/j.coal.2009.10.014

Kose B, Ozgun H, Ersahin ME, Dizge N, Koseoglu-Imer DY, Atay B, Kaya R, Altınbas M, Sayılı S, Hoshan P (2012) Performance evaluation of a submerged membrane bioreactor for the treatment of brackish oil and natural gas field produced water. Desalination 285:295–300. https://doi.org/10.1016/j.desal.2011.10.016

La Y-H, McCloskey BD, Sooriyakumaran R, Vora A, Freeman B, Nassar M, Hedrick J, Nelson A, Allen R (2011) Bifunctional hydrogel coatings for water purification membranes: improved fouling resistance and antimicrobial activity. J Membr Sci 372:285–291. https://doi.org/10.1016/j.memsci.2011.02.005

Le NL, Nunes SP (2016) Materials and membrane technologies for water and energy sustainability. Sustain Mater Technol 7:1–28. https://doi.org/10.1016/j.susmat.2016.02.001

Lee S-A, Choo K-H, Lee C-H, Lee H-I, Hyeon T, Choi W, Kwon H-H (2001) Use of ultrafiltration membranes for the separation of TiO2 photocatalysts in drinking water treatment. Ind Eng Chem Res 40:1712–1719. https://doi.org/10.1021/ie000738p

Li X-M, Zhao B, Wang Z, Xie M, Song J, Nghiem LD, He T, Yang C, Li C, Chen G (2014) Water reclamation from shale gas drilling flow-back fluid using a novel forward osmosis–vacuum membrane distillation hybrid system. Water Sci Technol 69:1036–1044. https://doi.org/10.2166/wst.2014.003

Liu F, Du C-H, Zhu B-K, Xu Y-Y (2007) Surface immobilization of polymer brushes onto porous poly (vinylidene fluoride) membrane by electron beam to improve the hydrophilicity and fouling resistance. Polymer 48:2910–2918. https://doi.org/10.1016/j.polymer.2007.03.033

Liu N, Li L, McPherson B, Lee R (2008) Removal of organics from produced water by reverse osmosis using MFI-type zeolite membranes. J Membr Sci 325:357–361. https://doi.org/10.1016/j.memsci.2008.07.056

Louie JS, Pinnau I, Ciobanu I, Ishida KP, Ng A, Reinhard M (2006) Effects of polyether–polyamide block copolymer coating on performance and fouling of reverse osmosis membranes. J Membr Sci 280:762–770. https://doi.org/10.1016/j.memsci.2006.02.041

Louie JS, Pinnau I, Reinhard M (2011) Effects of surface coating process conditions on the water permeation and salt rejection properties of composite polyamide reverse osmosis membranes. J Membr Sci 367:249–255. https://doi.org/10.1016/j.memsci.2010.10.067

Malaeb L, Ayoub GM (2011) Reverse osmosis technology for water treatment: state of the art review. Desalination 267:1–8. https://doi.org/10.1016/j.desal.2010.09.001

Marjani A, Rezakazemi M, Shirazian S (2011) Vapor pressure prediction using group contribution method. Orient J Chem 27:1331–1335

Melián-Martel N, Sadhwani JJ, Báez SOP (2011) Saline waste disposal reuse for desalination plants for the chlor-alkali industry: the particular case of pozo izquierdo SWRO desalination plant. Desalination 281:35–41. https://doi.org/10.1016/j.desal.2011.07.040

Melián-Martel N, Alonso JJS, Báez SOP (2013) Reuse and management of brine in sustainable SWRO desalination plants. Desalin Water Treat 51:560–566. https://doi.org/10.1080/19443994.2012.713567

Melin T, Jefferson B, Bixio D, Thoeye C, De Wilde W, De Koning J, van der Graaf J, Wintgens T (2006) Membrane bioreactor technology for wastewater treatment and reuse. Desalination 187:271–282. https://doi.org/10.1016/j.desal.2005.04.086

Meng Y, Tang D, Xu H, Li Y, Gao L (2014) Coalbed methane produced water in China: status and environmental issues. Environ Sci Pollut Res 21:6964–6974. https://doi.org/10.1007/s11356-014-2675-4

Mericq J-P, Laborie S, Cabassud C (2010) Vacuum membrane distillation of seawater reverse osmosis brines. Water Res 44:5260–5273. https://doi.org/10.1016/j.watres.2010.06.052

Mesbah M, Soroush E, Rezakazemi M (2017) Development of a least squares support vector machine model for prediction of natural gas hydrate formation temperature. Chin J Chem Eng 25:1238–1248. https://doi.org/10.1016/j.cjche.2016.09.007

Millar GJ, Couperthwaite SJ, Moodliar CD (2016) Strategies for the management and treatment of coal seam gas associated water. Renew Sustain Energy Rev 57:669–691. https://doi.org/10.1016/j.rser.2015.12.087

Mohammadi T, Maghami M, Rezakazemi M (2017) High loaded synthetic hazardous wastewater treatment using lab-scale submerged ceramic membrane bioreactor. Period Polytech Chem Eng. https://doi.org/10.3311/PPch.11459.10.3311/PPch.11459

Monckton DC (2016) Beneficial use of coal seam water and enterprise transition for case study farms, Chinchilla District. University of Queensland, Brisbane. https://doi.org/10.14264/uql.2017.358

Mondal S, Wickramasinghe SR (2008) Produced water treatment by nanofiltration and reverse osmosis membranes. J Membr Sci 322:162–170. ​https://doi.org/10.1016/j.memsci.2008.05.039

Mondal S, Hsiao CL, Ranil Wickramasinghe S (2008) Nanofiltration/reverse osmosis for treatment of coproduced waters. Environ Prog 27:173–179. https://doi.org/10.1002/ep.10271

Mueller J, Cen Y, Davis RH (1997) Crossflow microfiltration of oily water. J Membr Sci 129:221–235. https://doi.org/10.1016/S0376-7388(96)00344-4

Muhammad A, Younas M, Rezakazemi M (2017) Quasi-dynamic modeling of dispersion-free extraction of aroma compounds using hollow fiber membrane contactor. Chem Eng Res Des 127:52–61. https://doi.org/10.1016/j.cherd.2017.09.007

Navi M, Skelly C, Taulis M, Nasiri S (2015) Coal seam gas water: potential hazards and exposure pathways in Queensland. Int J Environ Health Res 25:162–183. https://doi.org/10.1080/09603123.2014.915018

Nghiem LD, Ren T, Aziz N, Porter I, Regmi G (2011) Treatment of coal seam gas produced water for beneficial use in Australia: a review of best practices. Desalin Water Treat 32:316–323. https://doi.org/10.5004/dwt.2011.2716

Nghiem LD, Elters C, Simon A, Tatsuya T, Price W (2015) Coal seam gas produced water treatment by ultrafiltration, reverse osmosis and multi-effect distillation: a pilot study. Sep Purif Technol 146:94–100. https://doi.org/10.1016/j.seppur.2015.03.022

Oh SJ, Kim N, Lee YT (2009) Preparation and characterization of PVDF/TiO 2 organic–inorganic composite membranes for fouling resistance improvement. J Membr Sci 345:13–20. https://doi.org/10.1016/j.memsci.2009.08.003

Orem WH, Tatu CA, Lerch HE, Rice CA, Bartos TT, Bates AL, Tewalt S, Corum MD (2007) Organic compounds in produced waters from coalbed natural gas wells in the Powder River Basin, Wyoming, USA. Appl Geochem 22:2240–2256. https://doi.org/10.1016/j.apgeochem.2007.04.010

Pabby AK, Rizvi SS, Requena AMS (2015) Handbook of membrane separations: chemical, pharmaceutical, food, and biotechnological applications. CRC Press, Boca Raton

Pankaj S, Sajikumar N, Kaimal R (2016) Simulation of forward osmosis using CFD. Procedia Technol 24:70–76. https://doi.org/10.1016/j.protcy.2016.05.011

Plumlee MH, Debroux J-F, Taffler D, Graydon JW, Mayer X, Dahm KG, Hancock NT, Guerra KL, Xu P, Drewes JE (2014) Coalbed methane produced water screening tool for treatment technology and beneficial use. J Unconv Oil Gas Resour 5:22–34. https://doi.org/10.1016/j.juogr.2013.12.002

Quansah R, Armah FA, Essumang DK, Luginaah I, Clarke E, Marfoh K, Cobbina SJ, Nketiah-Amponsah E, Namujju PB, Obiri S, Dzodzomenyo M (2015) Association of arsenic with adverse pregnancy outcomes/infant mortality: a systematic review and meta-analysis. Environ Health Perspect 123:412–421. https://doi.org/10.1289/ehp.1307894

Rana D, Matsuura T (2010) Surface modifications for antifouling membranes. Chem Rev 110:2448–2471. https://doi.org/10.1021/cr800208y

Rana D, Kim Y, Matsuura T, Arafat HA (2011) Development of antifouling thin-film-composite membranes for seawater desalination. J Membr Sci 367:110–118. https://doi.org/10.1016/j.memsci.2010.10.050

Raoufi N, Asadollahzadeh M, Rezakazemi M, Shirazian S (2017) Investigations on ethanol purification using polymeric membranes by pervaporation process. Chem Eng Technol. https://doi.org/10.1002/ceat.201700303

Razavi SMR, Rezakazemi M, Albadarin AB, Shirazian S (2016) Simulation of CO 2 absorption by solution of ammonium ionic liquid in hollow-fiber contactors. Chem Eng Process 108:27–34. https://doi.org/10.1016/j.cep.2016.07.001

Reyhani A, Rekabdar F, Hemmati M, SafeKordi AA, Ahmadi M (2013) Optimization of conditions in ultrafiltration treatment of produced water by polymeric membrane using Taguchi approach. Desalin Water Treat 51:7499–7508. https://doi.org/10.1080/19443994.2013.776505

Rezakazemi M, Mohammadi T (2013) Gas sorption in H2-selective mixed matrix membranes: experimental and neural network modeling. Int J Hydrog Energy 38:14035–14041. https://doi.org/10.1016/j.ijhydene.2013.08.062

Rezakazemi M, Niazi Z, Mirfendereski M, Shirazian S, Mohammadi T, Pak A (2011a) CFD simulation of natural gas sweetening in a gas–liquid hollow-fiber membrane contactor. Chem Eng J 168:1217–1226. https://doi.org/10.1016/j.cej.2011.02.019

Rezakazemi M, Razavi S, Mohammadi T, Nazari AG (2011b) Simulation and determination of optimum conditions of pervaporative dehydration of isopropanol process using synthesized PVA–APTEOS/TEOS nanocomposite membranes by means of expert systems. J Membr Sci 379:224–232. https://doi.org/10.1016/j.memsci.2011.05.070

Rezakazemi M, Shahverdi M, Shirazian S, Mohammadi T, Pak A (2011c) CFD simulation of water removal from water/ethylene glycol mixtures by pervaporation. Chem Eng J 168:60–67. https://doi.org/10.1016/j.cej.2010.12.034

Rezakazemi M, Shahidi K, Mohammadi T (2012a) Hydrogen separation and purification using crosslinkable PDMS/zeolite A nanoparticles mixed matrix membranes. Int J Hydrog Energy 37:14576–14589. https://doi.org/10.1016/j.ijhydene.2012.06.104

Rezakazemi M, Shahidi K, Mohammadi T (2012b) Sorption properties of hydrogen-selective PDMS/zeolite 4A mixed matrix membrane. Int J Hydrog Energy 37:17275–17284. https://doi.org/10.1016/j.ijhydene.2012.08.109

Rezakazemi M, Shirazian S, Ashrafizadeh SN (2012c) Simulation of ammonia removal from industrial wastewater streams by means of a hollow-fiber membrane contactor. Desalination 285:383–392. https://doi.org/10.1016/j.desal.2011.10.030

Rezakazemi M, Ghafarinazari A, Shirazian S, Khoshsima A (2013a) Numerical modeling and optimization of wastewater treatment using porous polymeric membranes. Polym Eng Sci 53:1272–1278. https://doi.org/10.1002/pen.23375

Rezakazemi M, Iravaninia M, Shirazian S, Mohammadi T (2013b) Transient computational fluid dynamics modeling of pervaporation separation of aromatic/aliphatic hydrocarbon mixtures using polymer composite membrane. Polym Eng Sci 53:1494–1501. https://doi.org/10.1002/pen.23410

Rezakazemi M, Marjani A, Shirazian S (2013c) Development of a group contribution method based on UNIFAC groups for the estimation of vapor pressures of pure hydrocarbon compounds. Chem Eng Technol 36:483–491. https://doi.org/10.1002/ceat.201200422

Rezakazemi M, Ebadi Amooghin A, Montazer-Rahmati MM, Ismail AF, Matsuura T (2014a) State-of-the-art membrane based CO2 separation using mixed matrix membranes (MMMs): an overview on current status and future directions. Prog Polym Sci 39:817–861. https://doi.org/10.1016/j.progpolymsci.2014.01.003

Rezakazemi M, Shahidi K, Mohammadi T (2014b) Synthetic PDMS composite membranes for pervaporation dehydration of ethanol. Desalin Water Treat 54:1–8. https://doi.org/10.1080/19443994.2014.887036

Rezakazemi M, Vatani A, Mohammadi T (2015) Synergistic interactions between POSS and fumed silica and their effect on the properties of crosslinked PDMS nanocomposite membranes. RSC Adv 5:82460–82470. https://doi.org/10.1039/c5ra13609a

Rezakazemi M, Vatani A, Mohammadi T (2016) Synthesis and gas transport properties of crosslinked poly(dimethylsiloxane) nanocomposite membranes using octatrimethylsiloxy POSS nanoparticles. J Nat Gas Sci Eng 30:10–18. https://doi.org/10.1016/j.jngse.2016.01.033

Rezakazemi M, Dashti A, Asghari M, Shirazian S (2017a) H 2 -selective mixed matrix membranes modeling using ANFIS, PSO-ANFIS, GA-ANFIS. Int J Hydrog Energy 42:15211–15225. https://doi.org/10.1016/j.ijhydene.2017.04.044

Rezakazemi M, Heydari I, Zhang Z (2017b) Hybrid systems: combining membrane and absorption technologies leads to more efficient acid gases (CO 2 and H 2 S) removal from natural gas. J CO2 Util 18:362–369. https://doi.org/10.1016/j.jcou.2017.02.006

Rezakazemi M, Mirzaei S, Asghari M, Ivakpour J (2017c) Aluminum oxide nanoparticles for highly efficient asphaltene separation from crude oil using ceramic membrane technology. Oil Gas Sci Technol Rev IFP Energies Nouv 72:34. https://doi.org/10.2516/ogst/2017031

Rezakazemi M, Sadrzadeh M, Mohammadi T, Matsuura T (2017d) Methods for the preparation of organic–inorganic nanocomposite polymer electrolyte membranes for fuel cells. In: Inamuddin D, Mohammad A, Asiri AM (eds) Organic–inorganic composite polymer electrolyte membranes. Springer, Cham, pp 311–325. https://doi.org/10.1007/978-3-319-52739-0_11

Rezakazemi M, Sadrzadeh M, Matsuura T (2018a) Thermally stable polymers for advanced high-performance gas separation membranes. Prog Energy Combust Sci 66:1–41. https://doi.org/10.1016/j.pecs.2017.11.002

Rezakazemi M, Sadrzadeh M, Mohammadi T (2018b) Separation via pervaporation techniques through polymeric membranes. In: Wilson R, Thomas S, Kumar A, George SC (eds) Transport properties of polymeric membranes. Elsevier, Amsterdam, pp 243–263. https://doi.org/10.1016/b978-0-12-809884-4.00013-6

Rocha-Amador D, Navarro ME, Carrizales L, Morales R, Calderon J (2007) Decreased intelligence in children and exposure to fluoride and arsenic in drinking water. Cadernos de saude publica 23(Suppl 4):S579–S587

Rostamizadeh M, Rezakazemi M, Shahidi K, Mohammadi T (2013) Gas permeation through H2-selective mixed matrix membranes: experimental and neural network modeling. Int J Hydrog Energy 38:1128–1135. https://doi.org/10.1016/j.ijhydene.2012.10.069

Sadrzadeh M, Rezakazemi M, Mohammadi T (2018) Fundamentals and measurement techniques for gas transport in polymers. In: Wilson R, Thomas S, Kumar A, George SC (eds) Transport properties of polymeric membranes. Elsevier, Amsterdam, pp 391–423. https://doi.org/10.1016/b978-0-12-809884-4.00019-7

Sajjad M, Rasul MG, Amir MSII (2015) A case study on management of coal seam gas by-product water. Int J Chem Mol Nucl Mater Metall Eng Turk World Acad Sci Eng Technol 9:274–278

Salih HH, Wang L, Patel V, Namboodiri V, Rajagopalan K (2015) The utilization of forward osmosis for coal tailings dewatering. Miner Eng 81:142–148. https://doi.org/10.1016/j.mineng.2015.07.024

Sarkar A, Carver PI, Zhang T, Merrington A, Bruza KJ, Rousseau JL, Keinath SE, Dvornic PR (2010) Dendrimer-based coatings for surface modification of polyamide reverse osmosis membranes. J Membr Sci 349:421–428. https://doi.org/10.1016/j.memsci.2009.12.005

Savari S, Sachdeva S, Kumar A (2008) Electrolysis of sodium chloride using composite poly(styrene-co-divinylbenzene) cation exchange membranes. J Membr Sci 310:246–261. https://doi.org/10.1016/j.memsci.2007.10.049

Schinteie R, Pinetown K, Douglas G, Sestak S (2015) Literature review of dissolved hydrocarbons in groundwater with emphasis on the Australian Surat and Bowen basins,  A report to: GISERA – Gas Industry Social & Environmental Research Alliance. https://gisera.csiro.au/wp-content/uploads/2016/04/GISERA-Hydrocarbons-Lit-Review-2015.pdf

Scurtu CT (2009) Treatment of produced water: targeting dissolved compounds to meet a zero harmful discharge in oil and gas production. Doctoral thesis in hydraulic and environmental engineering at NTNU, ​Permanent Link: http://hdl.handle.net/11250/242090

Shaffer DL, Arias Chavez LH, Ben-Sasson M, Romero-Vargas Castrillón S, Yip NY, Elimelech M (2013) Desalination and reuse of high-salinity shale gas produced water: drivers, technologies, and future directions. Environ Sci Technol 47:9569–9583. https://doi.org/10.1021/es401966e

Shahverdi M, Baheri B, Rezakazemi M, Motaee E, Mohammadi T (2013) Pervaporation study of ethylene glycol dehydration through synthesized (PVA-4A)/polypropylene mixed matrix composite membranes. Polym Eng Sci 53:1487–1493. https://doi.org/10.1002/pen.23406

Shirazian S, Marjani A, Rezakazemi M (2011) Separation of CO2 by single and mixed aqueous amine solvents in membrane contactors: fluid flow and mass transfer modeling. Eng Comput 28:189–198. https://doi.org/10.1007/s00366-011-0237-7

Shirazian S, Pishnamazi M, Rezakazemi M, Nouri A, Jafari M, Noroozi S, Marjani A (2012a) Implementation of the finite element method for simulation of mass transfer in membrane contactors. Chem Eng Technol. https://doi.org/10.1002/ceat.201100397

Shirazian S, Rezakazemi M, Marjani A, Moradi S (2012b) Hydrodynamics and mass transfer simulation of wastewater treatment in membrane reactors. Desalination 286:290–295. https://doi.org/10.1016/j.desal.2011.11.039

Shirazian S, Rezakazemi M, Marjani A, Rafivahid MS (2012c) Development of a mass transfer model for simulation of sulfur dioxide removal in ceramic membrane contactors. Asia Pac J Chem Eng 7:828–834. https://doi.org/10.1002/apj.641

Shon H, Phuntsho S, Chaudhary D, Vigneswaran S, Cho J (2013) Nanofiltration for water and wastewater treatment-a mini review. Drink Water Eng Sci 6:47–53. https://doi.org/10.5194/dwes-6-47-2013

Simon A, Fujioka T, Price WE, Nghiem LD (2014) Sodium hydroxide production from sodium carbonate and bicarbonate solutions using membrane electrolysis: a feasibility study. Sep Purif Technol 127:70–76. https://doi.org/10.1016/j.seppur.2014.02.020

Simpson A, Kerr C, Buckley C (1987) The effect of pH on the nanofiltration of the carbonate system in solution. Desalination 64:305–319. https://doi.org/10.1016/0011-9164(87)90104-4

Soroush E, Shahsavari S, Mesbah M, Rezakazemi M, Zhang Z (2017) A robust predictive tool for estimating CO 2 solubility in potassium based amino acid salt solutions. Chin J Chem Eng. https://doi.org/10.1016/j.cjche.2017.10.002

Swayne N (2012) Regulating coal seam gas in Queensland: lessons in an adaptive environmental management approach? Environ Plan Law J 29:163–185

Tarboush BJA, Rana D, Matsuura T, Arafat H, Narbaitz R (2008) Preparation of thin-film-composite polyamide membranes for desalination using novel hydrophilic surface modifying macromolecules. J Membr Sci 325:166–175. https://doi.org/10.1016/j.memsci.2008.07.037

Téllez D, Lom H, Chargoy P, Rosas L, Mendoza M, Coatl M, Macías N, Reyes R (2009) Evaluation of technologies for a desalination operation and disposal in the Tularosa Basin, New Mexico. Desalination 249:983–990. https://doi.org/10.1016/j.desal.2009.06.057

Thiruvenkatachari R, Francis M, Cunnington M, Su S (2016) Application of integrated forward and reverse osmosis for coal mine wastewater desalination. Sep Purif Technol 163:181–188. https://doi.org/10.1016/j.seppur.2016.02.034

Tuwati AMA, Fan M, Bentley MA (2011) Reaction kinetic model for a recent co-produced water treatment technology. J Environ Sci 23:360–365. https://doi.org/10.1016/S1001-0742(10)60463-9

Van Der Bruggen B, Vandecasteele C, Van Gestel T, Doyen W, Leysen R (2003) A review of pressure-driven membrane processes in wastewater treatment and drinking water production. Environ Prog 22:46–56. https://doi.org/10.1002/ep.670220116

Van der Zee S, Shah S, Van Uffelen C, Raats PA, Dal Ferro N (2010) Soil sodicity as a result of periodical drought. Agric Water Manag 97:41–49. https://doi.org/10.1016/j.agwat.2009.08.009

Vance GF, King LA, Ganjegunte GK (2008) Soil and plant responses from land application of saline–sodic waters: implications of management. J Environ Qual 37:S-139–S-148. https://doi.org/10.2134/jeq2007.0442

Veil JA, Puder MG, Elcock D, Redweik RJ Jr (2004) A white paper describing produced water from production of crude oil, natural gas, and coal bed methane. Argonne National Lab., Lemont

Wei X, Wang Z, Zhang Z, Wang J, Wang S (2010) Surface modification of commercial aromatic polyamide reverse osmosis membranes by graft polymerization of 3-allyl-5, 5-dimethylhydantoin. J Membr Sci 351:222–233. https://doi.org/10.1016/j.memsci.2010.01.054

WHO (2003) Benzene in drinking-water. World Health Organisation, Geneva

WHO (2011) Lead in drinking-water. World Health Organization, Geneva

Wilbur S, Keith S, Obaid F, Wohlers D, Stickney J, Diamond G, Quiñones-Rivera A (2007) Toxicological profile for benzene. Agency for Toxic Substances and Disease Registry (ATSDR), Atlanta, GA: U.S. Department of Health and Human Services, Public Health Service

Williams J, Milligan A, Stubbs T (2013) Coal seam gas production: challenges and opportunities. http://wentworthgroup.org/wp-content/uploads/2013/12/BREE_Coal-seam-gas-production_WILLIAMS-etal-.pdf

Xia S, Nan J, Liu R, Li G (2004) Study of drinking water treatment by ultrafiltration of surface water and its application to China. Desalination 170:41–47. https://doi.org/10.1016/j.desal.2004.03.014

Xie M, Nghiem LD, Price WE, Elimelech M (2013) A forward osmosis-membrane distillation hybrid process for direct sewer mining: system performance and limitations. Environ Sci Technol 47:13486–13493. https://doi.org/10.1021/es404056e

Xu P, Drewes JE, Heil D (2008) Beneficial use of co-produced water through membrane treatment: technical-economic assessment. Desalination 225:139–155. https://doi.org/10.1016/j.desal.2007.04.093

Xue X-Y, Cheng R, Shi L, Ma Z, Zheng X (2016) Nanomaterials for water pollution monitoring and remediation. Environ Chem Lett 15:23–27. https://doi.org/10.1007/s10311-016-0595-x

Yu S, Lü Z, Chen Z, Liu X, Liu M, Gao C (2011) Surface modification of thin-film composite polyamide reverse osmosis membranes by coating N-isopropylacrylamide-co-acrylic acid copolymers for improved membrane properties. J Membr Sci 371:293–306. https://doi.org/10.1016/j.memsci.2011.01.059

Zhang ZE, Yan YF, Zhang L, Ju SX (2014) Hollow fiber membrane contactor absorption of CO2 from the flue gas: review and perspective. Glob NEST J 16:354–373

Zhang Y, Wan Y, Pan G, Shi H, Yan H, Xu J, Guo M, Wang Z, Liu Y (2017a) Surface modification of polyamide reverse osmosis membrane with sulfonated polyvinyl alcohol for antifouling. Appl Surf Sci 419:177–187. https://doi.org/10.1016/j.apsusc.2017.05.047

Zhang Y, Wan Y, Pan G, Yan H, Yao X, Shi H, Tang Y, Wei X, Liu Y (2017b) Surface modification of polyamide reverse osmosis membrane with organic-inorganic hybrid material for antifouling. Appl Surf Sci. https://doi.org/10.1016/j.apsusc.2017.10.043

Zhang Z, Chen F, Rezakazemi M, Zhang W, Lu C, Chang H, Quan X (2017c) Modeling of a CO2-piperazine-membrane absorption system. Chem Eng Res Des. https://doi.org/10.1016/j.cherd.2017.11.024

Zhao Y-H, Zhu B-K, Kong L, Xu Y-Y (2007) Improving hydrophilicity and protein resistance of poly (vinylidene fluoride) membranes by blending with amphiphilic hyperbranched-star polymer. Langmuir 23:5779–5786. https://doi.org/10.1021/la070139o

Zhou Y, Yu S, Gao C, Feng X (2009) Surface modification of thin film composite polyamide membranes by electrostatic self deposition of polycations for improved fouling resistance. Sep Purif Technol 66:287–294. https://doi.org/10.1016/j.seppur.2008.12.021

Zhu L-J, Zhu L-P, Jiang J-H, Yi Z, Zhao Y-F, Zhu B-K, Xu Y-Y (2014) Hydrophilic and anti-fouling polyethersulfone ultrafiltration membranes with poly (2-hydroxyethyl methacrylate) grafted silica nanoparticles as additive. J Membr Sci 451:157–168. https://doi.org/10.1016/j.memsci.2013.09.053

Zou H, Jin Y, Yang J, Dai H, Yu X, Xu J (2010) Synthesis and characterization of thin film composite reverse osmosis membranes via novel interfacial polymerization approach. Sep Purif Technol 72:256–262. https://doi.org/10.1016/j.seppur.2010.01.019

Zou L, Vidalis I, Steele D, Michelmore A, Low S, Verberk J (2011) Surface hydrophilic modification of RO membranes by plasma polymerization for low organic fouling. J Membr Sci 369:420–428. https://doi.org/10.1016/j.memsci.2010.12.023
About this article
Cite this article
Rezakazemi, M., Khajeh, A. & Mesbah, M. Membrane filtration of wastewater from gas and oil production. Environ Chem Lett 16, 367–388 (2018). https://doi.org/10.1007/s10311-017-0693-4
Received:

Accepted:

Published:

Issue Date:

DOI: https://doi.org/10.1007/s10311-017-0693-4
Keywords
Coal seam gas

Water

Membrane

Natural gas

Separation

Treatment