Abstract
Outdoor air pollution and fine particulate matter (PM) were recently classified as carcinogenic to humans by the International Agency for Research on Cancer. The exposure to airborne particulate matter also contributes to cardiovascular and respiratory diseases, which are major public health concerns. Up to now, no work has evaluated the ability of essential oils as an alternative medicine to relieve the adverse health effects caused by airborne particulate matter. Here, we investigated for the first time the effects of four essential oil components, trans-anethole, estragole, eugenol and isoeugenol, on the reduction in inflammation induced by particulate matter with an aerodynamic diameter below 2.5 μm (PM2.5), in human bronchial epithelial (BEAS-2B) and human liver carcinoma (HepG2) cell lines. Anethole is a flavor component of anise and fennel, estragole is occurring in basil, eugenol occurs in clove bud oil and isoeugenol occurs in ylang-ylang. Essential oil components were tested either as free or hydroxypropyl-β-cyclodextrin-encapsulated forms. Control experiments showed that particulate matter (PM2.5) induced inflammation by secretion of pro-inflammatory cytokines IL-6 and IL-8. Our results show that the addition of either free or encapsulated essential oil components to particulate matter exposed cells decreased up to 96 % the cytokine IL-6 level, and by up to 87 % the cytokine IL-8 level. Overall our findings evidence for the first time that natural essential oil components counteract the inflammatory effects of particulate matter and that encapsulation in cyclodextrins preserved their properties.
This is a preview of subscription content, log in to check access.
Access options
Buy single article
Instant access to the full article PDF.
US$ 39.95
Price includes VAT for USA
Subscribe to journal
Immediate online access to all issues from 2019. Subscription will auto renew annually.
US$ 99
This is the net price. Taxes to be calculated in checkout.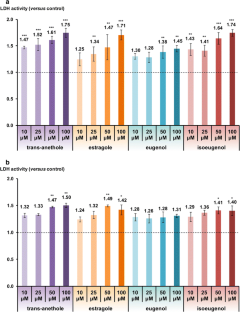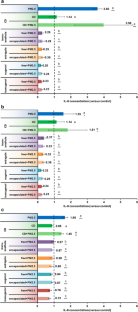 About this article
Cite this article
Kfoury, M., Borgie, M., Verdin, A. et al. Essential oil components decrease pulmonary and hepatic cells inflammation induced by air pollution particulate matter. Environ Chem Lett 14, 345–351 (2016). https://doi.org/10.1007/s10311-016-0572-4
Received:

Accepted:

Published:

Issue Date:
Keywords
Air pollution

Anti-inflammatory

Essential oils

Hydroxypropyl-β-cyclodextrin

Inclusion complex