Abstract
Nanotechnology focuses on materials in which at least one dimension is lower than 100 nm. Those materials have unique properties because their structures have high surface to mass ratios. For instance, silver nanoparticles are increasingly added to everyday products because silver nanoparticles have a high biocidal effect against bacteria, viruses and fungi. Here, we review products enriched in silver nanoparticles and the fate of nanoparticles in the environment. Silver nanoparticles can be absorbed by plant and animal tissues and thus penetrate into the food chain. Despite a paucity of studies of their toxicity to the human body, literature reports show the negative effects of nanoparticles on animals. Products such as hygiene preparations, dental implants, toothpastes and textiles may release silver nanoparticles in the environment. Rainwater washes silver nanoparticles out of building materials such as paint, siding and roofing. Silver nanoparticles may then accumulate in the soil. Silver nanoparticles that are added to air conditioners and air filters may penetrate the atmosphere then be inhaled by living organisms.
This is a preview of subscription content, log in to check access.
Access options
Buy single article
Instant access to the full article PDF.
US$ 39.95
Price includes VAT for USA
Subscribe to journal
Immediate online access to all issues from 2019. Subscription will auto renew annually.
US$ 99
This is the net price. Taxes to be calculated in checkout.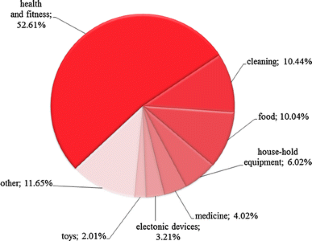 References
Abou El-Nour KMM, Eftaiha A, Al-Warthan A, Ammar RAA (2010) Synthesis and applications of silver nanoparticles. Arab J Chem 3:135–140

Ahangaran MG, Firouzabadi MSS, Firouzabadi MS (2012) Evaluation of antiseptic role of one nanosilver based drug as a new therapeutic method for treatment of bumblefoot in pheasant (Phasianus colchicus). Glob Vet 8:73–75

Allaker RP (2010) The use of nanoparticles to control oral biofilm formation. J Dent Res 89:1175–1186

Asghari S, Johari SA, Lee JH, Kim YS, Jeon YB, Choi HJ, Moon MC, Yu IJ (2012) Toxicity of various silver nanoparticles compared to silver ions in Daphnia magna. J Nanobiotechnol 10:14–25

Bilberg K, Malte H, Wang T, Baatrup E (2010) Silver nanoparticles and silver nitrate cause respiratory stress in Eurasian perch (Perca fluviatilis). Aquat Toxicol 96:159–165

Blaster SA, Scheringer M, MacLeod M, Hungerbuhler K (2008) Estimation of cumulative aquatic exposure and risk due to silver; contribution of nano-functionalized plastics and textiles. Sci Total Environ 390:396–409

Bonsak J, Mayandi J, Thøgersen A, Marstein ES, Mahalingam U (2011) Chemical synthesis of silver nanoparticles for solar cell applications. Phys Status Solidi C 8:924–927

Cheng H, Xiong Y (2003) Nano silver antibacterial health socks. CN 2579183 Y

Cheng L, Zhang K, Weir MD, Liu H, Zhou X, Xu HHK (2013) Effects of antibacterial primers with quaternary ammonium and nano-silver on Streptococcus mutans impregnated in human dentin blocks. Dent Mater 29:462–472

Chuankrerkkul N, Sangsuk S (2008) Current status of nanotechnology consumer products and nano-safety issues. J Met Mater Miner 18:75–79

Communication From The Commission To The European Parliament (2012) The Council And The European Economic And Social Committee second regulatory review on nanomaterials, Brussels. http://ec.europa.eu/nanotechnology/pdf/second_regulatory_review_on_nanomaterials_-_com(2012)_572.pdf. Accessed 02 May 2014

Elechiguerra JL, Burt JL, Morones JR, Camacho-Bragado A, Gao X, Lara HH, Yacaman MY (2005) Interaction of silver nanoparticles with HIV-1. J Nanobiotechnol. doi:10.1186/1477-3155-3-6

Ethylene Glycol Datasheet (2014) Sigma Aldrich (sigma-aldrich.com dated 27.02.2014 r)

Fauss E (2008) The silver nanotechnology commercial inventory. University of Virginia. http://www.nanotechproject.org/process/assets/files/6718/fauss_final.pdf. Accessed 02 May 2014

Glover RD, Miller JM, Hutchison JE (2011) Generation of metal nanoparticles from silver and copper objects: nanoparticle dynamics on surfaces and potential sources of nanoparticles in the environment. ACS Nano 5:8950–8957

Grassian VH, Thorne PS (2011) Nanosilver induces minimal lung toxicity or inflammation in a subacute murine inhalation model. Part Fibre Toxicol 8:5–17

Ha TH, Jeong JY, Jung BH, Kim JK, Lim YT (2009) Cosmetic pigment composition containing gold or silver nano-particles. WO 2007011103 A1

Heydarnejad MS, Yarmohammadi-Samani P, Dehkordi MM, Shadkhast M, Rahnama S (2014) Histopathological effects of nanosilver (Ag-NPs) in liver after dermal exposure during wound healing. Nanomed J 1:191–197

Holladay RJ (2013) Toothpaste or tooth gel containing silver nano particles coated with silver oxide. US 20130017236 A1

Horner CJ, Kumar A, Nieradka KR (2012) Nanosilver as a biocide in building materials. US 0272542 A1

Hydrazine Hydrate Datasheet (2014) Sigma Aldrich (sigma-aldrich.com dated 27.02.2014 r)

Kader SS, Paul DP, Hoque SM (2014) Effect of temperature on the structural and magnetic properties of CuFe2O4 nano particle prepared by chemical co-precipitation method. Int J Mater Mech Manuf 2:5–8

Kaegi R, Sinnet B, Zuleeg S, Hagendorfer H, Mueller E, Vonbank R, Boller M, Burkhardt M (2010) Release of silver nanoparticles from outdoor facades. Environ Pollut 158:2900–2905

Khan Z, Al-Thabaiti SA, Obaid AY, Al-Youbi AO (2010) Preparation and characterization of silver nanoparticles by chemical reduction method. Colloids Surf B 82:513–518

Kim JS, Sung JH, Ji JH, Song KS, Lee JH, Kang CS, Yu IJ (2011) In vivo genotoxicity of silver nanoparticles after 90-day silver nanoparticle inhalation exposure. Saf Health Work 2:34–38

Kittler S, Greulich C, Diendorf J, Köller M, Epple M (2010) Toxicity of silver nanoparticles increases during storage because of slow dissolution under release of silver ions. Chem Mater 22:4548–4554

Koohi MK, Hejazy M, Asadi F, Asadian P (2011) Assessment of dermal exposure and histopathologic changes of different sized nano-silver in healthy adult rabbits. J Phys. doi:10.1088/1742-6596/304/1/012028

Kovvuru SK, Mahita VN, Manjunatha BS, Babu BS (2012) Nanotechnology: the emerging science in dentistry. J Orofac Res 2:33–36

Kowalski Z, Makara A, Banach M, Kowalski M (2010) Zastosowanie preparatów nanosrebra do oczyszczania powietrza z instalacji klimatyzacyjnej zakładów mięsnych. Przem Chem 89:434–437

Kwon H, Yun H, Kim I, Go S (2006) Antibacterial paint containing nano silver particles and coating method using the same. US 0287112 A1

Levard C, Hotze EM, Lowry GV, Brown GE (2012) Environmental transformations of silver nanoparticles: impact on stability and toxicity. Environ Sci Technol 46:6900–6914

Li WR, Xie XB, Shi QS, Zeng HY, Yang YS, Chen YB (2010) Antibacterial activity and mechanism of silver nanoparticles on Escherichia coli. Appl Microbiol Biotechnol 85:1115–1122

Linkov I, Satterstorm FK, Corey LM (2008) Nanotoxicology and nanomedicine: making hard decisions. Nanomedicine 4:167–171

Loghman A, Iraj SH, Naghi DA, Pejman M (2012) Histopathologic and apoptotic effect of nanosilver in liver of broiler chickens. Afr J Biotechnol 11:6207–6211

Lotfi M, Vosoughhosseini S, Ranjkesh B, Khani S, Saghiri M, Zan V (2011) Antimicrobial efficacy of nanosilver, sodium hypochlorite and chlorhexidine gluconate against Enterococcus faecalis. Afr J Biotechnol 10:6799–6803

Lu K (2013) Nanoparticulate materials: synthesis, characterization, and processing. Willey, New Jersey

Massarsky A, Dupuis L, Taylor J, Eisa-Beygi S, Strek L, Trudeau VL, Moon TW (2013) Assessment of nanosilver toxicity during zebrafish (Danio rerio) development. Chemosphere 92:59–66

McFarland AD, van Duyne RP (2003) Single silver nanoparticles as real-time optical sensors with zeptomole sensitivity. Nano Lett 3:1057–1062

Mehrbod P, Motamed N, Tabatabaian M, Soleimani Estyar R, Amini E, Shahidi M, Kheiri MT (2009) In vitro antiviral effect of nanosilver on influenza virus. Daru 17:88–93

Nia JR (2009) Nanosilver for preservation and treatment of diseases in agriculture field. US 0075818 A1

Niakan M, Azimi HR, Jafarian Z, Mohammadtaghi G, Niakan S, Mostafavizade SM (2013a) Evaluation of nanosilver solution stability against Streptococcus mutans, Staphylococcus aureus and Pseudomonas aeruginosa. Jundishapur J Microbiol 6:e8570. doi:10.5812/jjm.8570

Niakan S, Niakan M, Hesaraki S, Nejad-moghaddam MR, Moradi M, Hanafiabdar M, Allamezadeh R, Sabouri M (2013b) Comparison the antibacterial effects of nanosilver with 18 antibiotics on multidrug resistance clinical isolates of Acinetobacter baumannii. Jundishapur J Microbiol 6:e8341. doi:10.5812/jjm.8341

OECD Guidelines for the Testing of Chemicals (2004) Daphnia sp., acute Immobilization Test Paris, France. Organization for Economic Cooperation and Development, Test No. 202

OECD Guidelines for the Testing of Chemicals (2008) Subchronic inhalation toxicity: 90-day study. Organization for Economic Cooperation and Development, Test No. 474

Okafor F, Janen A, Kukhtareva T, Edwards V, Curley M (2013) Green synthesis of silver nanoparticles, their characterization, application and antibacterial activity. Int J Environ Res Publ Health 10:5221–5238

Osuwa JC, Anusionwu PC (2011) Some advances and prospects in nanotechnology: a review. Asian J Inf Tech 10:96–100

Petrus EM, Tinakumari S, Chai LC, Ubong A, Tunung R, Elexson N, Chai LF, Son R (2011) A study on the minimum inhibitory concentration and minimum bactericidal concentration of nano colloidal silver on food-borne pathogens. Int Food Res J 18:55–66

Polyvinylpyrrolidone Datasheet (2014) Sigma Aldrich (sigma-aldrich.com dated 27.02.2014 r)

Prashant J, Pradeep T (2005) Potential of silver nanoparticle-coated polyurethane foam as an antibacterial water filter. Biotechnol Bioeng 90:59–63

Pulit J, Banach M, Kowalski Z (2011a) Nanosilver—making hard decision. Ecol Chem Eng S 18:185–195

Pulit J, Banach M, Kowalski Z (2011b) Właściwości nanocząsteczek miedzi, platyny, srebra, złota i palladu. Czasopismo Techniczne. Chemia 108:197–209

Pulit J, Banach M, Tymczyna L, Chmielowiec-Korzeniowska A (2012) Stan badań i kierunki zmian w otrzymywaniu nanostrukturalnego srebra. Przem Chem 91:929–936

Roberts JR, McKinney W, Kan H, Krajnak K, Frazer DG, Thomas TA, Waugh S, Kenyon A, MacCuspie RI, Hackley VA, Castranova V (2013) Pulmonary and cardiovascular responses of rats to inhalation of silver nanoparticles. J Toxicol Environ Health 76:651–668

Roduner E (2006) Size matters: why nanomaterials are different. Chem Soc Rev 35:583–592

SCENIHR (2006) The appropriateness of existing methodologies to assess the potential risks associated with engineered and adventitious products of nanotechnologies. Scientific Committee on Emerging and Newly Identified Health Risks (SCENIHR), European Commission

Schiffman SS (1998) Livestock odors: implications for human health and well-being. J Anim Sci 76:1343–1355

Shahrokh S, Emtiazi G (2009) Toxicity and unusual biological behavior of nanosilver on Gram-positive and negative bacteria assayed by microtiter-plate. Eur J Biol Sci 1:28–31

Shahverdi AR, Fakhimi A, Shahverdi HR, Minaian S (2007) Synthesis and effect of silver nanoparticles on the antibacterial activity of different antibiotics against Staphylococcus aureus and Escherichia coli. Nanomed Nanotechnol 3:68–171

Sharma VK (2013) Stability and toxicity of silver nanoparticles in aquatic environment: a review. ACS Symp Ser 1124:165–179

Sivolella S, Stellini E, Brunello G, Gardin C, Ferroni L, Bressan E, Zavan B (2012) Silver nanoparticles in alveolar bone surgery devices. J Nanomater. doi:10.1155/2012/975842

Sung JH, Ji JH, Yoon JU, Kim DS, Song MY, Jeong J, Han BS, Han JH, Chung YH, Kim J, Kim TS, Chang HK, Lee EJ, Lee JH, Yu IJ (2008) Lung function changes in sprague-dawley rats after prolonged inhalation exposure to silver nanoparticles. Inhal Toxicol 20:567–574

Wijnhoven SWP, Peijnenburg WJGM, Herberts CA, Hagens WI, Oomen AG, Heugens EHW, Roszek B, Bisschops J, Gosens I, Meent D, Dekkers S, De Jong WH, Zijverden M, Sips AJAM, Geertsma RE (2009) Nano-silver—a review of available data and knowledge gaps in human and environmental risk assessment. Nanotoxicology 3:109–138

Wright JB, Lam K, Hansen D, Burrell RE (1999) Efficacy of topical silver against fungal burn wound pathogens. Am J Infect Control 27:344–350

Yan J, Cheng J (2002) Nanosilver—containing antibacterial and antifungal granules and methods for preparing and using the same. US 6379712 B1

Yaoguang H, Xing H, Hong-liang L (2011) Skin care fancy soap. CN 102242026 A

Zarei M, Jamnejad A, Khajehali E (2014) Antibacterial effect of silver nanoparticles against four foodborne pathogens. Jundishapur J Microbiol 7:e8720. doi:10.5812/jjm.8720
About this article
Cite this article
Pulit-Prociak, J., Stokłosa, K. & Banach, M. Nanosilver products and toxicity. Environ Chem Lett 13, 59–68 (2015). https://doi.org/10.1007/s10311-014-0490-2
Received:

Accepted:

Published:

Issue Date:
Keywords
Silver Nanoparticles

Polyurethane Foam

Chlamydia Trachomatis

Dental Implant

Silver Concentration