Zusammenfassung
In der vorliegenden Literaturübersicht werden die kognitiven Funktionen bei Patienten mit nonläsionellen fokalen Epilepsien zum einen im Vergleich zu Gesunden und zum anderen zu Patienten mit epileptogener Läsion dargestellt. Des Weiteren werden Risikofaktoren für kognitive Beeinträchtigungen und postoperative Verschlechterungen, insbesondere nach Temporallappenresektion, diskutiert.
Patienten ohne pathologischen MRT-Befund zeigen bereits z. T. schon zum Diagnosezeitpunkt, aber insbesondere im Verlauf der Epilepsie kognitive Beeinträchtigungen in allen Funktionsbereichen (Aufmerksamkeit, Gedächtnis, Sprachfunktionen, visuell-räumliche und exekutive Funktionen). Im Vergleich zu Patienten mit fokaler Epilepsie aufgrund einer sichtbaren Läsion sind ihre Leistungen insgesamt weniger stark beeinträchtigt oder sogar vergleichbar. Ein jüngeres Alter bei Beginn der Epilepsie korreliert auch bei MRT-negativen Patienten mit schlechteren kognitiven Leistungen und einer geringeren postoperativen Anfallskontrolle. Eine Operation innerhalb des sprachdominanten Temporallappens sowie ein hohes präoperatives Ausgangsniveau stellen Risikofaktoren für postoperative kognitive Verschlechterungen dar.
Insgesamt zeigen MRT-negative Patienten kognitive Leistungen im Bereich zwischen Gesunden und läsionellen Patienten. Die prognostischen Faktoren für kognitive Verschlechterungen nach einer Operation gelten für alle Patienten mit fokaler Epilepsie, unabhängig von einer epileptogenen Läsion.
Abstract
This review of the literature describes cognitive functions in patients with non-lesional focal epilepsy as compared to healthy controls as well as patients with epileptogenic lesions. Furthermore, risk factors for cognitive impairment, especially after temporal lobe surgery, are discussed.
MRI-negative patients sometimes show impaired cognitive functions already shortly after epilepsy diagnosis, but especially during the course of the disease they reveal diminished performance in all cognitive domains (attention, memory, language, visuospatial, and executive functions). Compared to patients with focal epilepsy due to a visible lesion, they demonstrate less or even comparable impairments. For both groups younger age at epilepsy onset correlates with cognitive deterioration and less seizure control. Surgery within the language dominant temporal lobe as well as good preoperative performance are risk factors for cognitive decline after epilepsy surgery.
Altogether, MRI-negative patients show cognitive performances between healthy controls and patients with lesional epilepsy. The prognostic factors for postoperative cognitive worsening apply to all patients with focal epilepsy, independent of an epileptogenic lesion.
Access options
Buy single article
Instant access to the full article PDF.
USD 39.95
Price excludes VAT (USA)
Tax calculation will be finalised during checkout.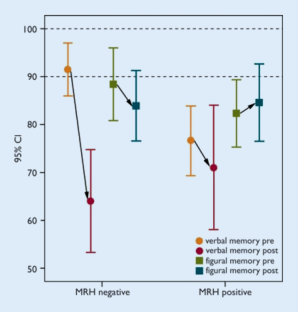 Literatur
Bell ML, Rao S, So EL et al (2009) Epilepsy surgery outcomes in temporal lobe epilepsy with a normal MRI. Epilepsia 50:2053–2060

Bjorke AB, Ostby Y, Grahl SG et al (2021) Cognition in adult patients with newly diagnosed non-lesional temporal lobe epilepsy. Epilepsy Behav 116:107771

Blackmon K, Barr WB, Morrison C et al (2019) Cortical gray-white matter blurring and declarative memory impairment in MRI-negative temporal lobe epilepsy. Epilepsy Behav 97:34–43

Carne RP, O'brien TJ, Kilpatrick CJ et al (2004) MRI-negative PET-positive temporal lobe epilepsy: a distinct surgically remediable syndrome. Brain 127:2276–2285

Giovagnoli AR, Avanzini G (1999) Learning and memory impairment in patients with temporal lobe epilepsy: relation to the presence, type, and location of brain lesion. Epilepsia 40:904–911

Giovagnoli AR, Casazza M, Broggi G, Avanzin G (1996) Verbal learning and forgetting in patients with temporal lobe epilepsy. Eur J Neurol 3:8

Helmstaedter C, Petzold I, Bien CG (2011) The cognitive consequence of resecting nonlesional tissues in epilepsy surgery—results from MRI- and histopathology-negative patients with temporal lobe epilepsy. Epilepsia 52:1402–1408

Helmstaedter C, Wagner G, Elger CE (1993) Differential effects of first antiepileptic drug application on cognition in lesional and non-lesional patients with epilepsy. Seizure 2:125–130

Hennessy MJ, Elwes RD, Honavar M et al (2001) Predictors of outcome and pathological considerations in the surgical treatment of intractable epilepsy associated with temporal lobe lesions. J Neurol Neurosurg Psychiatry 70:450–458

Immonen A, Jutila L, Muraja-Murro A et al (2010) Long-term epilepsy surgery outcomes in patients with MRI-negative temporal lobe epilepsy. Epilepsia 51:2260–2269

Jansen JF, van der Kruijs SJ, Vlooswijk MC et al (2014) Quantitative MR and cognitive impairment in cryptogenic localisation-related epilepsy. Epileptic Disord 16:318–327

Jokeit H, Schacher M (2004) Neuropsychological aspects of type of epilepsy and etiological factors in adults. Epilepsy Behav 5(1):S14–20

Kaczmarek I, Winczewska-Wiktor A, Steinborn B (2007) Neuropsychological assessment in newly diagnosed cryptogenic partial epilepsy in children—a pilot study. Adv Med Sci 52(1):158–160

Klove H, Matthews CG (1966) Psychometric and adaptive abilities in epilepsy with differential etiology. Epilepsia 7:330–338

Lee RW, Hoogs MM, Burkholder DB et al (2014) Outcome of intracranial electroencephalography monitoring and surgery in magnetic resonance imaging-negative temporal lobe epilepsy. Epilepsy Res 108:937–944

Rayner G, Tailby C, Jackson G et al (2019) Looking beyond lesions for causes of neuropsychological impairment in epilepsy. Neurology 92:e680–e689

Vale FL, Effio E, Arredondo N et al (2012) Efficacy of temporal lobe surgery for epilepsy in patients with negative MRI for mesial temporal lobe sclerosis. J Clin Neurosci 19:101–106

van Mil SG, Reijs RP, van Hall MH et al (2008) The effect of duration of epilepsy on IQ in children with CLRE; a comparison to SLRE and IGE. Seizure 17:308–313

van Mil SG, Reijs RP, van Hall MH et al (2008) Neuropsychological profile of children with cryptogenic localization related epilepsy. Child Neuropsychol 14:291–302

Vargha-Khadem F, Isaacs E, van der Werf S et al (1992) Development of intelligence and memory in children with hemiplegic cerebral palsy. The deleterious consequences of early seizure. Brain 115(1):315–329

Yang PF, Pei JS, Zhang HJ et al (2014) Long-term epilepsy surgery outcomes in patients with PET-positive, MRI-negative temporal lobe epilepsy. Epilepsy Behav 41:91–97
Ethics declarations
Interessenkonflikt
K. Wagner gibt an, dass kein Interessenkonflikt besteht.
Für diesen Beitrag wurden von der Autorin keine Studien an Menschen oder Tieren durchgeführt. Für die aufgeführten Studien gelten die jeweils dort angegebenen ethischen Richtlinien.
Additional information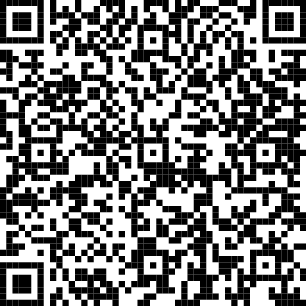 QR-Code scannen & Beitrag online lesen
About this article
Cite this article
Wagner, K. Neuropsychologie bei nichtläsioneller Epilepsie. Clin Epileptol (2023). https://doi.org/10.1007/s10309-023-00564-6
Accepted:

Published:

DOI: https://doi.org/10.1007/s10309-023-00564-6
Schlüsselwörter
Kognition

Gedächtnis

Nichtläsionell

MRT-negativ

Postoperatives Outcome
Keywords
Cognition

Memory

Non-lesional

MRT-negative

Postoperative outcome