Abstract
Tower cranes are a key factor for both the operational and the economic success of large-scale construction projects. Cranes not only constitute a major position on the books, their role as the primary lifting equipment makes them a centerpiece of activities on the site as well. However, in contradiction to this and the considerable complexities of crane operations, decision support tools in the scientific literature are mostly limited to simulation-based sandbox tools or rather simplistic mathematical models. We address this issue by focusing on a crane selection and location planning problem which has been developed in a previous paper in cooperation with a partner from the construction industry. Loosely speaking, we consider a polygonal construction site with polygonal supply and demand areas located on it. Demand and supply areas have to be connected by selecting and locating cranes on-site. In doing so, both the areas' specific lifting requirements and the cranes' specifications such as lifting weight-dependent operating radius and operating height have to be respected. The goal is to minimize total crane-related costs while accounting for the cranes' operating characteristics as well as interdependencies between cranes and on-site structures. In a previous paper, we have proven this problem to be NP-hard and have provided four mixed-integer programming formulations which have been computationally studied with standard solver CPLEX. In the current paper, we develop a simple, but competitive exact branch and bound approach that overcomes the limitations we encountered when employing CPLEX on our mixed-integer programs.
Access options
Buy single article
Instant access to the full article PDF.
USD 39.95
Price excludes VAT (USA)
Tax calculation will be finalised during checkout.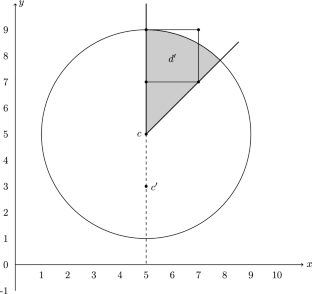 Ethics declarations
Conflict of interest
The authors declare that they have no conflict of interest.
Additional information
Publisher's Note
Springer Nature remains neutral with regard to jurisdictional claims in published maps and institutional affiliations.
About this article
Cite this article
Dienstknecht, M. A branch and bound approach for the tower crane selection and positioning problem with respect to mutual interference. 4OR-Q J Oper Res 21, 105–123 (2023). https://doi.org/10.1007/s10288-022-00503-7
Received:

Revised:

Accepted:

Published:

Issue Date:

DOI: https://doi.org/10.1007/s10288-022-00503-7
Keywords
Combinatorial optimization

Branch and bound

Location planning

Tower cranes

Mutual interference