Abstract
Process variability during the acquisition of magnetic resonance imaging (MRI) can lengthen examination times and introduce unexpected exam differences which can negatively impact the cost and quality of care provided to patients. Digital Imaging and Communications in Medicine (DICOM) metadata can provide more accurate study data and granular series-level information that can be used to increase operational efficiency, optimize patient care, and reduce costs associated with MRI examinations. Systematic use of such data analysis could be used as a continuous operational optimization and quality control mechanism.
This is a preview of subscription content, log in to check access.
Access options
Buy single article
Instant access to the full article PDF.
US$ 39.95
Price includes VAT for USA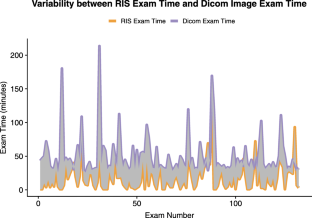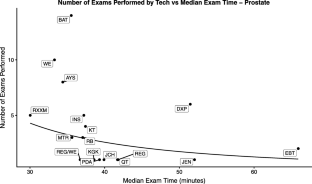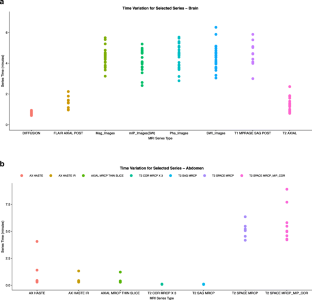 References
1.

American College of Radiology website. https://www.acr.org/Practice-Management-Quality-Informatics/Imaging-3. Accessed July 13 2018.

2.

Boland GW, Duszak R: The challenges in delivering the value chain. J Am Coll Radiol. 12(4):409–411, 2015

3.

Boland GW, Duszak R, McGinty G, Allen B: Delivery of appropriateness, quality, safety, efficiency and patient satisfaction. J Am Coll Radiol 11(1):7–11, 2014

4.

O'Brien J, Stormann J, Roche K, Cabral-Goncalves I, Monks A, Hallett D, Mortele K: Optimizing MRI logistics: focused process improvements can increase throughput in an academic radiology department. Am J Roentgenol 208(2):W38–W44, 2017

5.

RSNA RadLex Playbook website. http://playbook.radlex.org. Accessed December 3 2018.
Additional information
Publisher's Note
Springer Nature remains neutral with regard to jurisdictional claims in published maps and institutional affiliations.
About this article
Cite this article
Talati, I.A., Krishnan, P. & Filice, R.W. Developing Deeper Radiology Exam Insight to Optimize MRI Workflow and Patient Experience. J Digit Imaging 32, 865–869 (2019). https://doi.org/10.1007/s10278-018-0170-z
Keywords
Analytics

Workflow

Operations

Quality

Efficiency

Patient care