Abstract
Mosses are one of the earliest land plants that diverged from fresh-water green algae. They are considered to have acquired a higher capacity for thermal energy dissipation to cope with dynamically changing solar irradiance by utilizing both the "algal-type" light-harvesting complex stress-related (LHCSR)-dependent and the "plant-type" PsbS-dependent mechanisms. It is hypothesized that the formation of photosystem (PS) I and II megacomplex is another mechanism to protect photosynthetic machinery from strong irradiance. Herein, we describe the analysis of the PSI–PSII megacomplex from the model moss, Physcomitrella patens, which was resolved using large-pore clear-native polyacrylamide gel electrophoresis (lpCN-PAGE). The similarity in the migration distance of the Physcomitrella PSI–PSII megacomplex to the Arabidopsis megacomplex shown during lpCN-PAGE suggested that the Physcomitrella PSI–PSII and Arabidopsis megacomplexes have similar structures. Time-resolved chlorophyll fluorescence measurements show that excitation energy was rapidly and efficiently transferred from PSII to PSI, providing evidence of an ordered association of the two photosystems. We also found that LHCSR and PsbS co-migrated with the Physcomitrella PSI–PSII megacomplex. The megacomplex showed pH-dependent chlorophyll fluorescence quenching, which may have been induced by LHCSR and/or PsbS proteins with the collaboration of zeaxanthin. We discuss the mechanism that regulates the energy distribution balance between two photosystems in Physcomitrella.
Access options
Buy single article
Instant access to the full article PDF.
US$ 39.95
Tax calculation will be finalised during checkout.
Subscribe to journal
Immediate online access to all issues from 2019. Subscription will auto renew annually.
US$ 79
Tax calculation will be finalised during checkout.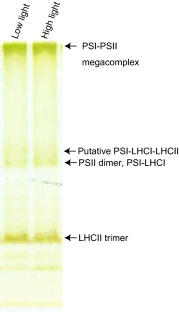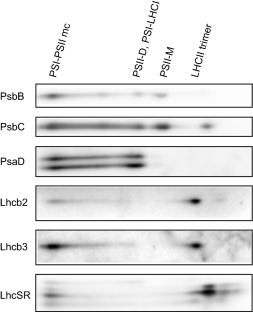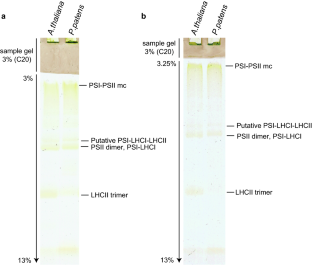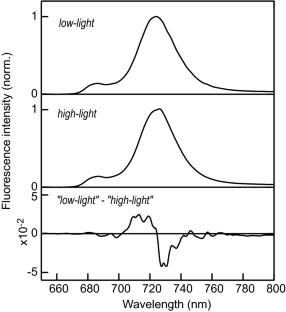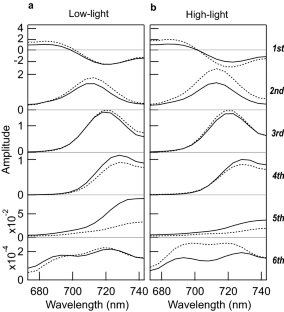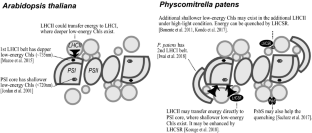 Acknowledgements
This work was supported by JSPS (Japan Society for the Promotion of Science) KAKENHI Grant numbers 23770035 to A. Takabayashi, 16H06553 to S. Akimoto, and 16H06554 to R. Tanaka.
Ethics declarations
Conflict of interest
The authors declare that they have no conflict of interest.
Additional information
Publisher's Note
Springer Nature remains neutral with regard to jurisdictional claims in published maps and institutional affiliations.
Electronic supplementary material
Below is the link to the electronic supplementary material.
About this article
Cite this article
Furukawa, R., Aso, M., Fujita, T. et al. Formation of a PSI–PSII megacomplex containing LHCSR and PsbS in the moss Physcomitrella patens. J Plant Res 132, 867–880 (2019). https://doi.org/10.1007/s10265-019-01138-2
Received:

Accepted:

Published:

Issue Date:
Keywords
Physcomitrella

PSI–PSII megacomplex

LHCSR

CN-PAGE