Abstract
The thelypteroid ferns are widely distributed across tropical regions around the world, but information about their fossil representatives is scarce. A new species, Cyclosorus scutum Naugolnykh, Wang, Han et Jin was discovered from the Eocene Changchang Formation of Hainan Island, South China, and is described on the basis of sterile and fertile leaves, sori, sporangia and spores preserved in situ. Discovery of this new species clearly shows that climatic conditions of that time in this area were humid, i.e. warm and wet.
This is a preview of subscription content, log in to check access.
Access options
Buy single article
Instant access to the full article PDF.
US$ 39.95
Tax calculation will be finalised during checkout.
Subscribe to journal
Immediate online access to all issues from 2019. Subscription will auto renew annually.
US$ 99
Tax calculation will be finalised during checkout.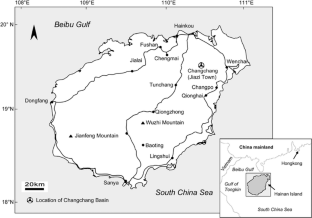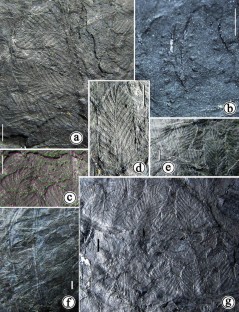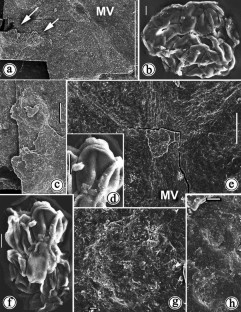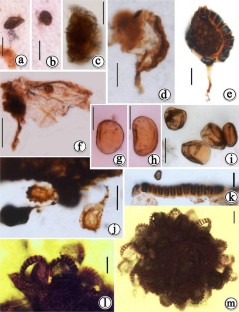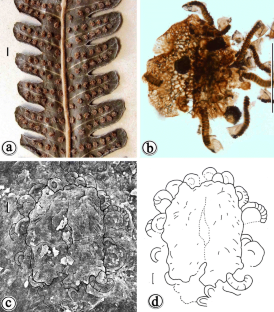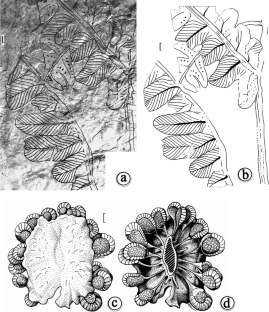 References
Barthel M (1976) Farne und Cycadeen: Eozäne floren des Geisetales. Abh Zent Geol Inst 26:1–507

Collinson ME (2001) Cainozoic ferns and their distribution. Brittonia 53:173–235

Collinson ME (2002) The ecology of Cainozoic ferns. Rev Palaeobot Palynol 119:51–68

He X-Y, Shen R-J, Jin J-H (2010) A new species of Nelumbo from South China and its palaeoecological implications. Rev Palaeobot Palynol 162:159–167

Holttum RE (1971) Studies in the family Thelypteridaceae. III. A new system of genera in the Old World. Blumea 19:17–52

Jin J-H (2009) Two Eocene fossil fruits from the Changchang Basin of Hainan Island, China. Rev Palaeobot Palynol 153:150–152

Knobloch E, Kvacek Z (1976) Miozane Blatter floren vom Westrand der Bohemischen Masse. Rozpr Ustred Ustavu Geol 42:1–130

Lei YZ, Zhang QR, He W, Cao XP (1992) Tertiary. In: Yichang Institute of Geology and Mineral Resources, Bureau of Geology and Mineral Resources of Hainan (eds) Geology of Hainan Island, I. Stratigraphy and Palaeontology, Geological Publishing House, Beijing, pp 218–266

MacGinite HD (1974) An early middle Eocene flora from the Yellowstone-Absaroka volcanic Province, north western Wind River Basin, Wyoming. Univ Calif Publ Geol Sci 108:1–103

Rothwell GW (1987) Complex Paleozoic Filicales in the evolutionary radiation of ferns. Am J Bot 74:458–461

Smith AR (1990) Thelypteridaceae. In: Kramer KU, Green PS (eds) The families and genera of vascular plants. Vol. 1. Pteridophytes and gymnosperms. Springer, Berlin, pp 263–272

Stockey RA, Lantz TC, Rothwell GW (2006) Speirseopteris orbiculata gen. et sp. nov. (Thelypteridaceae), a derived fossil filicalean from the Paleocene of Western North America. Int J Plant Sci 167:729–736

Wang L, Xu Q-Q, Jin J-H (2014) A reconstruction of the fossil Salvinia from the Eocene of Hainan Island, South China. Rev Palaeobot Palynol 203:12–21

Yao Y-F, Bera S, Ferguson DK, Mosbrugger V, Paudayal KN, Jin J-H, Li C-S (2009) Reconstruction of paleovegetation and paleoclimate in the Early and Middle Eocene, Hainan Island, China. Clim Change 92:169–189
Acknowledgments
This study was supported by the National Natural Science Foundation of China (Grant No. 41210001), the National Basic Research Program of China (973 Program) (Grant No. 2012CB822003), the State Key Laboratory of Palaeobiology and Stratigraphy (Nanjing Institute of Geology and Palaeontology, CAS) (Grant No. 123110), the Fundamental Research Funds for the Central Universities (Grant No. 12lgjc04), the Key Project of Sun Yat-sen University for inviting foreign teachers, and by the State Program for Supporting Competitive Growth of Kazan Federal University among World's Leading Scientific—Educational Centers and the Russian Foundation for Basic Research. The authors are grateful to Prof. Robert A. Spicer (The Open University, UK) for correcting the English of the manuscript.
About this article
Cite this article
Naugolnykh, S.V., Wang, L., Han, M. et al. A new find of the fossil Cyclosorus from the Eocene of South China and its paleoclimatic implication. J Plant Res 129, 3–12 (2016). https://doi.org/10.1007/s10265-015-0765-0
Received:

Accepted:

Published:

Issue Date:
Keywords
Cyclosorus

Eocene

Ferns

Paleoclimate

South China

Thelypteridaceae