Abstract
In this paper, we empirically examine the ID fraud problem in online game. We analyzed over 260,000 users' behavior using terabytes of big data. The results of the econometrics analysis showed that the behavior pattern of group around 40 years old was very similar to that of teenagers. Considering that the game used for the analysis is a game for young users, this means that some of the users in the group around 40 years old may be teenagers who have stolen the parent's ID. In addition, we performed discriminant analysis and log traffic analysis to estimate how many young users were using their parent IDs. As a result, about 47% of the users around 40 years old were found to be teenager users. Also, behavior patterns of users who are estimated to be teenagers have been found in other age groups.
Access options
Buy single article
Instant access to the full article PDF.
US$ 39.95
Tax calculation will be finalised during checkout.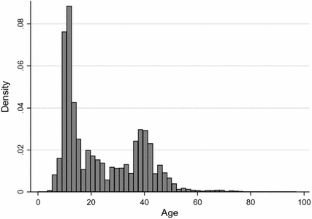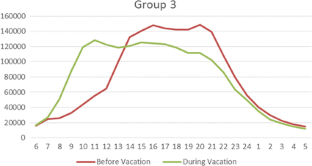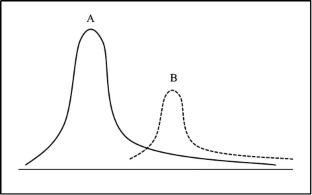 References
Aissa AB, Abercrombie RK, Sheldon FT, Mili A (2012) Defining and computing a value based cyber-security measure. IseB 10(4):433–453

Alemi F (2007) An avatar's day in court: a proposal for obtaining relief and resolving disputes in virtual world games. UCLA J Law Technol 11(2):1–54

Assmann JJ, Drescher MA, Gallenkamp JV, Picot A, Welpe IM, Wigand RT (2010) MMOGs as emerging opportunities for research on virtual organizations and teams. In: Americas conference on information systems (AMCIS), p 335

Barfield W (2006) Intellectual property rights in virtual environments: considering the rights of owners, programmers and virtual avatars. Akron Law Rev 39(3):649–700

Bell MW (2008) Toward a definition of "virtual worlds". J Virtual Worlds Res 1(1)

Bureau of Justice Statistics (2013) National Crime Victimization Survey (NCVS)

Caglayan A, Toothaker M, Drapeau D, Burke D, Eaton G (2012) Behavioral analysis of botnets for threat intelligence. IseB 10(4):491–519

Castronova E (2007) Exodus to the virtual world: how online fun is changing reality. Palgrave Macmillan, New York

ChinaHearSay (2011) China's online game real id system, take two http://www.chinahearsay.com/chinas-online-game-real-id-system-take-two/

Device (2012) timed online gaming restriction possibly coming to South Korea. http://www.devicemag.com/2012/02/17/timed-online-gaming-restriction-possibly-coming-to-south-korea/

Digi-Capital (2011) Global games investment review

Empowering Parents (2014) Kids stealing from parents: what you need to know now. http://www.empoweringparents.com/is-your-child-stealing.php

ESRB (2014) http://www.esrb.org

Farrell J, Saloner G (1985) Standardization, compatibility, and innovation. RAND J Econ 16(1):70–83

Federal Trade Commission (2010) Talking about identity theft: a how-to guide

Forbes (2012) South Korea may limit young online gamers to 2 hours a day to prevent bullying. http://www.forbes.com/sites/carolpinchefsky/2012/02/16/south-korea-may-limit-young-online-gamers-to-2-hours-a-day-to-prevent-bullying/

Gensollen M (2007) L'Economie Réelle des Univers Peristants: Vers une Propriété Virtuelle? In: Beau F (ed) Culture d'univers: jeux en réseau, mondes virtuels, le nouvel âge de la société numérique. FYP éditions, Paris, pp 1–13

Itsuki H, Takeuchi A, Fujita A, Matsubara H (2010) Exploiting MMORPG log data toward efficient RMT player detection. In: Proceedings of the 7th international conference on advances in computer entertainment technology, ACM, pp 118–119

Katz ML, Shapiro C (1985) Network externalities, competition, and compatibility. Am Econ Rev 75:424–440

Koops BJ, Leenes R (2006) Identity theft, identity fraud and/or identity-related crime. Datenschutz und Datensicherheit-DuD 30(9):553–556

Kozinets RV (2010) Netnography. Doing ethnographic research online. Sage Publications Ltd, London

Lai F, Li D, Hsieh CT (2012) Fighting identity theft: the coping perspective. Decis Support Syst 52:353–363

Lazarus RS (1993) Coping theory and research: past present, and future. Psychosom Med 55(3):234–247

McKenna B, Gardner L, Myers M (2011a) Issues in the study of virtual world social movements. PACIS 2011 Proceedings. Paper 129. http://aisel.aisnet.org/pacis2011/129

McKenna B, Gardner L, Myers M (2011b) Social Movements in World of Warcraft. AMCIS 2011 Proceedings–All Submissions. Paper 83. http://aisel.aisnet.org/amcis2011_submissions/83

Parthasarathy R, Shirazi BA, Peterson N, Song WZ, Hurson A (2012) Management and security of remote sensor networks in hazardous environments using over the air programming. IseB 10(4):521–548

Ponemon Institute (2013) 2013 Cost of data breach study: global analysis. Benchmark research sponsored by Symantec Independently Conducted by Ponemon Institute LLC May 2013. https://www.ponemon.org/local/upload/file/2013%20Report%20GLOBAL%20CODB%20FINAL%205-2.pdf

Ramaswamy VM (2006) Identity-theft toolkit. CPA J 76(10):66–70

Rheingold H (2000) The virtual community: homesteading on the electronic frontier. MIT Press, London

Roquilly C (2011) Control over virtual worlds by game companies: issues and recommendations. MIS Q 35(3):653–671

Shankar V, Bayus BL (2003) Network effects and competition: an empirical analysis of the home video game industry. Strateg Manag J 24(4):275–384

Shy O (2001) The economics of network industries. Cambridge University Press, Cambridge

Wall Street Journal. (2011). Gaming's new frontier after zynga. http://online.wsj.com/article/SB10001424052970204443404577051992472392070.html

Wang JA, Guo M, Wang H, Zhou L (2012) Measuring and ranking attacks based on vulnerability analysis. IseB 10(4):455–490
Acknowledgements
The authors appreciate the research support from Center for Information& Communication Business and Research at Seoul National University.
About this article
Cite this article
Ahn, D., Jeon, S. & Yoo, B. What's your real age? an empirical analysis of identity fraud in online game. Inf Syst E-Bus Manage 16, 775–789 (2018). https://doi.org/10.1007/s10257-017-0347-x
Received:

Revised:

Accepted:

Published:

Issue Date:
Keywords
Virtual world

Online game

Identity fraud

Big data

Classification system