Abstract
E-procurement and supplier-relationship management systems have helped to substantially advance process execution in supply management. However, current supply network systems still face challenges of high data integration efforts, as well as the decoupling of structured data and processes from the growing amount of digitalized unstructured interactions of supply management professionals. Inspired by the room for improvement posed by this challenges, our research proposes a design for a supply network artifact in supplier qualification that addresses these problems by enabling holistic integration of data, processes, and people. The artifact is developed following an action design research approach. Building on a set of meta-requirements derived from literature and practice explorations, we conceptualize two design principles and derive corresponding design decisions that have been implemented in an software artifact. Finally, we formulate testable hypotheses and evaluate the artifact and its design in the context of supplier qualification. Our results show that the proposed design reduces mental effort of supply management professionals and significantly increases efficiency when performing typical supply network tasks such as supplier qualification.
Access options
Buy single article
Instant access to the full article PDF.
USD 39.95
Price excludes VAT (USA)
Tax calculation will be finalised during checkout.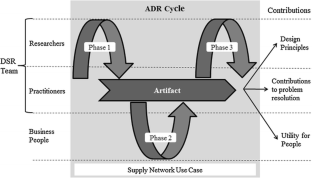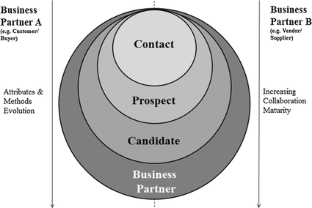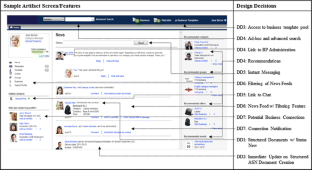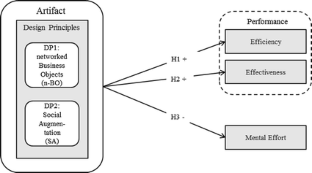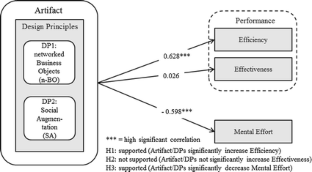 References
Allen G (2006) The effects of state-based and event-based data representation on user performance in query formulation tasks. MIS Q 30(2):269–290

Awad HA, Nassar MO (2010) Supply chain integration: definition and challenges. In: Proceedings of the international multiconference of engineers and computer scientists, vol 1

Baars H, Kemper H-G (2008) Management support with structured and unstructured data—an integrated business intelligence framework. Inf Syst Manag 25(2):132–148

Barua A, Konana P, Whinston AB, Yin F (2004) An empirical investigation of net-enabled business value. MIS Q 28(4):585–620

Baskerville RL (1999) Investigating information systems with action research. Commun Assoc Inf Syst 2(19):1–31

Benbasat I, Schroeder RG (1977) An experimental investigation of some MIS design variables. MIS Q 1(1):37–49

Bhattacherjee A (2012) Social science research: principles, methods, and practices, 2nd edn. Open Access Textbooks, Tampa

Brenner W, Wenger R (2007) Anforderungen an Electronic Sourcing Systeme. Elektronische Beschaffung, Brenner W, Wenger R (eds), Springer, Berlin, pp 1–21

Calisir F (2004) The relation of interface usability characteristics, perceived usefulness, and perceived ease of use to end-user satisfaction with enterprise resource planning (ERP) systems. Comput Hum Behav 20(4):505–515

Cappuccio D (2012) 10 critical tech trends for the next five years. In: Gartner symposium IT Expo 2012, 21–25 Oct 2012, Orlando, FL

Carneiro LM, Soares AL, Patrício R, Azevedo AL, Pinho de Sousa J (2013) Case studies on collaboration, technology and performance factors in business networks. Int J Comput Integr Manuf 26(1–2):101–116

Checkland P, Holwell S (2007) Action research: its nature and validity. In: Kock N (ed) Information systems action research. Springer, New York, pp 3–17

Choi JH, Kim JW (2008) A hybrid decision support model for selecting highly qualified suppliers. J Comput Inf Syst 49(1):90–100

Cohen J (1962) The statistical power of abnormal-social psychological research: a review. J Abnorm Soc Psychol 65(3):145–153

Davenport TH (1998) Putting the enterprise into the enterprise system. Harvard Bus Rev 76(4):121–132

Davila A, Gupta M, Palmer R (2003) Moving procurement systems to the Internet: the Adoption and use of E-procurement technology models. Eur Manag J 21(1):11–23

de Boer L, Labro E, Morlacchi P (2001) A review of methods supporting supplier selection. Eur J Purch Supply Manag 7(2):75–89

Diekmann A (2009) Empirische Sozialforschung: Grundlagen, Methoden, Anwendungen, 20th edn. Rowohlt, Reinbek bei Hamburg

Field A, Hole G (2003) How to design and report experiments, 1st edn. Sage, London

Fuller RM, Dennis AR (2009) The impact of task-technology fit and appropriation on team performance in repeated tasks. Inf Syst Res 20(1):2–17

Garrett J (2011) The elements of user experience: user-centered design for the Web and beyond, 2nd edn. New Riders, Berkeley

Grey W, Olavson T, Shi D (2005) The role of e-marketplaces in relationship-based supply chains: a survey. IBM Syst J 44(1):109–123

Hair JF (2010) Multivariate data analysis: a global perspective, 7th edn. Pearson, Upper Saddle River

Harland CM, Lamming RC, Zheng J, Johnsen TE (2001) A taxonomy of supply networks. J Supply Chain Manag 37(4):21–27

Hart S, Staveland L (1988) Development of NASA-TLX (task load index): results of empirical and theoretical research. In: Hancock P, Meshkati N (eds) Human mental workload. North Holland Press, Amsterdam, pp 239–250

Hevner AR (2007) The three cycle view of design science research. Scand J Inf Syst 19(2):87

Hevner A, Chatterjee S (2010) Design research in information systems: theory and practice. Springer, New York

Hevner A, March ST, Park J, Ram S (2004) Design science in information systems research. MIS Q 28(1):75–105

Jones RA (1985) Research methods in the social and behavioral sciences. Sinauer Associates, Sunderland, p 1985

Jones B, Kenward MG (2003) Design and analysis of cross over trials, vol 98. CRC Press, Boca Raton

Koppenhagen N, Mueller B, Katz N, Maedche A (2011) How do procurement networks become social? Design principles evaluation in a heterogeneous environment of structured and unstructured interactions. In: ICIS 2011 proceedings, pp 1–19

Kuechler B, Vaishnavi V (2008) On theory development in design science research: anatomy of a research project. Eur J Information Syst 17(5):489–504

Lau F (1999) Toward a framework for action research in information systems studies. Inf Technol People 12(2):148–176

Lenzerini M (2002) Data integration: a theoretical perspective. In: Proceedings of the twenty-first ACM SIGMOD-SIGACT-SIGART symposium on principles of database systems, pp 233–246

March ST, Smith GF (1995) Design and natural science research on information technology. Decis Support Syst 15(4):251–266

Martinez-Moyano IJ, Rich EH, Conrad SH (2006) Exploring the detection process: integrating judgment and outcome decomposition. In: Intelligence and security informatics, pp 701–703. Springer, Berlin. Culture of Collaboration. The International Association of Facilitators Handbook 4(69)

Miller G (1956) The magical number seven, plus or minus two: some limits on our capacity for processing information. Psychol Rev 63(2):81–97

Mishra AN, Konana P, Barua A (2007) Antecedents and consequences of Internet use in procurement: an empirical investigation of U.S. manufacturing firms. Inf Syst Res 18(1):103–120

Moe CE, Päivärinta T (2011) Challenges in information systems procurement in the Norwegian public sector. In: Electronic Government. Springer, Berlin, pp 404–417

Nunnally JC, Bernstein IH (1994) Psychometric theory, 3rd edn. McGraw-Hill, New York

Paas F, Merrienboer J (1994) Instructional control of cognitive load in the training of complex cognitive tasks. Educ Psychol Rev 6(4):351–371

Paas F, Merrienboer J, Adam J (1994) Measurement of cognitive load in instructional research. Percept Mot Skills 79(1):419–430

Paas F, Tuovinen JE, Tabbers H, Van Gerven P (2003) Cognitive load measurement as a means to advance cognitive load theory. Educ Psychol 38(1):37–41

Pries-Heje J, Baskerville R, Venable JR (2008) Strategies for design science research evaluation. In: Proceedings of the 16th European conference on information systems (ECIS 2008)

Rai A, Hornyak R (2013) The impact of sourcing enterprise system use and work process interdependence on sourcing professionals' job outcomes. J Oper Manag. doi:10.1016/j.jom.2013.07.005

Rai A, Patnayakuni R, Seth N (2006) Firm performance impacts of digitally enabled supply chain integration capabilities. MIS Q 30(2):225–246

Rey GD, Buchwald F (2011) The expertise reversal effect: cognitive load and motivational explanations. J Exp Psychol Appl 17(1):33–48

Rubio S, Daz E, Martn J, Puente JM (2004) Evaluation of subjective mental workload: a comparison of SWAT, NASA-TLX, and workload profile methods. Appl Psychol 53(1):61–86

Sein M, Henfridsson O, Purao S, Rossi M, Lindgren R (2011) Action design research. MIS Q 35(1):37–56

Shadish W, Cook T, Campbell D (2002) Experimental and quasiexperimental designs for generalized causal inference. Houghton Miin Company, Boston

Sharda R, Barr SH, Mcdonnell JC (1988) Decision support system effectiveness: a review and an empirical test. Manag Sci 34(2):139–159

Subramaniam C, Shaw MJ (2002) A study on the value of B2B E-commerce: the case of web-based procurement. In: Shaw MJ (ed) E-business management. Kluwer, Boston, pp 439–461

Sweller J (1988) Cognitive load during problem solving. Cogn Sci 12(2):257–285

Sweller J (1993) Some cognitive processes and their consequences for the organisation and presentation of information. Aust J Psychol 45(1):1–8

Tanner C, Woelfle R, Schubert P, Quade M (2008) Current trends and challenges in electronic procurement: an empirical study. Electron Mark 18(1):6–18

Tarn JM, Yen DC, Beaumont M (2002) Exploring the rationales for ERP and SCM integration. Ind Manag Data Syst 102(1):26–34

Toutenburg H, Heumann C (2008) Deskriptive Statistik: eine Einführung in Methoden und Anwendungen mit R und SPSS, 6th edn. Springer, Berlin

Truex D, Baskerville R, Klein H (1999) Growing systems in emergent organizations. Commun ACM 42(8):117–123

Vessey I, Galletta D (1991) Cognitive fit: an empirical study of information acquisition. Inf Syst Res 2(1):63–84

Walls JG, Widmeyer GR, El Sawy OA (1992) Building an information system design theory for vigilant EIS. Inf Syst Res 3(1):36–59

Wiebe EN, Roberts E, Behrend TS (2010) An examination of two mental workload measurement approaches to understanding multimedia learning. Comput Hum Behav 26(3):474–481

Wu T, Blackhurst J (2009) Supplier evaluation and selection: an augmented DEA approach. Int J Prod Res 47(16):4593–4608
About this article
Cite this article
Koppenhagen, N., Mueller, B., Maedche, A. et al. Designing a supply network artifact for data, process, and people integration. Inf Syst E-Bus Manage 14, 613–636 (2016). https://doi.org/10.1007/s10257-015-0296-1
Received:

Revised:

Accepted:

Published:

Issue Date:

DOI: https://doi.org/10.1007/s10257-015-0296-1
Keywords
Design science

Procurement

Supply management

Supply networks

Supply network system artifact