Abstract
The introduction of coal mining in the 1940's transformed the landscape and economy of As Pontes, Spain. Industrialisation created successive waves of economic and population booms, but when the mining slowed in the 1990s, the region experienced economic depression. Real and perceived social divisions and environmental abuses on the part of the mining company remained entrenched in people's memories. This paper provides an overview of the factors that likely affected community acceptance of the new pit lake in As Pontes, Spain. Pit lakes are often attractive closure options for companies, and community opinion of pit lakes can influence pit end use. Community perceptions of the pit lake before, during, and after filling were assessed using case studies, interviews, and focus groups, and by tracking news events and analysing internet forums. The results broadly indicated high community acceptance of the pit lake by people residing in the town. However, interviews revealed that acceptance of the pit lake was influenced by previous experiences with the mining company; company employees and local politicians were more likely to be positive about the benefits of the lake, whereas those not directly affiliated with the lake (long-term residents, remote villagers, school teachers) were more likely to have a negative view of it. Thus, technical success is not the only factor that influences community acceptance of pit lakes and company closure plans. Unresolved social issues can also influence the way certain people perceive the new landscape, regardless of ecological and aesthetic impacts.
Zusammenfassung
Der Beginn des Kohlebergbaus in den 1940er Jahren veränderte sowohl die Landschaft als auch die Wirtschaft von As Pontes (Spanien). Die Industrialisierung verursachte aufeinanderfolgende Wellen des Wachstums für Wirtschaft und Bevölkerung, die jedoch mit Rückgang des Bergbaus in den 1990er Jahren von einer wirtschaftlichen Krise der Region abgelöst wurden. Tatsächliche und vermeintliche soziale Spaltungen und Umweltbeeinträchtigungen seitens des Bergbaukonzerns blieben im Gedächtnis der Bevölkerung etabliert. Die vorliegende Studie bietet einen Überblick über die Faktoren, welche wahrscheinlich die Akzeptanz des neuen Tagebausees in As Pontes beeinflussten. Tagebauseen stellen für Bergbautreibende oft eine attraktive Option zur Schließung eines Tagebaus dar und die Wahrnehmung von Bergbaufolgeseen in der Bevölkerung kann einen entscheidenden Einfluss auf die Wiedernutzbarmachung eines Tagebaus haben. Die Wahrnehmung des Tagebausees in der Bevölkerung wurde vor, während und nach der Flutung mittels Fallstudien, Interviews und Gesprächsgruppen sowie durch Beobachtung der Berichterstattung und Analyse von Internetforen untersucht. Die Ergebnisse wiesen grundsätzlich auf eine hohe Akzeptanz des Tagebausees bei Einwohnern der Gemeinde hin. Allerdings zeigten Interviews, dass die Akzeptanz des Tagebausees durch vorausgehende Erfahrungen mit dem Bergbaukonzern beeinflusst wurde; wobei Konzernangestellte und Lokalpolitiker eher zu einer positiven Wahrnehmung des Tagebausees (und dessen Vorteilen) neigten, wohingegen Menschen ohne direkte Verbindung zum See (alteingesessene Dorfbewohner, ortsferne Gemeindemitglieder, Lehrer) eher zu einer negativen Meinung neigten. Folglich ist der rein technische Erfolg nicht der einzige Faktor, der die Akzeptanz von Tagebauseen und Wiedernutzbarmachungsplänen des Bergbautreibenden in der Bevölkerung bestimmt. Ungelöste gesellschaftliche Fragen und Probleme können, unabhängig von ökologischen und ästhetischen Auswirkungen, ebenfalls die Wahrnehmung bestimmter Bevölkerungsgruppen auf die Bergbaufolgelandschaft beeinflussen.
Resumen
La introducción de la minería del carbón en la década de 1940 transformó el paisaje y la economía de As Pontes, España. La industrialización creó sucesivas olas de auge económico y demográfico, pero cuando la minería se desaceleró en la década de 1990, la región experimentó una depresión económica. Las divisiones sociales reales y percibidas y los abusos ambientales por parte de la compañía minera permanecieron arraigados en los recuerdos de las personas. Este documento proporciona una visión general de los factores que probablemente afectaron la aceptación de la comunidad del nuevo lago en el hoyo de la mina en As Pontes, España. Los lagos de hoyos de mina son, a menudo, opciones atractivas para el cierre de minas desde el punto de vista de las empresas; la opinión de la comunidad sobre estos lagos puede influir en el uso final del hoyo. Las percepciones de la comunidad sobre el lago del hoyo, antes, durante y después del llenado se evaluaron mediante estudios de casos, entrevistas y grupos focales, y siguiendo eventos de noticias y analizando foros de Internet. Los resultados indicaron en general una alta aceptación de la comunidad del lago por parte de las personas que residen en la ciudad. Sin embargo, las entrevistas revelaron que la aceptación del lago estuvo influenciada por experiencias previas con la compañía minera; los empleados de la compañía y los políticos locales eran más propensos a ser positivos acerca de los beneficios del lago, mientras que aquellos que no estaban directamente involucrados (residentes a largo plazo, aldeanos más alejados, maestros de escuela) tenían mayor probabilidad de tener una visión negativa del mismo. Por lo tanto, el éxito técnico no es el único factor que influye en la aceptación de la comunidad de los lagos de hoyo de minas y en los planes de cierre de la empresa. Los problemas sociales no resueltos también pueden influir en la forma en que ciertas personas perciben el nuevo paisaje, independientemente de los impactos ecológicos y estéticos.
抽象
20世纪40年代大规模煤炭开采改变了西班牙As Pontes地区的面貌与经济。地区工业化缔造系列经济和人口发展高峰。但是,在20世纪90年代煤炭开采放缓时,地区也经历了经济萧条。人们对矿业公司造成的社会分工和环境破坏仍然记忆犹新。文章论述了可能影响公众接受As Pontes地区新坑湖的系列因素。遗留矿坑湖对于矿业公司是有吸引力的闭坑选择,但是公众的矿坑湖认知也能影响矿坑最终利用方式。采用案例调查、走访、焦点小组讨论、新闻事件与互联网论坛跟踪的方式,评估当地居民对矿坑湖充水之前、之中和之后的公众认知。总体结果表明,城镇居民对矿坑湖接受程度较高。然而,走访过程却显示,与矿业公司的以往经历影响着居民对新矿坑湖的接受程度。公司雇员和地方公务人员多对矿坑湖持积极态度,而那些与坑湖没有直接关系的人群(长住居民、偏远村民、学校教师)往往持消极态度。因此,技术不是影响社区接受矿坑湖和闭坑方案的唯一因素。未解决的社会问题也能影响一些人对新地貌的认识,更不要说生态和美学影响的认识了。
Access options
Buy single article
Instant access to the full article PDF.
US$ 39.95
Tax calculation will be finalised during checkout.
Subscribe to journal
Immediate online access to all issues from 2019. Subscription will auto renew annually.
US$ 79
Tax calculation will be finalised during checkout.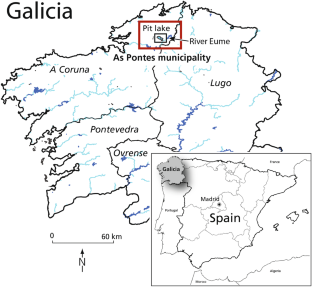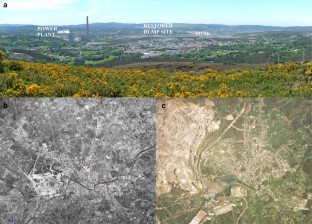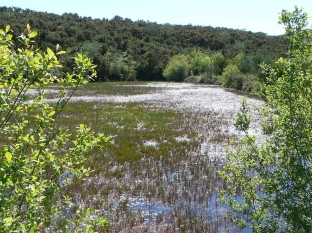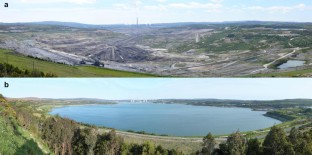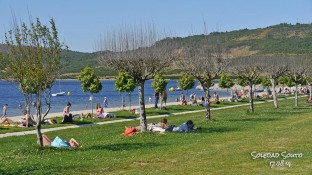 References
Abelairas B (2013) El agua del lago de As Pontes es « excelente » , según Sanidade. La Voz de Galicia. https://www.lavozdegalicia.es/noticia/ferrol/2013/04/04/agua-lago-as-pontes-excelente-segun-sanidade/0003_201304F4C8995.htm. Accessed 27 Oct 2019

Anonymous (2019a) Eres de As Pontes si……… https://www.facebook.com/groups/1494026550831649/. Accessed 16 Sept 2019

Anonymous (2019b) Politica-sociedade As Pontes. https://www.facebook.com/groups/932742363445382/. Accessed 22 Sept 2019

Aréchaga F (2011) Riqueza restaurada: historia de la mina de As Pontes. Endesa

Barcena F, Lagos L, Gil A (2007) Los Habitantes de la Escombrera. Instituto de Investigación y Análisis Alimentarios, Univ de Santiago de Compostela, Endesa Generación https://www.endesa.com/content/dam/enel-es/home/prensa/publicaciones/otraspublicaciones/documentos/ LOS%20HABITANTES%20DE%20LA%20ESCOMBRERA.pdf

Blanchette ML, Lund MA (2016) Pit lakes are a global legacy of mining: an integrated approach to achieving sustainable ecosystems and value for communities. Curr Opin Env Sustain 23:28–34. https://doi.org/10.1016/j.cosust.2016.11.012

Buron V (2010) Greenpeace denuncia la contaminación del Eume. La Opinion A Coruna. https://www.laopinioncoruna.es/metro/2010/07/13/greenpeace-denuncia-contaminacion-eume/401657.html#. Accessed 11 Oct 2019

Bustabad L (2010) Un tramo de 3,4 kilómetros del Eume está seco desde 1960. El Pais. https://elpais.com/diario/2010/01/11/galicia/1263208698_850215.html. Accessed 11 Oct 2019

EFEVerde (2014) Agua del lago As Pontes es "excelente" según Endesa. EFEVerde.com. https://www.efeverde.com/noticias/agua-del-lago-as-pontes-es-excelente-segun-endesa. Accessed 27 Oct 2019

Fereday J, Muir-Cochrane E (2006) Demonstrating rigor using thematic analysis: a hybrid approach of inductive and deductive coding and theme development. Int J Qual Methods 5(1):80–92

Fernández-Lozano J, Gutiérrez-Alonso G, Fernández-Morán MÁ (2015) Using airborne LiDAR sensing technology and aerial orthoimages to unravel roman water supply systems and gold works in NW Spain (Eria Valley, León). J Archaeol Sci 53:356–373

Freudenburg WR (1992) Addictive economies: extractive industries and vulnerable localities in a changing world economy 1. Rural Sociol 57(3):305–332

Hajkowicz SA, Heyenga S, Moffat K (2011) The relationship between mining and socio-economic well being in Australia's regions. Resources Policy 36(1):30–38

Hunt-Ortiz MA, Consuegra-Rodríguez S, Díaz del Río-Español P, Hurtado-Pérez VM, Montero-Ruiz I (2011) Neolithic and Chalcolithic–VI to III millennia BC-use of cinnabar (HgS) in the Iberian Peninsula: analytical identification and lead isotope data for an early mineral exploitation of the Almadén (Ciudad Real, Spain) mining district. In: Ortiz-Menéndez J, Puche-Riart O, Rabano I, Mazadiego-Martinez L (eds), Proc, 35th Conf of the International Commission on the History of Geological Sciences. vol 13. Instituto Geológico y Minero de España, Madrid, pp 3–13

Juncosa R, Delgado J, Cereijo JL, García D, Muñoz A (2018) Comparative hydrochemical analysis of the formation of the mining lakes of As Pontes and Meirama (Spain). Environ Monit Assess 190(9):526. https://doi.org/10.1007/s10661-018-6880-3

Juncosa R, Delgado J, Cereijo JL, Muñoz A (2019) Hydrochemical Evolution of the filling of the mining lake of As Pontes (Spain). Mine Water Environ 38(3):556–565

Kozinets RV (2002) The field behind the screen: using netnography for marketing research in online communities. J Market Res 39(1):61–72

Martínez P, Rodriguez PM (2008) Cualitativa-mente: Los secretos de la investigacion cualitativa. Milward Brown, Madrid

Maurín Álvarez M (2011) Huella, memoria y patrimonio territorial de la minería española: una síntesis cartográfica. Ería 86:187–214

Medina AH, Lolo JAM, Hernando JMJ, Penalver RM, Encinas JCA (2017) Cuatro actuaciones ambientales en centros mineros de Endesa. https://www.endesa.com/content/dam/enel-es/home/prensa/publicaciones/otraspublicaciones/documentos/Cuatro-actuaciones-ambientales.pdf. Accessed 22 Sept 2019

Perez-Sindin XSL (2015) Megaproyectos y comunidad: Impacto de un proyecto minero-eléctrico a gran escala desde una perspectiva sociológica. Univ da Coruña, PhD Diss [in Spanish]

Rodriguez N (2008) Riesgos invisibles. La Opinion A Coruna. https://www.laopinioncoruna.es/coruna/2008/09/21/riesgos-invisibles/222895.html. Accessed 11 Oct 2019

Sierra D (2012) As Pontes, la mina que se convirtió en un lago. rtve.es. http://www.rtve.es/noticias/20120424/as-pontes-mina-se-convirtio-lago/518195.shtml. Accessed 11 Oct 2019

Spanish Ministry of Industry and Energy (1982) Real Decreto 2994/1982, de 15 de octubre, sobre restauración de espacio natural afectado por actividades mineras. Organo Ministerio de Industria y Energia. http://noticias.juridicas.com/base_datos/Admin/rd2994-1982.html. Accessed 11 Oct 2019

Tirant B (2019) Premier announces Collie's Lake Kepwari is one step closer to opening. Collie Mail. https://www.colliemail.com.au/story/5906856/collies-lake-kepwari-one-step-closer-to-opening/. Accessed 11 Oct 2019

Torres MR (2002) Simbolismo, espacio e festa. Cátedra: Revista Eumesa de Estudios (9):451–500

Via V (2014) « Vía V » analizó la vocación y el empuje industrial de As Pontes. La Voz. https://www.lavozdegalicia.es/noticia/ferrol/ferrol/2014/07/18/via-v-analizo-vocacion-empuje-industrial-as-pontes/0003_201407F18C4995.htm#. Accessed 22 Sept 2019
Acknowledgements
Xaquín Pérez Sindín Lopez (XPSL) extends his sincere thanks to all the participants from the communities where the fieldwork was conducted. He is thankful to his PhD supervisors Prof. Gerardo Hernández Rodríguez and Prof. Federico Martín Palmero. He also thanks Prof. Sigrun Kabisch and the Urban and Environmental Sociology Department at Helmholtz Centre for Environmental Research - UFZ, for hosting him during an ERASMUS research stay, making it possible to learn about pit lakes as an end use of mining. Special thanks to Dr. Martin Schultze (Department Lake Research, UFZ), with whom XPSL had the opportunity to talk about the phenomenon of pit lakes from a multidisciplinary approach. Thanks also to Soledad Souto Lopez for permission to use her photography in this article. M. Blanchette is supported by the Australian Coal Association Research Program (ACARP) and thanks the Mine Water and Environment Research Centre (MiWER) at Edith Cowan University. Spanish and Galician to English translations in research and manuscript were conducted or verified by XPSL. All procedures performed in studies involving human participants were in accordance with the Charter of Fundamental Rights of the European Union and the European Convention on Human Rights. Informed consent was obtained from all individual participants involved in the study.
About this article
Cite this article
Lopez, X.P.S., Blanchette, M.L. IMWA Insight: Understanding Public Perceptions of a New Pit Lake in As Pontes, Spain. Mine Water Environ 39, 647–656 (2020). https://doi.org/10.1007/s10230-020-00651-4
Received:

Accepted:

Published:

Issue Date:
Keywords
Mine closure

Addictive economy

Risk perception

Galicia

Endesa

Eume

Post-industrial landscapes

Environmental restoration