Abstract
Examination of the original descriptions and available type specimens of Stolephorus insularis Delsman 1931 and subsequently proposed subspecies (Stolephorus insularis insularis Delsman 1931, Stolephorus insularis bataviensis Hardenberg 1933, Stolephorus insularis baweanensis Hardenberg 1933, and Stolephorus insularis oceanicus Hardenberg 1933), and Stolephorus baganensis baganensis Delsman 1931, Stolephorus baganensis megalops Delsman 1931, Anchoviella baganensis bengalensis Dutt and Babu Rao 1959, and Stolephorus waitei Jordan and Seale 1926, in addition to a large number of non-type specimens representing an extensive geographic range, confirmed the validity of S. baganensis, S. bataviensis, S. baweanensis, S. bengalensis, S. oceanicus, and S. waitei. Stolephorus i. insularis and S. b. megalops were recognized as junior synonyms of Stolephorus tri (Bleeker 1852). All of the valid species, including S. tri, are rediagnosed together with detailed color descriptions, with neotype designations for S. baganensis, S. bataviensis, S. baweanensis, S. bengalensis, S. oceanicus, S. i. insularis, and S. b. megalops and clarification of their taxonomic history. To complement our morphological observations, we built a large phylogenetic tree for 93 specimens of Stolephorus collected from the South China Sea belonging to ten species using two mitochondrial markers, cytochrome b and cytochrome oxidase I. Our phylogenetic results support the genetic distinctiveness of each of the ten species examined and offer the first hypothesis on their relationships.
This is a preview of subscription content, log in to check access.
Access options
Buy single article
Instant access to the full article PDF.
US$ 39.95
Price includes VAT for USA
Subscribe to journal
Immediate online access to all issues from 2019. Subscription will auto renew annually.
US$ 99
This is the net price. Taxes to be calculated in checkout.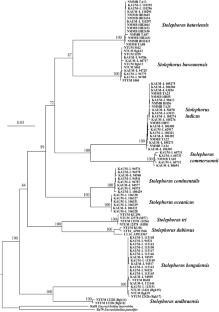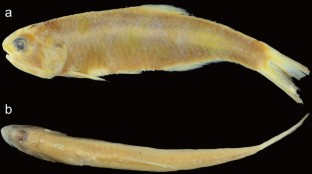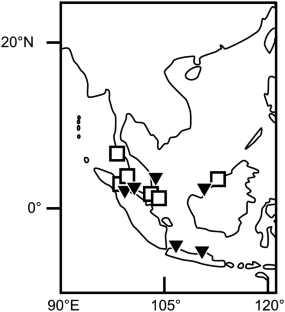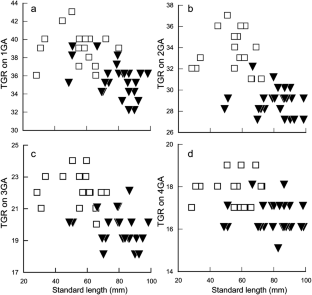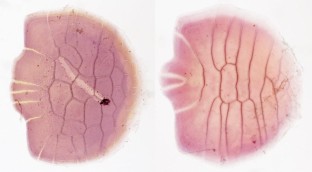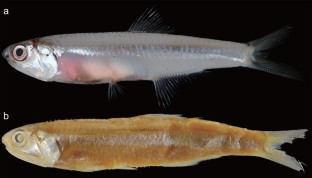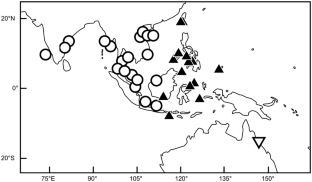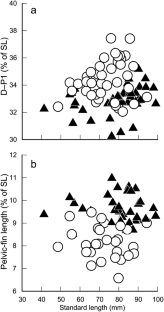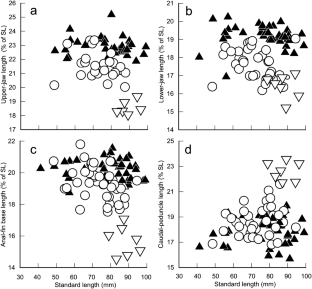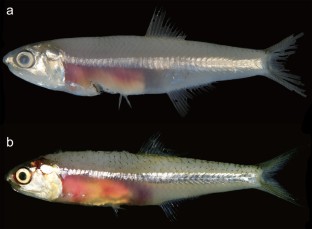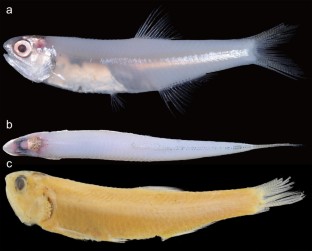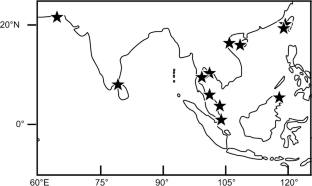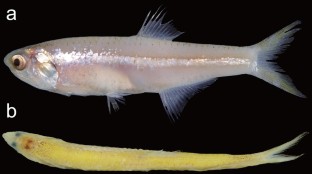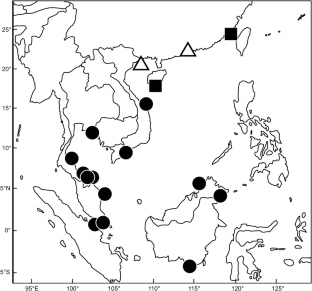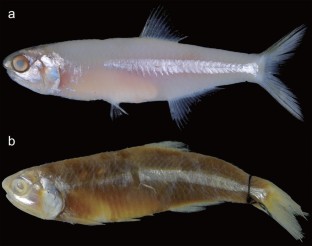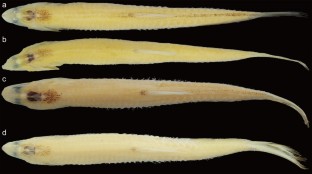 References
Bleeker P (1852) Bijdrage tot de kennis der Haringachtige visschen van den Soenda-Molukschen Archipel. Verhandelingen van het Bataviaasch Genootschap van Kunsten en Wetenschappen 24 (8):1–52

Delsman HC (1931) Fish eggs and larvae from the Java Sea. 17. The genus Stolephorus. Treubia 13:217–243

Dutt S, Babu Rao M (1959) Occurrence of Anchoviella baganensis Hardenberg off east coast of India. Current Sci 28:160–161

Fricke R, Eschmeyer WN, van der Laan R (eds) (2019) Eschmeyer's catalog of fishes: genera, species, references. http://researcharchive.calacademy.org/research/ichthyology/catalog/fishcatmain.asp. Accessed 8 May 2019

Fowler HW (1938) The fishes of the George Venderbilt South Pacific Expedition, 1937. Monogr Acad Nat Sci Phila 2:i–v + 1–349, pls. 1–12

Fowler HW (1941) Contributions to biology of the Philippine Archipelago and adjacent regions. Bull US Natl Mus 100 (13):1–879

Hardenberg JDF (1931) The fishfauna of the Rokan Mouth. Treubia 13:81–168

Hardenberg JDF (1933a) Notes on some genera of the Engraulidae. Natuurk Tijdschr Ned-Ind 93:230–257

Hardenberg JDF (1933b) New Stolephorus species of the Indo-Australian seas. Natuurk Tijdschr Ned-Ind 93:258–263

Hardenberg JDF (1934) Some remarks on the genus Stolephorus Lacépède in the Indo-Australian archipelago. Treubia 14:313–375

Hata H, Motomura H (2017) A new species of anchovy, Encrasicholina auster (Clupeiformes: Engraulidae), from Fiji, southwestern Pacific Ocean. N Z J Zool. https://doi.org/10.1080/03014223.2016.1268177 (also appeared in N Z J Zool 44:122‒128)

Hata H, Motomura H (2018) Stolephorus continentalis, a new anchovy from the northwestern South China Sea and redescription of Stolephorus chinensis (Günther 1880) (Clupeiformes: Engraulidae). Ichthyol Res. https://doi.org/10.1007/s10228-018-0621-z (also appeared in Ichtyol Res 65:374–382)

ICZN (The International Commission on Zoological Nomenclature) (1999) International code of zoological nomenclature, 4th edition. Adopted by the General Assembly of the International Union of Biological Sciences. International Trust for Zoological Nomenclature, London

Ishikawa S (2013) Stolephorus waitei Jordan & Seale, 1926. In: Yoshida T, Motomura H, Musikasinthorn P, Matsuura K (eds) Fishes of northern Gulf of Thailand. National Museum of Nature and Science, Tsukuba, Research Institute for Humanity and Nature, Kyoto, and Kagoshima University Museum, Kagoshima, p 34 (Available at http://www.museum.kagoshima-u.ac.jp/staff/motomura/dl_en.html)

Jordan DS, Seale A (1926) Review of the Engraulidae, with descriptions of new and rare species. Bull Mus Comp Zool Harvard 67:355‒418

Kimura S (2011) Stolephorus andhraensis Babu Rao, 1966. In: Matsunuma M, Motomura H, Matsuura K, Shazili NAM, Ambak MA (eds) Fishes of Terengganu – East coast of Malay Peninsula, Malaysia. National Museum of Nature and Science, Tokyo, Universiti Malaysia Terengganu, Terengganu, and Kagoshima University Museum, Kagoshima, p 33 (Available at http://www.museum.kagoshima-u.ac.jp/staff/motomura/dl_en.html)

Kimura S (2015) Stolephorus chinensis (Günther, 1880). In: Kimura S, Arshad A, Imamura H, Ghaffar MA (eds) Fishes of the northwestern Johor Strait, Peninsula Malaysia. Universiti Putra Malaysia Press, Serdang Selngor and Mie University, Tsu, p 15

Kimura K, Hori K, Sibukawa K (2009) A new anchovy, Stolephorus teguhi (Clupeiformes: Engraulidae) from North Sulawesi, Indonesia. Ichthyol Res 56:292–295

Lavoué S, Arnegard ME, Sullivan JP, Hopkins CD (2008) Petrocephalus of Odzala offer insights in to evolutionary patterns of signal diversification in the Mormyridae, a family weakly erectrogenic fishes from Africa. J Physiol Paris 102:322–339

Matsunuma M (2011) Stolephorus baganensis Hardenberg, 1933. In: Matsunuma M, Motomura H, Matsuura K, Shazili NAM, Ambak MA (eds) Fishes of Terengganu – East coast of Malay Peninsula, Malaysia. National Museum of Nature and Science, Tokyo, Universiti Malaysia Terengganu, Terengganu, and Kagoshima University Museum, Kagoshima, p 34 (Available at http://www.museum.kagoshima-u.ac.jp/staff/motomura/dl_en.html)

Paxton JR, Gates JE, Bray DJ, Hoese DF (2006) Engraulidae. Anchovies. In: Hoese DF, Bray DJ, Paxton JR, Allen GR (eds) Zoological Catalogue of Australia. Vol 35. Fishes. Pts 1–3. CSIRO Publishing, Collingwood, pp 310–317

Rüppell WPES (1837) Neue wirbelthiere zu der fauna von Abyssinien gehörig. Siegmund Schmerber, Frankfurt am Main

Sabaj MH (2016) Standard symbolic codes for institutional resource collections in herpetology and ichthyology: an online reference. Version 6.5 (16 August 2016). American Society of Ichthyologists and Herpetologists, Washington, DC. http://www.asih.org/resources/standard-symbolic-codes-institutionalresource-collections-herpetology-ichthyology. Accessed 1 March 2018

Silvestro D, Michalak I (2012) raxmlGUI: a graphical front-end for RAxML. Org Divers Evol 12:335–337

Stamatakis A (2014) RAxML version 8: a tool for phylogenetic analysis and post-analysis of large phylogenies. Bioinformatics 30:1312–1313

Ward RD, Zemlak TS, Innes BH, Last PR, Hebert PDN (2005) DNA barcoding Australia's fish species. Philos Trans R Soc B Biol Sci 360:1847–1857

Weber M, De Beaufort LF (1913) The fishes of the Indo-Australian Archipelago. II. Malacopterygii, Myctophoidea, Ostariophysi: I Siluroidea. E. J. Brill, Leiden

Whitehead PJP (1967a) Indian Ocean anchovies collected by the Anton Bruun and Te Vega, 1963–1964. J Mar Biol Assoc India 9:13–37

Whitehead PJP (1967b) The clupeoid fishes of Malaya. J Mar Biol Assoc India 9:223–280

Whitehead PJP (1972) A synopsis of the clupeoid fishes of India. J Mar Biol Assoc India 14:160–256

Whitehead PJP, Boeseman M, Wheeler AC (1966) The types of Bleeker's Indo-Pacific elopoid and clupeoid fishes. Zool Verhandel 84:1–159

Whitehead PJP, Nelson GJ, Wongratana T (1988) FAO species catalogue vol 7. Clupeoid fishes of the world (suborder Clupeoidei). An annotated and illustrated catalogue of the herrings, sardines, pilchards, sprats, shads, anchovies and wolf-herrings. Pt 2 – Engraulidae. FAO Fisheries Synopsis, no 125 7:i–viii + 305–579

Wongratana T (1980a) Systematics of clupeoid fishes of the Indo-Pacific region. Ph.D thesis, University of London

Wongratana T (1980b) A checklist of the clupeoid fishes of Thailand (Pisces: Clupeidae, Engraulidae). Nat Hist Bull Siam Soc 28:147–150

Wongratana T (1983) Diagnoses of 24 new species and proposal of a new name for a species of Indo-Pacific clupeoid fishes. Jpn J Ichthyol 29:385–407

Wongratana T (1987) Two new species of anchovies of the genus Stolephorus (Engraulidae), with a key to species of Engraulis, Encrasicholina, and Stolephorus. Am Mus Novit 2876:1–8

Wongratana T, Munroe TA, Nizinski MS (1999) Order Clupeiformes. Engraulidae. Anchovies. In: Carpenter KE, Niem VH (eds) FAO species identification guide for fishery purposes. The living marine resources of the western central Pacific, vol 3. Batoid fishes, chimaeras and bony fishes Part 1 (Elopidae to Linophrynidae), FAO, Rome, pp 1698–1753
Acknowledgements
We thank R. Arrindel (AMNH), M. McGrouther, A. Hay, and S. Reader (AMS), K.-T. Shao and S.-P. Huang (ASIZP), O. Crimmen and J. Maclaine (BMNH), A. Suzumoto (BPBM), D. Catania (CAS), S. Kimura (FRLM), K. Hartel (MCZ), R. Causse and P. Pruvost (MNHN), H.-C. Ho and K. Koeda (NMMB), G. Shinohara, M. Nakae, and K. Kuriiwa (NSMT), W.-J. Chen and M. Lin (NTUM), K. Miyamoto (OCF), and J. Williams, K. Murphy, S. Raredon, and D. Pitassy (USNM) for opportunities to examine specimens of Stolephorus. We also thank Y. Haraguchi and other volunteers, and students of KAUM for curatorial assistance and G. Hardy (Ngunguru, New Zealand) for reading the manuscript and providing help with English. This study was supported in part by the Sasakawa Scientific Research Grant from the Japan Science Society (28-745); a Grant-in-Aid from the Japan Society for the Promotion of Science for JSPS Fellows (DC2: 29-6652); JSPS KAKENHI Grant Numbers JP19770067, JP26241027, JP24370041, JP23580259, and JP26450265; the JSPS Core-to-Core Program: B Asia-Africa Science Platforms; the "Biological Properties of Biodiversity Hotspots in Japan" project of the National Museum of Nature and Science, Tsukuba, Japan; "Establishment of Research and Education Network on Biodiversity and Its Conservation in the Satsunan Islands" project of Kagoshima University adopted by the Ministry of Education, Culture, Sports, Science and Technology, Japan; and the "Island Research" project by Kagoshima University. Malaysian specimens were collected during the JSPS Asian Core Program, "Establishment of Research and Education Network on Coastal Marine Science in Southeast Asia", supported by the Ministry of Higher Education (Government of Malaysia), University Putra Malaysia, and University Malaysia Terengganu. Vietnamese specimens were collected with the support of the Institute of Marine Environment and Resources (Haiphone) and the Ha Long Bay Management Department (Ha Long), with permission for their use granted by the Biodiversity Conservation Agency, Ministry of Natural Resources and Environment (Hanoi). SL is grateful to Mr Sahat Ratmuangkhwang (Andaman Coastal Research Station for Development, Kasetsart University) and Dr Prachya Musikasinthorn (Faculty of Fisheries, Bangkok, Kasetsart University) for organizing fish survey in Thailand. SL's contribution was supported by research grants MOST103-2119-M- 002-019-MY3 and MOST106-2119-M-002-032 from the Ministry of Science and Technology of Taiwan.
Additional information
Publisher's Note
Springer Nature remains neutral with regard to jurisdictional claims in published maps and institutional affiliations.
This article was registered in the Official Registry of Zoological Nomenclature (ZooBank) as 541514A9-2A8F-483A-B33D-F60E5D8599CB.
This article was published as an Online First article on the online publication date shown on this page. The article should be cited by using the doi number.
About this article
Cite this article
Hata, H., Lavoué, S. & Motomura, H. Taxonomic status of seven nominal species of the anchovy genus Stolephorus described by Delsman (1931), Hardenberg (1933), and Dutt and Babu Rao (1959), with redescriptions of Stolephorus tri (Bleeker 1852) and Stolephorus waitei Jordan and Seale 1926 (Clupeiformes: Engraulidae). Ichthyol Res 67, 7–38 (2020). https://doi.org/10.1007/s10228-019-00697-7
Received:

Revised:

Accepted:

Published:

Issue Date:
Keywords
Morphology

Molecules

Taxonomy

Phylogenetics

Neotype