Abstract
The Indo-West Pacific gobiid genus Taenioides Lacépède is further defined and one of the constituent species of the genus, T. purpurascens (De Vis 1884), is redescribed. Taenioides purpurascens is known only from the southeast coast of Australia and is compared to other species in the genus: T. anguillaris, distributed from India northeastward to China, and Japan, and southward to Australia; T. gracilis, distributed along the east coast of Africa and Madagascar to India, northeastward to Japan and southward to Australia; T. kentalleni, known only from Saudi Arabia and Japan; and T. snyderi, known only from southern Japan. Taenioides purpurascens is unique within the genus in having: the fewest dorsal-fin elements (41‒44 vs. 48‒72); the fewest anal-fin elements (34‒38 vs. 41‒65); the fewest vertebrae (27 vs. 28‒45); and a 2-4-2 arrangement of the barbels on the ventral surface of the head (vs. 2-2-2, 2-3-2, or 2-4-2-2). In morphometric comparisons with these other species, T. purpurascens is shown to have the shortest and deepest body. A key to these species is provided.
This is a preview of subscription content, log in to check access.
Access options
Buy single article
Instant access to the full article PDF.
US$ 39.95
Price includes VAT for USA
Subscribe to journal
Immediate online access to all issues from 2019. Subscription will auto renew annually.
US$ 99
This is the net price. Taxes to be calculated in checkout.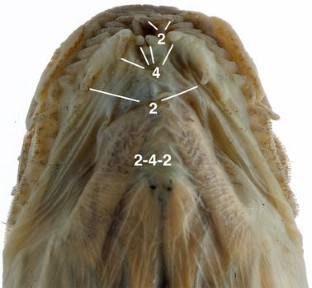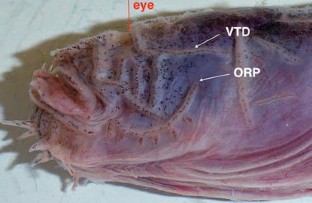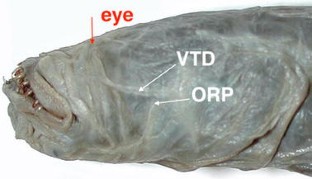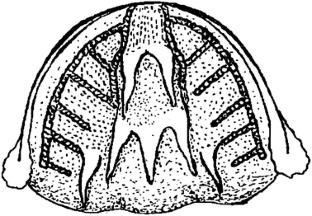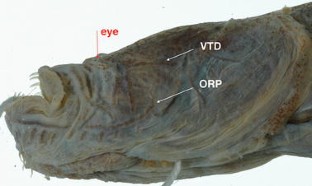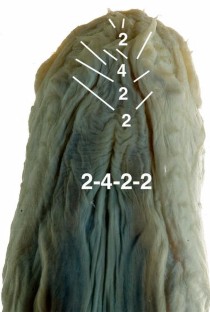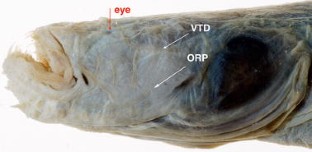 References
Birdsong RS, Murdy EO, Pezold FL (1988) A study of the vertebral column and median fin osteology in gobioid fishes with comments on gobioid relationships. Bull Mar Sci 42:174-214

Bleeker P (1849) Bijdrage tot de kennis der Blennioïden en Gobioïden van der Soenda-Molukschen Archipel, met beschrijving van 42 nieuwe soorten. Verh Bat Gen 22:1‒40

Blyth E (1860) Report on some fishes received chiefly from the Sitang River and its tributary streams, Tenasserim Provinces. J Proc Asiat Soc Bengal 29:138‒174

Chabanaud P (1927) Sur diverses espèces du genre Taenioides Lacep. [Poissons Gobiformes]. Bull Soc Zool de France 52:404‒415

Cuvier G, Valenciennes A (1837) Histoire naturelle des poissons. Tome douzième. Suite du livre quatorzième. Gobioïdes. Livre quinzième. Acanthoptérygiens à pectorales pédiculées 12:1‒507

Day F (1873) On some new or imperfectly known fishes of India and Burma. Proc Zool Soc Lond 1873:107‒112

De Vis CW (1883) Description of new genera and species of Australian fishes. Proc Linn Soc N S W 8:283‒289

De Vis CW (1884) New fishes in the Queensland Museum. Proc Linn Soc N S W 9:685‒698

Fricke R, Eschmeyer WN (2016) A guide to fish collections in the Catalog of Fishes database. Online version, updated 31 Mar 2016. http://researcharchive.calacademy.org/research/ichthyology/catalog/collections.asp. Accessed 16 February 2018

Global Biodiversity Information Facility (2017) GBIF Secretariat: GBIF Backbone Taxonomy. doi:10.15468/39omei. http://www.gbif.org/species/5284517. Accessed 10 December 2017

Hoese DF, Larson HK (2006) Gobiidae. In: Hoese DF, Bray DJ, Paxton JR, Allen GR (eds) Zoological catalogue of Australia. Vol 35, pt 3, fishes. CSIRO Publishing, Collingwood, pp 1612‒1697

Hora SL (1924) Zoological results of a tour in the Far East. Fish of the Talé Sap, Peninsular Siam. Parts I, II. Mem Asiat Soc Bengal 6:461‒501

Hubbs CL, Lagler, KF (1958) Fishes of the Great Lakes region. Bull Cranbrook Inst Sci 26:1‒213

Johnson JW (1999) Annotated checklist of the fishes of Moreton Bay, Queensland, Australia. Mem Qld Mus 43:709‒762

Jordan DS, Hubbs CL (1925) Record of fishes obtained by David Starr Jordan in Japan, 1922. Mem Carnegie Mus 10:93‒346

Kurita T, Yoshino T (2012) Cryptic diversity of the eel goby, genus Taenioides (Gobiidae: Amblyopinae) in Japan. Zool Sci 29:538‒545

Lacepède BGE (1800) Histoire Naturelle des Poissons. Vol 2. Plassan, Paris

Linnaeus C (1758) Systema naturae per regna tria naturae, secundum classes, ordines, genera, species, cum characteribus, differentiis, synonymis, locis. 10th edn, vol 1. Lorentii, Holmiae

McCulloch AR, Ogilby JD (1919) Some Australian fishes of the family Gobiidae. Rec Aust Mus 12:193‒291

Murdy EO (2011) Systematics of Amblyopinae. In: Patzner RA, Van Tassell JL, Kovacic M, Kapoor BG (eds) The biology of gobies. Science Publishers, Enfield, pp 107‒118

Murdy EO, Randall JR (2002) Taenioides kentalleni, a new species of eel goby from Saudi Arabia (Gobiidae: Amblyopinae). Zootaxa 93:1‒6

Roxas HA, Ablan GL (1938) A new taenioid fish from Occidental Negros. Philipp J Sci 66:261‒265

Shibukawa K, Murdy EO (2012) A redescription of the eel goby Trypauchenopsis (Gobiidae: Amblyopinae) with comments on relationships. Copeia 2012:527‒534

Smith JLB (1947) New species and new records of fishes from South Africa. Ann Mag Nat Hist 13:793‒821

Takagi K (1988) Cephalic sensory canal system of the gobioid fishes of Japan: comparative morphology with special reference to phylogenetic significance. J Tokyo Univ Fish 75:499–568
Acknowledgments
I greatly appreciated the hospitality extended to me by Mark McGrouther when I visited AMS in 2004 to examine material used for this and other amblyopine studies. Amanda Hay (AMS) provided images and permission for the use of Figs. 1 and 4. Richard Vari (NMNH, deceased) generously provided space for me to work on this project and facilitated loans of specimens. My special thanks go to Sandra J. Raredon (NMNH) who expertly radiographed specimens used in this study and made digital images of the specimens illustrated herein. Numerous other individuals aided this study in the loan and exchange of specimens, or in other diverse ways; for their contributions, I am grateful to: David Catania (CAS); Mats Eriksson (ZIU); Carl J. Ferraris, Jr., Sven O. Kullander (NRM); Helen K. Larson (MAGNT); Patrice Pruvost (MNHN); and Kris Murphy, Lisa Palmer, Lynne Parenti, and Shirleen Smith (USNM).
Additional information
This article was registered in the Official Register of Zoological Nomenclature (ZooBank) as EA467069-4D45-458E-BD49-189D91DD5FFC.
This article was published as an Online First article on the online publication date shown on this page. The article should be cited by using the doi number.
About this article
Cite this article
Murdy, E.O. A redescription of the gobiid fish Taenioides purpurascens (Gobiidae: Amblyopinae) with comments on, and a key to, species in the genus. Ichthyol Res 65, 454–461 (2018). https://doi.org/10.1007/s10228-018-0635-6
Received:

Revised:

Accepted:

Published:

Issue Date:
Keywords
Taenioides

Amblyopinae

Gobiidae

Taxonomic redescription

Key to species