Abstract
Accessibility and equal opportunities for all in the digital age have become increasingly important over the last decade. In one form or another, the concept of accessibility is being considered to a greater or smaller extent in most projects that develop interactive systems. However, the concept varies among different professions, cultures and interest groups. Design for all, universal access and inclusive design are all different names of approaches that largely focus on increasing the accessibility of the interactive system for the widest possible range of use. But, in what way do all these concepts differ and what is the underlying philosophy in all of these concepts? This paper aims at investigating the various concepts used for accessibility, its methodological and historical development and some philosophical aspects of the concept. It can be concluded that there is little or no consensus regarding the definition and use of the concept, and consequently, there is a risk of bringing less accessibility to the target audience. Particularly in international standardization the lack of consensus is striking. Based on this discussion, the authors argue for a much more thorough definition of the concept and discuss what effects it may have on measurability, conformance with standards and the overall usability for the widest possible range of target users.
Access options
Buy single article
Instant access to the full article PDF.
US$ 39.95
Tax calculation will be finalised during checkout.
Subscribe to journal
Immediate online access to all issues from 2019. Subscription will auto renew annually.
US$ 79
Tax calculation will be finalised during checkout.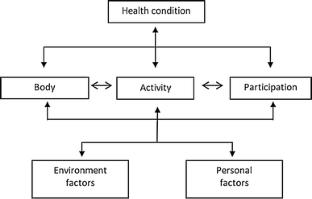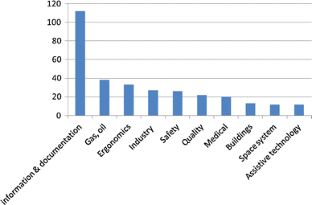 Notes
1.

The term disability is perhaps not the best one to use here. The word seems to suggest that disability is a static quality that certain people possess throughout life in all situations. Such an interpretation does not fully recognize one of the core convictions of this paper, i.e. that all people's abilities change over time and in different contexts. However, since the word disability has been so extensively used and accepted by international organizations, national legislation in a vast number of countries, civic organizations and the industry, the authors have chosen to accept that vocabulary in this article.

2.

This indicates that accessibility is not an area for state intervention only. Instead, accessibility is an area with a broad variety of stakeholders, e.g. the individual with a disability, the designer, the person leading the procurement process and the state regulations. The roles and responsibilities of these different stakeholders are a complex issue that lies outside the scope of this article. However, the authors recognize the importance of this aspect and view it as a potential topic for future work.

3.

In 2006, European Institute for Design and Disability (EIDD) changed its name to Design for All Europe.

4.

5.

The authors have chosen to focus on events from their own cultural heritage, aware of the risk of a western, European bias, however, arguing that similar ideas and a similar historical development can be found in other cultures as well. Aiming for an all-encompassing, global historical perspective would, however, unavoidably be too big a task to grasp within this article; therefore, this particular cultural perspective has been chosen.

6.

ISO is the International Organization for Standardization.

7.

IEC is the International Electrotechnical Commission.

8.

ITU is the United Nations specialized agency for information and communication technologies.
References
1.

Rømen, D., Svanæs, D.: Validating WCAG versions 1.0 and 2.0 through usability testing with disabled users. Univ. Access Inf. Soc. 11(4), 375–385 (2012). doi:10.1007/s10209-011-0259-3

2.

Stevenson, B., McQuivey, J.: The wide range of abilities and its impact on computer technology: study commissioned by Microsoft corporation and conducted by Forrester research, Inc., in 2003 (2004)

3.

Velleman, E., van der Geest, T.: Business case study costs and benefits of implementation of Dutch Webrichtlijnen. Universiteit Twente, Enschede (2011)

4.

Stephanidis, C., Emiliani, P.L.: Connecting to the Information Society: a European perspective. Technol. Disabil. J. 10(1), 21–44 (1999)

5.

Harley, D., Vetere, F., Fitzpatrick, G., Kurniawan, S.: Intergenerational context as an emphasis for design. Univ. Access Inf. Soc. 11(1), 1–5 (2012). doi:10.1007/s10209-011-0228-x

6.

ANSI: ICC A117. 1-American National Standard for Accessible and Usable Buildings and Facilities. International Code Council:09-129 (1998)

7.

Stephanidis, C.: User interfaces for all: new perspectives into human-computer interaction. User Interfaces All Concepts Methods Tools 1, 3–17 (2001)

8.

EIDD: The EIDD Stockholm Declaration 2004. Adopted on 9 May 2004, at the Annual General Meeting of the European Institute for Design and Disability in Stockholm. Design for All Europe (2004)

9.

Hawkes, J.: The fourth pillar of sustainability: culture's essential role in public planning. Common Ground, Champaign (2001)

10.

Socialdepartementet: Från patient till medborgare: En nationell handlingsplan för handikappolitiken. vol Prop. 1999/2000:79. Socialdepartementet, Stockholm (2000)

11.

UN: Convention on the rights of persons with disabilities. http://www.un.org/disabilities/convention/conventionfull.shtml (2006). Accessed 26 April 2014

12.

Mace, R.L., Hardie, G.J., Place, J.P.: Accessible environments: toward universal design. North Carolina State University: The Center for Universal Design. http://www.ncsu.edu/ncsu/design/cud/pubs_p/pud.htm (1996). Accessed 10 March 2013

13.

Connell, B.R., Jones, M., Mace, R., Mueller, J., Mullick, A., Ostroff, E., Sanford, J., Steinfeld, E., Story, M., Vanderheiden, G.: The principles of universal design. North Carolina State University, The Center for Universal Design. http://www.ncsu.edu/project/design-projects/udi/center-for-universal-design/the-principles-of-universal-design/ (1997). Accessed 10 March 2013

14.

BSI TBSI: Design management systems. Managing inclusive design. Guide. vol BS 7000-6:2005 (2005)

15.

Shipley, A.: Creating an inclusive environment. Disability rights commission. http://www.designingaccessiblecommunities.org/policies/CreatingInclusiveEnvironment.pdf (2002). Accessed 26 April 2014

16.

Gregor, P., Newell, A.F., Zajicek, M.: Designing for dynamic diversity: interfaces for older people. In: Proceedings of the fifth international ACM conference on Assistive technologies, 2002. ACM, pp. 151–156

17.

ISO: ISO/IEC Guide 71:2001. Guidelines for standards developers to address the needs of older persons and persons with disabilities (2001)

18.

USA: Americans with Disabilities Act, As Amended. P.L. 110-325. United States of America (2008)

19.

Stephanidis, C., Salvendy, G.: Toward an information society for all: aN international research and development agenda. Int. J. Hum. Comput. Interact. 10(2), 107–134 (1998)

20.

Stephanidis, C., Savidis, A.: Universal access in the information society: methods, tools, and interaction technologies. Univ. Access Inf. Soc. 1(1), 40–55 (2001)

21.

Greenbaum, J., Kyng, M.: Design at work: cooperative design of computer systems. CRC, Boca Raton (1991)

22.

Schuler, D., Namioka, A.: Participatory design: principles and practices. CRC, Boca Raton (1993)

23.

Bødker, S., Ehn, P., Sjögren, D., Sundblad, Y.: Co-operative design—perspectives on 20 years with 'the Scandinavian IT Design Model'. In, 2000. pp. 22–24

24.

Taxén, G., Druin, A., Fast, C., Kjellin, M.: KidStory: a technology design partnership with children. Behav. Inf. Technol. 20(2), 119–125 (2001)

25.

Plato, Dodds E.R.: Plato: Gorgias. Clarendon Press, Alderley (1959)

26.

Griffith, T., Ferrari, G.: Plato: the republic. Cambridge University Press, Cambridge (2000)

27.

Fine, J.V.A.: The ancient Greeks: a critical history. Belknap Press of Harvard University Press, Cambridge (1983)

28.

Liedman, S.E.: Från Platon till kommunismens fall: de politiska idéernas historia. Bonnier, Stockholm (1993)

29.

Coarguo, J.: Havamal: the words of the high one a personal interpretation. AuthorHouse, Bloomington (2005)

30.

USA: United States constitution: bill of rights. USA, Washington (1789)

31.

UN: Universal declaration of human rights. Resolution adopted by the General Assembly. http://www.un.org/en/documents/udhr/ (1948). Accessed 26 April 2014

32.

Welch, P., Palames, C.: A brief history of disability rights legislation in the United States. In: Welch, P. (ed.) Strategies for Teaching Universal Design. Adaptive Environments Center, Boston, MA (1995)

33.

USA: Disability rights legislation and accessibility guidelines and standards in the United States. US Department of Transportation. http://www.fhwa.dot.gov/environment/bicycle_pedestrian/publications/sidewalks/chap1.cfm. Accessed 17 March 2013

34.

Group/W3C TW: World Wide Web Consortium (W3C) Launches International Web Accessibility Initiative. http://www.w3.org/Press/WAI-Launch.html (1997). Accessed 17 March 2013

35.

Stephanidis, C.: User interfaces for all: concepts, methods, and tools. CRC, Boca Raton (2000)

36.

EU EC: M/376, Standardisation Mandate to CEN, CENELEC and ETSI in support of European accessibility requirements for public procurement of products and services in the ICT domain (2005)

37.

UN Convention and Optional Protocol Signatures and Ratifications. http://www.un.org/disabilities/countries.asp?navid=12&pid=166. Accessed 17 March 2013

38.

Handisam: Break the barriers: Guidelines for accessibility. Handisam, Stockholm (2009)

39.

Yoxall, A.: DD CEN/TS 15945: 2011 packaging. Ease of opening. Criteria and test methods for evaluating consumer packaging (2011)

40.

WHO: ICIDH-2: international classification of functioning, disability and health: final draft, Full Version. Classification, Assessment, Surveys and Terminology Team, World Health Organization (2001)

41.

EU EC: Riga Ministerial Declaration on e-Inclusion of 11 June 2006 (2006)

42.

USA: The rehabilitation act as amended by the Workforce Investment Act of 1998 (1998)

43.

Diskrimineringslagen (2008:567) (2008). SFS 2008:567. Sveriges Riksdag, Sweden

44.

Kammarkollegiet IT-procurement: Municipalities and county councils use IT framework contracts. http://www.kammarkollegiet.se/node/747. Accessed 17 March 2013

45.

ISO: IEC/ISO/ITU workshop on accessibility identifies priorities for international standardization. http://www.iso.org/iso/news.htm?refid=Ref1370 (2010). Accessed 10 March 2013

46.

ISO: ISO 26800:2011. Ergonomics: general approach, principles and concepts (2011)

47.

ISO: ISO 9241-11:1998. Ergonomic requirements for office work with visual display terminals (VDTs) (1998)

48.

W3C Why: The case for accessibility. http://www.w3.org/standards/webdesign/accessibility. Accessed 17 March 2013

49.

W3C (2008) Web content accessibility guidelines (WCAG) 2.0: W3C Recommendation 11 December 2008. http://www.w3.org/TR/WCAG/. Accessed 10 March 2013

50.

Freeman, M., Locurto, C.: In Skinner's wake: behaviorism, poststructuralism, and the ironies of intellectual discourse. New Ideas Psychol. 12(1), 39–56 (1994)

51.

Wei, Y.-K.: Corporate image as collective ethos: a poststructuralist approach. Corp. Commun. Int. J. 7(4), 269–276 (2002)

52.

Williams, J.: Understanding poststructuralism. Acumen Publishing, Chesham (2005)

53.

Trifonas, P.: Conceptions of text and textuality: critical perspectives in literary theory from structuralism to poststructuralism. Interchange 24(4), 381–395 (1993)

54.

Bardzell, J.: Interaction criticism and aesthetics. Paper presented at the Proceedings of the 27th international conference on Human factors in computing systems, Boston, MA, USA (2009)

55.

Bardzell, J., Bardzell, S.: Interaction criticism: a proposal and framework for a new discipline of hci. Paper presented at the CHI '08 extended abstracts on Human factors in computing systems, Florence, Italy (2008)

56.

Foucault, M. Diskursens ordning: Installationsföreläsning vid Collège de France den 2 December 1970. B. Östlings bokförl. Symposion (1993)

57.

Foucault, M.: Diskursernas kamp: Texter i urval av Thomas Götselius & Ulf Olsson (1971)

58.

Foucault, M., Bjurström, C.G.: Övervakning och straff: fängelsets födelse. Arkiv, Lund (1987)

59.

Derrida, J. Of grammatology. Corrected edition edn. Johns Hopkins University Press, Baltimore: Md (1997)

60.

Åhman, H.: Social sustainability—society at the intersection of development and maintenance. Local Environ. 18(10), 1153–1166 (2013)

61.

Derrida, J.: Dissemination. Continuum, London (2004)

62.

Bradley, A.: Derrida's of grammatology: an Edinburgh philosophical guide. Edinburgh University Press, Edinburgh (2008)

63.

Allers, U.S.: Rousseau's second discourse. Rev. Polit. 20(1), 91–120 (1958)

64.

Derrida, J.: Speech and phenomena: and other essays on Husserl's theory of signs. Northwestern University studies in phenomenology & existential philosophy. Northwestern University Press, Evanston (1973)

65.

Derrida, J.: Margins of philosophy. The University of Chicago Press, Chicago (1984)

66.

Derrida, J.: Positions. Contiuum, London (2008)

67.

Arenilla, M.: Concepts in democratic theory. In: French, S., Ríos, D. (eds.) e-Democracy: A Group Decision and Negotiation Perspective, pp. 15–30. Springer, Dordrecht (2010)

68.

Dahl, R.A.: Pluralism revisited. Comp. Polit. 10(2), 191–203 (1978)

69.

CEN/CENELEC: CEN/BT WG 185 project team report: conformity assessment systems and schemes for accessibility requirements (2008)

70.

ISO: ISO 9241-210:2010. Ergonomics of human-system interaction. Part 210: human-centred design for interactive systems (2010)

71.

ISO: ISO/IEC 25062:2006. Software engineering: software product Quality Requirements and Evaluation (SQuaRE). Common Industry Format (CIF) for usability test reports (2006)

72.

ISO: ISO 9241-171:2008. Ergonomics of human-system interaction. Part 171: guidance on software accessibility (2008)
Additional information
Hans Persson passed away before the final publication of this paper. For questions and comments, please refer to Jan Gulliksen.
About this article
Cite this article
Persson, H., Åhman, H., Yngling, A.A. et al. Universal design, inclusive design, accessible design, design for all: different concepts—one goal? On the concept of accessibility—historical, methodological and philosophical aspects. Univ Access Inf Soc 14, 505–526 (2015). https://doi.org/10.1007/s10209-014-0358-z
Keywords
Accessibility

Usability

Disability

Design for all

Universal access

Inclusive design