Abstract
Mediterranean temporary ponds in Greece have been neglected, and only recently has attention been drawn to their protection and conservation. In this study, the macroinvertebrate fauna of the Mediterranean temporary ponds of western Crete was examined for the first time. In particular, the seasonal and spatial patterns of macroinvertebrate communities were assessed along with the spatio-temporal variation of their environmental conditions and hydroperiod variation. Benthic fauna and abiotic (physicochemical, hydroperiod) data were monitored for 3 years (2006–2008). A total of 63 macroinvertebrate taxa belonging to 33 families were recorded, with Plea minutissima, Berosus affinis, Pericoma sp., Culex sp., Chironomidae and Cyprididae being the most abundant. Nutrient pollution was significant in the ponds situated near agricultural areas and could thus explain the poor species richness. NMDS showed a clear spatial and temporal distinction between lowland and upland sites. Heteroptera species were exclusively encountered in spring, while Coleoptera larvae and adults were present in all seasons, with adults being more abundant during winter. Ordination analysis revealed significant seasonal and inter-annual differences in macroinvertebrate assemblage structure, as confirmed by ANOSIM (R = 0.965, p = 0.001). Species richness was relatively lower compared to temporary ponds from other regions because of their isolated character, unpredictable hydroperiod and degraded water quality. This study highlights that these fragile ecosystems sustain a unique invertebrate fauna able to endure pond drying by several survival traits and therefore their conservation and protection is necessary.
Access options
Buy single article
Instant access to the full article PDF.
US$ 39.95
Tax calculation will be finalised during checkout.
Subscribe to journal
Immediate online access to all issues from 2019. Subscription will auto renew annually.
US$ 79
Tax calculation will be finalised during checkout.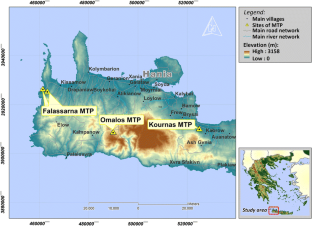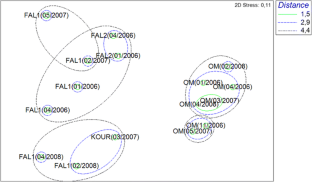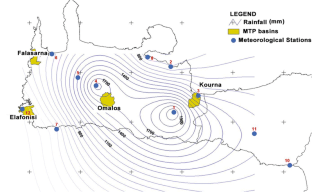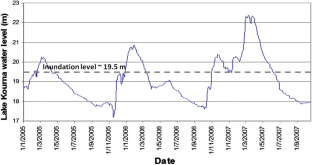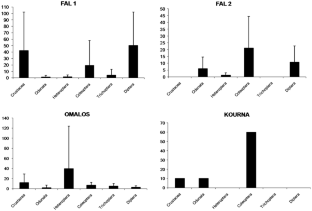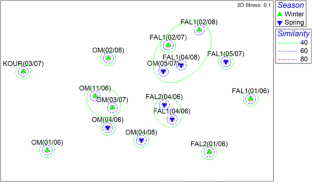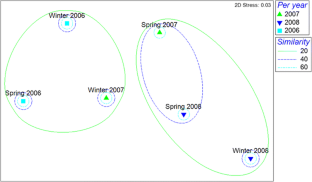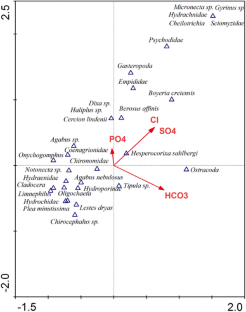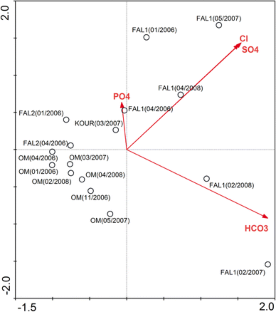 References
Angélibert S, Marty P, Céréghino R, Giani N (2004) Seasonal variations in the physical and chemical characteristics of ponds: implications for biodiversity conservation. Aquat Conserv Mar Freshw Ecosyst 14:439–456

Balla SA, Davis JA (1995) Seasonal variation in the macroinvertebrate fauna of wetlands of differing water regime and nutrient status on the Swan Coastal Plain. Western Australia. Hydrobiologia 299:147–161

Battle J, Golladay SW (2001) Water quality and macroinvertebrate assemblages in three types of seasonally inundated limesink wetlands in southwest Georgia. J Fresh Ecol 16:189–207

Bazzanti M, Della Bella V, Seminara M (2003) Factors affecting macroinvertebrate communities in astatic ponds in central Italy. J Fresh Ecol 18:537–548

Bazzanti M, Della Bella V, Grezzi F (2009) Functional characteristics of macroinvertebrate communities in Mediterranean ponds (Central Italy): influence of water permanence and mesohabitat type. Ann Limnol Int J Lim 45:29–39

Beja P, Alcazar R (2003) Conservation of mediterranean temporary ponds under agricultural intensification: an evaluation using amphibians. Biol Conserv 114:317–326

Blaustein L, Schwartz SS (2001) Why study ecology in temporary pools? J Zool 47:303–312

Brendonck L, Michels E, De Meester L, Riddoch B (2002) Temporary pools are not enemy free. Hydrobiologia 486:147–159

Briers RA, Biggs J (2003) Indicator taxa for the conservation of pond invertebrate diversity. Aquat Conserv Mar Freshwat Ecosyst 13:323–330

Brooks RT (2000) Annual and seasonal variation and the effect of hydroperiod on benthic macroinvertebrates of seasonal forest (''vernal'') ponds in central Massachusetts, USA. Wetlands 20(4):707–715

Céréghino R, Biggs J, Oertli B, Declerck S (2008) The ecology of European ponds: defining the characteristics of a neglected freshwater habitat. Hydrobiologia 597:1–6

Chapman MG, Underwood AJ (1999) Ecological patterns in multivariate assemblages: information and interpretation of negative values in anosim tests. Mar Ecol Prog Ser 180:257–265

Clarke KR, Warwick RM (1994) Changes in marine communities. An approach to statistical analysis and interpretation, Natural Environmental Research Council, UK

Collinson NH, Biggs J, Corfield A, Hodson MJ, Walker D, Whitfield M, Williams PJ (1995) Temporary and permanent ponds: an assessment of the effects of drying out on the conservation value of aquatic macroinvertebrate communities. Biol Conserv 74:125–133

Corbet PS (1999) Dragonflies behaviour and ecology of Odonata. Harley Books, Colchester

De Meester L, Declerck S, Stoks R, Louette G, van De Meutter F, De Bie T, Michels E, Brendonck L (2005) Ponds and pools as model systems in conservation biology, ecology and evolutionary biology. Aquat Conserv Mar Freshwat Ecosyst 15:715–725

Della Bella V, Bazzanti M, Chiarotti F (2005) Macroinvertebrate diversity and conservation status of mediterranean ponds in Italy: water permanence and mesohabitat influence. Aquat Conserv Mar Freshwat Ecosyst 15:583–600

Dimitriou E, Karaouzas I, Skoulikidis N, Zacharias I (2006) Assessing the environmental status of mediterranean temporary ponds of Greece. Ann Limnol Int J Lim 42:33–41

Dimitriou E, Moussoulis E, Stamati F, Nikolaidis N (2009) Modelling hydrological characteristics of Mediterranean Temporary Ponds and potential impacts from climate Change. Hydrobiologia 634:195–208

E.P.C.N (2007) Developing the Pond Manifesto. Ann Limnol Int J Lim 43:221–232

Florencio M, Serrano L, Gómez-Rodríguez C, Millán A, Díaz-Paniagua C (2009) Inter and intra-annual variations of macroinvertebrate assemblages are related to the hydroperiod in Mediterranean temporary ponds. Hydrobiologia 634:167–183

Ghosn D, Vogiatzakis IN, Kazakis G, Dimitriou E, Moussoulis E, Maliaka V, Zacharias I (2010) Ecological changes in the highest temporary pond of western Crete (Greece): past, present and future. Hydrobiologia 648:3–18

Grillas P, Gauthier P, Yavercovski N, Perennou C (2004) Mediterranean Temporary Pools vol 1: issues relating to conservation, functioning and management. Station biologique de la Tour du Valat

Hornung JP, Foote AL (2006) Aquatic invertebrate responses to fish presence and vegetation complexity in western boreal wetlands with implications for waterbird productivity. Wetlands 26:1–12

Jakob C, Poizat G, Veith M, Seitz A, Crivelli AJ (2003) Breeding phenology and larval distribution of amphibians in a Mediterranean pond network with unpredictable hydrology. Hydrobiologia 499:51–61

Johansson F, Suhling F (2004) Behaviour and growth of dragonfly larvae along a permanent to temporary water habitat gradient. Ecol Entomol 29:196–202

King JL (1996) Loss of diversity as a consequence of habitat destruction in California vernal pools In: Witham CW, Bauder ET, Belk D, Ferren Jr WR, Ornduff R, (eds). ecology, conservation, and management of vernal pool ecosystems proceedings from a 1996 Conference. 19–21 June 1996 California Native Plant Society. Sacramento (CA), pp 119–123

Leps J, Smilauer P (2003) Multivariate analysis of ecological data using CANOCO. Cambridge University Press, Cambridge

March F, Bass D (1995) Application of island biogeography theory to temporary pools. J Fresh Ecol 10:83–85

Nicolet P, Ruggiero A, Biggs J (2007) Second European pond workshop: conservation of pond biodiversity in a changing European landscape. Ann Limnol Int J Lim 43:77–80

Oertli B, Joye DA, Castella E, Juge R, Cambin D, Lachavanne JB (2002) Does size matter? The relationship between pond area and biodiversity. Biol Conserv 104:59–70

Pearman PB (1995) Effects of pond size and consequent predator density on two species of tadpoles. Oecologia 102:1–8

Rhazi M, Grillas P, Charpentier A, Médail F (2004) Experimental management of Mediterranean temporary pools for conservation of the rare quillwort "Isoetes setacea". Biol Conserv 118:675–684

Roth AH, Jackson JF (1987) The Effect of Pool Size on Recruitment of Predatory Insects and on Mortality in a Larval Anuran. Herpetologica 43:224–232

Schneider DW (1999) Invertebrates in freshwater wetlands of North America influence of hydroperiod on invertebrate community structure. Wiley, New York (USA), pp 299–318

Schneider DW, Frost TM (1996) Habitat duration and community structure in temporary ponds. J N Am Benthol Soc. 15:64–86

Smith GR, Vaala DA, Dingfelder HA (2003) Distribution and abundance of macroinvertebrates within two temporary ponds. Hydrobiologia 497:161–167

Stamati F, Nikolaidis N (2006) Hydrology and geochemistry of the Mediterranean temporary ponds of western crete. Actions for the conservation of the mediterranean temporary ponds in crete. Crete : Technical University of Crete, Laboratory of Hydrogeochemical Engineering and Remediation of Soils (Greece)

Suhling F, Schenk K, Padeffke T, Martens A (2004) A field study of larval development in a dragonfly assemblage in African desert ponds (Odonata). Hydrobiologia 528:75–85

ter Braak CJF, Prentice C (1988) A theory of gradient analysis. Adv Ecol Res 18:271–317

Trigal CF, Garcia-Criado F, Alaez CF (2007) Macroinvertebrate communities of Mediterranean ponds (North Iberian Plateau): importance of natural and human-induced variability. Freshwater Biol 52:2042–2055

Waterkeyn A, Grillas P, Vanschoenwinkel B, Brendonck L (2008) Invertebrate community patterns in Mediterranean temporary wetlands along hydroperiod and salinity gradients. Freshwater Biol 53:1808–1822

Wilcox C (2001) Habitat size and isolation affect colonization of seasonal wetlands by predatory aquatic insects. Israel J Zool 47:459–475

Williams DD (1997) Temporary ponds and their invertebrate communities. Aquat Conserv Mar Freshwat Ecosyst 7:105–117

Williams P, Whitfield M, Biggs J, Bray S, Fox G, Nicolet P, Sear D (2004) Comparative biodiversity of rivers, streams, ditches and ponds in an agricultural landscape in Southern England. Biol Conserv 115:329–341

Zacharias I, Dimitrou E, Dekker A, Dorsman E (2007) Overview of temporary ponds in the Mediterranean region: threats, management and conservation issues. J Environ Biol 28:1–9

Zacharias I, Parasidoy A, Bergmeier E, Kehayias G, Dimitriou E, Dimopoulos P (2008) A "DPSIR" model for Mediterranean temporary ponds: European, national and local scale comparisons. Ann Limnol Int J Lim. 44:253–266

Zimmer KD, Hanson MA, Butler MG, Duffy WG (2001) Size distribution of aquatic invertebrates in two prairie wetlands, with and without fish, with implications for community production. Freshwater Biol. 46:1373–1386
Acknowledgments
This study was funded by the LIFE-Nature project entitled: "Actions for the conservation of Mediterranean Temporary Ponds in Crete". The authors wish to thank the two anonymous reviewers for their valuable comments towards the improving this manuscript.
Additional information
Handling Editor: Hideyuki Doi.
About this article
Cite this article
Karaouzas, I., Dimitriou, E., Lampou, A. et al. Seasonal and spatial patterns of macroinvertebrate assemblages and environmental conditions in Mediterranean temporary ponds in Greece. Limnology 16, 41–53 (2015). https://doi.org/10.1007/s10201-014-0437-0
Received:

Accepted:

Published:

Issue Date:
Keywords
Mediterranean temporary ponds

Macroinvertebrates

Assemblages

Conservation

Greece