Abstract
We aim to study among European older adults (after age 50) if partner's mental health influences the individual's well-being. A sample of married or with registered partnership couples that live together, from the latest wave of the Survey of Health, Ageing and Retirement in Europe (SHARE) is considered. More specifically, we use logistic regressions to determine the impact that partner's mental health has on an individual well-being. Besides, personal health and socio-demographic characteristics are also analysed. Differences by gender have been also considered. We shed new light on the factors determining well-being. The empirical findings show that there are important spillover effects from individual's mental health to the well-being of their partners within households (OR = 1.51; 95% C.I 1.43, 1.59). Our results show utility and empathy between couples, regardless of being a man or a woman. Further, once controlled by the individual traditional factors (age, education or labour status), the interdependence of the closest environment is shown. These findings play a very important role in explaining the public policies that consider the social perspective of well-being in general, as well as mental health policies in particular.
This is a preview of subscription content, log in to check access.
Access options
Buy single article
Instant access to the full article PDF.
US$ 39.95
Price includes VAT for USA
Subscribe to journal
Immediate online access to all issues from 2019. Subscription will auto renew annually.
US$ 99
This is the net price. Taxes to be calculated in checkout.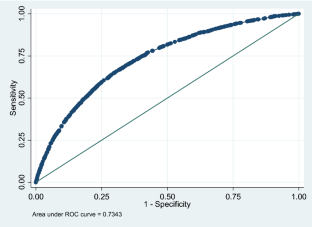 Notes
1.

Two main items could be discussed. Firstly, individual´s utility is conditioned by the happiness and well-being of his/her peer. Secondly, poor mental health of the partner could imply less free time and more caregiving responsibilities for the other partner.

2.

Depression is the third leading contributor to the global disease burden [4].

3.

4.

Therefore, we consider European countries.

5.

Several research studies in both epidemiological and health economics literature have indicated that family background along with present socio-demographic characteristics are relevant factors of health status in adulthood [9]. Here we would focus on current familiar effects on individual outcomes.

6.

Although SHARE database is based on six waves, cross-sectional analyses are performed in this study. We maintain a higher number of observations and so, a representative sample to be split. Also we analyse our results by gender.

7.

We have considered the age 50 + as it is the starting point the SHARE survey. Nevertheless, four age intervals are contemplated in our estimates through dummies (50–59 years, 60–69 years, 70–79 years and ≥ 80 years).

8.

This study does not face the questions related with people's preference for independent living in the framework of the studies examining the subjective well-being effect of different housing alternatives for old age population. That is, questions regarding institutionalization aversion are not required here [13].

9.

At first Non-cluster analysis or disaggregation by area or Welfare Regimen is considered. We hypothesized that the expected positive association between partner's mental health and QoL is independent of the country of origin. The explanation is based on the different channels through which a family member status could affect his/her relatives. However, estimates also consider geographical information (mainly due to traditional family roots in Mediterranean countries).

10.

QoL is a commonly measure used for analysing well-being. This variable is collected through CASP-12 in the SHARE survey. The index (based on four subscales on control, autonomy, pleasure and self-realization) ranges between 12 and 48 being understood as: low QoL, < 35; moderate, 35–37; high, 37–39; and very high, ≥ 39.

11.

For all variables of control, dummy variables are also considered.

12.

Because multicollinearity problems could bias our estimates, other health variables (in spite of being available in the SHARE survey, such as chronic illnesses) are excluded in our final model.

13.

Current marital status (married or with a registered partner) is not considered as variable of control.

14.

It should be noticed that we considered employed (and non-employed), being the percentages similar (by gender) in both categories in the sample analysed.

15.

For each variable the likelihood is compared to the reference group.

16.

Gender differences in depressive symptoms have been well documented, reporting the women (generally) a higher number of these systems than men. However, when looking at the elderly as our study sample, Acciai and Hardy [26] found that there is no single 'gender gap' in depression.

17.

In this regard, in Hoppmann and Gerstorf [27] different conclusions on spousal interrelations in old age in cognition, well-being, and health were reviewed.
References
1.

De Meijer, C., Wouterse, B., Polder, J., Koopmanschap, M.: The effect of population aging on health expenditure growth: a critical review. Eur. J. Ageing 10(4), 353–361 (2013)

2.

Muir, T.: Measuring social protection for long-term care. OECD Health Working Papers, No. 93. OECD Publishing, Paris (2017). https://doi.org/10.1787/a411500a-en

3.

Rodrigues, R., Ilinca, S., Schmidt, A.E.: Income-rich and wealth-poor? The impact of measures of socio-economic status in the analysis of the distribution of long-term care use among older people. Health Econ. 27(3), 637–646 (2018)

4.

Collins, P.Y., Patel, V., Joestl, S.S., et al.: Grand challenges in global mental health. Nature 475(7354), 27–30 (2011)

5.

Brown, H., Hole, A.R., Roberts, J.: Going the same 'weigh': spousal correlations in obesity in the United Kingdom. Appl. Econ. 46(2), 153–166 (2014)

6.

Wilson, S.E.: The health capital of families: an investigation of the inter-spousal correlation in health status. Soc. Sci. Med. 55(7), 1157–1172 (2002)

7.

Cantarero-Prieto, D., Pascual-Sáez, M., Blázquez-Fernández, C.: What is happening with quality of life among the oldest people in Southern European countries? An empirical approach based on the SHARE data. Soc. Indic. Res. 140(3), 1195–1209 (2018)

8.

Vo, N.X., Vo, T.Q., Watanapongvanich, S., Witvorapong, N.: Measurement and determinants of quality of life of older adults in Ho Chi Minh City, Vietnam. Soc. Indic. Res. 142(3), 1–19 (2018)

9.

Tubeuf, S., Jusot, F.: Social health inequalities among older Europeans: the contribution of social and family background. Eur. J. Health. Econ. 12(1), 61–77 (2011)

10.

Börsch-Supan, A.M., Brandt, C.: Hunkler data, resource profile: the survey of health, ageing and retirement in europe (SHARE). Int. J. Epidemiol. 42(4), 992–1001 (2013)

11.

Börsch-Supan, A., S. Gruber, C. Hunkler, S. et al. easySHARE. Release version: 6.1.1. SHARE-ERIC. Dataset (2018) https://doi.org/10.6103/share.easy.611

12.

Gruber, S., Hunkler, C., Stuck, S.: Generating easyshare guidelines, structure, content and programming. Share Working Paper Series 17-2014, Munich (2014)

13.

Costa-Font, J.: "Institutionalization aversion" and the willingness to pay for home health care. J. Hous. Econ. 38, 62–69 (2017)

14.

Niedzwiedz, C.L., Katikireddi, S.V., Pell, J.P., Mitchell, R.: Socioeconomic inequalities in the quality of life of older Europeans in different welfare regimes. Eur. J. Public Health 24(3), 364–370 (2014)

15.

Steptoe, A., Deaton, A., Stone, A.A.: Subjective wellbeing, health, and ageing. Lancet 385(9968), 640–648 (2015)

16.

Ng, S.T., Tey, N.P., Asadullah, M.N.: What matters for life satisfaction among the oldest-old? Evidence from China. PloS One 12(2), e0171799 (2017)

17.

Jones, A.M., Rice, N., Bago d'Uva, T., Balia, S.: Applied health economics, 2nd edn. Taylor and Francis, London (2013)

18.

Hosmer, D., Lemeshow, S.: Applied logistic regression, 2nd edn. Wiley series in probability and statistics. Wiley, New York (2000)

19.

Read, S., Grundy, E.: Mental health among older married couples: the role of gender and family life. Soc. Psychiatry Psychiatr. Epidem. 46(4), 331–341 (2011)

20.

Angelini, V., Cavapozzi, D., Corazzini, L., Paccagnella, O.: Age, health and life satisfaction among older Europeans. Soc. Indic. Res. 105(2), 293–308 (2012)

21.

Stolz, E.: Cross-national variation in quality of life of care-dependent elders in Europe: a two-step approach combining multilevel regression and fuzzy-set QCA. Int. J. Sociol. 45(4), 286–308 (2015)

22.

Bourassa, K.J., Knowles, L.M., Sbarra, D.A., O'Connor, M.F.: Absent but not gone: interdependence in couples' quality of life persists after a partner's death. Psychol. Sci. 27(2), 270–281 (2016)

23.

Mendolia, S., McNamee, P., Yerokhin, O.: The transmission of mental health within households: does one partner's mental health influence the other partner's life satisfaction? IZA Discussion Paper Series, No. 11431 (2018). http://ftp.iza.org/dp11431.pdf

24.

Acri, M., Hooley, C.D., Richardson, N., Moaba, L.B.: Peer models in mental health for caregivers and families. Community Ment. Health J. 53(2), 241–249 (2017)

25.

Pinquart, M.: Parenting stress in caregivers of children with chronic physical condition—a meta-analysis. Stress Med. 34(2), 197–207 (2018)

26.

Acciai, F., Hardy, M.: Depression in later life: a closer look at the gender gap. Soc. Sci. Res. 68, 163–175 (2017)

27.

Hoppmann, C., Gerstorf, D.: Spousal interrelations in old age–a mini-review. Gerontology 55(4), 449–459 (2009)

28.

Pascual, M., Cantarero, D., Lanza, P.: Health polarization and inequalities across Europe: an empirical approach. Eur. J. Health. Econ. 19(8), 1039–1051 (2018)
Acknowledgements
This paper uses data from SHARE Waves 1, 2, 3 (SHARELIFE), 4, 5 and 6 (DOIs: https://doi.org/10.6103/share.w1.611, https://doi.org/10.6103/share.w2.611, https://doi.org/10.6103/share.w3.611, https://doi.org/10.6103/share.w4.611, https://doi.org/10.6103/share.w5.611, https://doi.org/10.6103/share.w6.611), see Börsch-Supan et al. (2013) for methodological details. (1).
The SHARE data collection has been primarily funded by the European Commission through FP5 (QLK6-CT-2001-00360), FP6 (SHARE-I3: RII-CT-2006-062193, COMPARE: CIT5-CT-2005-028857, SHARELIFE: CIT4-CT-2006-028812) and FP7 (SHARE-PREP: N°211909, SHARE-LEAP: N°227822, SHARE M4: N°261982). Additional funding from the German Ministry of Education and Research, the Max Planck Society for the Advancement of Science, the U.S. National Institute on Aging (U01_AG09740-13S2, P01_AG005842, P01_AG08291, P30_AG12815, R21_AG025169, Y1-AG-4553-01, IAG_BSR06-11, OGHA_04-064, HHSN271201300071C) and from various national funding sources is gratefully acknowledged (see www.share-project.org).
This paper uses data from the generated easySHARE data set (https://doi.org/10.6103/share.easy.611), see Gruber et al. (2014) for methodological details. The easySHARE release 6.1.1 is based on SHARE Waves 1, 2, 3 (SHARELIFE), 4, 5 and 6 (DOIs: https://doi.org/10.6103/share.w1.611, https://doi.org/10.6103/share.w2.611, https://doi.org/10.6103/share.w3.611, https://doi.org/10.6103/share.w4.611, https://doi.org/10.6103/share.w5.611, https://doi.org/10.6103/share.w6.611).
Ethics declarations
Conflict of interest
The authors declare that they have no conflict of interest.
Ethical approval
Ethics approval is not required for this paper, since we did not collect data with personal information. The paper is the result of a research carried on independently by the authors. No plagiarism and no conflict of interest can be addressed to this research.
Data availability
All data can be obtained by contacting the corresponding author.
Additional information
Publisher's Note
Springer Nature remains neutral with regard to jurisdictional claims in published maps and institutional affiliations.
About this article
Cite this article
Pascual-Sáez, M., Cantarero-Prieto, D. & Blázquez-Fernández, C. Partner's depression and quality of life among older Europeans. Eur J Health Econ 20, 1093–1101 (2019). https://doi.org/10.1007/s10198-019-01081-y
Received:

Accepted:

Published:

Issue Date:
Keywords
Quality of life

Oldest people

Partner's health

SHARE

Logistic regressions
JEL classification