Abstract
In the wild, piranhas are thought to feed in groups. Previous studies on piranhas in aquariums have variously observed either social attraction or aggressive dominance. The Rio São Francisco piranha (Pygocentrus piraya) is the largest species of piranha. It is rare in aquarium collections and its social and feeding behaviors have never been studied. To better understand behavior in this species, we observed a group of individuals housed in a zoo. We did not observe social attraction or grouping behavior. Individuals generally remained inactive except during aggressive interactions, or to consume food when available. They were organized in a weakly linear dominance hierachy. Dominant individuals performed more aggressive bouts and fewer retreats than subordinate individuals. We also found differences among individuals in the number of pieces consumed and in contesting other individuals for food. Social behavior in animals is known to vary plastically according to available space and number of competitors, and these factors might have influenced behavior in the current study. This study highlights the value of zoos for studying species that would otherwise be inaccessible, and it provides fundamental information that can later be used to enhance welfare of piranhas in aquariums.
This is a preview of subscription content,
to check access.
Access this article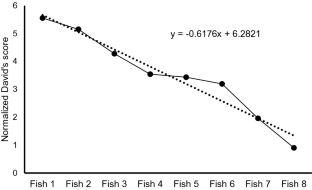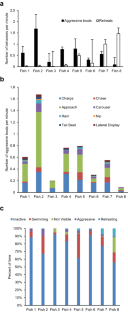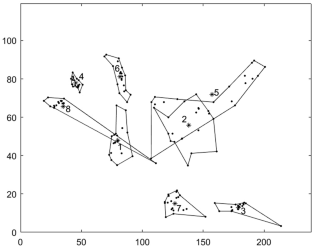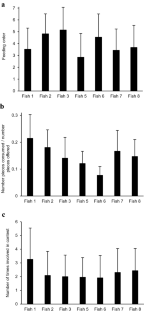 Similar content being viewed by others
References
Altmann J (1974) Observational study of behavior: sampling methods. Behav 49:227–267

Anderson EJ, Weladji RB, Paré P (2016) Changes in the dominance hierarchy of captive female Japanese macaques as a consequence of merging two previously established groups. Zoo Biol 35:505–512

Barlow GW (1976) The Midas cichlid in Nicaragua. In: Thorson TB (ed) Investigations of the ichthyofauna of Nicaraguan lakes. School of Life Sciences, University of Nebraska, Lincoln, Nebraska, pp 333–358

Bellamy D (1968) Metabolism of the red piranha (Rooseveltiella nattereri) in relation to feeding behavior. Comp Biochem Phys 25:343–347

Benjamini Y, Hochberg Y (1995) Controlling the false discovery rate: a practical and powerful approach to multiple testing. J Roy Stat Soc B 57:289–300

Binding S, Farmer H, Krusin L, Cronin K (2020) Status of animal welfare research in zoos and aquariums: where are we, where to next? J Zoo Aquar Res 8:166–174

Blowers TE, Waterman JM, Kuhar CW, Bettinger TL (2010) Social behaviors within a group of captive female Hippopotamus amphibius. J Ethol 28:287–294

Bronstein PM (1981) Social reinforcement in Betta splendens: a reconsideration. J Compar Physiol Psych 95:943–950

Bronstein PM (1983) Agonistic sequences and the assessment of opponents in male Betta splendens. Amer J Psychol 96:163–177

Buchanan TM (1971) The reproductive ecology of the Rio Grande cichlid, Cichlasoma cyanoguttatum (Baird and Girard). Unpublished Doctoral Dissertation. University of Texas, Austin

Cañon Jones HA, Hansen LA, Noble C, Damsgård B, Broom DM, Pearce GP (2010) Social network analysis of behavioural interactions influencing fin damage development in Atlantic salmon (Salmo salar) during feed-restriction. Appl Anim Behav Sci 127:139–151

Dawkins MS (1998) Evolution and animal welfare. Quart Rev Biol 73:305–328

De Vries H, Stevens JM, Vervaecke H (2006) Measuring and testing the steepness of dominance hierarchies. Anim Behav 71:585–592

Duponchelle F, Lino F, Hubert N, Panfili J, Renno JF, Baras E, Torrico JP, Dugué R, Nunez J (2007) Environment-related life-history trait variations of the red-bellied piranha Pygocentrus nattereri in two river basins of the Bolivian Amazon. J Fish Biol 71:1113–1134

Ellis T, North B, Scott AP, Bromage NR, Porter M, Gadd D (2002) The relationships between stocking density and welfare in farmed rainbow trout. J Fish Biol 6:493–531

Fink W (1993) Revision of the piranha genus Pygocentrus (Teleostei, Characiformes). Copeia 1993:665–687

Fricke R, Eschmeyer WN, van der Laan R (eds) (2020) Eschmeyer's catalog of fishes: genera, species, references. Electronic version (http://researcharchive.calacademy.org/research/ichthyology/catalog/fishcatmain.asp). Accessed 19 Jan 2020

Goulding M (1980) The fishes and the forest: explorations in Amazonian natural history. University of California Press, Berkley and Los Angeles

Grand TC, Grant JWA (1994) Spatial predictability of food influences its monopolization and defense by juvenile convict cichlids. Anim Behav 47:91–100

Grant JWA (1993) Whether or not to defend? The influence of resource distribution. Marine Behav Physiol 22:137–153

Herberholz J, McCurdy C, Edwards DH (2007) Direct benefits of social dominance in juvenile crayfish. Biolog Bull 213:21–27

Khan MMR, Hasan M, Siddik MAB, Hossain I, Sarder RI (2010) Investigation into carnivorous feeding nature of piranha (Pygocentrus nattereri) under laboratory conditions in Bangladesh. Progress Agricult 21:151–158

Krause J, Ruxton GD (2002) Living in groups. Oxford, Oxford

Landau HG (1951) On dominance relations and the structure of animal societies: I. Effect of inherent characteristics. Bull Math Biophys 13:1–19

Lorenz K (1963) On aggression. Harcourt, Brace & World Inc, New York, USA

Magurran A, Queiroz H (2003) Partner choice in piranha shoals. Behav 140:289–299

Maher CR, Lott DF (2000) A review of ecological determinants of territoriality within vertebrate species. Amer Mid Natur 143:1–29

Markl H (1972) Aggression und beuteverhalten bewe piranhas (Serrasalminae, Characidae). Ethol 30:190–216

Martin P, Bateson P (2007) Measuring behavior: an introductory guide, 3rd edn. Cambridge, Cambridge

McDonald JH (2014) Handbook of biological statistics, 3rd edn. Sparky House, Baltimore, Maryland, pp 59–67

Okuno R (1963) Observations and discussions on the social behaviors of marine fishes. Seto Mar Biol Lab 10:282–335

Oldfield RG (2007) Behavioral interaction, body size, and sex determination in the Midas cichlid Amphilophus citrinellus. J Fish Internat 2:242–249

Oldfield RG (2011) Aggression and welfare in a common aquarium fish, the Midas cichlid. J Appl Anim Welf Sci 14:340–360

Oldfield RG, Bonano P (2022) Psychological and social well-being of bony fishes in zoos and aquariums. Zoo Biol. https://doi.org/10.1002/zoo.21729

Oldfield RG, Hofmann HA (2011) Neuropeptide regulation of social behavior in a monogamous cichlid fish. Physiol Behav 102:296–303

Oliveira RF, Almada VC (1996) Dominance hierarchies and social structure in captive groups of the Mozambique tilapia Oreochromis mossambicus (Teleostei Cichlidae). Ethol Ecol Evol 8:39–55

Pauly D (1994) Quantitative analysis of published data on the growth, metabolism, food consumption, and related features of the red-bellied piranha, Serrasalmus nattereri (Characidae). Envir Biol Fish 41:423–437

Perrone R, Pedraja F, Valiño G, Tassino B, Silva A (2019) Non-breeding territoriality and the effect of territory size on aggression in the weakly electric fish, Gymnotus omarorum. Acta Ethol 22:79–89. https://doi.org/10.1007/s10211-019-00309-7

Queiroz H, Magurran AE (2005) Safety in numbers? Shoaling behaviour of the Amazonian red-bellied piranha. Biol Lett 1:155–157

Roosevelt T (1914) Through the Brazilian wilderness. Scribner's Sons, New York

Sá-Oliveira JC, Ferrari SF, Gentil Vasconcelos HC, Araujo AS, Costa Campos CE, Gellis Mattos-Dias CA, Fecury AA, Oliveira E, Mendes-Junior RNG, Isaac VJ (2017) Resource partitioning between two piranhas (Serrasalmus gibbus and Serrasalmus rhombeus) in an Amazonian reservoir. Sci World J 2017:1–9

Sazima I, Machado F (1990) Underwater observations of piranhas in western Brazil. Envir Biol Fish 28:17–31

Smith C (2011) Good fences make good neighbors: the role of landmarks in territory partitioning in the rose bitterling (Rhodeus ocellatus). Behaviour 148:233–246. https://doi.org/10.1163/000579511X554233

Spratt KS, Spratt JS, Bauman JE, Chandler CR (2019) Behavioral and endocrine correlates of dominance in captive female Jackson's hartebeest (Alcelaphus buselaphus). Zoo Biol 38:157–166

Stamps JA (1988) Conspecific attraction and aggregation in territorial species. Amer Nat 31:329–347

Stoinski TS, Lukas KE, Maple TL (1998) A survey of research in North American zoos and aquariums. Zoo Biol 17:167–180

Trindade ME, Juca-Chagas R (2008) Diet of two serrasalmin species, Pygocentrus piraya and Serrasalmus brandtii (Teleostei: Characidae), along a stretch of the Rio de Contas, Bahia, Brazil. Neotrop Ichthyol 6:645–650

Uetanabaro M, Wang T, Abe AS (1993) Breeding behaviour of the red-bellied piranha, Pygocentrus nattereri, in nature. Envir Biol Fish 38:369–371

Zbinden K (1973) Verhaltensstudien an Serrasalmus nattereri. Rev Suisse Zool 80:521–542
Acknowledgements
Julia Sugalski and Greg Bergquist collected preliminary data. George Buehner, Mark Rehling, and Cleveland Metroparks Zoo Zoological Programs Division approved and accommodated the research. Parthasarathy Kalyanasundaram assisted with DLTdv7 software. Patrick Bonano provided feedback during the development of the manuscript.
Ethics declarations
Conflict of interest
The authors declare that they have no conflict of interest.
Ethical approval
All applicable international, national, and/or institutional guidelines for the care and use of animals were followed.
Additional information
Publisher's Note
Springer Nature remains neutral with regard to jurisdictional claims in published maps and institutional affiliations.
Electronic supplementary material
Below is the link to the electronic supplementary material.
Appendix
Appendix
About this article
Cite this article
Oldfield, R.G., Thal, J.E., Das, P. et al. Agonistic behavior and feeding competition in the largest piranha species, Pygocentrus piraya, in a zoo. J Ethol 41, 25–37 (2023). https://doi.org/10.1007/s10164-022-00763-0
Received:

Accepted:

Published:

Issue Date:

DOI: https://doi.org/10.1007/s10164-022-00763-0
Keywords