Abstract
In this study, we conducted bench-scale investigations for the recovery of Cu wires, PVC coatings, and plasticizers from long non-uniform cables by wet and dry rod milling, using n-butyl acetate or acetone as swelling solvents at ambient temperatures of 17, 25, and 35 °C. In wet milling, acetone presented a faster separation rate at ≥ 35 °C due to its improved swelling power. However, at 17 and 25 °C, the separation rates of both solvents were comparable. During the dry milling, the acetone-swollen cables tended to de-swell rapidly, whereas cables swollen with n-butyl acetate remained swollen for a longer period, resulting in a greater separation rate. At optimal conditions, both methods fully recovered Cu wires, PVC coatings, and near-quantitative diisononyl phthalate yield. Overall, the results can significantly contribute to the development of future industrial wet or dry milling processes.
Access options
Buy single article
Instant access to the full article PDF.
USD 39.95
Price includes VAT (USA)
Tax calculation will be finalised during checkout.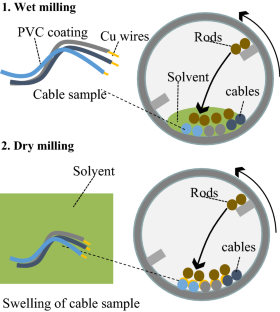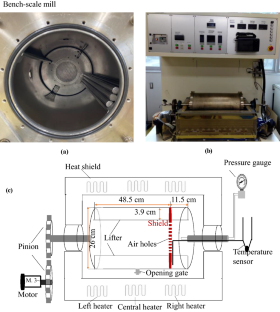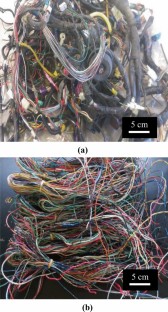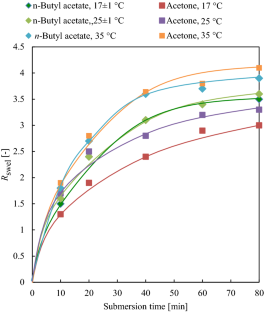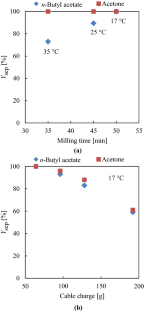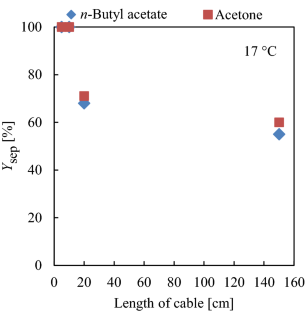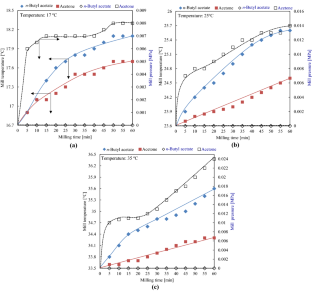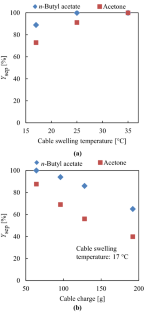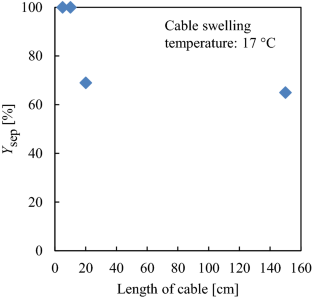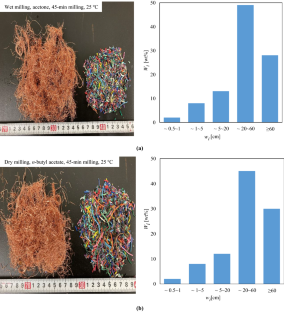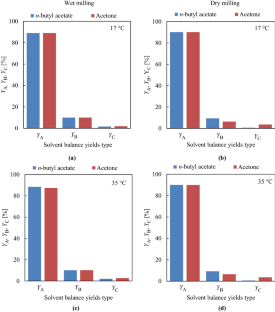 References
1.

Sakai SI, Yoshida H, Hiratsuka J, Vandecasteele C, Kohlmeyer R, Rotter VS, Passarini F, Santini A, Peeler M, Li J, Oh GJ, Chi NK, Bastian L, Moore S, Kajiwara N, Takigami H, Itai T, Takahashi S, Tanabe S, Tomoda K, Hirakawa T, Hirai Y, Asari M, Yano J (2013) An international comparative study of end-of-life vehicle (ELV) recycling systems. J Mater Cycles waste Manag 16:1–20

2.

Ongondo FO, Williams ID, Cherrett TJ (2011) How are WEEE doing? A global review of the management of electrical and electronic wastes. Waste Manag 31(4):714–730

3.

Brahmst E (2006) Copper in end-of-life vehicle recycling. The Center for Automotive Research, Ann Arbor, MI

4.

Wagner F, Peeters J, De Keyzer J, Janssens K, Duflou J, Dewulf W (2019) Towards a more circular economy for WEEE plastics–Part A: development of innovative recycling strategies. Waste Manag 100:269–277

5.

Kawauchi T, Onda M, Matsuo K, Kawamura Y, Shiotani Y, Sakai N (2014) The wire harness. Encyclopedia of automotive engineering. John Wiley & Sons Ltd., Chichester

6.

Catinean A, Dascalescu L, Lungu M, Dumitran LM, Samuila A (2020) Technology, Improving the recovery of copper from electric cable waste derived from automotive industry by corona-electrostatic separation. Part Sci Technol 39:1–8

7.

Bedeković G, Trbović R (2020) Electrostatic separation of aluminium from residue of electric cables recycling process. Waste Manag 108:21–27

8.

Martins TR, Mrozinski NS, Bertuol DA, Tanabe E (2020) Recovery of copper and aluminium from coaxial cable wastes using comparative mechanical processes analysis. Environ Technol 42:1–13

9.

de Araujo MCPB, Chaves AP, Espinosa DCR, Tenorio JAS (2008) Electronic scraps–recovering of valuable materials from parallel wire cables. Waste Manag 28(11):2177–2182

10.

Jeon HS, Park CH, Cho BG, Park JK (2009) Separation of PVC and rubber from covering plastics in communication cable scrap by tribo-charging. Sep Sci Technol 44(1):190–202

11.

Saeki M, Masumoto A (2007) Electrostatic separation of chopped waste electric cables. J Environ Eng 2(2):227–236

12.

Richard G, Touhami S, Zeghloul T, Dascalescu L (2017) Optimization of metals and plastics recovery from electric cable wastes using a plate-type electrostatic separator. Waste Manag 60:112–122

13.

Xu J, Tazawa N, Kumagai S, Kameda T, Saito Y, Yoshioka T (2018) Simultaneous recovery of high-purity copper and polyvinyl chloride from thin electric cables by plasticizer extraction and ball milling. RSC Adv 8(13):6893–6903

14.

Xu J, Lu J, Kumagai S, Kameda T, Saito Y, Takahashi K, Hayashi H, Yoshioka T (2018) Validation of a deplasticizer-ball milling method for separating Cu and PVC from thin electric cables: a simulation and experimental approach. Waste Manag 82:220–230

15.

Xu J, Kumagai S, Kameda T, Saito Y, Takahashi K, Hayashi H, Yoshioka T (2019) Separation of copper and polyvinyl chloride from thin waste electric cables: a combined PVC-swelling and centrifugal approach. Waste Manag 89:27–36

16.

Lu J, Xu J, Kumagai S, Kameda T, Saito Y, Takahashi K, Hayashi H, Yoshioka T (2019) Separation mechanism of polyvinyl chloride and copper components from swollen electric cables by mechanical agitation. Waste Manag 93:54–62

17.

Kumar H, Kumagai S, Kameda T, Saito Y, Yoshioka T (2020) Simultaneous recovery of high-purity Cu and poly (vinyl chloride) from waste wire harness via swelling followed by ball milling. Sci Rep 10(1):1–14

18.

Kumar H, Kumagai S, Kameda T, Saito Y, Yoshioka T (2021) One-pot wet ball-milling for waste wire-harness recycling. J Mater Cycles Waste Manage 23:1–9

19.

Kumar H, Kumagai S, Kameda T, Saito Y, Takahashi K, Hayashi H, Yoshioka T (2020) Highly efficient recovery of high-purity Cu, PVC, and phthalate plasticizer from waste wire harnesses through PVC swelling and rod milling. React Eng Chem 5(9):1805–1813

20.

Mencer H, Gomzi Z (1994) Swelling kinetics of polymer-solvent systems. Eur Polymer J 30(1):33–36

21.

Grause G, Hirahashi S, Toyoda H, Kameda T, Yoshioka T (2017) Solubility parameters for determining optimal solvents for separating PVC from PVC-coated PET fibers. J Mater Cycles Waste Manage 19(2):612–622
Acknowledgements
This research was supported by the Environment Research and Technology Development Fund [JPMEERF20193R01] of the Environmental Restoration and Conservation Agency of Japan. Harendra Kumar was supported by the Japan International Cooperation Agency (JICA).
Additional information
Publisher's Note
Springer Nature remains neutral with regard to jurisdictional claims in published maps and institutional affiliations.
Supplementary Information
Below is the link to the electronic supplementary material.
Supplementary Online Resource 1: Size distribution of segregated cable from wire harness waste. Online Resource 2: Quantitative analysis of plasticizer. Online Resource 3: Optimization of milling time for upscaling. Online Resource 4: Definitions and estimates before upscaling. Online Resource 5: Detailed discussion on solvent–PVC systems at different temperatures. Online Resource 6: Procedures for estimation of DINP recycling yield (Ysep) (DOC 9742 KB)
About this article
Cite this article
Kumar, H., Kumagai, S., Kameda, T. et al. Bench-scale PVC swelling and rod milling of waste wire harnesses for recovery of Cu, PVC, and plasticizers. J Mater Cycles Waste Manag (2021). https://doi.org/10.1007/s10163-021-01312-6
Received:

Accepted:

Published:
Keywords
Wire harness waste

Wet and dry rod milling

Organic solvent

Cu wires

PVC