Abstract
In the proposed method, crude enzymes extracted from waste dry leaves of 15 different plants showing protease activity were used for removal of silver from exposed medical X-ray film by hydrolysis of gelatin. Optimum operating pH and temperature for crude protease extract was found to be 7 and 50 °C, respectively. The X-ray film before and after protease treatment was analysed using FTIR (Fourier-transform infrared spectroscopy) and EDS (Energy-Dispersive X-Ray Spectroscopy). The slurry obtained after smelting process analysed using EDS shows 99.8% of silver recovery. The result confirms that the enzyme extraction process recovers silver and PET (polyethylene terephthalate) in eco-friendly treatment methodology when compared to conventional chemical treatment process.
Access options
Buy single article
Instant access to the full article PDF.
US$ 39.95
Tax calculation will be finalised during checkout.
Subscribe to journal
Immediate online access to all issues from 2019. Subscription will auto renew annually.
US$ 79
Tax calculation will be finalised during checkout.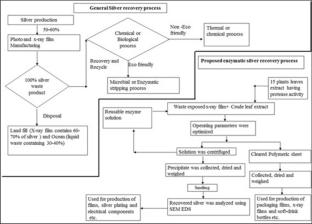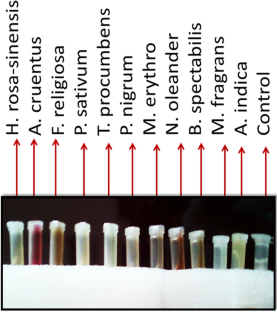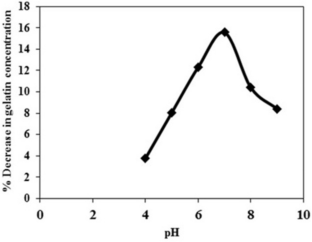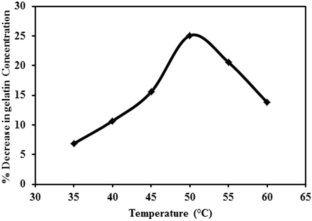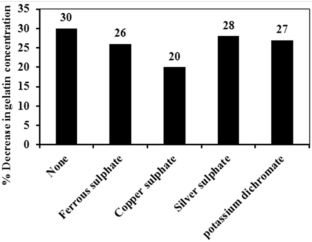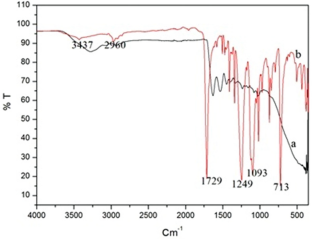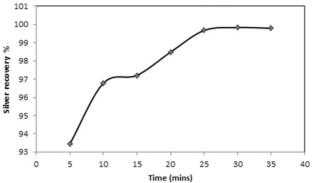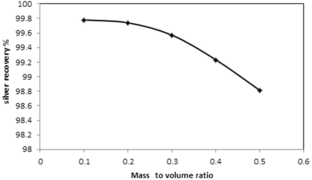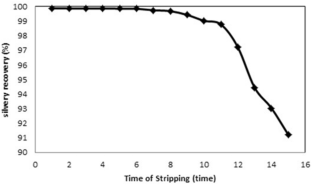 References
1.

Khunprasert P, Grisdanurak N, Thaveesri J, Danutra V, Puttitavorn W (2008) Radiographic film waste management in Thailand and cleaner technology for silver leaching. J Clean Prod 16:28–36

2.

Handerson K (2003) The contemporary silver cycle for CIS countries: using industrial ecology to evaluate silver flows. J Young Investigators. http://legacy.jyi.org/volumes/volume9/issue1/articles/henderson.html Accessed 17 Dec 2012

3.

Kenneth MG (1983) Method and apparatus for recovering silver and plastic from used film. 1983, United States Patent. 4392889

4.

Jenkins D (1980) Film processing: equipment and procedures. In: Radiographic photography and imaging processes. Springer, Dordrecht

5.

Nakiboglu N, Toscali D, Yasa I (2001) Silver recovery from waste photographic films by an enzymatic method. Turk J Chem 25:349–353

6.

Lee A, Liew MS (2020) Ecologically derived waste management of conventional plastics. J Mater Cycles Waste Manag 22:1–10. https://doi.org/10.1007/s10163-019-00931-4

7.

Syed S, Suresha S, Sharma LM, Syed AA (2002) Clean technology for the recovery of silver from processed radiographic films. Hydrometallurgy 63(03):277–280

8.

Hosseini SG, Pourmortazavi SM, Fathollahi M (2004) Orthogonal array design for the optimization of silver recovery from waste photographic paper. Separ sci Technol 9(8):1953–1966

9.

Khaloo SS, Torabbeigi M, Jazani RK et al (2013) Laboratory waste minimization by recovery of silver as nano-silver colloidal dispersion from waste silver chloride. J Mater Cycles Waste Manag 15:342–347. https://doi.org/10.1007/s10163-013-0123-z

10.

Canda LR, Ardelean E, Hepuț T (2018) Methods of silver recovery from radiographs—comparative study. IOP Conf Ser Mater Sci Eng. https://doi.org/10.1088/1757-899X/294/1/012007

11.

Buekens A, Yang J (2014) Recycling of WEEE plastics: a review. J Mater Cycles Waste Manag 16:415–434. https://doi.org/10.1007/s10163-014-0241-2

12.

Ishikawa H, Ishimi K, Sugiura M, Sowa A, Fujiwara N (1993) Kinetics and mechanism of enzymatic hydrolysis of gelatin layers of X-ray film and release of silver particles. J Ferment Bioeng 76:300–305

13.

Gupta R, Beg QK, Lorenz P (2002) Bacterial alkaline proteases: molecular approachesand industrial applications. Appl Microbiol Biotechnol 59:15–32

14.

Masui A, Yasuda M, Fujiwara N, Ishikawa H (2004) Enzymatic hydrolysis of gelatin Layers on used lith film using thermostable alkaline protease for recovery of Silver and PET Film. Biotechnol Prog 20(4):1267–1269

15.

Choudhary V (2013) Recovery of Silver from used X-ray films by Aspergillus versicolor protease. J Acad Ind Res 2(1):39–41

16.

Radha KV, Arun C (2011) Recycling of exposed X-ray films and recovery of silver using Bromelain. WIT Trans Ecol Environ 142:421–430

17.

Gaur S, Wadhwa N (2008) Alkaline protease from senesced leaves of invasive weed Lantana camara. Afr J Biotechnol 7(24):4602–4608

18.

Sharmila S, Rebecca LJ, Das MP, Saduzzaman M (2012) Isolation and partial purification of Protease from plant leaves. J Chem Pharm Res 4(8):3808–3812

19.

Subathra K, Jeevitha GC, Deepa R (2012) Aqueous two phase extraction of protease from neem leaves [Azadirachta indica]. Inter J Chem Sci Appl 3:346–351

20.

Crewther WG (1951) The Precipitation of gelatin by ethanol, and its use in the estimation of proteolytic activity. Aust J Biol Sci 5(2):290–302

21.

Han Zhouxiang; Wei Jianying; Zhao Ma; Hu Jifan (2008) A method to recover silver from waste X-ray films with spent fixing bath. Hydrometallurgy 92:148–151

22.

Marokházi J, Lengyel K, Pekár S, Felföldi G, Patthy A, Gráf L, Fodor A, Venekei I (2004) Comparison of proteolytic activities produced by entomopathogenic photorhabdus bacteria: strain- and phase-dependent heterogeneity in composition and activity of four enzymes. Appl Environ Microbiol 70(12):7311–7320. https://doi.org/10.1128/AEM.70.12.7311-7320.2004

23.

Szczepanowska H, Wilson W (1998) Permanency of reprographic images on polyester film. J AM Inst Conserv 39(5):371–390
Additional information
Publisher's Note
Springer Nature remains neutral with regard to jurisdictional claims in published maps and institutional affiliations.
About this article
Cite this article
Arun, C., Lakshmi, P.M., Sethupathy, A. et al. Study on removal of silver and polyethylene terephthalate from exposed radiography films using enzyme protease. J Mater Cycles Waste Manag 23, 1947–1954 (2021). https://doi.org/10.1007/s10163-021-01267-8
Received:

Accepted:

Published:

Issue Date:
Keywords
Protease

X-ray film

Gelatine

Silver

Polyethylene terephthalate