Abstract
Considering Linz-Donawitz (LD) slag as a waste material for its bulk utilisation, there is a possibility that heavy metals will leach to environment. It necessitates the study on physical, chemical, mineralogical and heavy metals leaching characteristic of LD slag. Short-term leaching procedures like batch leach test (BLT), toxicity characteristic leaching procedure (TCLP), strong acid digestion test (SADT) and American Society for Testing and Materials (ASTM) shake test were carried out for assessing heavy metals leaching potentiality. As, Cd, Co, Cr, Cu, Fe, Mn, Ni, Pb, Se, V and Zn were leached from LD slag from three major steel industries i.e. Roulkela, Bokaro and Tata Steel Plants of India and were analysed by inductively coupled plasma optical emission spectrometer (ICP-OES). Most of the heavy metals like Co, Cr, Cu, Fe, Mn, Ni, Pb and Zn showed relatively lesser leachability. Toxic heavy metals like As, Cd, Se and V were not leached by BLT, TCLP as well as ASTM shake test and were below detection limit. Rourkela LD slag heavy metals leaching were relatively higher than Bokaro and Tata Steel Plant LD slag and were below permissible limit. The present study reflects about non-hazardous nature of LD slag.
Access options
Buy single article
Instant access to the full article PDF.
USD 39.95
Price excludes VAT (USA)
Tax calculation will be finalised during checkout.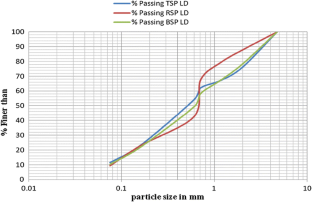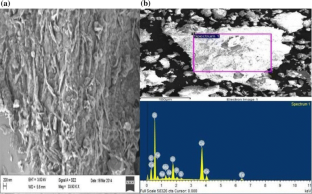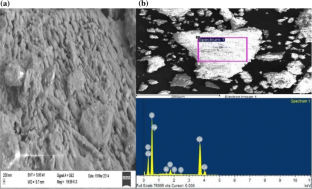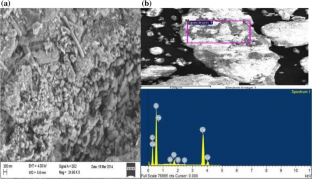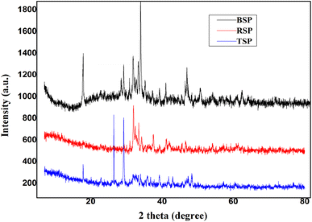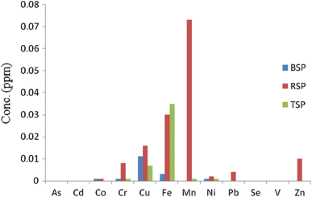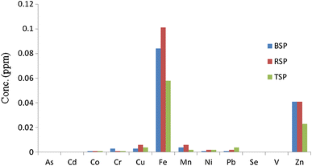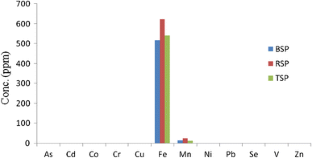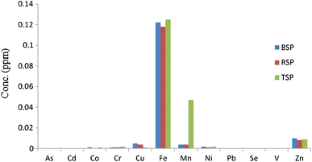 References
Aarabi-Karasgania M, Rashchi F, Mostoufi N, Vahidi E (2010) Leaching of vanadium from LD converter slag using sulfuric acid. Hydrometallurgy 102:14–21

Singh R, Gorai AK, Segaran RG (2013) Characterisation of LD slag of Bokaro Steel Plant and its feasibility study of manufacturing commercial fly ash-LD slag bricks. Environ Technol Manag 16(1):129–145

Xue Y, Wu S, Hou H, Zha J (2006) Experimental investigation of basic oxygen furnace slag used as aggregate in asphalt mixture. J Hazard Mater 138:261–268

Wu S, Xue Y, Ye Q, Chen Y (2007) Utilisation of steel slag as aggregates for stone mastic asphalt (SMA) mixtures. Build Environ 42:2580–2585

Shen DH, Wu CM, Du JC (2009) Laboratory investigation of basic oxygen furnace slag for substitution of aggregate in porous asphalt mixture. Construct Build Mater 23:453–461

Motz H, Geiseler J (2001) Products of steel slags an opportunity to save natural resources. Waste Manag 21:285–293

van der Sloot HA (1996) Developments in evaluating environmental impact from utilization of bulk inert wastes using laboratory leaching tests and field verification. Waste Manag 16:65–81

Ukorebi Etim E, Chuks Onianwa P (2013) Leachate quality characteristics: a case study of two industrial solid waste dumpsites. J Environ Prot 4:984–988

Geiseler J (1996) Use of steelworks slag in Europe. Waste Manag 16:59–63

Motz H, Geiseler J (2001) Products of steel slags an opportunity to save natural resources. Waste Manag 21:285–293

Proctor DM, Fehling KA, Shay EC, Wittenborn JL, Avent C, Bigham RD, Connolly M, Lee B, Shepker TO, Zak MA (2000) Physical and chemical characteristics of blast furnace, basic oxygen furnace, and electric arc furnace steel industry slags. Environ Sci Technol 34:1576–1582

Al-Abed RS, Philip L, Hageman G, Jegadeesan NM, Derrick A (2006) Comparative evaluation of short-term leach test for heavy metal release from mineral processing waste. Sci Total Environ 364:14–23

United State Environmental Protection Agency (USEPA) (1997) Test methods for evaluating solid waste—physical chemical methods SW-846. Environmental Protection Agency, Washington DC 173

USEPA (1990) Toxicity characteristic leaching procedure, Federal Register, 55(61):11798

Chand S, Paul B, Kumar M (2016) A comparative study of physicochemical and mineralogical properties of LD Slag from some selected steel plants in India. J Environ Sci Technol 9:75–87

Martin MI, Lopez F, Alguacil FJ (2005) Kinetic study of the removal of Cu (II) from aqueous solutions by rolling mill scale. Rev Metal Madrid 41:292–297

Navarro Donoso P, Vargas C, Alguacil FJ (2005) Lixiviación ácida de concentrados de scheelita. Revista de Metalurgia 41:107–110

Navarro R, Vargas C, Álvarez García R, Alguacil FJ (2005) Cementación de oro con polvo de cinc en soluciones de lixiviación con amoniaco-tiosulfato. Revista de metalurgia 41:12–20

Mack B, Gutta B (2009) An Analysis of Steel Slag and its use in Acid Mine Drainage (AMD) Treatment. Paper was presented at the National Meeting of the American Society of Mining and Reclamation, Billings, MT Revitalizing the Environment: Proven Solutions and Innovative Approaches, May 30–5 June 2009

Ortiz N, Pires M, Bressiani J (2001) Use of steel converter slag as nickel adsorber to wastewater treatment. Waste Manag 21:631–635

Tiwari MK, Bajpai S, Dewangan UK, Tamrakar RK (2015) Suitability of leaching test methods for fly ash and slag: a review. J Radiat Res Appl Sci 8:523–537

Reddy AS, Pradhan RK, Chandra S (2006) Utilisation of Basic Oxygen Furnace (BOF) slag in the production of a hydraulic cement binder. Int J Miner Process 79:98–105

Yildirim IZ, Prezzi M (2011) Chemical, mineralogical, and morphological of steel slag. Adv Civil Eng 2011:13

Nicolae M, Vilciu I, Zaman F (2007) X-ray diffraction analysis of steel slag and blast furnace slag viewing their use for road construction. U.P.B. Sci Bull 69:99–108

Tossavainen M, Engstrom F, Yang Q, Menad N, Larsson ML, Bjorkman B (2007) Characteristics of steel slag under different cooling condition. Waste Manag 27:1335–1344

Khanra S, Mallick D, Dutta SN, Chaudhari SK (1998) Studies on the phase mineralogy and leaching characteristics of coal fly ash. Water Air Soil Poll 107:251

Choi SK, Lee S, Song YK, Moon HS (2002) Leaching characteristics of selected Korean fly ashes and its implications for the groundwater composition near the ash mound. Fuel 81:1080

Gould JP, Cross WH, Pohland FG (1989) Emerging technologies in hazardous waste management, Proc. Symp. Factors influencing mobility of toxic metals in landfills operated with leachate recycle. Washington DC, p 422

Timothy T, Youg-Chul J, and Thabet T (2003) A Guide to the Use of Leaching Test in Solid Waste Management Decision Making. Report #03-01(A), The Florida Center for Solid and Hazardous Waste Management, Gainesville pp 12–37

Sarode DB, Jadhav RN, Khatik VA, Ingle ST, Attarde SB (2010) Extraction and leaching of heavy metals from thermal power plant fly ash and its admixtures. Polish J Environ Stud 19:1325–1330
Acknowledgments
The authors gratefully acknowledge the concerned authorities of Rourkela, Bokaro and Tata steel plant for providing LD slag samples to carry out this research work and wish to acknowledge to Prof. A. K. Singh, Head of the Environmental Science and Engineering Department, Dr. C.R. Panda, Chief Scientist and Head of the Environment and Sustainability Department, (CSIR)—Institute of Minerals and Materials Technology (IMMT), Bhubaneswar and Prof. D.C. Panigrahi, Director, Indian School of Mines, Dhanbad, India for their support and encouragement in the successful accomplishment of research study. The author (S. Chand) would like to express her gratitude to Ministry of Human Resource Development (MHRD) for awarding Indian School of Mines (ISM) Junior Research Fellowship (JRF).
About this article
Cite this article
Chand, S., Paul, B. & Kumar, M. Short-term leaching study of heavy metals from LD slag of important steel industries in Eastern India. J Mater Cycles Waste Manag 19, 851–862 (2017). https://doi.org/10.1007/s10163-016-0486-z
Received:

Accepted:

Published:

Issue Date:

DOI: https://doi.org/10.1007/s10163-016-0486-z
Keywords