Abstract
The present study deals with the production and characterization of ZSM-5 zeolite under low temperature using amorphous rice husk ash as an alternative cheap silica source. Rice husk was combusted at various temperatures for the production of amorphous silica. The resulted amorphous silica ash was then utilized without any other treatment as a starting material for the synthesis of ZSM-5 zeolite using low temperature and under atmospheric pressure. For comparison, the high-temperature synthetic approach, the hydrothermal treatment under high temperature and autogenous pressure with the autoclave process, was also applied for the synthesis of ZSM-5 zeolite. The low-temperature method led successfully to the synthesis of highly siliceous zeolite of type ZSM-5. The produced materials were characterized using a variety of analytical techniques, including X-ray diffraction, Fourier transformation infrared spectroscopy, thermogravimetry–differential thermogravimetry analyses, scanning electron microscopy, electron dispersion X-ray analysis and nitrogen porosimetry. The results show that the utilization of an industrial by-product in abundance as a starting material can lead through a simple inexpensive technique to the synthesis of a high value added microporous material with many potential applications.
Access options
Buy single article
Instant access to the full article PDF.
US$ 39.95
Tax calculation will be finalised during checkout.
Subscribe to journal
Immediate online access to all issues from 2019. Subscription will auto renew annually.
US$ 79
Tax calculation will be finalised during checkout.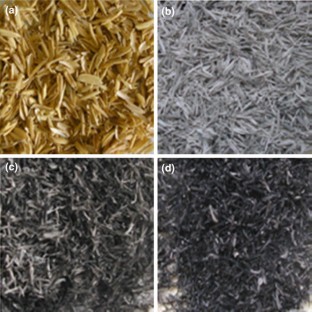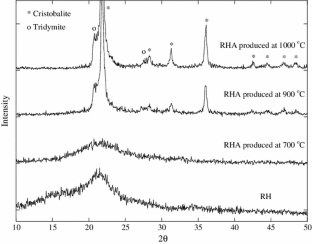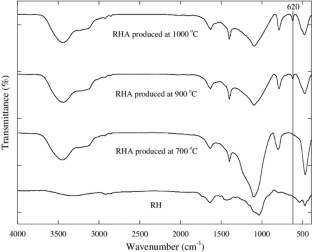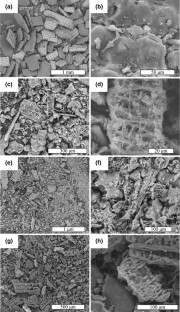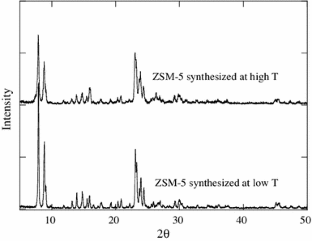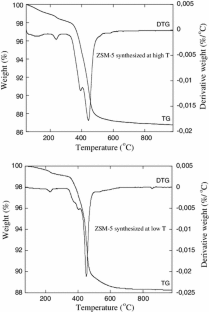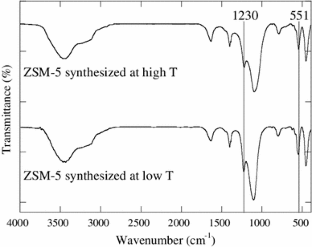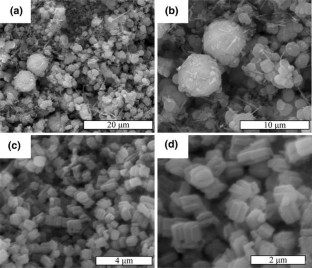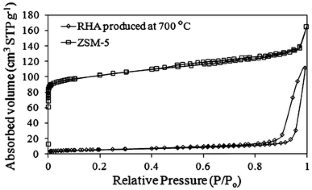 References
1.

Lanning FC (1963) Plant constituents, silicon in rice. J Agric Food Chem 11:435–437

2.

Krishnarao RV, Subrahmanyam J, Kumar TJ (2001) Studies on the formation of black particles in rice husk silica ash. J Eur Ceram Soc 21:99–104

3.

Hamdan H, Muhid MMN, Endud S, Listiorini E, Ramli Z (1997) 29Si MAS NMR, XRD and FESEM studies of rice husk silica for the synthesis of zeolites. J Non Cryst Solids 211:126–131

4.

Chaudhary DS, Jollands MC, Cser F (2002) Understanding rice hull ash as fillers in polymers: a review. Silicon Chem 1:281–289

5.

Rodriguez de Sensale G (2006) Strength development of concrete with rice-husk ash. Cem Concr Compos 28:158–160

6.

Salas A, Delvasto S, de Gutierrez RM, Lange D (2009) Comparison of two processes for treating rice husk ash for use in high performance concrete. Cem Concr Res 39:773–778

7.

Kordatos K, Gavela S, Ntziouni A, Pistiolas KN, Kyritsi A, Kasselouri-Rigopoulou V (2008) Synthesis of highly siliceous ZSM-5 zeolite using silica from rice husk ash. Microporous Mesoporous Mater 115:189–196

8.

Rawtani AV, Rao MS, Gokhale KVGK (1989) Synthesis of ZSM-5 zeolite using silica from rice husk ash. Ind Eng Chem Res 28:1411–1414

9.

Lin KS, Wang HP, Chang NB, Jou CJG, Hsiao MC (2003) Synthesis of ZSM-type zeolites from biowaste gasification ashes. Energy Sources 25:565–576

10.

Prasetyoko D, Ramli Z, Endud S, Hamdam H, Sulikowski B (2006) Conversion of rice husk ash to zeolite beta. Waste Manag 26:1173–1179

11.

Jang HT, Park Y, Ko YS, Lee JY, Margandan B (2009) Highly siliceous MCM-48 from rice husk ash for CO2 adsorption. Int J Greenh Gas Control 3:545–549

12.

Wittayakun J, Khemthong P, Prayoonpokarach S (2008) Synthesis and characterization of zeolite NaY from rice husk silica. Korean J Chem Eng 25(4):861–864

13.

Yusof AM, Nizam NA, Rashid NAA (2010) Hydrothermal conversion of rice husk ash to faujasite-types and NaA-type of zeolites. J Porous Mater 17(1):39–47

14.

Azizi SN, Yousefpour M (2010) Synthesis of zeolites NaA and analcime using rice husk ash as silica source without using organic template. J Mater Sci 45(20):5692–5697

15.

Vempati RK, Borade R, Hegde RS, Komarneni S (2006) Template free ZSM-5 from siliceous rice hull ash with varying C contents. Microporous Mesoporous Mater 93(1–3):134–140

16.

Ramli Z, Bahruji H (2003) Synthesis of ZSM-5 type zeolite using crystalline silica of rice husk ash. Malays J Chem 5:48–55

17.

Tan WC, Yap SY, Matsumoto A, Othman R, Yeoh FY (2011) Synthesis and characterization of zeolites NaA and NaY from rice husk ash. Adsorption 17(5):863–868

18.

Saceda JJF, de Leon RL, Rintramee K, Prayoonpokarach S, Wittayakun J (2011) Properties of silica from rice husk and rice husk ash and their utilization for zeolite Y synthesis. Quim Nova 34(8):1394–1397

19.

Post MFM (1991) Introduction to acid catalysis with zeolites in hydrocarbon reactions. Stud Surf Sci Catal 58:391–443

20.

Sie ST (1994) Past, present and future role of microporous catalysts in the petroleum industry. Stud Surf Sci Catal 85:587–631

21.

Kulkarni SJ, Srinivasu P, Narender N, Raghavan KV (2002) Fast and efficient synthesis of ZSM-5 under high pressure. Catal Commun 3(3):113–117

22.

Kim WJ, Lee MC, Hayhurst DT (1998) Synthesis of ZSM-5 at low temperature and atmospheric pressure in a pilot-scale batch reactor. Microporous Mesoporous Mater 26(1–3):133–141

23.

Oh HS, Kang KK, Kim MH, Rhee HK (2001) Synthesis of MFI-type zeolites under atmospheric pressure. Korean J Chem Eng 18(1):113–119

24.

Suzuki K, Kiyozumi Y, Matsuzaki K, Shin S (1987) Influence of the synthesis conditions of H-ZSM-5 on its physical properties and catalytic activity in methanol conversion: the water content of the reaction mixture. Appl Catal 35(2):401–409

25.

Umeda J, Kondoh K, Michiura Y (2007) Process parameters optimization in preparing high-purity amorphous silica originated from rice husks. Mater Trans 48(12):3095–3100

26.

Umeda J, Kondoh K (2010) High-purification of amorphous silica originated from rice husks by combination of polysaccharide hydrolysis and metallic impurities removal. Ind Crops Prod 32:539–544

27.

Yazhenskikh E, Hack K, Muller M (2006) Critical thermodynamic evaluation of oxide systems relevant to fuel ashes and slags. Part 1: alkali oxide–silica systems. Comput Coupling Phase Diagr Thermochem 30:270–276

28.

Richet P, Roskosz M, Roux J (2006) Glass formation in silicates: insights from composition. Chem Geol 225:388–401

29.

Venezia AM, La Parola V, Longo A, Martorana A (2001) Effect of alkali ions on the amorphous to crystalline phase transition of silica. J Solid State Chem 161:373–378

30.

Real C, Alcala MD, Criado JM (1996) Preparation of silica from rice husks. J Am Ceram Soc 79(8):2012–2016

31.

Genieva SD, Turmanova SCh, Dimitrova AS, Vlaev LT (2008) Characterization of rice husks and the products of its thermal degradation in air or nitrogen atmosphere. J Therm Anal Calorim 93(2):387–396

32.

Chockalingam E, Sivapriya K, Subramanian S, Chandrasekaran S (2005) Rice husk filtrate as a nutrient medium for the growth of Desulfotomaculum nigrificans: characterisation and sulfate reduction studies. Bioresour Technol 96(17):1880–1888

33.

Krishnarao RV, Godkhindi MM (1992) Distribution of silica in rice husks and its effect on the formation of silicon carbide. Ceram Int 18(4):243–249

34.

Payá J, Monzó J, Borrachero MV, Mellado A, Ordoñez LM (2001) Determination of amorphous silica in rice husk ash by a rapid analytical method. Cem Concr Res 31(2):227–231

35.

Treacy MMJ, Higgins JB (2001) Collection of simulated XRD powder patterns for zeolites, 4th edn. Elsevier, Amsterdam

36.

Kiyozumi Y, Shin S, Shul YG, Ihm SK, Koo KK (1996) Crystal growth of high silica ZSM-5 at low temperature synthesis conditions. Korean J Chem Eng 13(2):144–149

37.

Flanigen EM, Khatami H, Shymanski HA (1971) Molecular sieve zeolites. Adv Chem Ser 101:201–229

38.

Cundy CS, Cox PA (2005) The hydrothermal synthesis of zeolites: precursors, intermediates and reaction mechanism. Microporous Mesoporous Mater 82:1–78
Acknowledgments
Financial support by the National University of Athens under the program Grant No. 65/1852 is gratefully acknowledged. We would also like to thank the Greek rice mill Agrino for the RHA supply.
About this article
Cite this article
Kordatos, K., Ntziouni, A., Iliadis, L. et al. Utilization of amorphous rice husk ash for the synthesis of ZSM-5 zeolite under low temperature. J Mater Cycles Waste Manag 15, 571–580 (2013). https://doi.org/10.1007/s10163-013-0141-x
Received:

Accepted:

Published:

Issue Date:
Keywords
Rice husk

Amorphous silica

ZSM-5 zeolite

Low temperature synthesis