Abstract
Background
With the publication of the "Evidence-Based Clinical Practice Guideline for Nephrotic Syndrome 2020," we examined nephrologists' adherence to the recommendations of four of its clinical questions (CQs).
Methods
This was a cross-sectional web-based survey conducted between November and December 2021. The target population comprised nephrologists certified by the Japanese Society of Nephrology who were recruited using convenience sampling. The participants answered six items regarding the four CQs about adult patients with nephrotic syndrome and their characteristics.
Results
In total, 434 respondents worked in at least 306 facilities, of whom 386 (88.9%) provided outpatient care for primary nephrotic syndrome. Of these patients, 179 (41.2%) answered that they would not measure anti- phospholipase A2 receptor antibody levels in cases of suspected primary membranous nephropathy (MN) in which kidney biopsy was not possible (CQ1). Regarding immunosuppressants as maintenance therapy after relapse of minimal change nephrotic syndrome (CQ2), cyclosporine was the most common choice (290 [72.5%] and 300 [75.0%] of 400 respondents after the first and second relapses, respectively). The most common treatment for steroid-resistant cases of primary focal segmental glomerulosclerosis (CQ3) was cyclosporine (323 of 387, 83.5%). For the initial treatment of primary MN with nephrotic-range proteinuria (CQ4), corticosteroid monotherapy was the most common choice (240 of 403, 59.6%), followed by corticosteroid and cyclosporine (114, 28.3%).
Conclusion
Gaps in recommendations and practices regarding serodiagnosis and treatment of MN (i.e., CQ1 and 4) are observed, suggesting the need to address the barriers to their insurance reimbursement and the lack of evidence behind them.
Access options
Buy single article
Instant access to the full article PDF.
USD 39.95
Price excludes VAT (USA)
Tax calculation will be finalised during checkout.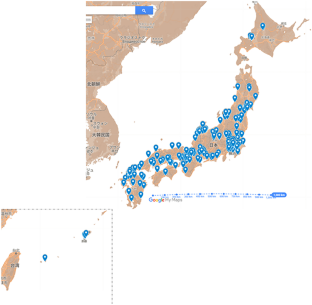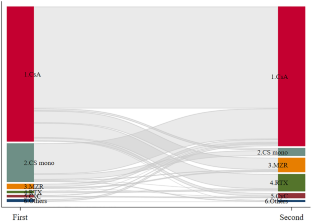 Data availability
The data underlying this article will be shared upon reasonable request from the corresponding author.
Acknowledgements
This study was supported in part by a Grant-in-Aid for Intractable Renal Diseases Research, Research on Rare and Intractable Diseases, and Health and Labor Sciences Research Grants from the Ministry of Health, Labour and Welfare of Japan (ID 20FC1045). This funder had no role in the design, conduct, or reporting of this study. We would like to thank Editage (www.editage.com) for the English language editing.
Ethics declarations
Conflict of interest
Honoraria: Hirokazu Okada (AstraZeneca, Daiichi Sankyo, Kyowa Kirin, Mitsubishi Tanabe Pharm, Torii Pharmaceutical), Noriaki Kurita (GlaxoSmithKline), Research funding: Kengo Furuichi (Chugai Pharmaceutical, Daiichi Sankyo), Hirokazu Okada (Kyowa Kirin), Subsidies or donations: Hirokazu Okada (Bayer, Chugai Pharmaceutical, Kyowa Kirin, Ono Pharmaceutical).
Ethical approval
This study was an anonymous survey of healthcare professionals to describe the practice of primary nephrotic syndrome and was considered outside the scope of the ethical review according to the Ethical Guidelines for Medical and Biological Research Involving Human Subjects [21]. The possibility of academic publication of the survey results was described at the beginning of the questionnaire, and only those who provided consent to complete the survey were included.
Additional information
Publisher's Note
Springer Nature remains neutral with regard to jurisdictional claims in published maps and institutional affiliations.
Supplementary Information
Below is the link to the electronic supplementary material.
About this article
Cite this article
Wada, T., Shimizu, S., Koizumi, M. et al. Japanese clinical practice patterns of primary nephrotic syndrome 2021: a web-based questionnaire survey of certified nephrologists. Clin Exp Nephrol 27, 767–775 (2023). https://doi.org/10.1007/s10157-023-02366-6
Received:

Accepted:

Published:

Issue Date:

DOI: https://doi.org/10.1007/s10157-023-02366-6
Keywords