Abstract
Several surgical procedures can be applied for syrinx associated with Chiari type 1 malformation; however, it remains controversial as to which approach is the most effective. Here, we evaluated the indications and limitations of foramen magnum decompression (FMD) with or without dural plasty. Forty patients with Chiari type 1 malformation were surgically treated and followed up for > 12 months. Thirty-two patients (80.0%) underwent FMD with removal of only the outer dura mater layer, while eight patients underwent FMD with dural plasty. We evaluated surgery-related complications and preoperative radiological findings affecting syrinx shrinkage rates. Post-surgery, the mean syrinx shrinkage rates were 0.32 ± 0.44 in the outer layer-removal group and 0.72 ± 0.27 in the dural plasty group (P = 0.012). Surgery-related complications were less frequent, but reoperation was more frequent, in the outer layer-removal group. The extent of tonsillar descent significantly affected syrinx shrinkage in FMD with outer layer removal (P = 0.042). The outcomes of both approaches in patients with tonsillar descent < 10.0 mm were similar. The dura mater in the posterior fossa was thin, necessitating dural plasty with FMD, while the spinal dura was sufficiently thick for removal of the outer layer in the Chiari patients. These histological differences corresponded with the inferior margin of the cerebellar tonsil. Recognizing the appropriate surgical indication for achieving good post-procedural outcomes is necessary for reducing complications and improving outcomes of FMD for Chiari type 1 malformations.
This is a preview of subscription content, log in to check access.
Access options
Buy single article
Instant access to the full article PDF.
US$ 39.95
Price includes VAT for USA
Subscribe to journal
Immediate online access to all issues from 2019. Subscription will auto renew annually.
US$ 99
This is the net price. Taxes to be calculated in checkout.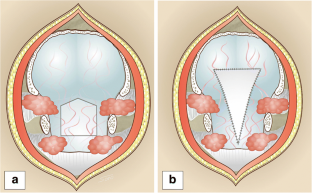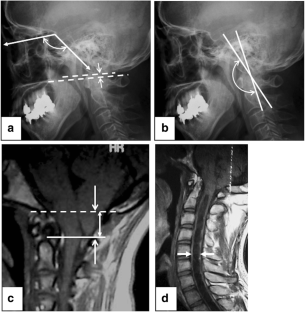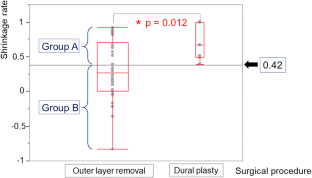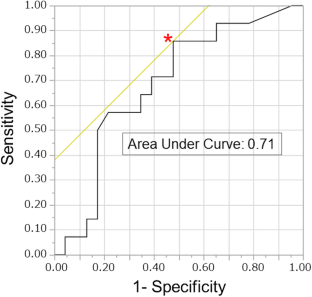 References
1.

Alabaster K, Fred Bugg M, Splavski B, Boop FA, Arnautovic KI (2018) The suboccipital ligament. J Neurosurg 128:165–173

2.

Alden TD, Ojemann JG, Park TS (2001) Surgical treatment of Chiari I malformation: indiactions and approaches. Neurosurg Focus 11(1):E2

3.

Anderson RC, Emerson RG, Dowling KC, Feldstein NA (2003) Improvement in brain stem auditory evoed potentials after suboccipital decompression in patients with Chiari I malformatios. J Neurosurg 98:459–464

4.

Aschoff A, Kunze S (1993) 100 years syrinx-surgery—a review. Acta Neurochir 123:157–159

5.

Depreitere B, van Calenbergh F, van Loon J, Goffin J, Plets C (2000) Posterior fossa decompression in syringomyelia associated with a Chiari malformation: a retrospective analysis of 22 patients. Clin Neurol Neurosurg 102:91–96

6.

Gardner WJ, Angel J (1958) The cause of syringomyelia and its surgical treatment. Cleave Clin Q 25:4–8

7.

Goel A, Bhatjiwale M, Desai K (1998) Basilar invagination: a study based on 190 surgically treated patients. J Neurosurg 88:962–968

8.

Guyotat J, Bret P, Jouanneau E, Ricci AC, Lapras C (1998) Syringomyelia associated with type 1 Chiari malformation. A 21-year retrospective study on 75 cases treated by foramen magnum decompression with a special emphasis on the value of tonsils resection. Acta Neurochir 140:745–754

9.

Hack GD, Koritzer RT, Robinson WL, Hallgren RC, Greenman PE (1995) Anatomic relation between the rectus capitis posterior minor muscle and the dura mater. Spine (Phila Pa 1976) 20:2484–2486

10.

Hida K, Iwasaki Y, Koyanagi I, Sawamura Y, Abe H (1995) Surgical indication and results of foramen magnum decompression versus syringosubarachnid shunting for syringomyelia associate with Chiari I malformation. Neurosurgery 37:673–679

11.

Isu T, Sasaki H, Takamura H, Kobayashi N (1993) Foramen magnum decompression with removal of the outer layer of the dura as treatment of syringomyelia occurring with Chiari I malformation. Neurosurgery 33:844–850

12.

Ito K, Aoyama T, Horiuchi T, Hongo K (2015) Utility of nonpenetrating titanium clips for dural closure during spinal surgery to prevent postoperative cerebrospinal fluid leakage. J Neurosurg Spine 23:812–819

13.

Klekamp J (2002) The pathophysiology of syringomyelia—historical overview and current concept. Acta Neurochir 144:649–664

14.

Milhorat TH, Johnson WD, Miller JI, Bergland RM, Hollenberg-Sher J (1992) Surgical treatment of syringomyelia based on magnetic resonance imaging criteria. Neurosurgery 31:231–244

15.

Nakamura N, Iwasaki Y, Hida K, Abe H, Fujioka Y, Nagashima K (2000) Dural band pathology in syringomyelia with Chiari type I malformation. Neuropathology 20(1):38–43

16.

Oldfield EH, Muraszko K, Shawker TH, Patronas NJ (1994) Pathophysiology of syringomyelia associated with Chiari I malformation of the cerebellar tonsils. Implications for diagnosis and treatment. J Neurosurg 80:3–15

17.

Williams P (ed) (1995) Gray's anatomy: the anatomical basis of medicine and surgery, 38th edn. Churchill Livingston, New York

18.

Xu H, Chu L, He R, Ge C, Lei T (2017) Posterior fossa decompression with and without duraplasty for the treatment of Chiari malformation type I-a systematic review and meta-analysis. Neurosurg Rev 40:213–221
Acknowledgements
The authors express their gratitude to their colleagues in the Department of Neurosurgery, Shinshu University School of Medicine, for their daily contributions to patients with Chiari malformation and its associated syrinx. We thank Mr. Masanori Koinuma and Mr. Toru Mimura from the Center for Clinical Research, Shinshu University School of Medicine, Matsumoto, Japan, for statistical analysis support.
Funding
This work was supported by JSPS KAKENHI (grant no. JP15K10356).
Ethics declarations
Conflict of interest
The authors declare that they have no conflict of interests.
Ethical approval
The institutional review board of our hospital approved the study protocol, including the surgical procedure (No. 3532).
Informed consent
Informed consent was obtained from all individual participants included in this study.
Additional information
Publisher's Note
Springer Nature remains neutral with regard to jurisdictional claims in published maps and institutional affiliations.
About this article
Cite this article
Ito, K., Yamada, M., Horiuchi, T. et al. Appropriate surgical procedures for Chiari type 1 malformation and associated syrinx based on radiological characteristics of the craniovertebral junction. Neurosurg Rev (2019). https://doi.org/10.1007/s10143-019-01079-3
Received:

Revised:

Accepted:

Published:
Keywords
Chiari type 1 malformation

Clinical outcome

Radiological characteristics

Surgical approach