Abstract
Next generation sequencing technology allows rapid re-sequencing of individuals, as well as the discovery of single nucleotide polymorphisms (SNPs), for genomic diversity and evolutionary analyses. By sequencing two isolates of the fungal plant pathogen Leptosphaeria maculans, the causal agent of blackleg disease in Brassica crops, we have generated a resource of over 76 million sequence reads aligned to the reference genome. We identified over 21,000 SNPs with an overall SNP frequency of one SNP every 2,065 bp. Sequence validation of a selection of these SNPs in additional isolates collected throughout Australia indicates a high degree of polymorphism in the Australian population. In preliminary phylogenetic analysis, isolates from Western Australia clustered together and those collected from Brassica juncea stubble were identical. These SNPs provide a novel marker resource to study the genetic diversity of this pathogen. We demonstrate that re-sequencing provides a method of validating previously characterised SNPs and analysing differences in important genes, such as the disease related avirulence genes of L. maculans. Understanding the genetic characteristics of this devastating pathogen is vital in developing long-term solutions to managing blackleg disease in Brassica crops.
Access options
Buy single article
Instant access to the full article PDF.
USD 39.95
Price includes VAT (USA)
Tax calculation will be finalised during checkout.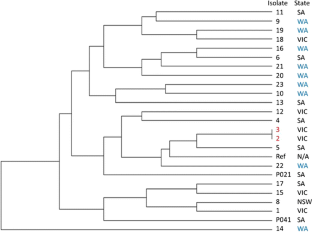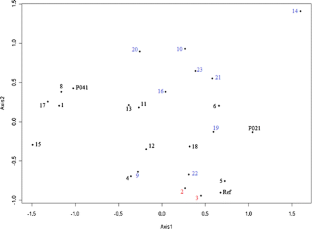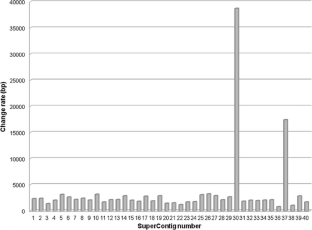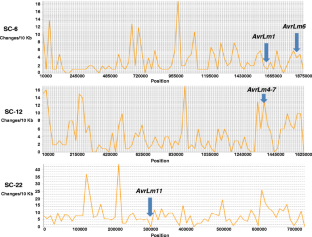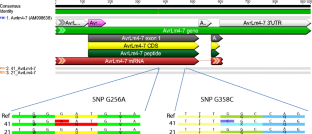 References
Appleby N, Edwards D, Batley J (2009) New technologies for ultra-high throughput genotyping in plants. In: Somers DJ, Langridge P, Gustafson JP (eds) Plant genomics methods and protocols. Humana Press, UK, pp 19–40

Balesdent MH, Fudal I, Ollivier B, Bally P, Grandaubert J, Eber F, Chevre AM, Leflon M, Rouxel T (2013) The dispensable chromosome of Leptosphaeria maculans shelters an effector gene conferring avirulence towards Brassica rapa. New Phytol 198(3):887–898. doi:10.1111/nph.12178

Balesedent MH, Attard A, Ansan-Melayah D, Delourme R, Renard M, Rouxel T (2001) Genetic control and host range of avirulence toward Brassica napus cultivars Quinta and Jet Neuf in Leptosphaeria maculans. Phytopathology 91:70–76

Barrins JM, Ades PK, Salisbury PA, Howlett BJ (2004) Genetic diversity of Australian isolates of Leptosphaeria maculans, the fungus that causes blackleg of canola (Brassica napus). Australas Plant Pathol 33(4):529–536. doi:10.1071/Ap04061

Batley J, Edwards D (2007) SNP applications in plants. In: Oraguzie NC, Rikkerink EHA, Gardiner SE, De Silva HN (eds) Association mapping in plants. Springer, New York, pp 95–102

Batley J, Edwards D (2009) Genome sequence data: management, storage, and visualization. Biotechniques 46(5):333–334. doi:10.2144/000113134

Botstein D, White RL, Skolnick M, Davis RW (1980) Construction of a genetic-linkage map in man using restriction fragment length polymorphisms. Am J Hum Genet 32(3):314–331

Boyle JS, Lew AM (1995) An inexpensive alternative to glassmilk for DNA purification. Trends Genet 11(1):8

Broders KD, Woeste KE, SanMiguel PJ, Westerman RP, Boland GJ (2011) Discovery of single-nucleotide polymorphisms (SNPs) in the uncharacterized genome of the ascomycete Ophiognomonia clavigignenti-juglandacearum from 454 sequence data. Mol Ecol Resour 11:693–702. doi:10.1111/j.1755-0998.2011.02998.x

Casci T (2010) Population genetics Snps that come in threes. Nat Rev Genet 11 (1). doi: 10.1038/Nrg2725

Castle JC (2011) SNPs occur in regions with less genomic sequence conservation. PLoS One 6(6):ARTN e20660. doi:10.1371/journal.pone.0020660

Cingolani P, Platts A, Wang LL, Coon M, Nguyen T, Wang L, Land SJ, Lu XY, Ruden DM (2012) A program for annotating and predicting the effects of single nucleotide polymorphisms, SnpEff: SNPs in the genome of Drosophila melanogaster strain w(1118); iso-2; iso-3. Fly 6(2):80–92. doi:10.4161/Fly.19695

Coulondre C, Miller JH, Farabaugh PJ, Gilbert W (1978) Molecular basis of base substitution hot spots in Escherichia coli. Nature 274:775–780

Cuomo CA, Gueldener U, Xu JR, Trail F, Turgeon BG, Di Pietro A, Walton JD, Ma LJ, Baker SE, Rep M, Adam G, Antoniw J, Baldwin T, Calvo S, Chang YL, DeCaprio D, Gale LR, Gnerre S, Goswami RS, Hammond-Kosack K, Harris LJ, Hilburn K, Kennell JC, Kroken S, Magnuson JK, Mannhaupt G, Mauceli E, Mewes HW, Mitterbauer R, Muehlbauer G, Munsterkotter M, Nelson D, O'Donnell K, Ouellet T, Qi WH, Quesneville H, Roncero MIG, Seong KY, Tetko IV, Urban M, Waalwijk C, Ward TJ, Yao JQ, Birren BW, Kistler HC (2007) The Fusarium graminearum genome reveals a link between localized polymorphism and pathogen specialization. Science 317(5843):1400–1402. doi:10.1126/science.1143708

Daverdin G, Rouxel T, Gout L, Aubertot JN, Fudal I, Meyer M, Parlange F, Carpezat J, Balesdent MH (2012) Genome structure and reproductive behaviour influence the evolutionary potential of a fungal phytopathogen. PLoS Pathog 8(11):ARTN e1003020. doi:10.1371/journal.ppat.1003020

Duran C, Appleby N, Edwards D, Batley J (2009) Molecular genetic markers: discovery, applications, data storage and visualisation. Curr Bioinforma 4:16–27

Duran C, Eales D, Marshall D, Imelfort M, Stiller J, Berkman PJ, Clark T, McKenzie M, Appleby N, Batley J, Basford K, Edwards D (2010) Future tools for association mapping in crop plants. Genome 53(11):1017–1023. doi:10.1139/G10-057

Edwards D, Batley J, Snowdon RJ (2013) Accessing complex crop genomes with next-generation sequencing. Theor Appl Genet 126(1):1–11. doi:10.1007/s00122-012-1964-x

Forche A, Magee PT, Magee BB, May G (2004) Genome-wide single-nucleotide polymorphism map for Candida albicans. Eukaryot Cell 3(3):705–714. doi:10.1128/Ec.3.3.705-714.2004

Fudal I, Ross S, Gout L, Blaise F, Kuhn ML, Eckert MR, Cattolico L, Bernard-Samain S, Balesdent MH, Rouxel T (2007) Heterochromatin-like regions as ecological niches for avirulence genes in the Leptosphaeria maculans genome: map-based cloning of AvrLm6. Mol Plant Microbe Interact 20(4):459–470. doi:10.1094/Mpmi-20-4-0459

Fudal I, Ross S, Brun H, Besnard A-L, Ermel M, Kuhn M-L, Balesdent M-H, Rouxel T (2009) Repeat-induced point mutation (RIP) as an alternative mechanism of evolution toward virulence in Leptosphaeria maculans. Mol Plant Microbe Interact 22(8):932–941. doi:10.1094/mpmi-22-8-0932

Fulton TM, Chunwongse J, Tanksley SD (1995) Microprep protocol for extraction of DNA from tomato and other herbaceous plants. Plant Mol Biol Rep 13(3):207–209

Gout L, Fudal I, Kuhn ML, Blaise F, Eckert M, Cattolico L, Balesdent MH, Rouxel T (2006) Lost in the middle of nowhere: the AvrLm1 avirulence gene of the Dothideomycete Leptosphaeria maculans. Mol Microbiol 60(1):67–80. doi:10.1111/j.1365-2958.2006.05076.x

Hane JK, Lowe RGT, Solomon PS, Tan KC, Schoch CL, Spatafora JW, Crous PW, Kodira C, Birren BW, Galagan JE, Torriani SFF, McDonald BA, Oliver RP (2007) Dothideomycete–plant interactions illuminated by genome sequencing and EST analysis of the wheat pathogen Stagonospora nodorum. Plant Cell 19(11):3347–3368. doi:10.1105/tpc.107.052829

Hayden HL, Cozijnsen AJ, Howlett BJ (2007) Microsatellite and minisatellite analysis of Leptosphaeria maculans in Australia reveals regional genetic differentiation. Phytopathology 97(7):879–887. doi:10.1094/Phyto-97-7-0879

Hayward A, Dalton-Morgan J, Mason A, Zander M, Edwards D, Batley J (2012a) SNP discovery and applications in Brassica napus. J Plant Biotechnol 39:1–12

Hayward A, McLanders J, Campbell E, Edwards D, Batley J (2012b) Genomic advances will herald new insights into the Brassica: Leptosphaeria maculans pathosystem. Plant Biol 14:1–10. doi:10.1111/j.1438-8677.2011.00481.x

Hayward A, Vighnesh G, Delay C, Samian MR, Manoli S, Stiller J, McKenzie M, Edwards D, Batley J (2012c) Second-generation sequencing for gene discovery in the Brassicaceae. Plant Biotechnol J 10(6):750–759. doi:10.1111/j.1467-7652.2012.00719.x

HGP (2013) Human Genome Project http://www.ornl.gov/sci/techresources/Human_Genome/faq/seqfacts.shtml#how. Accessed 30 Jan 2013

Howlett BJ, Idnurm A, Pedras MSC (2001) Leptosphaeria maculans, the causal agent of blackleg disease of Brassicas. Fungal Genet Biol 33(1):1–14. doi:10.1006/fgbi.2001.1274

Imelfort M, Duran C, Batley J, Edwards D (2009) Discovering genetic polymorphisms in next-generation sequencing data. Plant Biotechnol J 7(4):312–317. doi:10.1111/j.1467-7652.2009.00406.x

Kaur S, Cogan NOI, Ye G, Baillie RC, Hand ML, Ling AE, Mcgearey AK, Kaur J, Hopkins CJ, Todorovic M, Mountford H, Edwards D, Batley J, Burton W, Salisbury P, Gororo N, Marcroft S, Kearney G, Smith KF, Forster JW, Spangenberg GC (2009) Genetic map construction and QTL mapping of resistance to blackleg (Leptosphaeria maculans) disease in Australian canola (Brassica napus L.) cultivars. Theor Appl Genet 120(1):71–83. doi:10.1007/s00122-009-1160-9

Kmiec B, Woloszynska M, Janska H (2006) Heteroplasmy as a common state of mitochondrial genetic information in plants and animals. Curr Genet 50(3):149–159. doi:10.1007/s00294-006-0082-1

Kocher TD, Thomas WK, Meyer A, Edwards SV, Paabo S, Villablanca FX, Wilson AC (1989) Dynamics of mitochondrial-DNA evolution in animals—amplification and sequencing with conserved primers. Proc Natl Acad Sci U S A 86(16):6196–6200. doi:10.1073/pnas.86.16.6196

Lai KT, Duran C, Berkman PJ, Lorenc MT, Stiller J, Manoli S, Hayden MJ, Forrest KL, Fleury D, Baumann U, Zander M, Mason AS, Batley J, Edwards D (2012) Single nucleotide polymorphism discovery from wheat next-generation sequence data. Plant Biotechnol J 10(6):743–749. doi:10.1111/j.1467-7652.2012.00718.x

Lee HC, Lai KT, Lorenc MT, Imelfort M, Duran C, Edwards D (2012) Bioinformatics tools and databases for analysis of next-generation sequence data. Brief Funct Genomics 11(1):12–24. doi:10.1093/Bfgp/Elr037

Lesemann SS, Schimpke S, Dunemann F, Deising HB (2006) Mitochondrial heteroplasmy for the cytochrome b gene controls the level of strobilurin resistance in the apple powdery mildew fungus Podosphaera leucotricha (Ell. & Ev.) ES Salmon. J Plant Dis Protect 113(6):259–266

Li RQ, Yu C, Li YR, Lam TW, Yiu SM, Kristiansen K, Wang J (2009) SOAP2: an improved ultrafast tool for short read alignment. Bioinformatics 25(15):1966–1967. doi:10.1093/bioinformatics/btp336

Li J, Lupat R, Amarasinghe KC, Thompson ER, Doyle MA, Ryland GL, Tothill RW, Halgamuge SK, Campbell IG, Gorringe KL (2012) CONTRA: copy number analysis for targeted resequencing. Bioinformatics 28(10):1307–1313. doi:10.1093/bioinformatics/bts146

Lorenc MT, Hayashi S, Stiller J, Hong L, Manoli S, Ruperao P, Visendi P, Berkman PJ, Lai K, Batley J, Edwards D (2012) Discovery of single nucleotide polymorphisms in complex genomes using SGSautoSNP. Biology 1(2):370–382. doi:10.3390/biology1020370

Marcroft SJ, Elliott VL, Cozijnsen AJ, Salisbury PA, Howlett BJ, Van de Wouw AP (2012) Identifying resistance genes to Leptosphaeria maculans in Australian Brassica napus cultivars based on reactions to isolates with known avirulence genotypes. Crop Pasture Sci 63:338–350

Marshall DJ, Hayward A, Eales D, Imelfort M, Stiller J, Berkman PJ, Clark T, McKenzie M, Lai KT, Duran C, Batley J, Edwards D (2010) Targeted identification of genomic regions using TAGdb. Plant Methods 6:Artn 19

Parlange F, Daverdin G, Fudal I, Kuhn ML, Balesdent MH, Blaise F, Grezes-Besset B, Rouxel T (2009) Leptosphaeria maculans avirulence gene AvrLm4-7 confers a dual recognition specificity by the Rlm4 and Rlm7 resistance genes of oilseed rape, and circumvents Rlm4-mediated recognition through a single amino acid change. Mol Microbiol 71(4):851–863. doi:10.1111/j.1365-2958.2008.06547.x

Payne BAI, Wilson IJ, Yu-Wai-Man P, Coxhead J, Deehan D, Horvath R, Taylor RW, Samuels DC, Santibanez-Koref M, Chinnery PF (2012) Universal heteroplasmy of human mitochondrial DNA. Hum Mol Genet 22(2):384–390. doi:10.1093/Hmg/Dds435

Purwantara A, Barrins JM, Cozijnsen AJ, Ades PK, Howlett BJ (2000) Genetic diversity of isolates of the Leptosphaeria maculans species complex from Australia, Europe and North America using amplified fragment length polymorphisms. Mycol Res 104:771–781

Raman R, Taylor B, Marcroft S, Stiller J, Eckermann P, Coombes N, Rehman A, Lindbeck K, Luckett D, Wratten N, Batley J, Edwards D, Wang XW, Raman H (2012) Molecular mapping of qualitative and quantitative loci for resistance to Leptosphaeria maculans causing blackleg disease in canola (Brassica napus L.). Theor Appl Genet 125(2):405–418. doi:10.1007/s00122-012-1842-6

Rouxel T, Grandaubert J, Hane JK, Hoede C, van de Wouw AP, Couloux A, Dominguez V, Anthouard V, Bally P, Bourras S, Cozijnsen AJ, Ciuffetti LM, Degrave A, Dilmaghani A, Duret L, Fudal I, Goodwin SB, Gout L, Glaser N, Linglin J, Kema GHJ, Lapalu N, Lawrence CB, May K, Meyer M, Ollivier B, Poulain J, Schoch CL, Simon A, Spatafora JW, Stachowiak A, Turgeon BG, Tyler BM, Vincent D, Weissenbach J, Amselem J, Quesneville H, Oliver RP, Wincker P, Balesdent M-H, Howlett BJ (2011) Effector diversification within compartments of the Leptosphaeria maculans genome affected by Repeat-Induced Point mutations. Nature Communications 2:202. doi:10.1038/ncomms1189

She XW, Rohl CA, Castle JC, Kulkarni AV, Johnson JM, Chen RH (2009) Definition, conservation and epigenetics of housekeeping and tissue-enriched genes. BMC Genomics 10:Artn 269. doi:10.1186/1471-2164-10-269

Tian XJ, Zheng J, Hu SN, Yu J (2006) The rice mitochondrial genomes and their variations. Plant Physiol 140(2):401–410. doi:10.1104/pp. 105.070060

Tollenaere R, Hayward A, Dalton-Morgan J, Campbell E, Lee JRM, Lorenc MT, Manoli S, Stiller J, Raman R, Raman H, Edwards D, Batley J (2012) Identification and characterization of candidate Rlm4 blackleg resistance genes in Brassica napus using next-generation sequencing. Plant Biotechnol J 10(6):709–715. doi:10.1111/j.1467-7652.2012.00716.x

Van de Wouw AP, Howlett BJ (2012) Estimating frequencies of virulent isolates in field populations of a plant pathogenic fungus, Leptosphaeria maculans, using high-throughput pyrosequencing. J Appl Microbiol 113(5):1145–1153. doi:10.1111/j.1365-2672.2012.05413.x

Van de Wouw AP, Cozijnsen AJ, Hane JK, Brunner PC, McDonald BA, Oliver RP, Howlett BJ (2010) Evolution of linked avirulence effectors in Leptosphaeria maculans is affected by genomic environment and exposure to resistance genes in host plants. PLoS Pathog 6(11):ARTN e1001180. doi:10.1371/journal.ppat.1001180
Acknowledgments
The authors would like to acknowledge funding support from the Australian Research Council (projects LP0883462, LP0989200, LP110100200 and DP0985953) and the Grains and Research Development Council (project DAN00117). Support from the Australian Genome Research Facility (AGRF), the Queensland Cyber Infrastructure Foundation (QCIF) and the Australian Partnership for Advanced Computing (APAC) is gratefully acknowledged.
Electronic supplementary material
Below is the link to the electronic supplementary material.
About this article
Cite this article
Zander, M., Patel, D.A., Van de Wouw, A. et al. Identifying genetic diversity of avirulence genes in Leptosphaeria maculans using whole genome sequencing. Funct Integr Genomics 13, 295–308 (2013). https://doi.org/10.1007/s10142-013-0324-5
Received:

Revised:

Accepted:

Published:

Issue Date:
Keywords
Leptosphaeria maculans

SNPs

Re-sequencing

Molecular markers

Blackleg disease

Brassica