Abstract
Pediatric strokes are rare but critical diagnoses to make in the emergency setting. They are associated with a set of pathologies that are not frequently encountered in the adult population. Some of these diseases have variable clinical presentations and imaging appearance depending on the age of onset and severity of the underlying pathologies. This article reviews the differential diagnoses and noninvasive imaging evaluation of pediatric cerebral ischemic and hemorrhagic diseases.
Access options
Buy single article
Instant access to the full article PDF.
USD 39.95
Price excludes VAT (USA)
Tax calculation will be finalised during checkout.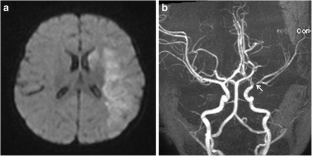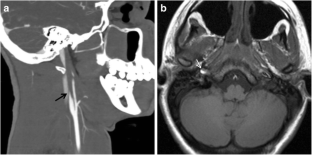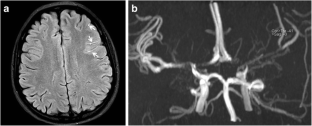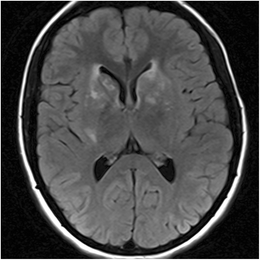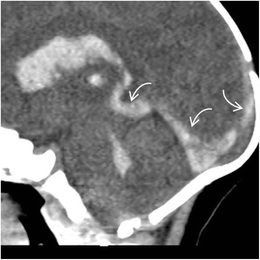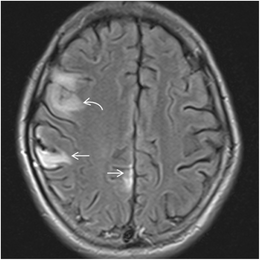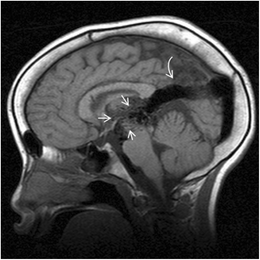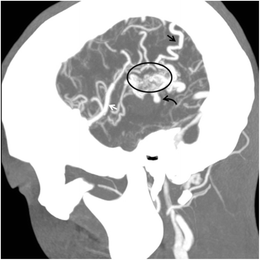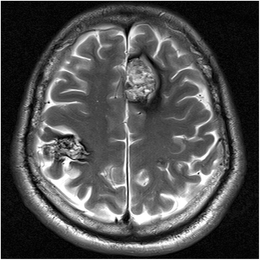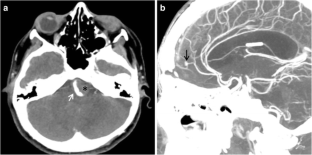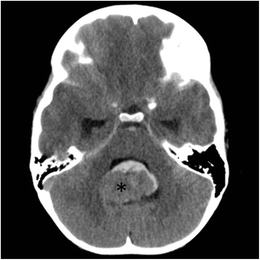 References
Jordan LC, Hillis AE (2011) Challenges in the diagnosis and treatment of pediatric stroke. Nat Rev Neurol 7(4):199–208. https://doi.org/10.1038/nrneurol.2011.23 [doi].

Fullerton HJ, Wintermark M, Hills NK, Dowling MM, Tan M, Rafay MF, Elkind MS, Barkovich AJ, deVeber GA, Investigators VIPS (2016) Risk of recurrent arterial ischemic stroke in childhood: a prospective international study. Stroke 47(1):53–59. https://doi.org/10.1161/STROKEAHA.115.011173 [doi].

Wintermark M, Hills NK, DeVeber GA, Barkovich AJ, Bernard TJ, Friedman NR, Mackay MT, Kirton A, Zhu G, Leiva-Salinas C et al (2017) Clinical and imaging characteristics of arteriopathy subtypes in children with arterial ischemic stroke: results of the VIPS Study. AJNR Am J Neuroradiol. https://doi.org/10.3174/ajnr.A5376

Satti S, Chen J, Sivapatham T, Jayaraman M, Orbach D (2016) Mechanical thrombectomy for pediatric acute ischemic stroke: review of the literature. J Neurointerv Surg doi: neurintsurg-2016-012320 [pii]

Schievink WI (2001) Spontaneous dissection of the carotid and vertebral arteries. N Engl J Med 344(12):898–906. https://doi.org/10.1056/NEJM200103223441206 [doi].

Morel A, Naggara O, Touze E, Raymond J, Mas JL, Meder JF, Oppenheim C (2012) Mechanism of ischemic infarct in spontaneous cervical artery dissection. Stroke 43(5):1354–1361. https://doi.org/10.1161/STROKEAHA.111.643338 [doi].

Scott RM, Smith ER (2009) Moyamoya disease and moyamoya syndrome. N Engl J Med 360(12):1226–1237. https://doi.org/10.1056/NEJMra0804622 [doi].

Vagal AS, Leach JL, Fernandez-Ulloa M, Zuccarello M (2009) The acetazolamide challenge: techniques and applications in the evaluation of chronic cerebral ischemia. AJNR Am J Neuroradiol 30(5):876–884. https://doi.org/10.3174/ajnr.A1538 [doi].

Twilt M, Benseler SM (2013) CNS vasculitis in children. Mult Scler Relat Disord 2(3):162–171. https://doi.org/10.1016/j.msard.2012.11.002 [doi].

Aviv RI, Benseler SM, Silverman ED, Tyrrell PN, Deveber G, Tsang LM, Armstrong D (2006) MR imaging and angiography of primary CNS vasculitis of childhood. AJNR Am J Neuroradiol 27:192-199. Doi: 27/1/192 [pii].

Gallagher KT, Shaham B, Reiff A, Tournay A, Villablanca JP, Curran J, Nelson MD Jr, Bernstein B, Rawlings DJ (2001) Primary angiitis of the central nervous system in children: 5 cases. J Rheumatol 28(3):616–623

Aviv RI, Benseler SM, DeVeber G, Silverman ED, Tyrrell PN, Tsang LM, Armstrong D (2007) Angiography of primary central nervous system angiitis of childhood: conventional angiography versus magnetic resonance angiography at presentation. AJNR Am J Neuroradiol 28:9-15. Doi: 28/1/9 [pii].

Obusez EC, Hui F, Hajj-Ali RA, Cerejo R, Calabrese LH, Hammad T, Jones SE (2014) High-resolution MRI vessel wall imaging: spatial and temporal patterns of reversible cerebral vasoconstriction syndrome and central nervous system vasculitis. AJNR Am J Neuroradiol 35(8):1527–1532. https://doi.org/10.3174/ajnr.A3909 [doi].

Huang BY, Castillo M (2008) Hypoxic-ischemic brain injury: imaging findings from birth to adulthood. Radiographics 28:417-39; quiz 617. Doi: https://doi.org/10.1148/rg.282075066 [doi]

YW W, Hamrick SE, Miller SP, Haward MF, Lai MC, Callen PW, Barkovich AJ, Ferriero DM (2003) Intraventricular hemorrhage in term neonates caused by sinovenous thrombosis. Ann Neurol 54:123–126. https://doi.org/10.1002/ana.10619 [doi].

Lolli V, Molinari F, Pruvo JP, Soto Ares G (2016) Radiological and clinical features of cerebral sinovenous thrombosis in newborns and older children. J Neuroradiol 43(4):280–289. https://doi.org/10.1016/j.neurad.2015.12.001 [doi].

Barkovich AJ, Raybaud C (2012) Pediatric neuroimaging. Wolters Kluwer Lippincott Williams & Wilkins

Spetzler RF, Martin NA (1986) A proposed grading system for arteriovenous malformations. J Neurosurg 65(4):476–483. https://doi.org/10.3171/jns.1986.65.4.0476 [doi].

Liu AC, Segaren N, Cox TS, Hayward RD, Chong WK, Ganesan V, Saunders DE (2006) Is there a role for magnetic resonance imaging in the evaluation of non-traumatic intraparenchymal haemorrhage in children? Pediatr Radiol 36(9):940–946. https://doi.org/10.1007/s00247-006-0236-9 [doi].

Gemmete JJ, Toma AK, Davagnanam I, Robertson F, Brew S (2013) Pediatric cerebral aneurysms. Neuroimaging Clin N Am 23(4):771–779. https://doi.org/10.1016/j.nic.2013.03.018 [doi].

Laurent JP, Bruce DA, Schut L (1981) Hemorrhagic brain tumors in pediatric patients. Childs Brain 8(4):263–270
Ethics declarations
Conflict of interest
The authors declare that they have no conflict of interests.
About this article
Cite this article
Tang, Y., Goodman, W.C., Maldonado, M.D. et al. Imaging of pediatric neurovascular emergencies. Emerg Radiol 25, 227–234 (2018). https://doi.org/10.1007/s10140-017-1576-5
Received:

Accepted:

Published:

Issue Date:

DOI: https://doi.org/10.1007/s10140-017-1576-5
Keywords
Pediatric

Stroke

Hemorrhage

Arteriopathy

Cerebrovenous thrombosis

Arteriovenous malformation

Aneurysm