Abstract
Viral infections involving the central nervous system (CNS) may result from a wide variety of agents and have clinically overlapping manifestations. The diagnosis is often made based on a combination of the clinical exam, local epidemiology, imaging, and biochemical findings. Despite the advances in medicine and imaging, the diagnosis often remains elusive. Imaging, however, still plays a vital role in suggesting the diagnosis in typical cases, excluding potential mimics, and in evaluating changes with therapy. Herein, the authors present a review of various common and rare viral encephalitides with emphasis on the imaging literature.
Access options
Buy single article
Instant access to the full article PDF.
US$ 39.95
Tax calculation will be finalised during checkout.
Subscribe to journal
Immediate online access to all issues from 2019. Subscription will auto renew annually.
US$ 119
Tax calculation will be finalised during checkout.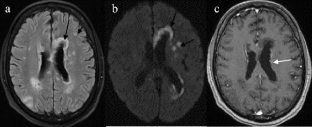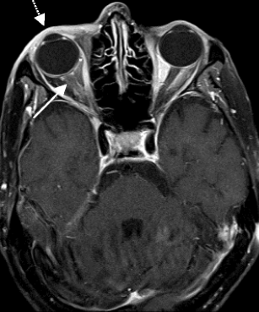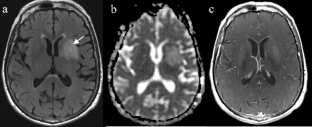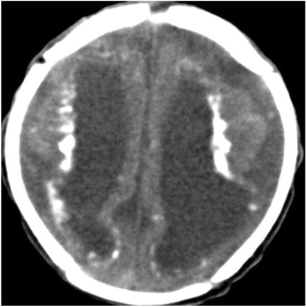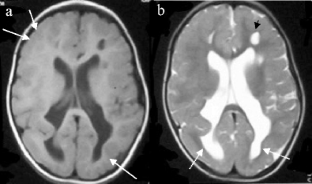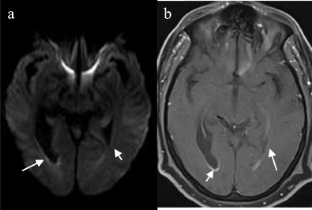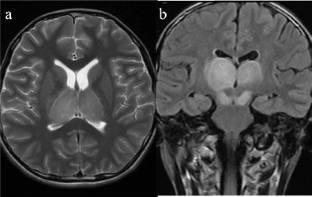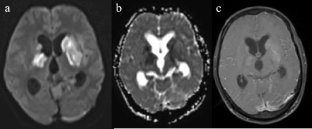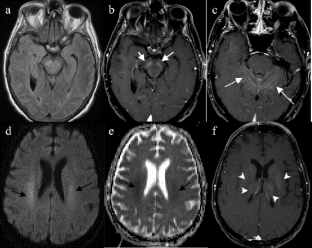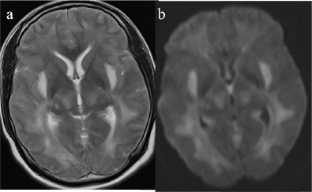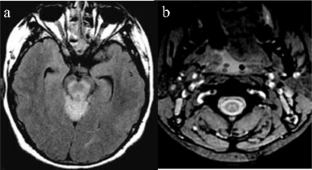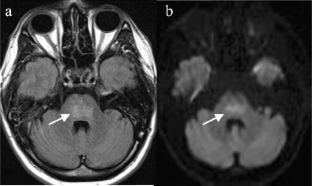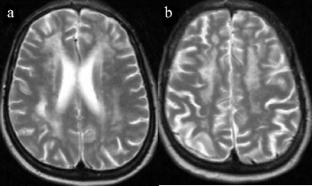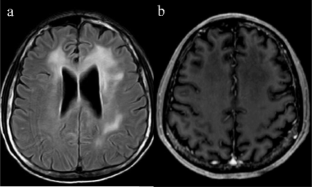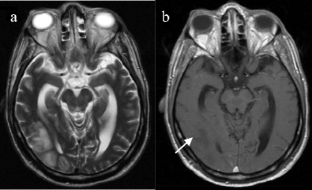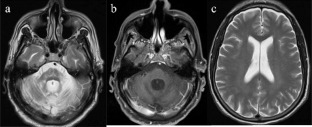 References
1.

Solbrig MV, Hasso AN, Jay CA (2008) CNS viruses—diagnostic approach. Neuroimaging Clin N Am 18(1):1–18 vii

2.

Gupta RK et al (2012) Imaging of central nervous system viral diseases. J Magn Reson Imaging 35(3):477–491

3.

Moritani T et al (2014) Viral infections and white matter lesions. Radiol Clin North Am 52(2):355–382

4.

Bulakbasi N, Kocaoglu M (2008) Central nervous system infections of herpesvirus family. Neuroimaging Clin N Am 18(1):53–84 viii

5.

Bonnici-Mallia M et al (2016) Herpes simplex encephalitis: unusual imaging appearances. BMJ Case Rep 2016. doi:10.1136/bcr-2016-214993

6.

Leonard JR et al (2000) MR imaging of herpes simplex type 1 encephalitis in infants and young children: a separate pattern of findings. AJR Am J Roentgenol 174(6):1651–1655

7.

Vossough A et al (2008) Imaging findings of neonatal herpes simplex virus type 2 encephalitis. Neuroradiology 50(4):355–366

8.

Tang JW et al (2003) Brain stem encephalitis caused by primary herpes simplex 2 infection in a young woman. J Neurol Neurosurg Psychiatry 74(9):1323–1325

9.

Weaver S, Rosenblum MK, DeAngelis LM (1999) Herpes varicella zoster encephalitis in immunocompromised patients. Neurology 52(1):193–195

10.

Chretien F et al (1993) Acute varicella-zoster virus ventriculitis and meningo-myelo-radiculitis in acquired immunodeficiency syndrome. Acta Neuropathol 86(6):659–665

11.

Aygun N et al (1998) Multifocal varicella-zoster virus leukoencephalitis in a patient with AIDS: MR findings. AJNR Am J Neuroradiol 19(10):1897–1899

12.

Villota VA, Delgado J, Pachajoa H (2014) Congenital varicella syndrome in a monochorionic diamniotic twin pregnancy. J Res Med Sci 19(5):474–476

13.

Hagemann G et al (2006) Multiple reversible MR signal changes caused by Epstein-Barr virus encephalitis. AJNR Am J Neuroradiol 27(7):1447–1449

14.

Shian WJ, Chi CS (1996) Epstein-Barr virus encephalitis and encephalomyelitis: MR findings. Pediatr Radiol 26(9):690–693

15.

Fink KR et al (2010) Neuroimaging of pediatric central nervous system cytomegalovirus infection. Radiographics 30(7):1779–1796

16.

Hayward JC et al (1991) Lissencephaly-pachygyria associated with congenital cytomegalovirus infection. J Child Neurol 6(2):109–114

17.

van der Knaap MS et al (2004) Pattern of white matter abnormalities at MR imaging: use of polymerase chain reaction testing of Guthrie cards to link pattern with congenital cytomegalovirus infection. Radiology 230(2):529–536

18.

Gorniak RJ et al (2006) MR imaging of human herpesvirus-6-associated encephalitis in 4 patients with anterograde amnesia after allogeneic hematopoietic stem-cell transplantation. AJNR Am J Neuroradiol 27(4):887–891

19.

Oki J et al (1995) Serial neuroimages of acute necrotizing encephalopathy associated with human herpesvirus 6 infection. Brain Dev 17(5):356–359

20.

Norrby E, Kristensson K (1997) Measles virus in the brain. Brain Res Bull 44(3):213–220

21.

Bennetto L, Scolding N (2004) Inflammatory/post-infectious encephalomyelitis. J Neurol Neurosurg Psychiatry 75(Suppl 1):i22–i28

22.

Moench TR et al (1988) Acute measles in patients with and without neurological involvement: distribution of measles virus antigen and RNA. J Infect Dis 158(2):433–442

23.

Lee KY et al (2003) Acute encephalitis associated with measles: MRI features. Neuroradiology 45(2):100–106

24.

Lee YJ (2011) Acute disseminated encephalomyelitis in children: differential diagnosis from multiple sclerosis on the basis of clinical course. Korean J Pediatr 54(6):234–240

25.

Buchanan R, Bonthius DJ (2012) Measles virus and associated central nervous system sequelae. Semin Pediatr Neurol 19(3):107–114

26.

Brismar J et al (1996) Subacute sclerosing panencephalitis: evaluation with CT and MR. AJNR Am J Neuroradiol 17(4):761–772

27.

Prashanth LK et al (2006) Adult onset subacute sclerosing panencephalitis: clinical profile of 39 patients from a tertiary care centre. J Neurol Neurosurg Psychiatry 77(5):630–633

28.

Greenfield JG (1950) Encephalitis and encephalomyelitis in England and Wales during the last decade. Brain 73(2):141–166

29.

Alkan A et al (2003) Early- and late-state subacute sclerosing panencephalitis: chemical shift imaging and single-voxel MR spectroscopy. AJNR Am J Neuroradiol 24(3):501–506

30.

Suga K et al (2015) Mumps encephalitis with akinesia and mutism. Pediatr Int 57(4):721–724

31.

Aydemir C et al (2009) Acute tetraventricular hydrocephalus caused by mumps meningoencephalitis in a child. Pediatr Neurosurg 45(6):419–421

32.

Takanashi J et al (2015) Clinically mild encephalitis with a reversible splenial lesion (MERS) after mumps vaccination. J Neurol Sci 349(1-2):226–228

33.

Mizushima N, Murakami Y (1986) Deafness following mumps: the possible pathogenesis and incidence of deafness. Auris Nasus Larynx 13(Suppl 1):S55–S57

34.

Abe T et al (1998) Japanese encephalitis. J Magn Reson Imaging 8(4):755–761

35.

Handique SK et al (2006) Temporal lobe involvement in Japanese encephalitis: problems in differential diagnosis. AJNR Am J Neuroradiol 27(5):1027–1031

36.

Singh P et al (2001) Coexistent neurocysticercosis and Japanese B encephalitis: MR imaging correlation. AJNR Am J Neuroradiol 22(6):1131–1136

37.

Azad R et al (2003) Is neurocysticercosis a risk factor in coexistent intracranial disease? An MRI based study. J Neurol Neurosurg Psychiatry 74(3):359–361

38.

Petropoulou KA et al (2005) West Nile virus meningoencephalitis: MR imaging findings. AJNR Am J Neuroradiol 26(8):1986–1995

39.

Ali M et al (2005) West Nile virus infection: MR imaging findings in the nervous system. AJNR Am J Neuroradiol 26(2):289–297

40.

Nouranifar RK, Ali M, Nath J (2003) The earliest manifestation of focal encephalitis on diffusion-weighted MRI. Clin Imaging 27(5):316–320

41.

Leis AA et al (2002) A poliomyelitis-like syndrome from West Nile virus infection. N Engl J Med 347(16):1279–1280

42.

Cerna F et al (1999) St. Louis encephalitis and the substantia nigra: MR imaging evaluation. AJNR Am J Neuroradiol 20(7):1281–1283

43.

Wasay M et al (2000) St Louis encephalitis: a review of 11 cases in a 1995 Dallas, Tex, epidemic. Arch Neurol 57(1):114–118

44.

Borawake K et al (2011) Dengue encephalitis. Indian J Crit Care Med 15(3):190–193

45.

Puccioni-Sohler M, Rosadas C, Cabral-Castro MJ (2013) Neurological complications in dengue infection: a review for clinical practice. Arq Neuropsiquiatr 71(9b):667–671

46.

Saito N et al (2015) A case of clinically mild encephalitis/encephalopathy with a reversible splenial lesion due to dengue fever. Kansenshogaku Zasshi 89(4):465–469

47.

Gerardin P et al (2016) Chikungunya virus-associated encephalitis: a cohort study on La Reunion Island, 2005–2009. Neurology 86(1):94–102

48.

Ganesan K et al (2008) Chikungunya encephalomyeloradiculitis: report of 2 cases with neuroimaging and 1 case with autopsy findings. AJNR Am J Neuroradiol 29(9):1636–1637

49.

Gauri LA et al (2012) Post chikungunya brain stem encephalitis. J Assoc Physicians India 60:68–70

50.

Shu B et al (2011) Design and performance of the CDC real-time reverse transcriptase PCR swine flu panel for detection of 2009 A (H1N1) pandemic influenza virus. J Clin Microbiol 49(7):2614–2619

51.

Incecik F et al (2012) Fatal encephalitis associated with novel influenza A (H1N1) virus infection in a child. Neurol Sci 33(3):677–679

52.

Zeng H et al (2013) Clinical and MRI features of neurological complications after influenza A (H1N1) infection in critically ill children. Pediatr Radiol 43(9):1182–1189

53.

de Fatima Vasco Aragao M et al (2016) Clinical features and neuroimaging (CT and MRI) findings in presumed Zika virus related congenital infection and microcephaly: retrospective case series study. BMJ 353:i1901

54.

Mlakar J et al (2016) Zika virus associated with microcephaly. N Engl J Med 374(10):951–958

55.

Awasthi M et al (2001) Imaging findings in rabies encephalitis. AJNR Am J Neuroradiol 22(4):677–680

56.

Mani J et al (2003) Magnetic resonance imaging in rabies. Postgrad Med J 79(932):352–354

57.

Lu A et al (2015) Temporal evolution on MRI of successful treatment of rabies. Clin Imaging 39(5):893–896

58.

Lim CC et al (2002) Nipah virus encephalitis: serial MR study of an emerging disease. Radiology 222(1):219–226

59.

Wong KT et al (2002) Nipah virus infection: pathology and pathogenesis of an emerging paramyxoviral zoonosis. Am J Pathol 161(6):2153–2167

60.

Hautala T et al (2011) Young male patients are at elevated risk of developing serious central nervous system complications during acute Puumala hantavirus infection. BMC Infect Dis 11:217

61.

Haddad J et al (1990) Neonatal echovirus encephalitis with white matter necrosis. Neuropediatrics 21(4):215–217

62.

Shen WC et al (1999) MR imaging findings of enteroviral encephaloymelitis: an outbreak in Taiwan. AJNR Am J Neuroradiol 20(10):1889–1895

63.

Huang YC et al (2013) Adenovirus infection associated with central nervous system dysfunction in children. J Clin Virol 57(4):300–304

64.

Zagardo MT et al (1998) Rhombencephalitis caused by adenovirus: MR imaging appearance. AJNR Am J Neuroradiol 19(10):1901–1903

65.

Nagasawa H et al (2006) A case of non-herpetic acute limbic encephalitis associated with a type-2 adenovirus infection. Rinsho Shinkeigaku 46(5):322–327

66.

Hibino M et al (2014) Transient hemiparesis and hemianesthesia in an atypical case of adult-onset clinically mild encephalitis/ encephalopathy with a reversible splenial lesion associated with adenovirus infection. Intern Med 53(11):1183–1185

67.

Takanashi J et al (2010) Clinical and radiological features of rotavirus cerebellitis. AJNR Am J Neuroradiol 31(9):1591–1595

68.

Barre-Sinoussi F et al (1983) Isolation of a T-lymphotropic retrovirus from a patient at risk for acquired immune deficiency syndrome (AIDS). Science 220(4599):868–871

69.

Smith AB, Smirniotopoulos JG, Rushing EJ (2008) From the archives of the AFIP: central nervous system infections associated with human immunodeficiency virus infection: radiologic-pathologic correlation. Radiographics 28(7):2033–2058

70.

Filippi CG et al (2001) Diffusion tensor imaging of patients with HIV and normal-appearing white matter on MR images of the brain. AJNR Am J Neuroradiol 22(2):277–283

71.

Patel SH et al (2003) Whole-brain N-acetylaspartate level and cognitive performance in HIV infection. AJNR Am J Neuroradiol 24(8):1587–1591

72.

Dore GJ et al (2003) Marked improvement in survival following AIDS dementia complex in the era of highly active antiretroviral therapy. Aids 17(10):1539–1545

73.

Padgett BL et al (1971) Cultivation of papova-like virus from human brain with progressive multifocal leucoencephalopathy. Lancet 1(7712):1257–1260

74.

Astrom KE, Mancall EL, Richardson EP Jr (1958) Progressive multifocal leuko-encephalopathy; a hitherto unrecognized complication of chronic lymphatic leukaemia and Hodgkin's disease. Brain 81(1):93–111

75.

Hartman EA, Huang D (2008) Update on PML: lessons from the HIV uninfected and new insights in pathogenesis and treatment. Curr HIV/AIDS Rep 5(3):112–119

76.

Bag AK et al (2010) JC virus infection of the brain. AJNR Am J Neuroradiol 31(9):1564–1576

77.

Khanna N et al (2009) Incidence and outcome of progressive multifocal leukoencephalopathy over 20 years of the Swiss HIV Cohort Study. Clin Infect Dis 48(10):1459–1466

78.

Whiteman ML et al (1993) Progressive multifocal leukoencephalopathy in 47 HIV-seropositive patients: neuroimaging with clinical and pathologic correlation. Radiology 187(1):233–240

79.

Bergui M et al (2004) Progressive multifocal leukoencephalopathy: diffusion-weighted imaging and pathological correlations. Neuroradiology 46(1):22–25

80.

Katz-Brull R et al (2004) Elevation of myoinositol is associated with disease containment in progressive multifocal leukoencephalopathy. Neurology 63(5):897–900

81.

Bienfait HP et al (1998) Progressive multifocal leukoencephalopathy presenting as a solitary gray matter lesion. J Neurol 245(8):557–558

82.

Bernal-Cano F, Joseph JT, Koralnik IJ (2007) Spinal cord lesions of progressive multifocal leukoencephalopathy in an acquired immunodeficiency syndrome patient. J Neurovirol 13(5):474–476
Ethics declarations
Conflict of interest
The authors declare that they have no conflict of interest.
About this article
Cite this article
Maller, V.V., Bathla, G., Moritani, T. et al. Imaging in viral infections of the central nervous system: can images speak for an acutely ill brain?. Emerg Radiol 24, 287–300 (2017). https://doi.org/10.1007/s10140-016-1463-5
Received:

Accepted:

Published:

Issue Date:
Keywords
Viral

CNS

Infection

Encephalopathy

Myelitis