Abstract
The purpose of this study was to retrospectively assess the diagnostic performance of multi-detector row computed tomography (MDCT) in an evaluation of pancreas divisum using endoscopic retrograde pancreatography (ERP) as the reference standard. We analyzed 41 consecutive patients (14 cases of pancreas divisum and 27 cases of standard anatomy) who had undergone both MDCT and ERP for the evaluation of clinically diagnosed acute pancreatitis between November 2004 and June 2007. The CT reconstruction thickness and interval were both 3 mm. Two radiologists independently reviewed CT data, and the diagnostic confidence in determining the pancreatic ductal anatomy was scored using a five-point scale. CT detectability was correlated with the severity of pancreatitis and the degree of pancreatic necrosis based on the Balthazar index. With consensus, 16 of 41 cases (39.0%) were evaluated as indeterminate. Ductal anatomy was correctly diagnosed in 23 of 41 cases (56.1%). Eight of 14 cases (57.1%) were correctly diagnosed as pancreas divisum. Standard anatomy was identified in 15 of 27 cases (55.6%). The inter-observer agreement was substantial (κ = 0.71). Grade B or more pancreatitis and the presence of pancreatic necrosis significantly influenced the evaluation of ductal anatomy (p = 0.01 and p < 0.01, respectively). Pancreas divisum was correctly diagnosed in the case of grade A acute pancreatitis. The CT detectability of pancreas divisum in patients with grade B or more pancreatitis is still relatively low even in the MDCT era.
Access options
Buy single article
Instant access to the full article PDF.
USD 39.95
Price excludes VAT (USA)
Tax calculation will be finalised during checkout.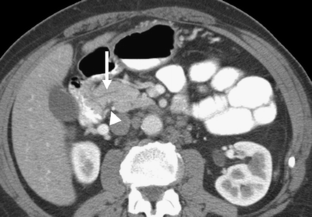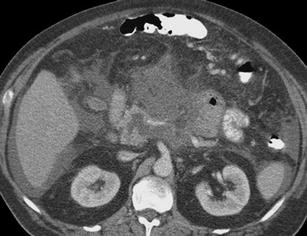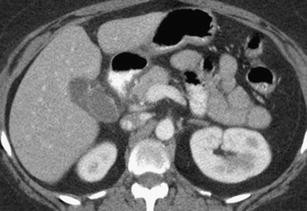 References
Cotton PB (1980) Congenital anomaly of pancreas divisum as cause of obstructive pain and pancreatitis. Gut 21:105–114

Kleitsch WP (1955) Anatomy of the pancreas: a study with special reference to the duct system. Arch Surg 71:795–802

Delhaye M, Engelholm L, Cremer M (1988) Pancreas divisum: controversial clinical significance. Dig Dis 6:30–39

Burtin P, Person B, Charneau J, Boyer J (1991) Pancreas divisum and pancreatitis: a coincidental association? Endoscopy 23:55–58

Morgan DE, Logan K, Baron TH, Koehler RE, Smith JK (1999) Pancreas divisum: implications for diagnostic and therapeutic pancreatography. AJR Am J Roentgenol 173:193–198

Soto JA, Lucey BC, Stuhlfaut JW (2005) Pancreas divisum: depiction with multi-detector row CT. Radiology 235:503–508

Itoh S, Takada A, Satake H, Ota T, Ishigaki T (2005) Diagnostic value of multislice computed tomography for pancreas divisum: assessment with oblique coronal reconstruction images. J Comput Assist Tomogr 29:452–460

Balthazar EJ, Robinson DL, Megibow AJ, Ranson JH (1990) Acute pancreatitis: value of CT in establishing prognosis. Radiology 174:331–336

Lu WF (1998) ERCP and CT diagnosis of pancreas divisum and its relation to etiology of chronic pancreatitis. World J Gastroenterol 4:150–152

Klein SD, Affronti JP (2004) Pancreas divisum, an evidence-based review: part I, pathophysiology. Gastrointest Endosc 60:419–425 (Review)

Gregg JA (1977) Pancreas divisum: its association with pancreatitis. Am J Surg 134:539–543

Balthazar EJ (2002) Acute pancreatitis: assessment of severity with clinical and CT evaluation. Radiology 223:603–613 (Review)

Zeman RK, McVay LV, Silverman PM, Cattau EL, Benjamin SB, Fleischer DF et al (1988) Pancreas divisum: thin-section CT. Radiology 169:395–398

Varshney S, Johnson CD (1999) Pancreas divisum. Int J Pancreatol 25:135–141 (Review)

Anderson SW, Soto JA (2009) Pancreatic duct evaluation: accuracy of portal venous phase 64 MDCT. Abdom Imaging 34:55–63

Bret PM, Reinhold C, Taourel P, Guibaud L, Atri M, Barkun AN (1996) Pancreas divisum: evaluation with MR cholangiopancreatography. Radiology 199:99–103

Manfredi R, Costamagna G, Brizi MG, Spina S, Maresca G, Vecchioli A et al (2000) Pancreas divisum and "santorinicele": diagnosis with dynamic MR cholangiopancreatography with secretin stimulation. Radiology 217:403–408

Soulen MC, Zerhouni EA, Fishman EK, Gayler BW, Milligan F, Siegelman SS (1989) Enlargement of the pancreatic head in patients with pancreas divisum. Clin Imaging 13:51–57
Conflict of interest statement
The authors have no conflicts of interest that may have influenced this work.
About this article
Cite this article
Asayama, Y., Fang, W., Stolpen, A. et al. Detectability of pancreas divisum in patients with acute pancreatitis on multi-detector row computed tomography. Emerg Radiol 19, 121–125 (2012). https://doi.org/10.1007/s10140-011-1008-x
Received:

Accepted:

Published:

Issue Date:

DOI: https://doi.org/10.1007/s10140-011-1008-x
Keywords