Abstract
South Asia is one of the most flood vulnerable regions in the world. Floods occur often in the region triggered by heavy monsoon precipitation and can cause enormous damages to lives, property, crops and infrastructure. The frequency of extreme floods is on the rise in Bangladesh, India and Pakistan. Past extreme floods fall within the range of climate variability but frequency, magnitude and extent flooding may increase in South Asia in future due to climate change. Flood risk is sensitive to different levels of warming. For example, in Bangladesh, analysis shows that most of the expected changes in flood depth and extent would occur between 0 and 2°C warming. The three major rivers Ganges, Brahmaputra and Meghna/Barak will play similar roles in future flooding regimes as they are doing presently. Increases in future flooding can cause extensive damage to rice crops in the monsoon. This may have implications for food security especially of poor women and children. Floods can also impact public health in the flood plains and in the coastal areas.
This is a preview of subscription content, log in to check access.
Access options
Buy single article
Instant access to the full article PDF.
US$ 39.95
Price includes VAT for USA
Subscribe to journal
Immediate online access to all issues from 2019. Subscription will auto renew annually.
US$ 99
This is the net price. Taxes to be calculated in checkout.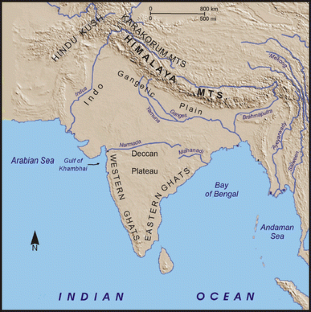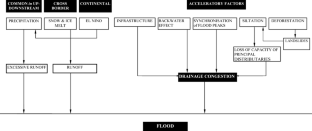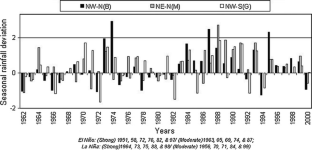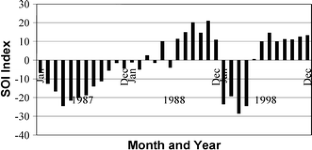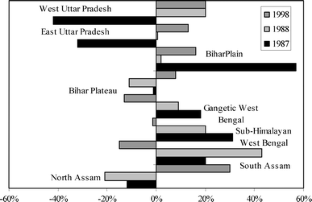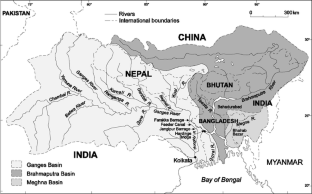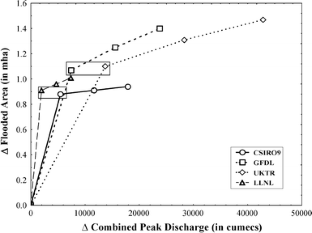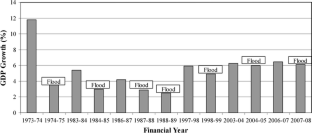 References
Action Aid (2008) Bihar floods 2008 needs assessment report. Action Aid India, Bangalore. http://www.actionaidusa.org/assets/pdfs/bihar_floods_needs_assessment.pdf

Agrawala S, Ota T, Ahmed AU, Smith J, Van Aalst M (2003a) Development and climate change in Bangladesh: focus on coastal flooding and the sundarbans. OECD, Environment Directorate & Development Co-operation Directorate, Paris, France. http://www.oecd.org/dataoecd/46/55/21055658.pdf

Agrawala S, Raksakulthai V, Van Aalst M, Larsen P, Smith J, Reynolds J (2003b) Development and climate change in Nepal: focus on water resources and hydropower. OECD, Environment Directorate & Development Co-operation Directorate, Paris, France. http://www.oecd.org/dataoecd/6/51/19742202.pdf

Chowdhury MR (2003) The El Niño-Southern Oscillation (ENSO) and seasonal flooding—Bangladesh. Theor Appl Climatol 76(1–2):105–124

Chowdhury R, Ward N (2004) Hydro-meteorological variability in the greater Ganges-Brahmaputra-Meghna basins. Int J Climatol 24(12):1495–1508

Cruz RV, Harasawa H, Lal M, Wu S, Anokhin Y, Punsalmaa B, Honda Y, Jafari M, Li C, Ninh NH (2007) Asia. In: Parry ML, Canziani OF, Palutikof JP, van der Linden PJ, Hanson CE (eds) Climate change 2007: impacts adaptation and vulnerability. Contribution of working group II to the fourth assessment report of the intergovernmental panel on climate change. Cambridge University Press, Cambridge, pp 469–506

Dartmouth University (2005) 2005 Global register of major flood events. http://www.dartmouth.edu/~floods/Archives/2005sum.htm

Dhar ON, Nandargi S (2003) Hydrometeorological aspects of floods in India. Nat Hazards 28(1):1–33

Gill GJ (2003) Annex 1: food security in Bangladesh. In: Gill GJ, Farrington J, Anderson E et al. (eds) Food Security and the millennium development goal on Hunger in Asia. ODI Working Paper # 231. ODI, London, UK

Gordon HB, Whetton PH, Pittock AB, Fowler AM, Haylock MR (1992) Simulated changes in daily rainfall intensity due to the enhanced greenhouse-effect—implications for extreme rainfall events. Clim Dyn 8(2):83–102

Gosain AK, Rao S (2003) Impacts of Climate change on water sector. In: Shukla PR, Sharma SK, Ravindranth NH, Garg A, Bhattacharya S (eds) Climate change and India: vulnerability assessment and adaptation. pp 159–192

Government of India (2004) India's national communication to the United Nations framework convention on climate change. Ministry of Environment and Forests, New Delhi

Hulme M, Doherty R, Ngara T, New M, Lister D (2001) African climate change: 1900–2100. Clim Res 17(2):145–168

Karim Z, Hussain SG, Ahmed M (1996) Assessing impacts of climatic variations on foodgrain prpduction in Bangladesh. Water Air Soil Pollut 92 (1):53–62

Karim Z, Hussain SKG, Ahmed AU (1998) Climate change vulnerability of crop agriculture. In: Huq S, Karim Z, Asaduzzaman M, Mahtab F (eds) Vulnerability and adaptation to climate change for Bangladesh. Kluwer Academic Publishers, Dordrecht

Kattenberg A, Giorgi F, Grassl H, Meehl GA, Mitchell JFB, Stouffer RJ, Tokioka T, Weaver AJ, Wigley TML (1996) Climate models-projections of future climate. In: Houghton JT, Meira Filho LG, Callander BA, Harris N, Kattenberg A, Maskell K (eds) Climate change 1995: the science of climate change. Contribution of working group I to the second assessment report of the intergovernmental panel on climate change. Cambridge University Press, Cambridge

Kumar A, Dudhia J, Rotunno R, Niyogi D, Mohanty UC (2008) Analysis of the 26 July 2005 heavy rain event over Mumbai, India using the Weather Research and Forecasting (WRF) model. Q J R Meteorol Soc 134:1897–1910

Lal M (2001) Tropical cyclones in a warmer world. Curr Sci 80(9):1103–1104

Lal M (2005) Climate change—implications for India's water resources. In: Mirza MMQ, Ahmad QK (eds) Climate change and water resources in South Asia. A.A. Balkema Publishers (Taylor & Francis Group), UK, pp 15–193

Lal M, Meehl GA, Arblaster JM (2000) Simulation of Indian summer monsoon rainfall and its intraseasonal variability in the NCAR climate system model. Reg Environ Change 1(3–4):163–179

McGuffie K, Henderson-Sellers A, Holbrook N, Kothavala Z, Balachova O, Hoekstra J (1999) Assessing simulations of daily temperature and precipitation variability with global climate models for present and enhanced greenhouse climates. Int J Climatol 19(1):1–26

Miller CJ, Drasar BS, Feachem RG (1982) Cholera and estuarine salinity in Calcutta and London. Lancet 319(8283):1216–1218

Mirza MMQ (1998) Modelling the effects of climate change on flooding in Bangladesh. PhD Thesis, University of Waikato, Waikato, New Zealand

Mirza MMQ (2003) Three recent extreme floods in Bangladesh: a hydro-meteorological analysis. Nat Hazards 28(1):35–64

Mirza MMQ (2007) Hydrological extremes in the IPCC AR4. In: Heinonen M (ed) Third international conference on climate and water, Helsinki, 2007. Finnish Environment Institute. http://www.ymparisto.fi/download.asp?contentid=73290&lan=en

Mirza MMQ, Warrick RA, Ericksen NJ, Kenny GJ (2001) Are floods getting worse in the Ganges, Brahmaputra and Meghna basins? Glob Environ Change B Environ Hazards 3(2):37–48

Mirza MMQ, Warrick RA, Ericksen NJ (2003) The implications of climate change on floods of the Ganges, Brahmaputra and Meghna rivers in Bangladesh. Clim Change 57(3):287–318

MOA (2007) Handbook of agricultural statistics. Ministry of Agriculture. Government of the People's Republic of Bangladesh, Ministry of Agriculture, Dhaka. http://www.moa.gov.bd/statistics/statistics.htm

Mustafi BAA, Azad MAS (2003) The 1998 flood: losses and damages of agricultural production in Bangladesh. J Biol Sci 3(2):147–156

Pascual M, Bouma MJ, Dobson AP (2002) Cholera and climate: revisiting the quantitative evidence. Microbes Infect 4(2):237–245

Peng S, Huang J, Sheehy JE, Laza RC, Visperas RM, Zhong X, Centeno GS, Khush GS, Cassman KG (2004) Rice yields decline with higher night temperature from global warming. Proc Natl Acad Sci USA 101(27):9971–9975

Rupa Kumar K, Krishna Kumar K, Ashrit RG, Patwardhan SK, Pant GB (2003) Climate change in India: observations and model PROJECTIONS. In: Shukla PR, Sharma SK, Venkata Ramana P (eds) Climate change and India: issues, concerns and opportunities. New Delhi, India, pp 24–75

Sahabuddin Q (2000) Impact of recent floods on agriculture: some suggested interventions. Daily Star Features, Dhaka

Singh GP, Dash SK (2004) Atmospheric circulation characteristics during some El-Niño years in relation to Indian summer monsoon rainfall. Theor Appl Climatol 81(1–2):113–120

Srivastava AK, Ray KCS, De US (2000) Trend in the frequency of cyclonic disturbances and their intensification over Indian Seas. Mausam 51:113–118

United Nations (2007) Cyclone Sidr Bangladesh situation report No. 12. Office for the Coordination of the Humanitarian Affairs (OCHA), Bangkok, Thailand

Whetton PH, Fowler AM, Haylock MR, Pittock AB (1993) Implications of climate-change due to the enhanced greenhouse-effect on floods and droughts in Australia. Clim Change 25(3–4):289–317
About this article
Cite this article
Mirza, M.M.Q. Climate change, flooding in South Asia and implications. Reg Environ Change 11, 95–107 (2011). https://doi.org/10.1007/s10113-010-0184-7
Accepted:

Published:

Issue Date:
Keywords
Climate change

Flooding

South Asia

Crop damage

Food security