Abstract
This paper presents a discussion of the susceptibility of human factors to the use of folk models. The case of automation-induced complacency is used as a guiding example to illustrate how folk models (1) substitute one label for another rather than decomposing a large construct into more measurable specifics; (2) are immune to falsification and so resist the most important scientific quality check; and (3) easily get overgeneralised to situations they were never meant to speak about. We then discuss the link between models and measurements, where the model constrains what can be measured by describing what is essential performance, and where the model's parameters become the basis for specifying the measurements. We propose that one way forward for human factors is to de-emphasize the focus on inferred and uncertain states of the mind, and shift to characteristics of human performance instead.
This is a preview of subscription content, log in to check access.
Access options
Buy single article
Instant access to the full article PDF.
US$ 39.95
Tax calculation will be finalised during checkout.
Subscribe to journal
Immediate online access to all issues from 2019. Subscription will auto renew annually.
US$ 79
Tax calculation will be finalised during checkout.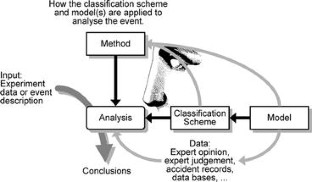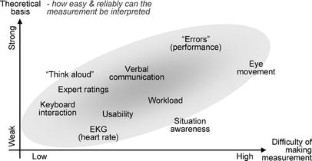 References
Aeronautica Civil de Colombia (1996) Aircraft accident report: Controlled flight into terrain, American Airlines flight 965, Boeing 757–223, N651AA near Cali, Colombia, 20 December 1995. Aeronautica Civil, Bogota, Colombia

Attneave F (1959) Applications of information theory to psychology: A summary of basic concepts, methods, and results. Holt, Rinehart and Winston, New York, NY

Billings CE (1996) Situation awareness measurement and analysis: a commentary. In: Garland DJ, Endsley MR (eds) Experimental analysis and measurement of situation awareness. Embry-Riddle Aeronautical University Press, Daytona Beach, FL, p 3

Buck RN (1995) The pilot's burden: Flight safety and the roots of pilot error. Iowa State University Press, Ames, IA

Campbell RD, Bagshaw M (1991) Human performance and limitations in aviation. Blackwell Science, Oxford, UK, p 126

Endsley MR (1999) Situation awareness in aviation systems. In: Garland DJ, Wise JA, Hopkin VD (eds) Handbook of aviation human factors. Lawrence Erlbaum Associates, Hillsdale, NJ, pp 257–276

Federal Aviation Administration (1996) The interface between flightcrews and modern flight deck systems. Author, Washington DC

Hollnagel E, Woods DD (1983) Cognitive systems engineering: New wine in new bottles. Int J Man Mach Stud 18:583–600

Hollnagel E (1993) Human reliability analysis: Context and control. Academic, London

Hollnagel E (1998a) Context, cognition, and control. In: Waern Y (ed) Co-operation in process management – Cognition and information technology. Taylor and Francis, London

Hollnagel E (1998b) Measurements and models, models and measurements: You can't have one without the other. In: NATO RTO Meeting Proceedings 4, Collaborative Crew Performance In Complex Operational Systems, 20–22 April 1998, Edinburgh, Scotland (TRO-MP-4 AC/323(HFM)TP/2)

Kahneman D (1973) Attention and effort. Prentice-Hall, Englewood Cliffs, NJ

Kern T (1998) Flight Discipline. McGraw-Hill, New York, NY, p 240

Lindsay PH, Norman DA (1977) Human information processing: An introduction to psychology, 2nd edn. Academic, New York

Morick H (1971) Cartesian privilege and the strictly mental. Philos Phenom Res 31(4):546–551

National Transportation Safety Board (1974) Delta Air Lines Douglas DC-9–31, Boston, MA, 7/31/73 (NTSB/AAR-74/03). NTSB, Washington DC

National Transportation Safety Board (1994) Safety study: A review of flightcrew-involved major accidents of U.S. air carriers, 1978 through 1990 (NTSB/SS-94/01). NTSB, Washington DC

Norman DA (1976) Memory and attention, 2nd edn. Wiley, New York

O'Hare D, Roscoe S (1990) Flightdeck performance: The human factor. Iowa State University Press, Ames, IA, p 117

Parasuraman R, Molly R, Singh I (1993) Performance consequences of automation-induced complacency. Int J Aviat Psychol 3(1):3

Popper KR (1972) The logic of scientific discovery. Hutchinson, London

Sarter NB, Woods DD (1997) Teamplay with a powerful and independent agent: Operational experiences and automation surprises on the Airbus A-320. Hum Factors 39(4):553–569

Stich S (1985) From folk psychology to cognitive science: A case against belief. MIT Press, Cambridge, MA

Stokes A, Kite K (1994) Flight stress: Stress, fatigue and performance in aviation. Avebury Aviation, Aldershot, UK

Waldman RH (1999) Cockpit discipline. J Professional Aviation Training 1(6):10–15

Weick KE (1995) Sensemaking in organizations. Sage, London

Wiener EL (1988) Cockpit automation. In: Wiener EL, Nagel DC (eds) Human factors in aviation. Academic, San Diego, CA, p 452

Woods DD (1993) Process-tracing methods for the study of cognition outside of the experimental laboratory. In: Klein GA, Orasanu J, Calderwood R, Zsambok CE (eds) Decision making in action: Models and methods. Ablex, Norwood, NJ, pp 228–251

Yerkes RM, Dodson JD (1908) The relation of strength of stimulus to rapidity of habit-formation. Journal of Comparative and Neurological Psychology 18:459–482
About this article
Cite this article
Dekker, S., Hollnagel, E. Human factors and folk models. Cogn Tech Work 6, 79–86 (2004). https://doi.org/10.1007/s10111-003-0136-9
Received:

Accepted:

Published:

Issue Date:
Keywords
Model

Mind

Cognition

Human factors

Explanation

Falsification