Abstract
Several therapeutic strategies have been proposed to optimize the conventional treatment of fractures. Photobiomodulation (PBM) appears to help reduce pain and control inflammation, and it also accelerates bone repair. This systematic review aimed to evaluate the effectiveness and safety of PBM with low-level laser therapy (LLLT) in the bone fracture healing process. We included randomized controlled trials (RCTs) comparing the effects of PBM with those of any other intervention in adults with lower or upper limb bone fractures. The primary outcomes investigated were pain reduction, radiographic healing, and adverse events. The searches were conducted in October 2018. Two RCTs were included that compared PBM to the placebo. A meta-analysis showed significant difference in favor of PBM for pain reduction (MD 1.19, 95% CI [0.61 to 1.77], 106 participants, two RCTs), but this difference was not clinically significant. One RCT (50 participants) showed a clinical and statistical improvement in physical function (MD − 14.60, 95% CI [− 21.39 to − 7.81]) and no difference in radiographic healing, regarding absence of fracture line (RR 1.00, 95% CI [0.93 to 1.08]) and visible bone callus (RR 0.33, 95% CI [0.01 to 7.81]). The certainty of evidence was classified as low to very low. Based on the evidence of low to very low certainty, PBM seems to be associated with the improvement of pain and function. Therefore, new RCTs are required that meet the recommendations of CONSORT to prove the effectiveness and safety of this intervention and support its recommendation in clinical practice.
Access options
Buy single article
Instant access to the full article PDF.
USD 39.95
Price excludes VAT (USA)
Tax calculation will be finalised during checkout.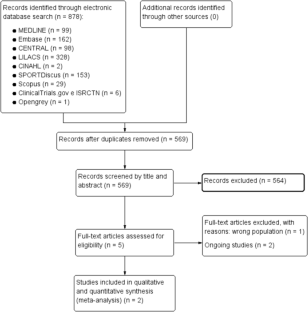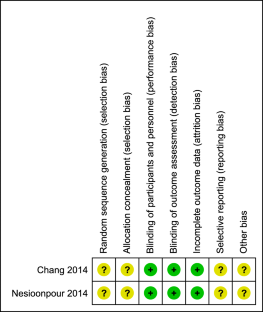 References
Ho-Shui-Ling A, Bolander J, Rustom LE, Johnson AW, Luyten FP, Picart C (2018) Bone regeneration strategies: engineered scaffolds, bioactive molecules and stem cells current stage and future perspectives. Biomaterials. 180:143–162

Perez JR, Kouroupis D, Li DJ, Best TM, Kaplan L, Correa D (2018) Tissue engineering and cell-based therapies for fractures and bone defects. Front Bioeng Biotechnol 6:105

Kostenuik P, Mirza FM (2017) Fracture healing physiology and the quest for therapies for delayed healing and nonunion. J Orthop Res 35(2):213–223

Bayat M, Virdi A, Jalalifirouzkouhi R, Rezaei F (2018) Comparison of effects of LLLT and LIPUS on fracture healing in animal models and patients: a systematic review. Prog Biophys Mol Biol 132:3–22

Barbosa D, de Souza RA, Xavier M, da Silva FF, Arisawa EA, Villaverde AG (2013) Effects of low-level laser therapy (LLLT) on bone repair in rats: optical densitometry analysis. Lasers Med Sci 28(2):651–656

Renno AC, McDonnell PA, Parizotto NA, Laakso EL (2007) The effects of laser irradiation on osteoblast and osteosarcoma cell proliferation and differentiation in vitro. Photomed Laser Surg 25(4):275–280

Tim CR, Pinto KN, Rossi BR, Fernandes K, Matsumoto MA, Parizotto NA et al (2014) Low-level laser therapy enhances the expression of osteogenic factors during bone repair in rats. Lasers Med Sci 29(1):147–156

Chang WD, Wu JH, Wang HJ, Jiang JA (2014) Therapeutic outcomes of low-level laser therapy for closed bone fracture in the human wrist and hand. Photomed Laser Surg 32(4):212–218

Hamblin MR (2017) Mechanisms and applications of the anti-inflammatory effects of photobiomodulation. AIMS Biophys 4(3):337–361

Brassolatti P, de Andrade ALM, Bossini PS, Orth DL, Duarte FO, Dos Anjos Souza AB et al (2018) Photobiomodulation on critical bone defects of rat calvaria: a systematic review. Lasers Med Sci 33(9):1841–1848

Santinoni CD, Oliveira HF, Batista VE, Lemos CA, Verri FR (2017) Influence of low-level laser therapy on the healing of human bone maxillofacial defects: a systematic review. J Photochem Photobiol B 169:83–89

Weber JB, Camilotti RS, Ponte ME (2016) Efficacy of laser therapy in the management of bisphosphonate-related osteonecrosis of the jaw (BRONJ): a systematic review. Lasers Med Sci 31(6):1261–1272

Davoudi A, Amrolahi M, Khaki H (2018) Effects of laser therapy on patients who underwent rapid maxillary expansion; a systematic review. Lasers Med Sci 33(6):1387–1395

Skondra FG, Koletsi D, Eliades T, Farmakis ETR (2018) The effect of low-level laser therapy on bone healing after rapid maxillary expansion: a systematic review. Photomed Laser Surg 36(2):61–71

Noba C, Mello-Moura ACV, Gimenez T, Tedesco TK, Moura-Netto C (2018) Laser for bone healing after oral surgery: systematic review. Lasers Med Sci 33(3):667–674

Deana AM, de Souza AM, Teixeira VP, Mesquita-Ferrari RA, Bussadori SK, Fernandes KPS (2018) The impact of photobiomodulation on osteoblast-like cell: a review. Lasers Med Sci 33(5):1147–1158

Higgins J, Green S. Cochrane (2011) Handbook for systematic reviews of interventions version 5.1.0 [updated march 2011]: The Cochrane Collaboration

Liberati A, Altman DG, Tetzlaff J, Mulrow C, Gøtzsche PC, Ioannidis JP et al (2009) The PRISMA statement for reporting systematic reviews and meta-analyses of studies that evaluate healthcare interventions: explanation and elaboration. BMJ. 339:b2700

Carlsson AM (1983) Assessment of chronic pain. I. Aspects of the reliability and validity of the visual analogue scale. Pain. 16(1):87–101

McHorney CA, Ware JE Jr, Raczek AE (1993) The MOS 36-item short-form health survey (SF-36): II. Psychometric and clinical tests of validity in measuring physical and mental health constructs. Med Care 31(3):247–263

Higgins J, Altman D, Sterne J.(2011) Chapter 8: assessing the risk of bias in included studies. In: Higgins J, green S, editors. Cochrane handbook for systematic reviews of interventions version 5.1 [updated march 2011]: the Cochrane collaboration

Review Manager (RevMan) (2014) [Computer program]. Version 5.3. Copenhagen: The Nordic Cochrane Centre: The Cochrane Collaboration;

Guyatt G, Oxman AD, Akl EA, Kunz R, Vist G, Brozek J et al (2011) GRADE guidelines: 1. Introduction-GRADE evidence profiles and summary of findings tables. J Clin Epidemiol 64(4):383–394

Chauhan A, Sarin P (2006) Low level laser therapy in treatment of stress fractures tibia: a prospective randomized trial. Med J Armed Forces India 62(1):27–29

Nesioonpour S, Mokmeli S, Vojdani S, Mohtadi A, Akhondzadeh R, Behaeen K et al (2014) The effect of low-level laser on postoperative pain after tibial fracture surgery: a double-blind controlled randomized clinical trial. Anesth Pain Med 4(3):e17350

Lee JS, Hobden E, Stiell IG, Wells GA (2003) Clinically important change in the visual analog scale after adequate pain control. Acad Emerg Med 10(10):1128–1130

Franchignoni F, Vercelli S, Giordano A, Sartorio F, Bravini E, Ferriero G (2014) Minimal clinically important difference of the disabilities of the arm, shoulder and hand outcome measure (DASH) and its shortened version (QuickDASH). J Orthop Sports Phys Ther 44(1):30–39

Moher D, Hopewell S, Schulz KF, Montori V, Gøtzsche PC, Devereaux PJ et al (2012) CONSORT 2010 explanation and elaboration: updated guidelines for reporting parallel group randomised trials. Int J Surg 10(1):28–55
Ethics declarations
Conflict of interest
The authors declare that they have no conflict of interest.
Ethical approval
This article does not contain any studies with human participants or animals performed by any of the authors.
Informed consent
Informed consent is not applicable in this study.
Additional information
Publisher's note
Springer Nature remains neutral with regard to jurisdictional claims in published maps and institutional affiliations.
Electronic supplementary material
About this article
Cite this article
Neto, F.C.J., Martimbianco, A.L.C., de Andrade, R.P. et al. Effects of photobiomodulation in the treatment of fractures: a systematic review and meta-analysis of randomized clinical trials. Lasers Med Sci 35, 513–522 (2020). https://doi.org/10.1007/s10103-019-02779-4
Received:

Accepted:

Published:

Issue Date:

DOI: https://doi.org/10.1007/s10103-019-02779-4
Keywords
Low-level light therapy

Fracture healing

Meta-analysis