Abstract
There are many new low-level laser technologies that have been released commercially that claim to support hair regrowth. In this paper, we will examine the clinical trials to determine whether the body of evidence supports the use of low-level laser therapy (LLLT) to treat androgenic alopecia (AGA). A literature search was conducted through Pubmed, Embase, and Clinicaltrials.gov for clinical trials using LLLT to treat AGA. Thirteen clinical trials were assessed. Review articles were not included. Ten of 11 trials demonstrated significant improvement of androgenic alopecia in comparison to baseline or controls when treated with LLLT. In the remaining study, improvement in hair counts and hair diameter was recorded, but did not reach statistical significance. Two trials did not include statistical analysis, but showed marked improvement by hair count or by photographic evidence. Two trials showed efficacy for LLLT in combination with topical minoxidil. One trial showed efficacy when accompanying finasteride treatment. LLLT appears to be a safe, alternative treatment for patients with androgenic alopecia. Clinical trials have indicated efficacy for androgenic alopecia in both men and women. It may be used independently or as an adjuvant of minoxidil or finasteride. More research needs to be undertaken to determine the optimal power and wavelength to use in LLLT as well as LLLT's mechanism of action.
Access options
Buy single article
Instant access to the full article PDF.
USD 39.95
Price excludes VAT (USA)
Tax calculation will be finalised during checkout.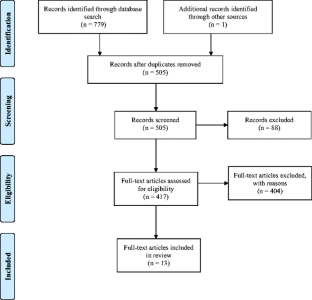 References
Olsen EA, Messenger AG, Shapiro J, Bergfeld WF, Hordinsky MK, Roberts JL, Stough D, Washenik K, Whiting DA (2005) Evaluation and treatment of male and female pattern hair loss. J Am Acad Dermatol 52(2):301–311. https://doi.org/10.1016/j.jaad.2004.04.008

Piraccini BM, Alessandrini A (2014) Androgenetic alopecia. Giornale italiano di dermatologia e venereologia 149(1):15–24

Girman CJ, Hartmaier S, Roberts J, Bergfeld W, Waldstreicher J (1999) Patient-perceived importance of negative effects of androgenetic alopecia in women. J Womens Health Gend Based Med 8(8):1091–1095. https://doi.org/10.1089/jwh.1.1999.8.1091

Wells PA, Willmoth T, Russell RJ (1995) Does fortune favour the bald? Psychological correlates of hair loss in males. Br J Psychol 86(Pt 3):337–344

Kaufman KD, Olsen EA, Whiting D, Savin R, DeVillez R, Bergfeld W, Price VH, Van Neste D, Roberts JL, Hordinsky M, Shapiro J, Binkowitz B, Gormley GJ (1998) Finasteride in the treatment of men with androgenetic alopecia. Finasteride Male Pattern Hair Loss Study Group. J Am Acad Dermatol 39(4 Pt 1):578–589

Saraswat A, Kumar B (2003) Minoxidil vs finasteride in the treatment of men with androgenetic alopecia. Arch Dermatol 139(9):1219–1221. https://doi.org/10.1001/archderm.139.9.1219-b

Ghanaat M (2010) Types of hair loss and treatment options, including the novel low-level light therapy and its proposed mechanism. South Med J 103(9):917–921

Jimenez JJ, Wikramanayake TC, Bergfeld W, Hordinsky M, Hickman JG, Hamblin MR, Schachner LA (2014) Efficacy and safety of a low-level laser device in the treatment of male and female pattern hair loss: a multicenter, randomized, sham device-controlled, double-blind study. Am J Clin Dermatol 15(2):115–127. https://doi.org/10.1007/s40257-013-0060-6

Conlan MJ, Rapley JW, Cobb CM (1996) Biostimulation of wound healing by low-energy laser irradiation. A review. J Clin Periodontol 23(5):492–496. https://doi.org/10.1111/j.1600-051X.1996.tb00580.x

Yu HS, Wu CS, Yu CL, Kao YH, Chiou MH (2003) Helium-neon laser irradiation stimulates migration and proliferation in melanocytes and induces repigmentation in segmental-type vitiligo. J Invest Dermatol 120(1):56–64. https://doi.org/10.1046/j.1523-1747.2003.12011.x

Bjordal JM, Couppe C, Chow RT, Tuner J, Ljunggren EA (2003) A systematic review of low level laser therapy with location-specific doses for pain from chronic joint disorders. Aust J Physiother 49(2):107–116

Mester E, Szende B, Tota J (1967) Effect of laser on hair growth of mice. Kiserl Orvostud 19:628–631

Moreno-Arias G, Castelo-Branco C, Ferrando J (2002) Paradoxical effect after IPL photoepilation. Dermatol Surg 28(11):1013–1016 discussion 1016

Lubart R, Eichler M, Lavi R, Friedman H, Shainberg A (2005) Low-energy laser irradiation promotes cellular redox activity. Photomed Laser Surg 23(1):3–9. https://doi.org/10.1089/pho.2005.23.3

Eells JT, Wong-Riley MT, VerHoeve J, Henry M, Buchman EV, Kane MP, Gould LJ, Das R, Jett M, Hodgson BD, Margolis D, Whelan HT (2004) Mitochondrial signal transduction in accelerated wound and retinal healing by near-infrared light therapy. Mitochondrion 4(5–6):559–567. https://doi.org/10.1016/j.mito.2004.07.033

Pastore D, Greco M, Passarella S (2000) Specific helium-neon laser sensitivity of the purified cytochrome c oxidase. Int J Radiat Biol 76(6):863–870

Sakurai Y, Yamaguchi M, Abiko Y (2000) Inhibitory effect of low-level laser irradiation on LPS-stimulated prostaglandin E2 production and cyclooxygenase-2 in human gingival fibroblasts. Eur J Oral Sci 108(1):29–34

Arany PR, Nayak RS, Hallikerimath S, Limaye AM, Kale AD, Kondaiah P (2007) Activation of latent TGF-beta1 by low-power laser in vitro correlates with increased TGF-beta1 levels in laser-enhanced oral wound healing. Wound Repair Regen 15(6):866–874. https://doi.org/10.1111/j.1524-475X.2007.00306.x

de Lima FM, Villaverde AB, Albertini R, Correa JC, Carvalho RL, Munin E, Araujo T, Silva JA, Aimbire F (2011) Dual effect of low-level laser therapy (LLLT) on the acute lung inflammation induced by intestinal ischemia and reperfusion: action on anti- and pro-inflammatory cytokines. Lasers Surg Med 43(5):410–420. https://doi.org/10.1002/lsm.21053

Satino JL, Markou M (2003) Hair regrowth and increased hair tensile strength using the HairMax LaserComb for low-level laser therapy. Int J Cosmet Surg Aesthet Dermatol 5(2):113–117

Kim SS, Park MW, Lee CJ (2007) Phototherapy of androgenetic alopecia with low level narrow band 655-nm red ligth and 780nm infrared light. J Am Acad Dermatolog 56:AB112 American Academy of Dermatology 56th annual meeting

Avram MR, Rogers NE (2009) The use of low-level light for hair growth: part I. J Cosmet Laser Ther 11(2):110–117. https://doi.org/10.1080/14764170902842531

Leavitt M, Charles G, Heyman E, Michaels D (2009) HairMax LaserComb laser phototherapy device in the treatment of male androgenetic alopecia: a randomized, double-blind, sham device-controlled, multicentre trial. Clin Drug Investig 29(5):283–292. https://doi.org/10.2165/00044011-200929050-00001

Kim H, Choi JW, Kim JY, Shin JW, Lee SJ, Huh CH (2013) Low-level light therapy for androgenetic alopecia: a 24-week, randomized, double-blind, sham device-controlled multicenter trial. Dermatol Surg 39(8):1177–1183. https://doi.org/10.1111/dsu.12200

Lanzafame RJ, Blanche RR, Bodian AB, Chiacchierini RP, Fernandez-Obregon A, Kazmirek ER (2013) The growth of human scalp hair mediated by visible red light laser and LED sources in males. Lasers Surg Med 45(8):487–495. https://doi.org/10.1002/lsm.22173

Lanzafame RJ, Blanche RR, Chiacchierini RP, Kazmirek ER, Sklar JA (2014) The growth of human scalp hair in females using visible red light laser and LED sources. Lasers Surg Med 46(8):601–607. https://doi.org/10.1002/lsm.22277

Munck A, Gavazzoni MF, Trueb RM (2014) Use of low-level laser therapy as monotherapy or concomitant therapy for male and female androgenetic alopecia. Int J Trichol 6(2):45–49. https://doi.org/10.4103/0974-7753.138584

Blum K, Han D, Madigan MA, Lohmann R, Braverman ER (2014) "Cold" X5 Hairlaser used to treat male androgenic alopecia and hair growth: an uncontrolled pilot study. BMC Res Notes 7:103. https://doi.org/10.1186/1756-0500-7-103

Friedman S, Schnoor P (2017) Novel approach to treating androgenetic alopecia in females with photobiomodulation (low-level laser therapy). Dermatol Surg 43(6):856–867. https://doi.org/10.1097/dss.0000000000001114

Esmat SM, Hegazy RA, Gawdat HI, Abdel Hay RM, Allam RS, El Naggar R, Moneib H (2017) Low level light-minoxidil 5% combination versus either therapeutic modality alone in management of female patterned hair loss: a randomized controlled study. Lasers Surg Med. https://doi.org/10.1002/lsm.22684

Barikbin B, Khodamrdi Z, Kholoosi L, Akhgri MR, Haj Abbasi M, Hajabbasi M, Razzaghi Z, Akbarpour S (2017) Comparison of the effects of 665 nm low level diode Laser Hat versus and a combination of 665 nm and 808nm low level diode Laser Scanner of hair growth in androgenic alopecia. J Cosmet Laser Ther. https://doi.org/10.1080/14764172.2017.1326609

Wat H, Wu DC, Rao J, Goldman MP (2014) Application of intense pulsed light in the treatment of dermatologic disease: a systematic review. Dermatol Surg 40(4):359–377. https://doi.org/10.1111/dsu.12424

Rushton DH, Gilkes JJ, Van Neste DJ (2012) No improvement in male-pattern hair loss using laser hair-comb therapy: a 6-month, half-head, assessor-blinded investigation in two men. Clin Exp Dermatol 37(3):313–315. https://doi.org/10.1111/j.1365-2230.2011.04208.x

Tabaie SM, Berenji Ardestani H, Azizjalali MH (2016) The effect of one session low level laser therapy of extracted follicular units on the outcome of hair transplantation. J Lasers Med Sci 7(1):26–29. 10.15171/jlms.2016.06

Roberts JL, Fiedler V, Imperato-McGinley J, Whiting D, Olsen E, Shupack J, Stough D, DeVillez R, Rietschel R, Savin R, Bergfeld W, Swinehart J, Funicella T, Hordinsky M, Lowe N, Katz I, Lucky A, Drake L, Price VH, Weiss D, Whitmore E, Millikan L, Muller S, Gencheff C et al (1999) Clinical dose ranging studies with finasteride, a type 2 5alpha-reductase inhibitor, in men with male pattern hair loss. J Am Acad Dermatol 41(4):555–563

Berger RS, Fu JL, Smiles KA, Turner CB, Schnell BM, Werchowski KM, Lammers KM (2003) The effects of minoxidil, 1% pyrithione zinc and a combination of both on hair density: a randomized controlled trial. Br J Dermatol 149(2):354–362

Wu M, Yu Q, Li Q (2016) Differences in reproductive toxicology between alopecia drugs: an analysis on adverse events among female and male cases. Oncotarget. 10.18632/oncotarget.12617

Aktas H, Alan S, Turkoglu EB, Sevik O (2016) Could topical minoxidil cause non-arteritic anterior ischemic optic neuropathy? J Clin Diagn Res 10(8):Wd01-02. https://doi.org/10.7860/jcdr/2016/19679.8250

Cilingiroglu M, Akkus N, Sethi S, Modi KA (2012) Large pericardial effusion induced by minoxidil. Turk Kardiyol Dern Ars 40(3):255–258. https://doi.org/10.5543/tkda.2012.63904
Funding
No funds were involved in the design and conduct of the study, collection, management, analysis and interpretation of data, preparation, review, or approval of the manuscript or in the decision to submit the manuscript for publication.
Ethics declarations
Conflict of interest
The authors declare that they have no conflict of interest.
Ethical approval
This article does not contain any studies with human participants performed by any of the authors.
Informed consent
For this type of study, formal consent is not required.
About this article
Cite this article
Darwin, E., Heyes, A., Hirt, P.A. et al. Low-level laser therapy for the treatment of androgenic alopecia: a review. Lasers Med Sci 33, 425–434 (2018). https://doi.org/10.1007/s10103-017-2385-5
Received:

Accepted:

Published:

Issue Date:

DOI: https://doi.org/10.1007/s10103-017-2385-5
Keywords
Low-level light therapy (LLLT)

Low-level laser therapy

Androgenic alopecia

Hair loss

Alopecia