Abstract
The aim of this systematic review was to assess a potential benefit of laser use in the treatment of recurrent aphthous stomatitis (RAS). The primary outcome variables were pain relief, duration of wound healing and reduction in episode frequency. A PICO approach was used as a search strategy in Medline, Embase and Cochrane databases. After scanning and excluding titles, abstracts and full texts, 11 studies (ten RCTs and one non-randomised controlled trial) were included. Study selection and data extraction was done by two observers. Study participants varied between 7–90 for the laser and 5–90 for the control groups. Laser treatment included Nd:YAG laser ablation, CO2 laser applied through a transparent gel (non-ablative) and diode laser in a low-level laser treatment (LLLT) mode. Control groups had placebo, no therapy or topical corticosteroid treatment. Significant pain relief immediately after treatment was found in five out of six studies. Pain relief in the days following treatment was recorded in seven studies. The duration of RAS wound healing was also reduced in five studies. However, criteria of evaluation differed between the studies. The episode frequency was not evaluated as only one study addressed this outcome parameter, but did not discriminate between the study (LLLT) and control (corticosteroid) groups. Jadad scores (ranging from 0 to 5) for quality assessment of the included studies range between 0 and 2 (mean = 1.0) for studies analysing pain relief and between 0 and 3 (mean = 1.1) for studies evaluating wound healing. The use of lasers (CO2 laser, Nd:YAG laser and diode laser) to relieve symptoms and promote healing of RAS is a therapeutic option. More studies for laser applications are necessary to demonstrate superiority over topical pharmaceutical treatment and to recommend a specific laser type, wavelength, power output and applied energy (ablative versus photobiomodulation).
This is a preview of subscription content, log in to check access.
Access options
Buy single article
Instant access to the full article PDF.
US$ 39.95
Price includes VAT for USA
Subscribe to journal
Immediate online access to all issues from 2019. Subscription will auto renew annually.
US$ 99
This is the net price. Taxes to be calculated in checkout.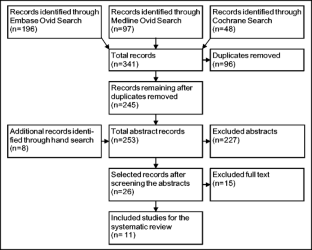 References
1.

Zain RB (2000) Oral recurrent aphthous ulcers/stomatitis: prevalence in Malaysia and an epidemiological update. J Oral Sci 42:15–19

2.

Chattopadhyay A, Shetty KV (2011) Recurrent aphthous stomatitis. Otolaryngol Clin North Am 44:79–88

3.

Axéll T, Henricsson V (1985) The occurrence of recurrent aphthous ulcers in an adult Swedish population. Acta Odontol Scand 43:121–125

4.

Davatchi F, Tehrani-Banihashemi A, Jamshidi AR, Chams-Davatchi C, Gholami J, Moradi M, Akhlaghi M, Foroozanfar MH, Barghamdi M, Noorolahzadeh E, Samadi F, Hadj-Aliloo M, Ghaznavi K, Ghaznavi K, Soroosh M, Khabazi A, Salari AH, Sharif SK, Karimifar M, Salessi M, Essalat-Manesh K, Nadji A, Shahram F (2008) The prevalence of oral aphthosis in a normal population in Iran: a WHO-ILAR COPCORD study. Arch Iran Med 11:207–209

5.

McCullough MJ, Abdel-Hafeth S, Scully C (2007) Recurrent aphthous stomatitis revisited; clinical features, associations, and new association with infant feeding practices? J Oral Pathol Med 36:615–620

6.

Slebioda Z, Szponar E, Kowalska A (2014) Etiopathogenesis of recurrent aphthous stomatitis and the role of immunologic aspects: literature review. Arch Immunol Ther Exp (Warsz) 62:205–215

7.

Al-Omiri MK, Karasneh J, Alhijawi MM, Zwiri AM, Scully C, Lynch E (2015) Recurrent aphthous stomatitis (RAS): a preliminary within-subject study of quality of life, oral health impacts and personality profiles. J Oral Pathol Med 44:278–823

8.

Truelove SC, Morris-Owen RM (1958) Treatment of aphthous ulceration of the mouth. BMJ 15:603–607

9.

Cook BE (1960) The diagnosis of bullous lesions affecting the oral mucosa. I. Br Dent J 109:83–96

10.

Scully C, Porter S (2008) Oral mucosal disease: recurrent aphthous stomatitis. Br J Oral Maxillofac Surg 46:198–206

11.

Jurge S, Kuffer R, Scully C, Porter SR (2006) Mucosal disease series. Number VI. Recurrent aphthous stomatitis. Oral Dis 12:1–21

12.

Chavan M, Jain H, Diwan N, Khedkar S, Shete A, Durkar S (2012) Recurrent aphthous stomatitis: a review. J Oral Pathol Med 41:577–583

13.

Baccaglini L, Lalla RV, Bruce AJ, Sartori-Valinotti JC, Latortue MC, Carrozzo M, Rogers RS 3rd (2011) Urban legends: recurrent aphthous stomatitis. Oral Dis 17:755–770

14.

Graykowski EA, Barile MF, Lee WB, Stanley HR Jr (1966) Recurrent aphthous stomatitis. Clinical, therapeutic, histopathologic, and hypersensitivity aspects. JAMA 196:637–644

15.

Koybasi S, Parlak AH, Serin E, Yilmaz F, Serin D (2006) Recurrent aphthous stomatitis: investigation of possible etiologic factors. Am J Otolaryngol 27:229–232

16.

Taylor J, Glenny AM, Walsh T, Brocklehurst P, Riley P, Gorodkin R, Pemberton MN (2014) Interventions for the management of oral ulcers in Behçet's disease. Cochrane Database Syst Rev 9:CD011018

17.

Belenguer-Guallar I, Jiménez-Soriano Y, Claramunt-Lozano A (2014) Treatment of recurrent aphthous stomatitis. A literature review. J Clin Exp Dent 6:e168–174

18.

Brocklehurst P, Tickle M, Glenny AM, Lewis MA, Pemberton MN, Taylor J, Walsh T, Riley P, Yates JM (2012) Systemic interventions for recurrent aphthous stomatitis (mouth ulcers). Cochrane Database Syst Rev 9:CD005411

19.

Ship JA (1996) Recurrent aphthous stomatitis. An update. Oral Surg Oral Med Oral Pathol Oral Radiol Endod 81:141–147

20.

Zand N, Ataie-Fashtami L, Djavid GE, Fateh M, Alinaghizadeh MR, Fatemi SM, Arbabi-Kalati F (2009) Relieving pain in minor aphthous stomatitis by a single session of non-thermal carbon dioxide laser irradiation. Lasers Med Sci 24:515–520

21.

Zand N, Fateh M, Ataie-Fashtami L, Djavid GE, Fatemi SM, Shirkavand A (2012) Promoting wound healing in minor recurrent aphthous stomatitis by non-thermal, non-ablative CO2 laser therapy: a pilot study. Photomed Laser Surg 30:719–723

22.

Prasad RS, Pai A (2013) Assessment of immediate pain relief with laser treatment in recurrent aphthous stomatitis. Oral Surg Oral Med Oral Pathol Oral Radiol 116:189–193

23.

Tezel A, Kara C, Balkaya V, Orbak R (2009) An evaluation of different treatments for recurrent aphthous stomatitis and patient perceptions: Nd:YAG laser versus medication. Photomed Laser Surg 27:101–106

24.

Aggarwal H, Singh MP, Nahar P, Mathur H, Gv S (2014) Efficacy of low-level laser therapy in treatment of recurrent aphthous ulcers—a sham controlled, split mouth follow up study. J Clin Diagn Res 8:218–221

25.

De Souza TO, Martins MA, Bussadori SK, Fernandes KP, Tanji EY, Mesquita-Ferrari RA, Martins MD (2010) Clinical evaluation of low-level laser treatment for recurring aphthous stomatitis. Photomed Laser Surg 28:S85–S88

26.

Jadad AR, Moore RA, Carroll D, Jenkinson C, Reynolds DJ, Gavaghan DJ, McQuay HJ (1996) Assessing the quality of reports of randomized clinical trials: is blinding necessary? Control Clin Trials 17:1–12

27.

Salman H, Kashmoola MA, Al-Waiz MM, Al-Sandooq TA (2008) Differences between low level laser therapy and triamcinolone acetonide kenalog on healing of recurrent aphthous ulceration. Ann Coll Med 34:35–41

28.

Hazeem MI, Rajab MS, Badeia RA (2013) Treatment of recurrent aphthous stomatitis with 940 nm diode laser. Tikrit J Dental Sci 1:77–82

29.

Lalabonova H, Daskalov H (2014) Clinical assessment of the therapeutic effect of low-level laser therapy on chronic recurrent aphthous stomatitis. Biotechnol Biotechnol Equip 28:929–933

30.

Sattayut S, Trivibulwanich J, Pipithirunkarn N, Danvirutai N (2013) A clinical efficacy of using CO2 laser irradiating to transparent gel on aphthous stomatitis patients. Laser Ther 22:283–289

31.

Albrektson M, Hedström L, Bergh H (2014) Recurrent aphthous stomatitis and pain management with low-level laser therapy: a randomized controlled trial. Oral Surg Oral Med Oral Pathol Oral Radiol 117:590–594

32.

Bornstein MM, Suter VG, Stauffer E, Buser D (2003) The CO2 laser in stomatology. Part 2. Schweiz Monatsschr Zahnmed 113:766–785 (in German, in French)

33.

Suter VG, Altermatt HJ, Dietrich T, Warnakulasuriya S, Bornstein MM (2014) Pulsed versus continuous wave CO2 laser excisions of 100 oral fibrous hyperplasias: a randomized controlled clinical and histopathological study. Lasers Surg Med 46:396–404

34.

Carvalho PA, Jaguar GC, Pellizzon AC, Prado JD, Lopes RN, Alves FA (2011) Evaluation of low-level laser therapy in the prevention and treatment of radiation-induced mucositis: a double-blind randomized study in head and neck cancer patients. Oral Oncol 47:1176–1181

35.

Doeuk C, Hersant B, Bosc R, Lange F, SidAhmed-Mezi M, Bouhassira J, Meningaud JP (2015) Current indications for low level laser treatment in maxillofacial surgery: a review. Br J Oral Maxillofac Surg 53:309–315

36.

NAALT (2017) https://www.naalt.org/index.php/whitepapers/25-nomenclature-whitepaper. Last accessed 8 February 2017

37.

Bjordal JM, Johnson MI, Iversen V, Aimbire F, Lopes-Martins RA (2006) Low-level laser therapy in acute pain: a systematic review of possible mechanisms of action and clinical effects in randomized placebo-controlled trials. Photomed Laser Surg 24:158–168

38.

Chung H, Dai T, Sharma SK, Huang YY, Carroll JD, Hamblin MR (2012) The nuts and bolts of low-level laser (light) therapy. Ann Biomed Eng 40:516–533

39.

He WL, Yu FY, Li CJ, Pan J, Zhuang R, Duan PJ (2015) A systematic review and meta-analysis on the efficacy of low-level laser therapy in the management of complication after mandibular third molar surgery. Lasers Med Sci 30:1779–1788

40.

Miloro M, Halkias LE, Mallery S, Travers S, Rashid RG (2002) Low-level laser effect on neural regeneration in Gore-Tex tubes. Oral Surg Oral Med Oral Pathol Oral Radiol Endod 93:27–34

41.

Enwemeka CS, Parker JC, Dowdy DS, Harkness EE, Sanford LE, Woodruff LD (2004) The efficacy of low-power lasers in tissue repair and pain control: a meta-analysis study. Photomed Laser Surg 22:323–329

42.

Vale FA, Moreira MS, de Almeida FC, Ramalho KM (2015) Low-level laser therapy in the treatment of recurrent aphthous ulcers: a systematic review. ScientificWorldJournal 2015:150412. doi:10.1155/2015/150412

43.

Greer RO Jr, Lindenmuth JE, Juarez T, Khandwala A (1993) A double-blind study of topically applied 5% amlexanox in the treatment of aphthous ulcers. J Oral Maxillofac Surg 51:243–248

44.

de Freitas LF, Hamblin MR (2016) Proposed mechanisms of photobiomodulation or low-level light therapy. IEEE J Sel Top Quantum Electron 22:348–364

45.

Mester E, Spiry T, Szende B, Tota JG (1971) Effect of laser rays on wound healing. Am J Surg 122:532–535

46.

Mester E, Nagylucskay S, Döklen A, Tisza S (1976) Laser stimulation of wound healing. Acta Chir Acad Sci Hung 17:49–55

47.

Wagner VP, Meurer L, Martins MA, Danilevicz CK, Magnusson AS, Marques MM, Filho MS, Squarize CH, Martins MD (2013) Influence of different energy densities of laser phototherapy on oral wound healing. J Biomed Opt 18:128002. doi:10.1117/1.JBO.18.12.128002

48.

Pereira Tdos S, Silva Alves Jde F, Gomes CC, Rocha do Nascimento A, Stoianoff MA, Gomez RS (2014) Kinetics of oral colonization by Candida spp. during topical corticotherapy for oral lichen planus. J Oral Pathol Med 43:570–575
Ethics declarations
Conflict of interest
The authors declare no conflict of interest.
Funding
The study was funded by departmental funds of the Department of Oral Surgery and Stomatology, University of Bern.
Ethical approval
Ethical approval was not needed for this systematic review.
Informed consent
Informed consent was not needed for this systematic review.
Additional information
Valerie G. A. Suter and Sophia Sjölund contributed equally to this work.
About this article
Cite this article
Suter, V.G.A., Sjölund, S. & Bornstein, M.M. Effect of laser on pain relief and wound healing of recurrent aphthous stomatitis: a systematic review. Lasers Med Sci 32, 953–963 (2017). https://doi.org/10.1007/s10103-017-2184-z
Received:

Accepted:

Published:

Issue Date:
Keywords
Aphthous ulcer

CO2 laser

Diode laser

Nd:YAG laser

Low-level laser

Photobiostimulation

Photobiomodulation