Abstract
The objective of this pilot study was to determine the safety and efficacy of a new non-ablative erbium YAG laser procedure for the treatment of type III stress urinary incontinence (intrinsic sphincter deficiency) in women. Twenty-two patients with a Valsalva leak point pressure less than 60 cm H2O were recruited and treated with a non-ablative erbium laser delivering low fluence pulses inside the whole length of the urethra through a specially designed cannula. Treatment consisted of two treatment sessions with a 3-week interval in-between. Therapeutic efficacy, as assessed by a questionnaire addressing quality of life during urinary incontinence and the 1-h pad test, was measured at 3 and 6 months after the procedure. Both methods of assessment showed similar levels of improvement in terms of incontinence severity and improvement in quality of life. All patients tolerated the therapy well and adverse effects were mild and transient. The results of this pilot study showed significant improvement of type III stress urinary incontinence. Despite the limitations of this study, being small patient number and short follow-up, this non-ablative intraurethral erbium YAG laser procedure seems to be a safe and efficacious alternative for patients with type III stress urinary incontinence. More controlled studies should be performed to confirm this data and to evaluate the long-term effects.
This is a preview of subscription content, log in to check access.
Access options
Buy single article
Instant access to the full article PDF.
US$ 39.95
Price includes VAT for USA
Subscribe to journal
Immediate online access to all issues from 2019. Subscription will auto renew annually.
US$ 99
This is the net price. Taxes to be calculated in checkout.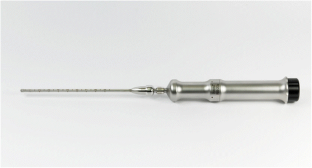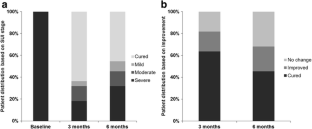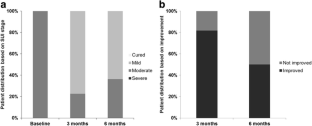 References
1.

Botlero R, Urquhart DM, Davis SR, Bell RJ (2008) Prevalence and incidence of urinary incontinence in women: review of the literature and investigation of methodological issues. Int J Urol 15:230–234. doi:10.1111/j.1442-2042.2007.01976.x

2.

Abrams P, Cardozo L, Fall M et al (2002) The standardisation of terminology of lower urinary tract function: report from the Standardisation Sub-committee of the International Continence Society. Neurourol Urodyn 21:167–178

3.

McGuire EJ, Fitzpatrick CC, Wan J et al (1993) Clinical assessment of urethral sphincter function. J Urol 150:1452–1454

4.

Lane TM, Shah PJR (2000) Valsalva leak point pressure in the evaluation of stress urinary incontinence. Braz J Urol 26:420–425

5.

Ford AA, Ogah JA (2016) Retropubic or transobturator mid-urethral slings for intrinsic sphincter deficiency-related stress urinary incontinence in women: a systematic review and meta-analysis. Int Urogynecol J 27:19–28. doi:10.1007/s00192-015-2797-3

6.

Vayleux B, Rigaud J, Luyckx F et al (2011) Female urinary incontinence and artificial urinary sphincter: study of efficacy and risk factors for failure and complications. Eur Urol 59:1048–1053. doi:10.1016/j.eururo.2011.03.006

7.

Balmforth J, Cardozo LD (2003) Trends toward less invasive treatment of female stress urinary incontinence. Urology 62:52–60

8.

Elser DM, Mitchell GK, Miklos JR et al (2011) Nonsurgical transurethral radiofrequency collagen denaturation: results at three years after treatment. Adv Urol 2011:872057. doi:10.1155/2011/872057

9.

Bump RC, Coates KW, Cundiff GW et al (1997) Diagnosing intrinsic sphincteric deficiency: comparing urethral closure pressure, urethral axis, and Valsalva leak point pressures. Am J Obstet Gynecol 177:303–310

10.

Vizintin Z, Lukac M, Kazic M, Tettamanti M (2015) Erbium laser in gynecology. Climacteric 18(Suppl 1):4–8. doi:10.3109/13697137.2015.1078668

11.

Vizintin Z, Rivera M, Fistonić I et al (2012) Novel minimally invasive VSP Er:YAG laser treatments in gynecology. 2012:46–58

12.

Majaron B, Srinivas SM, Huang HE, Nelson JS (2000) Deep coagulation of dermal collagen with repetitive Er:YAG laser irradiation. Lasers Surg Med 26:215–222

13.

Drnovsek-Olup B, Beltram M, Pizem J (2004) Repetitive Er:YAG laser irradiation of human skin: a histological evaluation. Lasers Surg Med 35:146–151. doi:10.1002/lsm.20080

14.

Gaviria J, Lanz J (2012) Laser vaginal tightening (LVT)—evaluation of a novel noninvasive laser treatment for vaginal relaxation syndrome. J Laser Heal Acad 1:59–66

15.

Ogrinc UB, Senčar S, Lenasi H (2015) Novel minimally invasive laser treatment of urinary incontinence in women. Lasers Surg Med 47:689–697. doi:10.1002/lsm.22416

16.

Fistonic N, Fistonic I, Gustek SF et al (2016) Minimally invasive, non-ablative Er:YAG laser treatment of stress urinary incontinence in women-a pilot study. Lasers Med Sci 1–9. doi:10.1007/s10103-016-1884-0

17.

Gambacciani M, Levancini M, Cervigni M (2015) Vaginal erbium laser: the second-generation thermotherapy for the genitourinary syndrome of menopause. Climacteric 18:757–763. doi:10.3109/13697137.2015.1045485

18.

Gaspar A, Brandi H, Gomez V, Luque D (2016) Efficacy of Erbium:YAG laser treatment compared to topical estriol treatment for symptoms of genitourinary syndrome of menopause. Lasers Surg Med. doi:10.1002/lsm.22569

19.

Fistonić N, Fistonić I, Lukanovič A et al (2015) First assessment of short-term effi cacy of Er: YAG laser treatment on stress urinary incontinence in women: prospective cohort study. Climacteric 18(Suppl 1):37–42. doi:10.3109/13697137.2015.1071126

20.

O'Sullivan R, Karantanis E, Stevermuer TL et al (2004) Definition of mild, moderate and severe incontinence on the 24-hour pad test. BJOG 111:859–862. doi:10.1111/j.1471-0528.2004.00211.x

21.

Klarskov P, Hald T (1984) Reproducibility and reliability of urinary incontinence assessment with a 60 min test. Scand J Urol Nephrol 18:293–298

22.

U.S. Department of Health and Human Services, Administration F and D, Health C for D and R (2011) Guidance for Industry and Food and Drug Administration Staff Clinical Investigations of Devices Indicated for the Treatment of Urinary Incontinence

23.

Lukanovic A, Blaganje M, Scepanovic D, Zgur L (2014) Laser thermotherapy in pelvic floor dysfunction, randomised placebo controled study. Neurourol Urodyn 33

24.

Pardo JI, Solà VR, Morales AA (2016) Treatment of female stress urinary incontinence with Erbium-YAG laser in non-ablative mode. Eur J Obstet Gynecol Reprod Biol 204:1–4. doi:10.1016/j.ejogrb.2016.06.031

25.

Moritz AR, Henriques FC (1947) Studies of thermal injury: II. The relative importance of time and surface temperature in the causation of cutaneous burns. Am J Pathol 23:695–720

26.

Capon A, Mordon S (2003) Can thermal lasers promote skin wound healing? Am J Clin Dermatol 4:1–12

27.

Simons AM, Yoong WC, Buckland S, Moore KH (2001) Inadequate repeatability of the one-hour pad test: the need for a new incontinence outcome measure. Br J Obstet Gynaecol 108:315–319. doi:10.1016/S0306-5456(00)00069-3

28.

Costantini E, Lazzeri M, Bini V et al (2008) Sensitivity and specificity of one-hour pad test as a predictive value for female urinary incontinence. Urol Int 81:153–159. doi:10.1159/000144053

29.

Rosenfeld EC, Christie A, Bacsu CD, Zimmern PE (2016) Macroplastique outcome in women with stress urinary incontinence secondary to intrinsic sphincteric deficiency. Urol Sci. doi:10.1016/j.urols.2015.02.001

30.

Ghoniem G, Corcos J, Comiter C et al (2009) Cross-linked polydimethylsiloxane injection for female stress urinary incontinence: results of a multicenter, randomized, controlled, single-blind study. J Urol 181:204–210. doi:10.1016/j.juro.2008.09.032

31.

Hillary CJ, Osman N, Chapple C (2015) Considerations in the modern management of stress urinary incontinence resulting from intrinsic sphincter deficiency. World J Urol 33:1251–1256. doi:10.1007/s00345-015-1599-z

32.

Zhang Y-F, Liu C-Y, Qu C-Y et al (2015) Is vaginal mucosal graft the excellent substitute material for urethral reconstruction in female-to-male transsexuals? World J Urol 33:2115–2123. doi:10.1007/s00345-015-1562-z
Ethics declarations
The study was conducted in accordance with the principles of the Helsinki Declaration. All patients provided written informed consent prior to their inclusion in the study.
Conflict of interest
The authors declare that they have no conflict of interest.
About this article
Cite this article
Gaspar, A., Brandi, H. Non-ablative erbium YAG laser for the treatment of type III stress urinary incontinence (intrinsic sphincter deficiency). Lasers Med Sci 32, 685–691 (2017). https://doi.org/10.1007/s10103-017-2170-5
Received:

Accepted:

Published:

Issue Date:
Keywords
Stress urinary incontinence

Laser therapy

Erbium