This is a preview of subscription content, log in to check access.
Access options
Buy single article
Instant access to the full article PDF.
US$ 39.95
Price includes VAT for USA
Subscribe to journal
Immediate online access to all issues from 2019. Subscription will auto renew annually.
US$ 99
This is the net price. Taxes to be calculated in checkout.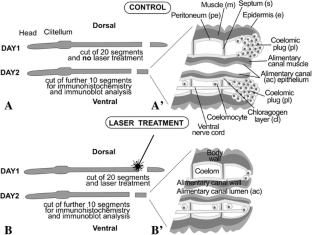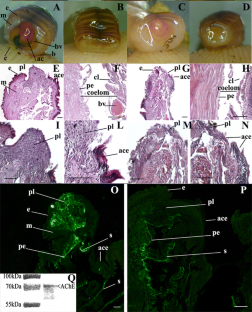 References
1.

Hamblin MR, Demidova TN (2006) Mechanisms of low level light therapy. In: Hamblin MR, Waynant RW, Anders J (eds) International society for optics and photonics. 614001–614001 - 12. doi:10.1117/12.646294

2.

Woodruff LD, Bounkeo JM, Brannon WM et al (2004) The efficacy of laser therapy in wound repair: a meta-analysis of the literature. Photomed Laser Surg 22(3):241–247. doi:10.1089/1549541041438623

3.

Benedicenti A, Amaroli A, Seting W, Mathews A, Benedicenti S (2015) Case studies on the use of a new flat-top handpiece for biomodulation in dentistry and medicine. J Laser Health Acad 2015:1–6

4.

Amaroli A, Ravera S, Parker S, Panfoli I, Benedicenti A, Benedicenti S (2015) Effect of 808 nm diode laser on swimming behavior, food vacuole formation and endogenous ATP production of Paramecium primaurelia (Protozoa). Photochem Photobiol 91(5):1150–1155. doi:10.1111/php.12486

5.

Amaroli A, Ravera S, Parker S, Panfoli I, Benedicenti A, Benedicenti S (2016) 808-nm laser therapy with a flat-top handpiece photobiomodulates mitochondria activities of Paramecium primaurelia (Protozoa). Laser Med Sci 31(4):741–747. doi:10.1007/s10103-016-1901-3

6.

Amaroli A, Ravera S, Parker S, Panfoli I, Benedicenti A, Benedicenti S (2015) The protozoan, Paramecium primaurelia, as a non-sentient model to test laser light irradiation: the effects of an 808nm infrared laser diode on cellular respiration. Altern Lab Anim 43(3):155–162

7.

Amaroli A, Parker S, Dorigo G, Benedicenti A, Benedicenti S (2015) Paramecium: a promising non-animal bioassay to study the effect of 808 nm infrared diode laser photobiomodulation. Photomed Laser Surg 33(1):35–40. doi:10.1089/pho.2014.3829

8.

Rubin GM (2001) The draft sequences: comparing species. Nature 409(6822):820–821. doi:10.1038/35057277

9.

Cressey (2008) The year of the worm? Nature December 2008. doi:10.1038/news.2008.1309

10.

Scarfì S, Benatti U, Pozzolini M et al (2007) Ascorbic acid-pretreated quartz enhances cyclo-oxygenase-2 expression in RAW 264.7 murine macrophages. FEBS J 274:60–73. doi:10.1111/j.1742-4658.2006.05564.x

11.

Pandey UB, Nichols CD (2011) Human disease models in Drosophila melanogaster and the role of the fly in therapeutic drug discovery. Pharmacol Rev 63(2):411–436. doi:10.1124/pr.110.003293

12.

Xiao-yan X (2011) Effects of earthworm activities on soil urease activities. J Anhui Agric Sci 2011:16

13.

Shamirzaev B (2012) Functional properties of laser effects on morphology of liver, gall bladder and bile ducts in cholelithiasis. Med Health Sci J 10:56–61

14.

Moskvin S, Buylin V (2006) The base of laser therapy [Osnovi Lazernoi Terapii]. Triada Publishing House, Moscow

15.

Burke JM (1974) Wound healing in Eisenia foetida (Oligochaeta). Cell Tissue Res 154(1):61–82. doi:10.1007/BF00221072

16.

Kurzen H, Wessler I, Kirkpatrick CJ, Kawashima K, Grando SA (2007) The non-neuronal cholinergic system of human skin. Horm Metab Res 39(2):125–135. doi:10.1055/s-2007-961816
Ethics declarations
Funding statement
Fund from any funding agency was not procured.
Conflict of interest
The authors declare that they have no conflict of interest.
About this article
Cite this article
Amaroli, A., Ferrando, S., Hanna, R. et al. The photobiomodulation effect of higher-fluence 808-nm laser therapy with a flat-top handpiece on the wound healing of the earthworm Dendrobaena veneta: a brief report. Lasers Med Sci 33, 221–225 (2018). https://doi.org/10.1007/s10103-016-2132-3
Received:

Accepted:

Published:

Issue Date: