Abstract
Traumatic injuries and dental caries can be a big challenge to immature teeth. In these cases, the main purpose of treatment is to maintain the pulp vitality. The purpose of this study was to investigate the effect of low-level laser therapy on accelerating the rate of dentinogenesis in pulpotomy of immature permanent teeth (apexogenesis). Three dogs, 4–6 months old, were used in this study. One jaw in each dog was randomly assigned to laser irradiation group. All selected teeth were pulpotomized with mineral trioxide aggregate (MTA) and restored with amalgam. In the laser group, the Ga-Al-As laser (810 nm, 0.3 W, 4 J/cm2, 9 s) was used on buccal and lingual gingiva of each tooth in 48 h intervals for 2 weeks. In order to observe the newly formed dentine, tetracycline was injected on the 1st, 3rd, 7th, and 14th day after the operation. Then, ground sections of teeth were observed under a fluorescence microscope. The data was analyzed with Generalized Estimating Equations (GEE) test. The mean distance between the lines of tetracycline formed on the 1st and 14th day was significantly higher in the laser group (P = 0.005). Within the limitation of this study, irradiation of Ga-Al-As laser (810 nm) can accelerate the rate of dentinogenesis in apexogenesis of immature permanent teeth with MTA in dogs.
This is a preview of subscription content, log in to check access.
Access options
Buy single article
Instant access to the full article PDF.
US$ 39.95
Price includes VAT for USA
Subscribe to journal
Immediate online access to all issues from 2019. Subscription will auto renew annually.
US$ 99
This is the net price. Taxes to be calculated in checkout.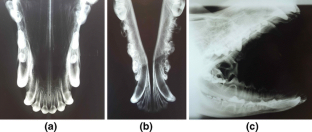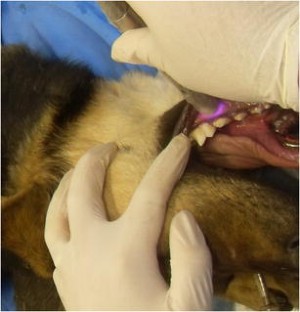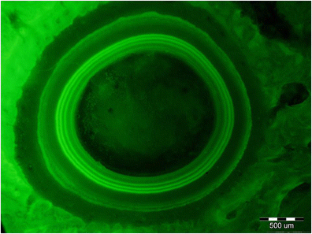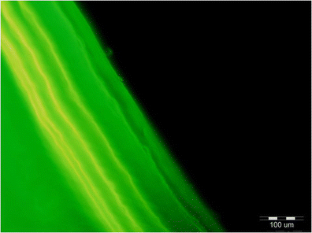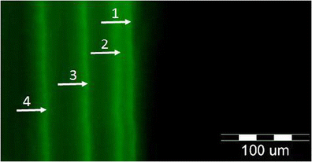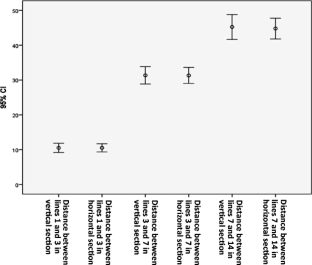 References
1.

Torabinejad M, Walton RE (2009) Endodontics: principles and practice. Elsevier Science Health Science Division. p 31

2.

Witherspoon DE, Small JC, Harris GZ (2006) Mineral trioxide aggregate pulpotomies: a case series outcomes assessment. J Am Dent Assoc 137:610–618

3.

Patel R, Cohenca N (2006) Maturogenesis of a cariously exposed immature permanent tooth using MTA for direct pulp capping: a case report. Dent Traumatol 22:328–333

4.

Webber RT (1984) Apexogenesis versus apexification. Dent Clin N Am 28:669–697

5.

Andreasen JO, Frances M. Andreasen FM, Andersson L (2007) Textbook and color atlas of traumatic injuries to the teeth. Blackwell Munksgaard. p 86–87.

6.

El-Meligy OA, Avery DR (2006) Comparison of mineral trioxide aggregate and calcium hydroxide as pulpotomy agents in young permanent teeth (apexogenesis). Pediatr Dent 28:399–404

7.

Horsted-Bindslev P, Vilkinis V, Sidlauskas A (2003) Direct capping of human pulps with a dentin bonding system or with calcium hydroxide cement. Oral Surg Oral Med Oral Pathol Oral Radiol Endod 96:591–600

8.

Barrieshi-Nusair KM, Qudeimat MA (2006) A prospective clinical study of mineral trioxide aggregate for partial pulpotomy in cariously exposed permanent teeth. J Endod 32:731–735

9.

Toomarian L, Fekrazad R, Tadayon N, Ramezani J, Tuner J (2012) Stimulatory effect of low-level laser therapy on root development of rat molars: a preliminary study. Lasers Med Sci 27:537–542

10.

Linde A, Goldberg M (1993) Dentinogenesis. Crit Rev Oral Biol Med 4:679–728

11.

Martens LC (2011) Laser physics and a review of laser applications in dentistry for children. Eur Arch Paediatr Dent 12:61–67

12.

Utsunomiya T (1998) A histopathological study of the effects of low-power laser irradiation on wound healing of exposed dental pulp tissues in dogs, with special reference to lectins and collagens. J Endod 24:187–193

13.

Ohbayashi E, Matsushima K, Hosoya S, Abiko Y, Yamazaki M (1999) Stimulatory effect of laser irradiation on calcified nodule formation in human dental pulp fibroblasts. J Endod 25:30–33

14.

Ferreira AN, Silveira L, Genovese WJ, de Araujo VC, Frigo L, de Mesquita RA et al (2006) Effect of GaAIAs laser on reactional dentinogenesis induction in human teeth. Photomed Laser Surg 24:358–365

15.

Toomarian L, Fekrazad R, Sharifi D, Baghaei M, Rahimi H, Eslami B (2008) Histopathological evaluation of pulpotomy with Er, Cr:YSGG laser vs formocresol. Lasers Med Sci 23:443–450

16.

Torabinejad M, Corr R, Buhrley M, Wright K, Shabahang S (2011) An animal model to study regenerative endodontics. J Endod 37:197–202

17.

Dissanayaka WL, Zhu X, Zhang C, Jin L (2011) Characterization of dental pulp stem cells isolated from canine premolars. J Endod 37:1074–1080

18.

Sanchez AR, Rogers RS 3rd, Sheridan PJ (2004) Tetracycline and other tetracycline-derivative staining of the teeth and oral cavity. Int J Dermatol 43:709–715

19.

Bevelander G, Nakahara H (1966) The effect of diverse amounts of tetracycline on fluorescence and coloration of teeth. J Pediatr 68:114–120

20.

Harcourt JK, Johnson NW, Storey E (1962) In vivo incorporation of tetracycline in the teeth of man. Arch Oral Biol 7:431–437

21.

Bennett IC, Law DB (1965) Incorporation of tetracycline in developing dog enamel and dentin. J Dent Res 44:788–793

22.

Tate Y, Yoshiba K, Yoshiba N, Iwaku M, Okiji T, Ohshima H (2006) Odontoblast responses to GaAlAs laser irradiation in rat molars: an experimental study using heat-shock protein-25 immunohistochemistry. Eur J Oral Sci 114:50–57

23.

Matsui S, Tsujimoto Y, Matsushima K (2007) Stimulatory effects of hydroxyl radical generation by Ga-Al-As laser irradiation on mineralization ability of human dental pulp cells. Biol Pharm Bull 30:27–31

24.

Sun G, Tuner J (2004) Low-level laser therapy in dentistry. Dent Clin N Am 48:1061–1076

25.

Godoy BM, Arana-Chavez VE, Nunez SC, Ribeiro MS (2007) Effects of low-power red laser on dentine–pulp interface after cavity preparation. An ultrastructural study. Arch Oral Biol 52:899–903
Acknowledgments
This project has been supported by Tehran University of Medical Sciences & health Services grant number 89-04-97-12065.
About this article
Cite this article
Fekrazad, R., Seraj, B., Ghadimi, S. et al. The effect of low-level laser therapy (810 nm) on root development of immature permanent teeth in dogs. Lasers Med Sci 30, 1251–1257 (2015). https://doi.org/10.1007/s10103-014-1588-2
Received:

Accepted:

Published:

Issue Date:
Keywords
Pulpotomy

Low-level laser therapy

Mineral trioxide aggregate

Dog