Abstract
Worldwide, the poultry meat processing industry generates large quantities of feather by-products that amount to 40 × 109 kg annually. The feathers are considered wastes although small amounts are often processed into valuable products such as feather meal and fertilisers. The remaining waste is disposed of by incineration or by burial in controlled landfills. Improper disposal of these biological wastes contributes to environmental damage and transmission of diseases. Economic pressures, environmental pressures, increasing interest in using renewable and sustainable raw materials, and the need to decrease reliance on non-renewable petroleum resources behove the industry to find better ways of dealing with waste feathers. A closer look at the structure and composition of feathers shows that the whole part of a chicken feather (rachis and barb) can be used as a source of a pure structural protein called keratin which can be exploited for conversion into a number of high-value bioproducts. Additionally, several technologies can be used to convert other biological components of feathers into high value-added products. Thus, conversion of the waste into valuable products can make feathers an attractive raw material for the production of bioproducts. In this review, possible applications of chicken feathers in a variety of technologies and products are discussed. Thus, using waste feathers as a valuable resource can help the poultry industry to dispose of the waste feathers in an environmentally sustainable manner that also generates extra income for the industry. Their valorisation can result in their sustainable conversion into high-value materials and products on the proviso of existence or development of cost-effective technologies for converting this waste into the useful products.
Access options
Buy single article
Instant access to the full article PDF.
US$ 39.95
Tax calculation will be finalised during checkout.
Subscribe to journal
Immediate online access to all issues from 2019. Subscription will auto renew annually.
US$ 79
Tax calculation will be finalised during checkout.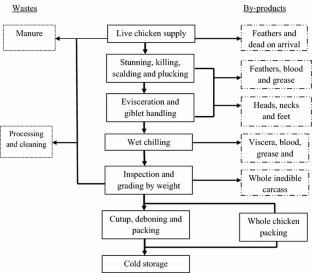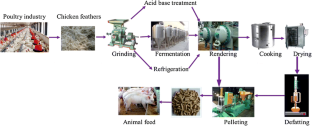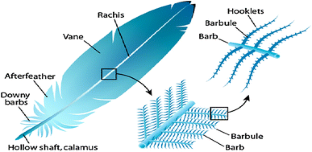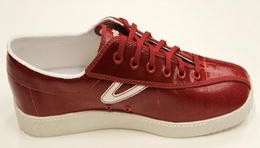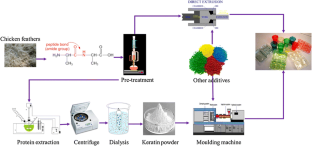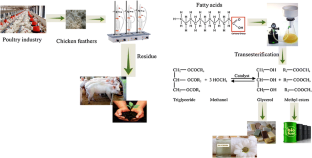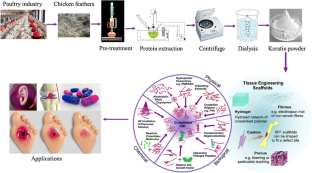 References
Ambrose CG, Clanton TO (2004) Bioabsorbable implants: review of clinical experience in orthopedic surgery. Ann Biomed Eng 32(1):171–177

Asano H (2003) Physicochemical properties of bile salts. In: Structure-performance relationships in surfactants, 2nd edn. Marcel Dakker Publisher, New York, pp 227–230

Baiano A (2014) Recovery of biomolecules from food wastes—a review. Molecules 19(9):14821–14842

Barba C, Mendez S, Roddick-Lanzilotta A, Kellly R, Parra J, Coderch L (2008) Cosmetic effectiveness of topically applied hydrolysed keratin peptides and lipids derived from wool. Skin Res Technol 14(2):243–248

Bonser RH, Dawson C (1999) The structural mechanical properties of down feathers and biomimicking natural insulation materials. J Mater Sci Lett 18(21):1769–1770

Chandrasekhar K, Lee Y, Lee D (2015) Biohydrogen production: strategies to improve process efficiency through microbial routes. Int J Mol Sci 16(4):8266–8293

Cheng H, Yang Q, Liu C (2001) Hydrogen storage in carbon nanotubes. Carbon 39(10):1447–1454

Choi J, Nelson PV (1996) Developing a slow-release nitrogen fertiliser from organic sources: III. Isolation and action of a feather-degrading actinomycete. J Am Soc Hortic Sci 121(4):639–643

Compassion in world farming (2013) Statistics: broiler chickens, www.ciwf.org.uk/media/5235303/Statistics-Broilerchickens.pdf. Accessed 18 July 2015

DAFF (2014) Department of Agriculture, Forestry and Fishery, 2014. A profile of the South African broiler market value chain. www.nda.agric.za/doaDev/sideMenu/Marketing/Annual%20Publications/Commodity%20Profiles/Livestock/Broiler%20market%20value%20chain%20profile%202014.pdf. Accessed 27 Jan 2016

Demirbas A (2008) Biofuels sources, biofuel policy, biofuel economy and global biofuel projections. Energy Convers Manag 49(8):2106–2116

Edwards D, Daniel T (1992) Environmental impacts of on-farm poultry waste disposal—a review. Bioresour Technol 41(1):9–33

El Boushy A, Van der Poel A, Walraven O (1990) Feather meal—a biological waste: its processing and utilisation as a feedstuff for poultry. Biol Wastes 32(1):39–74

Franke-Whittle IH, Insam H (2013) Treatment alternatives of slaughterhouse wastes, and their effect on the inactivation of different pathogens: a review. Crit Rev Microbiol 39(2):139–151

Guan J, Chen G (2006) Flame retardancy finish with an organophosphorus retardant on silk fabrics. Fire Mater 30(6):415–424

Gurav RG, Jadhav JP (2013) A novel source of biofertiliser from feather biomass for banana cultivation. Environ Sci Pollut Res 20(7):4532–4539

Holick MF (2004) Vitamin D: importance in the prevention of cancers, type 1 diabetes, heart disease, and osteoporosis. Am J Clin Nutr 79(3):362–371

Jin E, Reddy N, Zhu Z, Yang Y (2011) Graft polymerization of native chicken feathers for thermoplastic applications. J Agric Food Chem 59(5):1729–1738

Kapdan IK, Kargi F (2006) Bio-hydrogen production from waste materials. Enzyme Microb Technol 38(5):569–582

Kar P, Misra M (2004) Use of keratin fibre for separation of heavy metals from water. J Chem Technol Biotechnol 79(11):1313–1319

Khosa M, Ullah A (2013) A sustainable role of keratin biopolymer in green chemistry: a review. J Food Process Beverages 1(1):8

Kraham SJ (2017) Environmental impacts of industrial livestock production. In: International farm animal, wildlife and food safety law. Springer, pp 3–40

Ku CC, Liepins R (1993) Electrical properties of polymers. MacMillan Publishing Company, New York, pp 1–5

Levine VL (1991) Feathers in Southeast American Indian ceremonialism. Expedition 33(2):3–11

McCasland WE, Richardson L (1966) Methods for determining the nutritive value of feather meals. Poult Sci 45(6):1231–1236

Misra M, Kar P (2004) Keratin fibres and structures for nanofiltration. In: Natural fibres, plastics and composites. Springer, New York, pp 83–93

Misra M, Kar P, Priyadarshan G, Licata C (2001) Keratin protein nano-fibre for removal of heavy metals and contaminants. In: MRS proceedings, 2001. Cambridge University Press, Cambridge, pp 1–11

Molapo NA (2009) Waste handling practices in the South African high-throughput poultry abattoirs. PhD Thesis. Central University of Technology, Free State, pp 21–120

Moore TJ (1989) The cholesterol myth. Atl Mon 264(3):7–70

Moore CJ (2008) Synthetic polymers in the marine environment: a rapidly increasing, long-term threat. Environ Res 108(2):131–139

Murari SK, Frey FJ, Frey BM, Gowda TV, Vishwanath BS (2005) Use of Pavo cristatus feather extract for the better management of snakebites: neutralisation of inflammatory reactions. J Ethnopharmacol 99(2):229–237

Niinimaki A, Niinimaki M, Makinen-Kiljunen S, Hannuksela M (1998) Contact urticaria from protein hydrolysates in hair conditioners. Allergy 53(11):1078–1082

Park SK, Bae D, Hettiarachchy N (2000) Protein concentrate and adhesives from meat and bone meal. J Am Oil Chem Soc 77(11):1223–1227

Paul T, Das A, Mandal A, Halder SK, Jana A, Maity C, Dasmohapatra PK, Pati BR, Mondal KC (2014) An efficient cloth cleaning properties of a crude keratinase combined with detergent: towards industrial viewpoint. J Clean Prod 66:672–684

Poole AJ, Church JS, Huson MG (2008) Environmentally sustainable fibres from regenerated protein. Biomacromol 10(1):1–8

Poopathi S, Abidha S (2007) Use of feather-based culture media for the production of mosquitocidal bacteria. Biol Control 43(1):49–55

Rahayu S, Bata M (2015) Quality of chicken feather processed in different conditions. Anim Prod 16(3):170–175

Reddy N, Yang Y (2011) Potential of plant proteins for medical applications. Trends Biotechnol 29(10):490–498

Reddy N, Chen L, Zhang Y, Yang Y (2014) Reducing environmental pollution of the textile industry using keratin as alternative sizing agent to poly (vinyl alcohol). J Clean Prod 65:561–567

Robertson GL (2012) Food packaging: principles and practice. CRC Press, NW, USA

Rouse JG, Van Dyke ME (2010) A review of keratin-based biomaterials for biomedical applications. Materials 3(2):999–1014

Saravanan K, Dhurai B (2012) Exploration on the amino acid content and morphological structure in chicken feather fibre. J Text Appar Technol Manag 7(3):1–6

Stettenheim PR (2000) The integumentary morphology of modern birds—an overview. Am Zool 40(4):461–477

Stingone JA, Wing S (2011) Poultry litter incineration as a source of energy: reviewing the potential for impacts on environmental health and justice. New Solut 21(1):27–42

Stuurman N, Sasse B, Fisher PA (1996) Intermediate filament protein polymerization: molecular analysis of drosophila nuclear lamin head-to-tail binding. J Struct Biol 117(1):1–15

Sydney B (2015) Green chemists use rocket science and chicken feathers to create cow-less leather. www.fastcoexist.com/3023593/green-chemists-use-rocket-science-and-chicken-feathers-to-create-cow-less-leather. Accessed 21 July 2015

Tesfaye T, Sithole B, Ramjugernath D (2017) Valorisation of chicken feathers: recycling and recovery routes. In: Margherita di Pula S (eds) Proceedings, Sardinia 2017, 16th international waste management and landfill symposium/2-6 October 2017. IWWG: International Waste Working Group, CISA Publisher, Sardinia, p 511

Tesfaye T, Sithole B, Ramjugernath D, Chunilall V (2017a) Valorisation of chicken feathers: characterisation of physical properties and morphological structure. J Clean Prod 149:349–365

Tesfaye T, Sithole B, Ramjugernath D, Chunilall V (2017b) Valorisation of chicken feathers: characterisation of chemical properties. Waste Manag 68:626–635

Tesfaye T, Sithole B, Ramjugernath D, Chunilall V (2017c) Valorisation of chicken feathers: application in paper production. J Clean Prod 164:1324–1331

Urlings H, VanLogtestijn J, Bijker P (1992) Slaughter by-products: problems, preliminary research and possible solutions. Vet Q 14(1):34–38

USDA Foreign Agricultural Service (2014) The poultry site: global poultry trends 2014. www.thepoultrysite.com/articles/3259/global-poultry-trends-2014-slowing-of-asian-population-growth-to-impact-chicken-consumption/. Accessed 04 Jan 2017

Veerabadran V, Balasundari SN, Devi DM, Kumar DM (2012) Optimisation and production of proteinacious chicken feather fertiliser by proteolytic activity of Bacillus sp MPTK 6. Indian J Innov Dev 1(3):193–198

Villa AL, Aragao MR, Dos Santos EP et al (2013) Feather keratin hydrolysates obtained from microbial keratinases: effect on hair fibre. BMC Biotechnol 1472–6750(13):1–11

Zhu G, Zhu X, Fan Q, Wan X (2011) Recovery of biomass wastes by hydrolysis in sub-critical water. Resour Conserv Recycl 55(4):409–416
Acknowledgements
The authors are highly grateful for the financial and technical support received from the Institute of Technology for Textile and Fashion Design/EiTEX at Bahir Dar University, Thermodynamics Research Unit at Chemical Engineering of University of KwaZulu-Natal, the Biorefinery Industry Development Facility, CSIR, Department of Science and Technology, Waste Research Development and Innovation Roadmap, and Rainbow Chicken Limited Foods.
About this article
Cite this article
Tesfaye, T., Sithole, B. & Ramjugernath, D. Valorisation of chicken feathers: a review on recycling and recovery route—current status and future prospects. Clean Techn Environ Policy 19, 2363–2378 (2017). https://doi.org/10.1007/s10098-017-1443-9
Received:

Accepted:

Published:

Issue Date:
Keywords
Poultry waste

Feathers

Biodegradable product

Value-added product

Keratin