Abstract
As the search for alternatives to fossil fuels continues, microalgae have emerged as a promising renewable feedstock for biodiesel. Many species contain high lipid concentrations and require simple cultivation—including reduced freshwater and land area needs—compared to traditional crops used for biofuels. Recently, technological advancements have brought microalgae biodiesel closer to becoming economically feasible through increased efficiency of the cultivation, harvesting, pretreatment, lipid extraction, and transesterification subsystems. The metabolism of microalgae can be favorably manipulated to increase lipid productivity through environmental stressors, and "green" techniques such as using flue gas as a carbon source and wastewater as a media replacement can lower the environmental impact of biodiesel production. Through life cycle assessment and the creation of process models, valuable insights have been made into the energy and material sinks of the manufacturing process, helping to identify methods to successfully scale up microalgae biodiesel production. Several companies are already exploring the microalgae industry, offsetting operating costs through isolation of co-products and careful unit operation selection. With numerous examples drawn from industry and the literature, this review provides a practical approach for creating a microalgae biodiesel facility.
Access options
Buy single article
Instant access to the full article PDF.
US$ 39.95
Tax calculation will be finalised during checkout.
Subscribe to journal
Immediate online access to all issues from 2019. Subscription will auto renew annually.
US$ 79
Tax calculation will be finalised during checkout.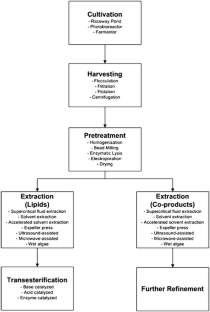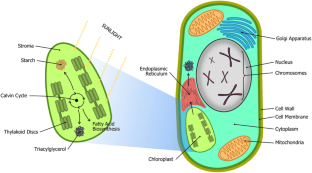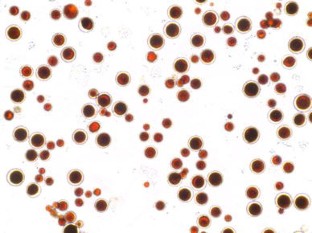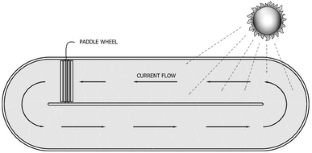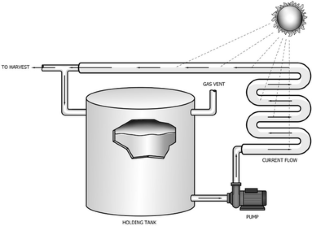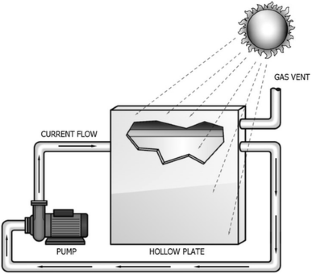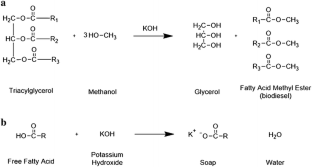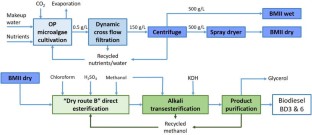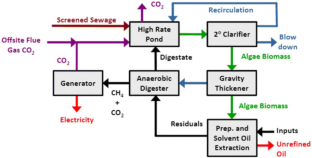 Abbreviations
EER:

Energy efficiency ratio

FAEE:

Fatty acid ethyl ester

FAME:

Fatty acid methyl ester

FFA:

Free fatty acids

HPH:

High-pressure homogenization

LCA:

Life cycle analysis

PEF:

Pulsed electric field

TAG:

Triacylglycerol

% wt:

Weight percentage

v/v:

Volume ratio

w/w:

Weight ratio

nm:

Nanometer

µm:

Micrometer

ml:

Mililiter

mg:

Milligram

g:

Gram

kg:

Kilogram

h:

Hour

min:

Minute

d:

Day

yr:

Year

L:

Liter

gal:

Gallon

mol:

Mole number

MPa:

Megapascal

MJ:

Megajoule

GHz:

Gigahertz
References
Algawise (2016) AlgaWise Ultra Omega-9. http://algawise.com/ingredients/ultra-omega-9-algae-oil/. Accessed 17 April 2016

Algenol Biotech LLC (2011) About Algenol. http://www.algenol.com/. Accessed 10 Oct 2015

Balasubramanian RK, Doan TT, Obbard JP (2013) Factors affecting cellular lipid extraction from marine microalgae. Chem Eng J 215:929–936

Barros AI, Gonçalves AL, Simões M, Pires JC (2015) Harvesting techniques applied to microalgae: a review. Renew Sustain Energy Rev 41:1489–1500

Bhave R, Kuritz T, Powell L, Adcock D (2012) Membrane-based energy efficient dewatering of microalgae in biofuels production and recovery of value added co-products. Environ Sci Technol 46:5599–5606

Bishop WM, Zubeck HM (2012) Evaluation of microalgae for use as nutraceuticals and nutritional supplements. J Ntr Food Sci 2:147. doi:10.4172/2155-9600.1000147

Brennan L, Owende P (2010) Biofuels from microalgae—a review of technologies for production, processing, and extractions of biofuels and co-products. Renew Sustain Energy Rev 14:557–577

Cellana Inc (2015) Alduo technology. http://cellana.com/technology/core-technology/. Accessed 8 Oct 2015

Chen CY, Yeh KL, Aisyah R, Lee DJ, Chang JS (2011) Cultivation, photobioreactor design and harvesting of microalgae for biodiesel production: a critical review. Bioresource Technol 102:71–81

Chen G, Zhao L, Qi Y (2015) Enhancing the productivity of microalgae cultivated in wastewater toward biofuel production: a critical revew. Appl Energ 137:282–291

Cheng CH, Du TB, Pi HC, Jang SM, Lin YH, Lee HT (2011) Comparative study of lipid extraction from microalgae by organic solvent and supercritical CO2. Bioresource Technol 102:10151–10153

Chisti Y (2007) Biodiesel from microalgae. Biotechnol Adv 25:294–306

Choi SA, Oh YK, Jeong MJ, Kim SW, Lee JS, Park JY (2014) Effects of ionic liquid mixtures on lipid extraction from Chlorella vulgaris. Renew Energ 65:169–174

Cosmetics Business (2015) Global sun care market to rise 6.4% by 2018. http://www.cosmeticsbusiness.com/news/article_page/Global_sun_care_market_to_rise_64_by_2018/105908. Accessed 14 Sep 2016

Coustets M, Joubert-Durigneux V, Hérault J, Schoefs B, Blanckaert V, Garnier JP, Teissié J (2015) Optimization of protein electroextraction from microalgae by a flow process. Bioelectrochemistry 103:74–81

Cuellar-Bermudez SP, Aguilar-Hernandez I, Cardenas-Chavez DL, Ornelas-Soto N, Romero-Ogawa MA, Parra-Saldivar R (2015) Extraction and purification of high-value metabolites from microalgae: essential lipids, astaxanthin and phycobiliproteins. Microb Biotechnol 8:190–209

Davis R, Aden A, Pienkos PT (2011) Techno-economic analysis of autotrophic microalgae for fuel production. Appl Energ 88:3524–3531. doi:10.1016/j.apenergy.2011.04.018

Delrue F, Setier PA, Sahut C, Cournac L, Roubaud A, Peltier G, Froment AK (2012) An economic, sustainability, and energetic model of biodiesel production from microalgae. Bioresource Technol 111:191–200

Demirbas A, Demirbas MF (2011) Importance of algae oil as a source of biodiesel. Energ Convers Manage 52:163–170

Dunlop MJ, Keasling JD, Mukhopadhyay A (2010) A model for improving microbial biofuel production using a synthetic biology feedback loop. Syst Synth Biol 4:95–104

Ehimen EA, Sun ZF, Carrington CG (2010) Variables affecting the in situ transesterification of microalgae lipids. Fuel 89:677–684

Elvin JG, Couston RG, van der Walle CF (2013) Therapeutic antibodies: market considerations, disease targets and bioprocessing. Int J Pharm 440:83–98

Fasahati P, Woo HC, Liu JJ (2015) Industrial-scale bioethanol production from brown algae: effects of pretreatment. Appl Energ 139:175–187

Freire I, Cortina-Burgueño A, Grille P, Arizcun MA, Abellán E, Segura M, Sousa FW, Otero A (2016) Nannochloropsis limnetica: a freshwater microalga for marine aquaculture. Aquaculture 459:124–130

Gebreslassie BH, Waymire R, You F (2013) Sustainable design and synthesis of algae-based biorefinery for simultaneous hydrocarbon biofuel production and carbon sequestration. AIChE J 59:1599–1621

Geciova J, Bury D, Jelen P (2002) Methods for disruption of microbial cells for potential use in the diary industry—a review. Int Diary J 12:541–553

Georgianna R, Mayfield SP (2012) Exploiting diversity and synthetic biology for the production of algal biofuels. Nature 488:329–335

Ghosh A, Khanra S, Mondal M, Halder G, Tiwari ON, Saini S, Bhowmick TK, Gayen K (2016) Progress toward isolation of strains and genetically engineered strains of microalgae for production of biofuel and other value added chemicals: a review. Energ Convers Manage 113:104–118

González-Delgado ÁD, Kafarov V, El-Halwagi M (2015) Development of a topology of microalgae-based biorefinery: process synthesis and optimization using a combined forward–backward screening and superstructure approach. Clean Technol Envir 17:2213–2228

Graham JM, Graham LE, Zulkifly SB, Pfleger BF, Hoover SW, Yoshitani J (2012) Freshwater diatoms as a source of lipids for biofuels. J Ind Microbiol Biot 39:419–428

Grimi N, Dubois A, Marchal L, Jubeau S, Lebovka NI, Vorobiev (2014) Selective extraction from microalgae Nannochloropsis sp. using different methods of cell disruption. Bioresource Technol 153:254–259

Grimm P, Risse JM, Cholewa D, Müller JM, Beshay U, Friehs K, Flaschel E (2015) Applicability of Euglena gracilis for biorefineries demonstrated by the production of α-tocopherol and paramylon followed by anaerobic digestion. J Biotechnol 215:72–79

Gutiérrez-Arriaga CG, Serna-González M, Ponce-Ortega JM, El-Halwagi MM (2014) Sustainable integration of algal biodiesel production with steam electric power plants for greenhouse gas mitigation. ACS Sustain Chem Eng 2:1388–1403

Halim R, Danquah MK, Webley PA (2012) Extraction of oil from microalgae for biodiesel production: a review. Biotechnol Adv 30:709–732

Harun R, Singh M, Forde GM, Danquah MK (2010) Bioprocess engineering of microalgae to produce a variety of consumer products. Renew Sust Energ Rev 14:1037–1047

Herrero M, Ibáñez E (2015) Green processes and sustainability: an overview on the extraction of high added-value products from seaweeds and microalgae. J Supercrit Fluid 96:211–216

Hitchings MA, Ward T (2010) Solazyme wins first prize for sustainable biofuels technology. Global Refining Fuels Today 2 (53). http://www.downstreambusiness.com/solazyme-wins-first-prize-sustainable-biofuels-technology-361971. Accessed 11 Oct 2015

Ho SH, Chan MC, Liu CC, Chen CY, Lee WL, Lee DJ, Chang JS (2014) Enhancing lutein productivity of an indigenous microalga Scenedesmus obliquus FSP-3 using light-related strategies. Bioresour Technol 152:275–282

Huang J, Xia J, Jiang W, Li Y, Li J (2015) Biodiesel production from microalgae oil catalyzed by a recombinant lipase. Bioresource Technol 180:47–53

Iancu P, Pleşu V, Velea S (2012) Flue gas CO2 capture by microalgae in photobioreactor: a sustainable technology. Chem Eng Trans 29:799–804

Iqbal J, Theegala C (2013) Microwave assisted lipid extraction from microalgae using biodiesel as co-solvent. Algal Res 2:34–42

Jessen H (2015) I have green expectations for algae. Ethanol Producer Magazine. http://news.algaeworld.org/2015/03/holly-jessen-i-have-green-expectations-for-algae/. Accessed 9 Dec 2015

Jinkerson RE, Subramanian V, Posewitz MC (2011) Improving biofuel production in phototrophic microorganisms with systems biology. Biofuels 2:125–144

Jinkerson RE, Radakovits R, Posewitz MC (2013) Genomic insights from the oleaginous model alga Nannochloropsis gaditana. Bioengineered 4:37–43

Jorquera O, Kiperstok A, Sales EA, Embiruçu M, Ghirardi ML (2010) Comparative energy life-cycle analyses of microalgal biomass production in open ponds and photobioreactors. Bioresource Technol 101:1406–1413

Judd S, van den Broeke LJ, Shurair M, Kuti Y, Znad H (2015) Algal remediation of CO2 and nutrient discharges: a review. Water Res 87:356–366

Juneja A, Ceballos RM, Murthy GS (2013) Effects of environmental factors and nutrient availability on the biochemical composition of algae for biofuels production: a review. Energies 6:4607–4638

Kim J, Yoo G, Lee H, Lim J, Kim K, Kim CW, Park MS, Yang JW (2013) Methods of downstream processing for the production of biodiesel from microalgae. Biotechnol Adv 31:862–876

Koller M, Muhr A, Braunegg G (2014) Microalgae as versatile cellular factories for valued products. Algal Res 6:52–63

Kumar A, Awasthi A (2009) Bioseparation engineering. I.K. International Publishing House Pvt Ltd, New Delhi

Kumar RR, Rao PH, Muthu A (2015) Lipid extraction methods from microalgae: a comprehensive review. Front Energy Res 2:61

Lakshmi GC (2014) Food coloring: the natural way. Res J Chem Sci 4:87–96

Lam MK, Lee KT (2012) Microalgae biofuels: a critical review of issues, problems and the way forward. Biotechnol Adv 30:673–690

Lane J (2015a) Algenol Algae fuels: coming soon to a Florida pump near you. Biofuels Digest. http://www.biofuelsdigest.com/bdigest/2015/09/14/algenol-algae-fuels-coming-soon-to-a-florida-pump-near-you/. Accessed 10 Oct 2015

Lane J (2015b) Joule raises $40 M, as 'fuel from thin air' preps for commercial scale in 2017. Biofuels Digest. http://www.biofuelsdigest.com/bdigest/2015/05/11/joule-raises-40m-as-fuel-from-thin-air-preps-for-commercial-scale-in-2017. Accessed Oct 2015

Lane J (2015c) Joule unlimited: Biofuels Digest's 2015 5-minute guide. Biofuels Digest. http://www.biofuelsdigest.com/bdigest/2015/02/03/joule-unlimited-biofuels-digests-2015-5-minute-guide/. Accessed 10 Oct 2015

Lane J (2015d) Sapphire energy: Biofuels Digest's 2015 5-minute guide. Biofuels Digest. http://www.biofuelsdigest.com/bdigest/2015/02/11/sapphire-energy-biofuels-digests-2015-5-minute-guide/. Accessed 12 Dec 2015

Lebeau T, Robert JM (2003) Diatom cultivation and biotechnologically relevant products. Part I: cultivation at various scales. Eur J Appl Microbiol 60:612–623

Lee JY, Yoo C, Jun SY, Ahn CY, Oh HM (2010) Comparison of several methods for effective lipid extraction from microalgae. Bioresource Technol 101:S75–S77

Lee YC, Lee K, Oh YK (2015) Recent nanoparticle engineering advances in microalgal cultivation and harvesting processes of biodiesel production: a review. Bioresource Technol 184:63–72

Leu S, Boussiba S (2014) Advances in the production of high-value products by microalgae. Industrial Biotechnology 10:169–183

Li Y, Horsman M, Wu N, Lan CQ, Dubois-Calero N (2008) Biofuels from microalgae. Biotechnol Progr 24:815–820

Li Y, Nahdi FG, Garg S, Adarme-Vega TC, Thurecht KJ, Ghafor WA, Tannock S, Schenk PM (2014) A comparative study: the impact of different lipid extraction methods on current microalgal lipid research. Microb Cell Fact 13. doi:10.1186/1475-2859-13-14

Lowrey J, Brooks MS, McGinn PJ (2014) Heterotrophic and mixotrophic cultivation of microalgae for biodiesel production in agricultural wastewaters and associated challenges—a critical review. J Appl Phycol 27:1485–1498

Lu J, Sheahan C, Fu P (2011) Metabolic engineering of algae for fourth generation biofuels production. Energ Environ Sci 4:2451–2466

Lundquist TJ, Woertz IC, Quinn NWT, Benemann JR (2010) A realistic technology and engineering assessment of algae biofuel production. Energy Biosciences Institute, University of California, Berkeley

Ma YA, Cheng YM, Huang JW, Jen JF, Huang YS, Yu CC (2014) Effects of ultrasonic and microwave pretreatments on lipid extraction of microalgae. Bioproc Biosyst Eng 37:1543–1549

Mata TM, Martins AA, Caetano NA (2010) Microalgae for biodiesel production and other applications: a review. Renew Sust Energ Rev 14:217–232

Miao X, Wu Q (2006) Biodiesel production from heterotrophic microalgal oil. Bioresource Technol 97:841–846

Milledge JJ, Heaven S (2013) A review of the harvesting of micro-algae for biofuel production. Rev Environ Sci Biotechnol 12:165–178

Najafabadia HA, Vossoughia M, Pazukic G (2015) The role of co-solvents in improving the direct transesterification of wet microalgal biomass under supercritical condition. Bioresource Technol 193:90–96

Nireesha GR, Divya L, Sowmya C, Venkateshan N, Babu MN, Lavakumar V (2013) Lyophilization/freeze drying—an review. Inter J Novel Trends Pharm Sci 3:87–98

Passell H, Dhaliwal H, Reno M, Wu B, Amotz AB, Ivry E, Gay M, Czartoski T, Laurin L, Ayer N (2013) Algae biodiesel life cycle assessment using current commercial data. J Environ Manage 129:103–111

Patil PD, Gude VG, Mannarswamy A, Cooke P, Nirmalakhandan N, Lammers P, Deng S (2012) Comparison of direct transesterification of algal biomass under supercritical methanol and microwave irradiation conditions. Fuel 97:822–831

Pittman JK, Dean AP, Osundeko O (2011) The potential of sustainable algal biofuel production using wastewater resources. Bioresource Technol 102:17–25

Pokoo-Aikins G, Nadim A, El-Halwagi MM, Mahalec V (2010) Design and analysis of biodiesel production from algae grown through carbon sequestration. Clean Technol Envir 12:239–254

Pragya N, Pandey KK, Sahoo PK (2013) A review on harvesting, oil extraction and biofuels production technologies from microalgae. Renew Sust Energ Rev 24:159–171

Priyadarshani I, Rath B (2012) Commercial and industrial applications of micro algae—a review. J Algal Biomass Utln 3:89–100

Provust J (2011) Cultivation of algae in photobioreactors for biodiesel production. In: Pandey A, Larroche C, Ricke SC, Claude-Gilles Dussap CG, Gnansounou E (eds) Biofuels: alternative feedstocks and conversion processes. Academic Press, London, pp 439–461

Pullen J, Saeed K (2012) An overview of biodiesel oxidation stability. Renew Sust Energ Rev 16:5924–5950

Quinn JC, Davis R (2015) The potentials and challenges of algae based biofuels: a review of the techno-economic, life cycle, and resource assessment modeling. Bioresource Technol 184:444–452

Ramachandra TV, Madhab MD, Shilpi S, Joshi NV (2013) Algal biofuel from urban wastewater in India: scope and challenges. Renew Sust Energ Rev 21:767–777

Ramluckan K, Moodley KG, Bux F (2014) An evaluation of the efficacy of using selected solvents for the extraction of lipids from algal biomass by the soxhlet extraction method. Fuel 116:103–108

Rashid N, Rehman MSU, Sadiq M, Mahmood T, Han JI (2014) Current status, issues and developments in microalgae derived biodiesel production. Renew Sust Energ Rev 40:760–778

Rawat I, Kumar RR, Mutanda T, Bux F (2012) Biodiesel from microalgae: a critical evaluation from laboratory to large scale production. Appl Energ 103:444–467

Reddy HK, Muppaneni T, Patil PD, Ponnusamy S, Cooke P, Schaub T, Deng S (2014) Direct conversion of wet algae to crude biodiesel under supercritical ethanol conditions. Fuel 115:720–726

Ríos SD, Torres CM, Torras C, Salvado J, Mateo-Sanz JM, Jimenez L (2013) Microalgae-based biodiesel: economic analysis of downstream process realistic scenaRíos. Bioresource Technol 136:617–625. doi:10.1016/j.biortech.2013.03.046

Rodríguez-Zavala JS, Ortiz-Cruz MA, Mendoza-Hernández G, Moreno-Sánchez R (2010) Increased synthesis of α-tocopherol, paramylon and tyrosine by Euglena gracilis under conditions of high biomass production. J Appl Microbiol 109:2160–2172

Samarasinghe N, Fernando S, Lacey R, Faulkner WB (2012) Algal cell rupture using high pressure homogenization as a prelude to oil extraction. Renew Energ 48:300–308

Sapphire Energy Inc (2016) Sapphire energy. http://www.sapphireenergy.com/. Accessed 1 June 2016

Schmidt CW (2010) Synthetic biology: environmental health implications of a new field. Environ Health Perspect 118: A118–A123. http://ehp.niehs.nih.gov/118-a118/?utm_source=rss&utm_medium=rss&utm_campaign=118-a118. Accessed 9 June 2016

Schneising O, Buchwitz M, Reuter M, Heymann J, Bovensmann H, Burrows JP (2011) Long-term analysis of carbon dioxide and methane column-averaged mole fractions retrieved from SCIAMACHY. Atmos Chem Phys 11:2863–2880

Sharma KK, Schuhmann H, Schenk PM (2012) High lipid induction in microalgae for biodiesel production. Energies 5:1532–1553

Shin HY, Ryu JH, Bae SY, Crofcheck C, Crocker M (2014) Lipid extraction from Scenedesmus sp. microalgae for biodiesel production using hot compressed hexane. Fuel 130:66–69

Sierra E, Acien FG, Fernandez JM, Garcia JL, Gonzalez C, Molina E (2008) Characterization of a flat plate photobioreactor for the production of microalgae. Chem Eng J 138:136–147

Singh B, Guldhe A, Singh P, Singh A, Rawat I, Bux F (2015) Sustainable production of biofuels from microalgae using a biorefinery approach. In: Kaushik G (ed) Applied environmental biotechnology: present scenario and future trends. Springer, India, pp 115–127

Solana M, Rizza CS, Bertucco A (2014) Exploiting microalgae as a source of essential fatty acids by supercritical fluid extraction of lipids: comparison between Scenedesmus obliquus, Chlorella protothecoides and Nannochloropsis salina. J Supercrit Fluid 92:311–318

Taher H, Al-Zuhair S, Al-Marzouqi AH, Haik Y, Farid M (2014) Effective extraction of microalgae lipids from wet biomass for biodiesel production. Biomass Bioenerg 66:159–167

Teichner W, Lesko M (2013) Cashing in on the booming market for dietary supplements. Prod. McKinsey & Company. https://www.mckinseyonmarketingandsales.com/sites/default/files/pdf/CSI_VMHS_FNL_0.pdf Accessed 15 June 2016

TerraVia Inc (2016) Reimagine what's possible. http://terravia.com/. Accessed 24 June 2016

Thermo Fisher Scientific Inc (2009) Phycobiliproteins. Invitrogen. https://tools.thermofisher.com/content/sfs/manuals/mp00800.pdf. Accessed 14 Dec 2015

Thermo Fisher Scientific Inc (2015) R-phycoerythrin (R-PE). https://www.thermofisher.com/us/en/home/life-science/cell-analysis/fluorophores/r-phycoerythrin.html. Accessed 14 Dec 2015

Thilakaratne R, Wright MM, Brown RC (2014) A techno-economic analysis of microalgae remnant catalytic pyrolysis and upgrading to fuels. Fuel 128:104–112

Torzillo G, Vonshak A (2013) Environmental stress physiology with reference to mass cultures. In: Hu Q, Richmond A (ed) Handbook of microalgal culture: applied phycology and biotechnology. Blackwell Publishing Ltd., Somerset, pp 90–113

Ubando AT, Culaba AB, Cuello JL, El-Halwagi MM, Tan RR (2014) Multi-regional multi-objective optimization of an algal biofuel polygeneration supply chain with fuzzy mathematical programming. In: ASME 2014 8th international conference on energy sustainability collocated with the ASME 2014 12th international conference on fuel cell science, engineering and technology

US Department of Energy (2015) Petroleum & other liquids: sales of distillate fuel oil by end use. US Energy Information Administration. Washington, DC: US Department of Energy, December 22. https://www.eia.gov/dnav/pet/pet_cons_821dst_dcu_nus_a.htm. Accessed 31 Jan 2016

Vandamme D, Foubert I, Muylaert K (2013) Flocculation as a low-cost method for harvesting microalgae for bulk biomass production. Trends Biotechnol 31:233–239

Vanthoor-Koopmans M, Wijffels RH, Barbosa MJ, Eppink MH (2013) Biorefinery of microalgae for food and fuel. Bioresource Technol 135:142–149

Vitova M, Bisova K, Kawano S, Zachleder V (2015) Accumulation of energy reserves in algae: from cell cycles to biotechnological applications. Biotechnol Adv 33:1205–1218

Wan C, Zhao XQ, Guo SL, Alam MA, Bai FW (2013) Bioflocculant production from Solibacillus silvestris W01 and its application in cost-effective harvest of marine microalga Nannochloropsis oceanica by flocculation. Bioresource Technol 135:207–212

Wang WC, Allen E, Campos AA, Cade RK, Cade Killens, Dean L, Dvora M, Immer JG, Mixson S, Srirangan S, Sauer ML, Schreck S (2013) ASI: dunaliella marine microalgae to drop-in replacement liquid transportation fuel. Environ Prog Sustain Energy 32:916–925

Wang J, Yang H, Wang F (2014) Mixotrophic cultivation of microalgae for biodiesel production: status and prospects. Appl Biochem Biotechnol 172:3307–3329

Xiong W, Gao C, Yan D, Wu C, Wu Q (2010) Double CO2 fixation in photosynthesis-fermentation model enhances algal lipid synthesis for biodiesel production. Bioresource Technol 101:2287–2293

Yaakob Z, Ali E, Zainal A, Mohamad M, Takriff MS (2014) An overview: biomolecules from microalgae for animal feed and aquaculture. J Biol Res 21

Yang J, Xu M, Zhang X, Hu Q, Sommerfeld M, Chen Y (2011) Life-cycle analysis on biodiesel production from microalgae: water footprint and nutrients balance. Bioresource Technol 102:159–165

Yen HW, Hu IC, Chen CY, Ho SH, Lee DJ, Chang JS (2013) Microalgae-based biorefinery—from biofuels to natural products. Bioresource Technol 135:166–174

Yoshihiko S, Maeda Y, Yabuuchi T, Muto M, Yoshino T, Tanaka T (2015) Chloroplast-targeting protein expression in the oleaginous diatom fistulifera solaris JPCC DA0580 toward metabolic engineering. J Biosci Bioeng 19:28–34

Young G, Nippen F, Titterbrandt S, Cooney MJ (2011) Direct transesterification of biomass using an ionic liquid co-solvent system. Adv Biochem Eng Biot 2:261–266

Zitelli GC, Biondi N, Rodolfi L, Tredict MR (2013) Photobioreactors for mass production of microalgae. In: Hu Q, Richmond A (eds) Handbook of microalgal cultures: applied phycology and biotechnology. Blackwell Publishing Ltd., Somerset, pp 225–266
Acknowledgements
The authors would like to thank Wesley Zloza, Kyra Gudgel, Caitlin Liddiard, Brock Shilling, Victoria St. Martin, and Alex Fuerst for their assistance in image production.
Ethics declarations
Conflict of interest
The authors declare that they have no conflict of interest.
About this article
Cite this article
Dickinson, S., Mientus, M., Frey, D. et al. A review of biodiesel production from microalgae. Clean Techn Environ Policy 19, 637–668 (2017). https://doi.org/10.1007/s10098-016-1309-6
Received:

Accepted:

Published:

Issue Date:
Keywords
Biodiesel

Biofuel

Energy

Life cycle analysis

Microalgae

Sustainability