Abstract
In vitro studies suggest that certain probiotic bacterial strains have potential activity against opportunistic infections such as Candida. There are few in vivo trials using probiotics as a single treatment for acute Candida vulvovaginitis (CV). In this open-label, proof-of-concept study, selected Lactobacillus strains were tested in women with acute Candida vaginitis. Twenty women diagnosed with proven, symptomatic CV were instructed to administer a vaginal probiotic gel with L. plantarum YUN-V2.0, L. pentosus YUN-V1.0 and L. rhamnosus YUN-S1.0 for 10 consecutive days. Vaginal rinsing fluid, vaginal culture swab and vaginal smear for fresh wet-mount microscopy were collected before and 7, 14 and 28 days after start of treatment. On average, participating women were 39 years old and had an history of 5 vaginal infections of which 95% was CV. Nine women (45%) completed the study without the need of rescue medication. Women who needed rescue treatment experienced twice as much Candida infections in the past. A negative correlation was found between the clinical composite score and the time to use rescue medication (R2 = 0.127). Seventy-four per cent of participants found the study gel comfortable to use, and 42% of all women would use the tested gel again for this indication. Forty-five per cent of women were treated successfully for acute CV with a novel vaginal gel containing 3 selected Lactobacillus strains. Patients needing rescue treatment were suffering from more severe and long-standing disease. These results warrant for further testing of this new product, especially of its potential in cases with mild to moderate severity, as an adjuvant to antimycotics or as a preventive measure in women with recurrent vulvovaginal candidosis.
Access options
Buy single article
Instant access to the full article PDF.
US$ 39.95
Tax calculation will be finalised during checkout.
Subscribe to journal
Immediate online access to all issues from 2019. Subscription will auto renew annually.
US$ 79
Tax calculation will be finalised during checkout.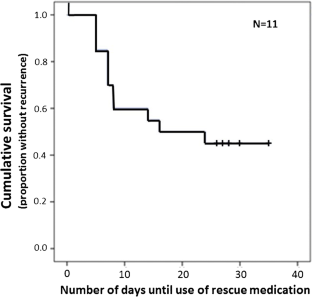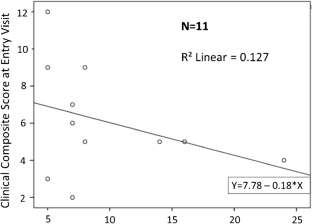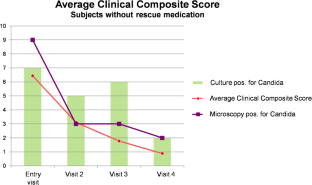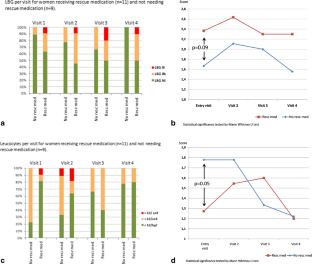 References
1.

Martin Lopez JE (2015) Candidiasis (vulvovaginal). BMJ Clin Evid. 2015

2.

Chew SY, Than LT (2016) Vulvovaginal candidosis: contemporary challenges and the future of prophylactic and therapeutic approaches. Mycoses 59(5):262–273

3.

Matheson A, Mazza D (2017) Recurrent vulvovaginal candidiasis: a review of guideline recommendations. Aust N Z J Obstet Gynaecol 57(2):139–145

4.

Mendling W et al (2015) Guideline: vulvovaginal candidosis (AWMF 015/072), S2k (excluding chronic mucocutaneous candidosis). Mycoses 58(Suppl 1):1–15

5.

Romero R, Nygaard I (2015) CDC updates guidelines for treating sexually transmitted diseases. Am J Obstet Gynecol 213(2):117–118

6.

Sherrard J et al (2011) European (IUSTI/WHO) guideline on the management of vaginal discharge, 2011. Int J STD AIDS 22(8):421–429

7.

van Schalkwyk J, Yudin MH (2015) Vulvovaginitis: screening for and management of trichomoniasis, vulvovaginal candidiasis, and bacterial vaginosis. J Obstet Gynaecol Can 37(3):266–274

8.

Diaz MC et al (2016) Identification and in vitro antifungal susceptibility of vaginal Candida spp. isolates to fluconazole, clotrimazole and nystatin. Rev Esp Quimioter 29(3):151–154

9.

Nasrollahi Z et al (2015) Fluconazole resistance Candida albicans in females with recurrent vaginitis and Pir1 overexpression. Jundishapur J Microbiol 8(9):e21468

10.

Donders G (2010) Diagnosis and management of bacterial vaginosis and other types of abnormal vaginal bacterial flora: a review. Obstet Gynecol Surv 65(7):462–473

11.

Donders GG (2007) Definition and classification of abnormal vaginal flora. Best Pract Res Clin Obstet Gynaecol 21(3):355–373

12.

Donders GGG et al (2017) Aerobic vaginitis: no longer a stranger. Res Microbiol 168(9–10):845–858

13.

Rumyantseva TA et al (2015) Utility of microscopic techniques and quantitative real-time polymerase chain reaction for the diagnosis of vaginal microflora alterations. J Low Genit Tract Dis 19(2):124–128

14.

Donders GG et al (2002) Definition of a type of abnormal vaginal flora that is distinct from bacterial vaginosis: aerobic vaginitis. BJOG 109(1):34–43

15.

Mikamo H et al (2015) Efficacy and safety of a single oral 150 mg dose of fluconazole for the treatment of vulvovaginal candidiasis in Japan. J Infect Chemother 21(7):520–526

16.

Akhtar S et al (2012) Efficacy of itraconazole versus fluconazole in vaginal candidiasis. J Pak Med Assoc 62(10):1049–1052

17.

Pitsouni E, Iavazzo C, Falagas ME (2008) Itraconazole vs fluconazole for the treatment of uncomplicated acute vaginal and vulvovaginal candidiasis in nonpregnant women: a metaanalysis of randomized controlled trials. Am J Obstet Gynecol 198(2):153–160

18.

Donders GG et al (2011) Self-elimination of risk factors for recurrent vaginal candidosis. Mycoses 54(1):39–45

19.

Guzel AB et al (2011) Evaluation of risk factors in patients with vulvovaginal candidiasis and the value of chromID Candida agar versus CHROMagar Candida for recovery and presumptive identification of vaginal yeast species. Med Mycol 49(1):16–25

20.

Watson CJ, Pirotta M, Myers SP (2012) Use of complementary and alternative medicine in recurrent vulvovaginal candidiasis--results of a practitioner survey. Complement Ther Med 20(4):218–221

21.

Grinceviciene S et al. (2018) Sexual behaviour and extra-genital colonisation in women treated for recurrent Candida vulvo-vaginitis. Mycoses

22.

Donders G et al (2008) Individualized decreasing-dose maintenance fluconazole regimen for recurrent vulvovaginal candidiasis (ReCiDiF trial). Am J Obstet Gynecol 199(6):613.e1–613.e9

23.

Sobel JD et al (2004) Maintenance fluconazole therapy for recurrent vulvovaginal candidiasis. N Engl J Med 351(9):876–883

24.

Donders GG et al (2008) Mannose-binding lectin gene polymorphism and resistance to therapy in women with recurrent vulvovaginal candidiasis. BJOG 115(10):1225–1231

25.

Donders GGG et al (2018) Is non-response to fluconazole maintenance therapy for recurrent Candida vaginitis related to sensitization to atopic reactions? Am J Reprod Immunol 79(4):e12811

26.

Bradford LL, Ravel J (2017) The vaginal mycobiome: a contemporary perspective on fungi in women's health and diseases. Virulence 8(3):342–351

27.

Martin R et al (2008) Vaginal microbiota: composition, protective role, associated pathologies, and therapeutic perspectives. Enferm Infecc Microbiol Clin 26(3):160–167

28.

Matsuda Y et al. (2018) Culture supernatants of Lactobacillus gasseri and L. crispatus inhibit Candida albicans biofilm formation and adhesion to HeLa cells. Mycopathologia

29.

Parolin C et al (2015) Isolation of vaginal lactobacilli and characterization of anti-Candida activity. PLoS One 10(6):e0131220

30.

Donders GGG, Bellen G, Ruban KS (2018) Abnormal vaginal microbioma is associated with severity of localized provoked vulvodynia. Role of aerobic vaginitis and Candida in the pathogenesis of vulvodynia. Eur J Clin Microbiol Infect Dis

31.

Donders GG et al (2002) Impaired tolerance for glucose in women with recurrent vaginal candidiasis. Am J Obstet Gynecol 187(4):989–993

32.

Grinceviciene S et al (2017) Non-response to fluconazole maintenance treatment (ReCiDiF regimen) for recurrent vulvovaginal candidosis is not related to impaired glucose metabolism. Mycoses 60(8):546–551

33.

Williams AB et al (2001) Evaluation of two self-care treatments for prevention of vaginal candidiasis in women with HIV. J Assoc Nurses AIDS Care 12(4):51–57

34.

Hilton E et al (1992) Ingestion of yogurt containing Lactobacillus acidophilus as prophylaxis for candidal vaginitis. Ann Intern Med 116(5):353–357

35.

Xie HY et al (2017) Probiotics for vulvovaginal candidiasis in non-pregnant women. Cochrane Database Syst Rev 11:CD010496

36.

Donders GG et al (2011) Vaginal flora changes on pap smears after insertion of levonorgestrel-releasing intrauterine device. Contraception 83(4):352–356
Acknowledgements
We thank all patients willing to participate in this study to try a product with little or no evidence in humans of its efficacy.
Funding
Yun NV funded the products and examination fee, Femicare VZW provided infrastructure and microscopy, and Antwerp University provided the microbioma testing. No authors received any funding.
Ethics declarations
Conflict of interest
Ingmar Claes is an employee of YUN NV, and other authors declare no conflict of interest.
Ethical approval
Central Ethical Committee of the University Hospital Antwerp and the local ethical committee (B300201628296 – 16/7/66).
Informed consent
Informed consent is signed by all patients prior to inclusion.
Additional information
Publisher's note
Springer Nature remains neutral with regard to jurisdictional claims in published maps and institutional affiliations.
About this article
Cite this article
Donders, G., Bellen, G., Oerlemans, E. et al. The use of 3 selected lactobacillary strains in vaginal probiotic gel for the treatment of acute Candida vaginitis: a proof-of-concept study. Eur J Clin Microbiol Infect Dis 39, 1551–1558 (2020). https://doi.org/10.1007/s10096-020-03868-x
Received:

Accepted:

Published:

Issue Date:
Keywords
Fluconazole

Lactobacilli

Recurrent Candida vulvovaginitis

Prevention