Abstract
Currently available point-of-care (POC) diagnostic tests for managing urinary tract infections (UTIs) in general practice are limited by poor performance characteristics, and laboratory culture generally provides results only after a few days. This laboratory evaluation compared the analytic performance of the POC UK Flexicult™ (Statens Serum Institut) (SSI) urinary kit for quantification, identification and antibiotic susceptibility testing and routine UK National Health Service (NHS) urine processing to an advanced urine culture method. Two hundred urine samples routinely submitted to the Public Health Wales Microbiology Laboratory were divided and: (1) analysed by routine NHS microbiological tests as per local laboratory standard operating procedures, (2) inoculated onto the UK Flexicult™ SSI urinary kit and (3) spiral plated onto Colorex Orientation UTI medium (E&O Laboratories Ltd). The results were evaluated between the NHS and Flexicult™ methods, and discordant results were compared to the spiral plating method. The UK Flexicult™ SSI urinary kit was compared to routine NHS culture for identification of a pure or predominant uropathogen at ≥105 cfu/mL, with a positive discordancy rate of 13.5 % and a negative discordancy rate of 3 %. The sensitivity and specificity were 86.7 % [95 % confidence interval (CI) 73.8–93.7] and 82.6 % (95 % CI 75.8–87.7), respectively. The UK Flexicult™ SSI urinary kit was comparable to routine NHS urine processing in identifying microbiologically positive UTIs in this laboratory evaluation. However, the number of false-positive samples could lead to over-prescribing of antibiotics in clinical practice. The Flexicult™ SSI kit could be useful as a POC test for UTIs in primary care but further pragmatic evaluations are necessary.
Access options
Buy single article
Instant access to the full article PDF.
USD 39.95
Price excludes VAT (USA)
Tax calculation will be finalised during checkout.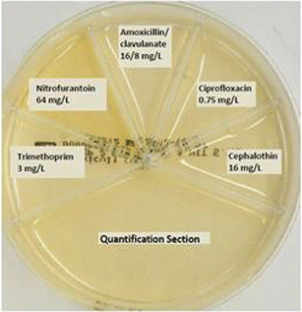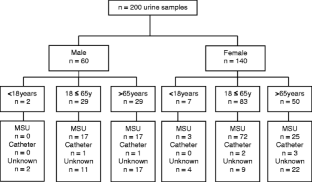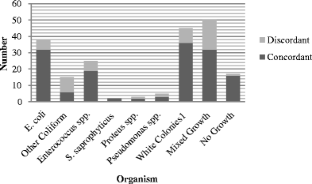 References
Car J (2006) Urinary tract infections in women: diagnosis and management in primary care. BMJ 332(7533):94–97

O'Brien K, Hillier S, Simpson S, Hood K, Butler C (2007) An observational study of empirical antibiotics for adult women with uncomplicated UTI in general practice. J Antimicrob Chemother 59(6):1200–1203

Little P, Merriman R, Turner S, Rumsby K, Warner G, Lowes JA, Smith H, Hawke C, Leydon G, Mullee M, Moore MV (2010) Presentation, pattern, and natural course of severe symptoms, and role of antibiotics and antibiotic resistance among patients presenting with suspected uncomplicated urinary tract infection in primary care: observational study. BMJ 340:b5633

McIsaac WJ, Low DE, Biringer A, Pimlott N, Evans M, Glazier R (2002) The impact of empirical management of acute cystitis on unnecessary antibiotic use. Arch Intern Med 162(5):600–605

Cosby JL, Francis N, Butler CC (2007) The role of evidence in the decline of antibiotic use for common respiratory infections in primary care. Lancet Infect Dis 7(11):749–756

Leydon GM, Turner S, Smith H, Little P; UTIS team (2010) Women's views about management and cause of urinary tract infection: qualitative interview study. BMJ 340:c279

Costelloe C, Metcalfe C, Lovering A, Mant D, Hay AD (2010) Effect of antibiotic prescribing in primary care on antimicrobial resistance in individual patients: systematic review and meta-analysis. BMJ 340:c2096

Goossens H, Ferech M, Vander Stichele R, Elseviers M; ESAC Project Group (2005) Outpatient antibiotic use in Europe and association with resistance: a cross-national database study. Lancet 365(9459):579–587

Heginbothom M, Howe R (2014) Antibacterial resistance in Wales 2005–2013. Antimicrobial Resistance Programme: Surveillance Unit

Heginbothom M, Howe R (2010) Antimicrobial resistance in Wales (2005–2009). Welsh Antimicrobial Resistance Programme: Surveillance Unit

Blom M, Sørensen TL, Espersen F, Frimodt-Møller N (2002) Validation of FLEXICULT SSI-Urinary Kit for use in the primary health care setting. Scand J Infect Dis 34(6):430–435

Bossuyt PM, Reitsma JB, Bruns DE, Gatsonis CA, Glasziou PP, Irwig LM, Lijmer JG, Moher D, Rennie D, de Vet HC; Standards for Reporting of Diagnostic Accuracy (2003) Towards complete and accurate reporting of studies of diagnostic accuracy: the STARD initiative. BMJ 326(7379):41–44

Standards Unit, Microbiology Services, Public Health England (2014) UK standards for microbiology investigations: investigation of urine. Bacteriology B41(7.2):1–46

The British Society for Antimicrobial Chemotherapy (BSAC) (2012) Use of gradient tests for determination of MICs by BSAC methodology. Available online at: http://www.bsac.org.uk/wp-content/uploads/2012/02/Use-of-gradient-tests.pdf. Cited 01/04/2014

Andrews JM (2001) Determination of minimum inhibitory concentrations. J Antimicrobial Chemotherapy 48(Suppl 1):5–16

Newcombe RG (1998) Two-sided confidence intervals for the single proportion: comparison of seven methods. Stat Med 17(8):857–872

Gupta K, Hooton TM, Naber KG, Wullt B, Colgan R, Miller LG, Moran GJ, Nicolle LE, Raz R, Schaeffer AJ, Soper DE; Infectious Diseases Society of America; European Society for Microbiology and Infectious Diseases (2011) International clinical practice guidelines for the treatment of acute uncomplicated cystitis and pyelonephritis in women: A 2010 update by the Infectious Diseases Society of America and the European Society for Microbiology and Infectious Diseases. Clin Infect Dis 52(5):e103–e120

Whiting P, Toerien M, de Salis I, Sterne JA, Dieppe P, Egger M, Fahey T (2007) A review identifies and classifies reasons for ordering diagnostic tests. J Clin Epidemiol 60(10):981–989

European Confederation of Laboratory Medicine (2000) European urinalysis guidelines. Scand J Clin Lab Invest Suppl 231:1–86

Palmqvist E, Aspevall O, Burman E, Nordin G, Svahn A, Forsum U (2008) Difficulties for primary health care staff in interpreting bacterial findings on a device for simplified urinary culture. Scand J Clin Lab Invest 68(4):312–316

Heneghan C, Glasziou P, Thompson M, Rose P, Balla J, Lasserson D, Scott C, Perera R (2009) Diagnostic strategies used in primary care. BMJ 338:b946

Little P, Moore MV, Turner S, Rumsby K, Warner G, Lowes JA, Smith H, Hawke C, Leydon G, Arscott A, Turner D, Mullee M (2010) Effectiveness of five different approaches in management of urinary tract infection: randomised controlled trial. BMJ 340:c199

Bates J, Thomas-Jones E, Pickles T, Kirby N, Gal M, Bongard E, Hood K, Francis N, Little P, Moore M, Rumsby K, Llor C, Burgman C, Verheij T, Cohen D, Wootton M, Howe R, Butler CC (2014) Point of care testing for urinary tract Infection in primary care (POETIC): protocol for a randomised controlled trial of the clinical and cost effectiveness of FLEXICULT™ informed management of uncomplicated UTI in primary care. BMC Fam Pract 15(1):187
Acknowledgements
The authors would like to acknowledge the funders of this study: the Medical Research Council and Cardiff University for funding the corresponding author's PhD. The authors would also like to acknowledge that the research leading to these results is associated with funding received from the European Community's Seventh Framework Programme FP7/2007–2013 under grant agreement no. 282512 and the R-GNOSIS consortium. Acknowledgement also goes to the contribution of staff from the Specialist Antimicrobial Chemotherapy Unit and Public Health Wales Microbiology Laboratory, University Hospital Wales.
Conflict of interest
The authors declare that they have no conflict of interest.
About this article
Cite this article
Bongard, E., Frimodt-Møller, N., Gal, M. et al. Analytic laboratory performance of a point of care urine culture kit for diagnosis and antibiotic susceptibility testing. Eur J Clin Microbiol Infect Dis 34, 2111–2119 (2015). https://doi.org/10.1007/s10096-015-2460-4
Received:

Accepted:

Published:

Issue Date:

DOI: https://doi.org/10.1007/s10096-015-2460-4
Keywords
National Health Service

Resistance Rate

Nitrofurantoin

Cephalothin

Clinical Microbiology Laboratory