Abstract
The purpose of this study was to investigate the inhibitory/bactericidal activity and cell membrane effects of the hydrodistilled essential oil of Inula helenium L. roots against Staphylococcus aureus. Additionally, detailed chemical investigation was done in order to pinpoint the most active oil constituents and also the parts of these molecules responsible for their antimicrobial effect. The minimum inhibitory concentration (MIC) and minimum bactericidal concentration (MBC) were determined using the broth microdilution method. The membrane-active nature of this oil was investigated by measuring the culture turbidity, leakage of phosphates, and 260-nm-absorbing material, together with lysis of the exposed cells. Finally, the effect of the oil on the cells was visualized using scanning electron microscopy (SEM). The chemical composition of the essential oil was analyzed using gas chromatography-mass spectrometry (GC-MS) and preparative medium-pressure liquid chromatography (MPLC). Chemical modification of the oil was performed using catalytic hydrogenation (H2, Pd/C) and reduction with NaBH4. The MIC and MBC values were 0.01 μl mL−1 and 0.02 μl mL−1, respectively. Membrane damage was demonstrated through increased permeability (phosphates and nucleic acid leakage), followed by lysis of the exposed cells, captured on SEM images. The most active constituents were alantolactone, isoalantolactone, and diplophyllin. The essential oil showed very potent antistaphylococcal activity, with obvious membrane-damaging effects. Sesquiterpene lactones were found to be the most active principles of the oil, whose eudesmane core olefinic bonds, along with the α,β-methylene-lactone ring, are essential structural parts responsible for the exhibited antimicrobial activity.
Access options
Buy single article
Instant access to the full article PDF.
USD 39.95
Price excludes VAT (USA)
Tax calculation will be finalised during checkout.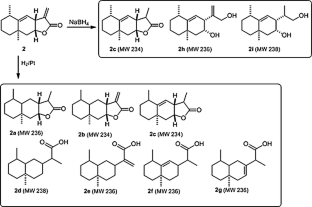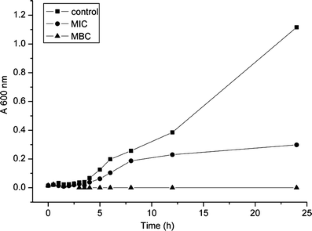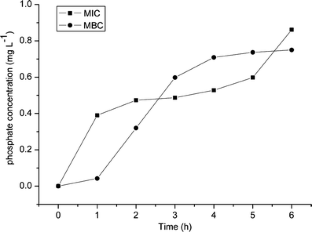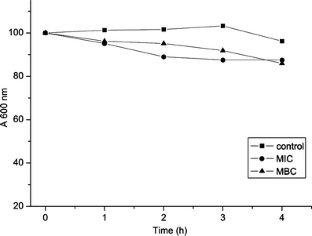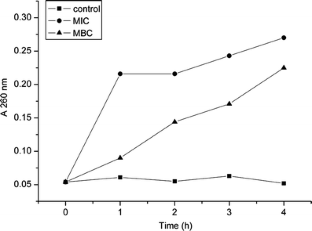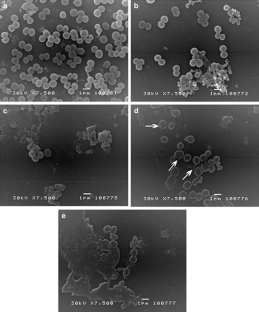 References
Deriu A, Zanetti S, Sechi LA, Marongiu B, Piras A, Porcedda S, Tuveri E (2008) Antimicrobial activity of Inula helenium L. essential oil against Gram-positive and Gram-negative bacteria and Candida spp. Int J Antimicrob Ag 31:581–592. doi:10.1016/j.ijantimicag.2008.02.006

Konishi T, Shimada Y, Nagao T, Okabe H, Konoshima T (2002) Antiproliferative sesquiterpene lactones from the roots of Inula helenium. Biol Pharm Bull 25:1370–1372

Zhao YM, Zhang ML, Shi QW, Kiyota H (2006) Chemical constituents of plants from the genus Inula. Chem Biodivers 3:371–384. doi:10.1002/cbdv.200690041

Kerimov SS, Chizhov OS (1974) Sesquiterpene lactones of Inula helenium. Khim Prir Soedin 2:254–255. doi:10.1007/BF00563642

Stojakowska A, Kedzia B, Kisiel W (2005) Antimicrobial activity of 10-isobutyryloxy-8,9-epoxythymol isobutyrate. Fitoterapia 76:687–690. doi:10.1016/j.fitote.2005.05.003

Lim SS, Kim JR, Lim HA, Jang CH, Kim YK, Konishi T, Kim EJ, Park JH, Kim JS (2007) Induction of detoxifying enzyme by sesquiterpenes present in Inula helenium. J Med Food 10:503–510. doi:10.1089/jmf.2006.209

Dorn DC, Alexenizer M, Hengstler JG, Dorn A (2006) Tumor cell specific toxicity of Inula helenium extracts. Phytother Res 20:970–980. doi:10.1002/ptr.1991

Stojanović-Radić Z, Čomić L, Radulović N, Dekić M, Ranđelović V, Stefanović O (2010) Chemical composition and antimicrobial activity of Erodium species: E. ciconium L., E. cicutarium L., and E. absinthoides Willd. (Geraniaceae). Chem Pap 64:368–377. doi:10.2478/s11696-010-0014-x

Radulović N, Dekić M, Stojanović Radić Z, Palić R (2011) Chemical composition and antimicrobial activity of the essential oils of Geranium columbinum L. and G. lucidum L. (Geraniaceae). Turk J Chem 35:1–14. doi:10.3906/kim-1002-43

Clevenger JP (1928) Content of essential oil in plants. Am Perfum Essent Oil Rev 23:467–503

National Committee for Clinical Laboratory Standards (NCCLS) (2003) Document M100-S11. NCCLS, Wayne, PA

Filgueiras CT, Vanetti MCD (2006) Effect of eugenol on growth and listeriolysin O production by Listeria monocytogenes. Braz Arch Biol Technol 49:405–409

Fitzgerald DJ, Stratford M, Gasson MJ, Ueckert J, Bos A, Narbad A (2004) Mode of antimicrobial action of vanillin against Escherichia coli, Lactobacillus plantarum and Listeria innocua. J Appl Microbiol 97:104–113. doi:10.1111/j.1365-2672.2004.02275.x

Johnston MD, Hanlon GW, Denyer SP, Lambert RJ (2003) Membrane damage to bacteria caused by single and combined biocides. J Appl Microbiol 94:1015–1023. doi:10.1046/j.1365-2672.2003.01923.x

Carson CF, Mee BJ, Riley TV (2002) Mechanism of action of Melaleuca alternifolia (tea tree) oil on Staphylococcus aureus determined by time–kill, lysis, leakage, and salt tolerance assays and electron microscopy. Antimicrob Agents Chemother 46:1914–1920. doi:10.1128/AAC.46.6.1914-1920.2002

Di Pasqua R, Betts G, Hoskins N, Edwards M, Ercolini D, Mauriello G (2007) Membrane toxicity of antimicrobial compounds from essential oils. J Agric Food Chem 55:4863–4870. doi:10.1021/jf0636465

Ukita T, Nakazawa S (1960) Santonin analogs. IV. On the structure of "iso"-tetrahydroalantolactone. J Am Chem Soc 82:2224–2228

Liu C, Mishra AK, He B, Tan R (2001) Antimicrobial activities of isoalantolactone, a major sesquiterpene lactone of Inula racemosa. Chin Sci Bull 46:498–501

Lokhande PD, Gawai KR, Kodam KM, Kuchekar BS, Chabukswar AR, Jagdale SC (2007) Antibacterial activity of isolated constituents and extract of roots of Inula racemosa. Res J Medicinal Plant 1:7–12. doi:10.3923/rjmp.2007.7.12

Hichri F, Chriaa J, Hammami S, Jannet HB, Mighri Z (2009) Chemical composition and antibacterial activities of Pulicaria laciniata oils isolation and structure elucidation of a bioactive sesquiterpene lactone. J Soc Chim Tunisie 11:77–81

Cantrell CL, Pridgeon JW, Fronczek FR, Becnel JJ (2010) Structure–activity relationship studies on derivatives of eudesmanolides from Inula helenium as toxicants against Aedes aegypti larvae and adults. Chem Biodivers 7:1681–1697. doi:10.1002/cbdv.201000031

Shtacher G, Kashman Y (1970) 12-Carboxyeudesma-3,11(13)-diene. Novel sesquiterpenic acid with a narrow antifungal spectrum. J Med Chem 13:1221–1223. doi:10.1021/jm00300a047

Guinoiseau E, Luciani A, Rossi PG, Quilichini Y, Ternengo S, Bradesi P, Berti L (2010) Cellular effects induced by Inula graveolens and Santolina corsica essential oils on Staphylococcus aureus. Eur J Clin Microbiol Infect Dis 29:873–879. doi:10.1007/s10096-010-0943-x

Lambert RJW, Skandamis PN, Coote PJ, Nychas G-JE (2001) A study of the minimum inhibitory concentration and mode of action of oregano essential oil, thymol and carvacrol. J Appl Microbiol 91:453–462. doi:10.1046/j.1365-2672.2001.01428.x

Rhayour K, Bouchikhi T, Tantaoui-Elaraki A, Sendide K, Remmal A (2003) The mechanism of bactericidal action of oregano and clove essential oils and of their phenolic major components on Escherichia coli and Bacillus subtilis. J Essent Oil Res 15:286–292

Rattanachaikunsopon P, Phumkhachorn P (2009) Antimicrobial activity of elephant garlic oil against Vibrio cholerae in vitro and in a food model. Biosci Biotech Bioch 73:1623–1627. doi:10.1271/bbb.90128

Feldberg RS, Chang SC, Kotik AN, Nadler M, Neuwirth Z, Sundstrom DC, Thompson NH (1988) In vitro mechanism of inhibition of bacterial cell growth by allicin. Antimicrob Agents Chemother 32:1763–1768

Ultee A, Kets EPW, Smid EJ (1999) Mechanisms of action of carvacrol on the food-borne pathogen Bacillus cereus. Appl Environ Microbiol 65:4606–4610

Trombetta D, Castelli F, Sarpietro MG, Venuti V, Cristani M, Daniele C, Saija A, Mazzanti G, Bisignano G (2005) Mechanisms of antibacterial action of three monoterpenes. Antimicrob Agents Chemother 49:2474–2478. doi:10.1128/AAC.49.6.2474-2478.2005
Acknowledgments
The authors acknowledge the Ministry of Education and Science of Serbia for the financial support (project number 172061).
About this article
Cite this article
Stojanović-Radić, Z., Čomić, L., Radulović, N. et al. Antistaphylococcal activity of Inula helenium L. root essential oil: eudesmane sesquiterpene lactones induce cell membrane damage. Eur J Clin Microbiol Infect Dis 31, 1015–1025 (2012). https://doi.org/10.1007/s10096-011-1400-1
Received:

Accepted:

Published:

Issue Date:

DOI: https://doi.org/10.1007/s10096-011-1400-1
Keywords