Access options
Buy single article
Instant access to the full article PDF.
USD 39.95
Price excludes VAT (USA)
Tax calculation will be finalised during checkout.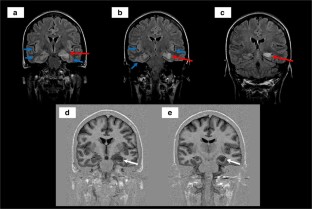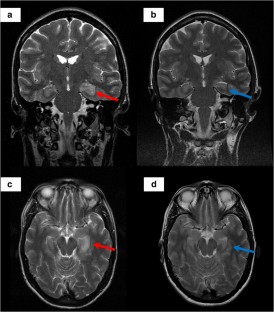 References
Graus F, Titulaer MJ, Balu R, Benseler S, Bien CG, Cellucci T, Cortese I, Dale RC, Gelfand JM, Geschwind M, Glaser CA, Honnorat J, Höftberger R, Iizuka T, Irani SR, Lancaster E, Leypoldt F, Prüss H, Rae-Grant A, Reindl M, Rosenfeld MR, Rostásy K, Saiz A, Venkatesan A, Vincent A, Wandinger KP, Waters P, Dalmau J (2016) A clinical approach to diagnosis of autoimmune encephalitis. Lancet Neurol 15:391–404

Graus F, Escudero D, Oleaga L, Bruna J, Villarejo-Galende A, Ballabriga J, Barceló MI, Gilo F, Popkirov S, Stourac P, Dalmau J (2018) Syndrome and outcome of antibody-negative limbic encephalitis. Eur J Neurol 25:1011–1016

Steriade C, Moosa ANV, Hantus S, Prayson RA, Alexopoulos A, Rae-Grant A (2018) Electroclinical features of seizures associated with autoimmune encephalitis. Seizure. 60:198–204

López-Chiriboga AS, Flanagan EP (2018) Diagnostic and therapeutic approach to autoimmune neurologic disorders. Semin Neurol 38:392–402

Zuliani L, Nosadini M, Gastaldi M, Spatola M, Iorio R, Zoccarato M, Mariotto S, de Gaspari P, Perini F, Ferrari S, Evoli A, Sartori S, Franciotta D, Giometto B (2019) Management of antibody-mediated autoimmune encephalitis in adults and children: literature review and consensus-based practical recommendations. Neurol Sci 3. https://doi.org/10.1007/s10072-019-03930-3

van Sonderen A, Petit-Pedrol M, Dalmau J, Titulaer MJ (2017) The value of LGI1, Caspr2 and voltage-gated potassium channel antibodies in encephalitis. Nat Rev Neurol 13:290–301
Acknowledgments
We thank Alexandra L. Salewski, MSc, for the English revision of the manuscript.
Ethics declarations
All examinations and interventions were performed in accordance with the ethical standards laid down in the 1964 Declaration of Helsinki (amended version from 2013) and complemented by the Declaration of Taipei on Ethical Considerations regarding Health Databases and Biobanks in 2016.
Conflict of interest
The authors declare that they have no conflict of interest.
Additional information
Publisher's note
Springer Nature remains neutral with regard to jurisdictional claims in published maps and institutional affiliations.
Electronic supplementary material
LTS. Left temporal seizure. Legend: Longitudinal bipolar montage, sensitivity 10uV/mm, timebase 15mm/s, LFF 1 Hz, HFF 15 Hz. Seizure starts with a spike-and-wave in left temporal electrodes, T3>T5-F7 (red arrow) followed by a low-amplitude spiky activity that evolves into a lobar spike-and-wave pattern on delta range in left temporal. Seizure subsequently propagates to the right temporal lobe with an (asymmetric, left more than right) bitemporal high amplitude polyspikes on alfa range, that progressively increases in amplitude and decreases in frequency, finalizing abruptly (red discontinuous line). The patient did not refer symptoms, but piloerection in left arm and facial flushing was observed in the physical exploration during seizure. (JPG 1162 kb)
RTS. Subclinical right temporal seizure: Legend: Longitudinal bipolar montage, sensitivity 10uV/mm, timebase 15mm/s, LFF 0.5 Hz, HFF 15 Hz. Seizure starts in right anterior-temporal electrodes F8>T4 (red arrow) with a spiky incremental theta activity that progressively increases in amplitude. The seizure remains limited to anterior-temporal electrodes without propagation to adjacent regions. The patient had no symptoms and physical exploration was normal during the seizure. (JPG 470 kb)
About this article
Cite this article
Sánchez-Larsen, Á., de Cabo, C. Seronegative limbic encephalitis. Neurol Sci 41, 205–208 (2020). https://doi.org/10.1007/s10072-019-04011-1
Received:

Accepted:

Published:

Issue Date:

DOI: https://doi.org/10.1007/s10072-019-04011-1