Abstract
The etiology of juvenile myoclonic epilepsy (JME) is still unknown and the process of elaboration of multiple genetic mechanisms is ongoing. The aim of this study was to investigate the potential role of NKCC1 (SCL12A2) and KCC2 (SCL12A5) in JME by comparing their DNA methylation status in patients with JME versus healthy controls. Forty-nine patients with JME and 39 healthy individuals were compared for DNA methylation at the 5CpG islands. A total of 71 (81%) samples were found to have methylation in the NKCC1 gene, 36 (73%) from patients and 35 (90%) from healthy individuals. Out of the KCC2 samples, 50 (57%) were found to have methylation, 33 (67%) from patients and 17 (44%) from healthy individuals. In patients with JME, methylation of NKCC1 (73%) was lower than its methylation in the controls (90%) (p = 0.047). On the other hand, methylation of KCC2 in patients with JME (67%) was greater than the methylation in the controls (44%) (p = 0.022). Twenty-eight patients were treated with VPA and ongoing medications were not found to be associated with methylation (p > 0.05). In the present study, we determined significantly lower NKCC1 DNA methylation and significantly higher KCC2 DNA methylation levels in patients with JME compared with the healthy controls. This implies that NKCC1 expression can be higher and KCC2 expression can be reduced in affected people. Further studies that investigate the potential effect of DNA methylation mechanisms regulating gene expression on seizure activity and how they change JME network activity will be helpful.
This is a preview of subscription content, log in to check access.
Access options
Buy single article
Instant access to the full article PDF.
US$ 39.95
Price includes VAT for USA
Subscribe to journal
Immediate online access to all issues from 2019. Subscription will auto renew annually.
US$ 99
This is the net price. Taxes to be calculated in checkout.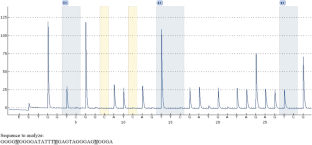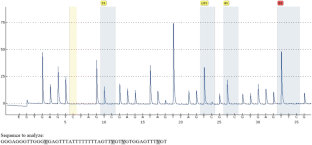 References
1.

Camfield CS, Striano P, Camfield PR (2013) Epidemiology of juvenile myoclonic epilepsy. Epilepsy Behav 28(Suppl 1):S15–S17. https://doi.org/10.1016/j.yebeh.2012.06.024

2.

Dedei Daryan M, Güveli BT, Baslo SA, Mulhan K, Sarı H, Balçık ZE, Ataklı D (2018) Prevalence and clinical characteristics of headache in juvenile myoclonic epilepsy: experience from a tertiary epilepsy center. Neurol Sci 39(3):519–525. https://doi.org/10.1007/s10072-017-3232-y

3.

Baykan B, Wolf P (2017) Juvenile myoclonic epilepsy as a spectrum disorder: a focused review. Seizure 49:36–41. https://doi.org/10.1016/j.seizure.2017.05.011

4.

Desai D, Desai S, Jani T (2016) Juvenile myoclonic epilepsy in rural Western India: not yet a benign syndrome. Epilepsy Res Treat 2016:1435150. https://doi.org/10.1155/2016/1435150

5.

Kobow K, Blümcke I (2018) Epigenetics in epilepsy. Neurosci Lett 667:40–46. https://doi.org/10.1016/j.neulet.2017.01.012

6.

International League Against Epilepsy Consortium on Complex Epilepsies (2018) Genome-wide mega-analysis identifies 16 loci and highlights diverse biological mechanisms in the common epilepsies. Nat Commun 9(1):5269. https://doi.org/10.1038/s41467-018-07524-z

7.

Younus I, Reddy DS (2017) Epigenetic interventions for epileptogenesis: a new frontier for curing epilepsy. Pharmacol Ther 177:108–122. https://doi.org/10.1016/j.pharmthera.2017.03.002

8.

Li XQ, Guo YY, De W et al (2012) DNA methylation and microRNAs in cancer. World J Gastroenterol 18(9):882–888. https://doi.org/10.3748/wjg.v18.i9.882

9.

Pathak S, Miller J, Morris EC, Stewart WCL, Greenberg DA (2018) DNA methylation of the BRD2 promoter is associated with juvenile myoclonic epilepsy in Caucasians. Epilepsia 59(5):1011–1019. https://doi.org/10.1111/epi.14058

10.

Hirose C (2014) Mutant GABAA receptor subunits in genetic (idiopathic) epilepsy. Prog Brain Res 213:55–85. https://doi.org/10.1016/B978-0-444-63326-2.00003-X

11.

Watanabe M, Fukuda A (2015) Development and regulation of chloride homeostasis in the central nervous system. Front Cell Neurosci 9:371. https://doi.org/10.3389/fncel.2015.00371

12.

Craiu D (2013) What is special about the adolescent (JME) brain? Epilepsy Behav 28(Suppl 1):S45–S51. https://doi.org/10.1016/j.yebeh.2012.12.008

13.

Hattingen E, Lückerath C, Pellikan S, Vronski D, Roth C (2014) Frontal and thalamic changes of GABA concentration indicate dysfunction of thalamofrontal networks in juvenile myoclonic epilepsy. Epilepsia 55(7):1030–1037. https://doi.org/10.1111/epi.12656

14.

González MI (2016) Regulation of the cell surface expression of chloride transporters during epileptogenesis. Neurosci Lett 628:213–218. https://doi.org/10.1016/j.neulet.2016.06.042

15.

Kasteleijn-Nolst Trenité DG, Schmitz B, Janz D, Delgado-Escueta AV, Thomas P et al (2013) Consensus on diagnosis and management of JME: From founder's observations to current trends. Epilepsy Behav 28(Suppl 1):S87–S90. https://doi.org/10.1016/j.yebeh.2012.11.051

16.

Berg AT, Berkovic SF, Brodie MJ, Buchhalter J, Cross JH, van Emde Boas W, Engel J, French J, Glauser TA, Mathern GW, Moshé SL, Nordli D, Plouin P, Scheffer IE (2010) Revised terminology and concepts for organization of seizures and epilepsies: report of the ILAE Commission on Classification and Terminology. 2005–2009. Epilepsia 51(4):676–685. https://doi.org/10.1111/j.1528-1167.2010.02522.x

17.

Dalton SR, Bellacosa A (2012) DNA demethylation by TDG. Epigenomics 4(4):459–467. https://doi.org/10.2217/epi.12.36

18.

Song J, Teplova M, Ishibe-Murakami S, Patel DJ (2012) Structure-based mechanistic insights into DNMT1-mediated maintenance DNA methylation. Science 335:709–712. https://doi.org/10.1126/science.1214453

19.

Szyf M, Knox DJ, Milutinovic S, Slack AD, Araujo FD (2000) How does DNA methyltransferase cause oncogenic transformation? Ann N Y Acad Sci 910:156–174

20.

Zhu L, Polley N, Mathews GC, Delpire E (2008) NKCC1 and KCC2 prevent hyperexcitability in the mouse hippocampus. Epilepsy Res 79(2–3):201–212. https://doi.org/10.1016/j.eplepsyres.2008.02.005

21.

Taskıran E, Bebek N (2015) Drug resistance and resistance mechanisms in epilepsy. Epilepsi 21(2):43–53. https://doi.org/10.5505/epilepsi.2015.50570

22.

Blaesse P, Airaksinen MS, Rivera C, Kaila K (2009) Cation-chloride cotranspoters and neuronal function. Neuron 61:820–838. https://doi.org/10.1016/j.neuron.2009.03.003

23.

Li X, Zhou J, Chen Z, Chen S, Zhu F (2008) Long-term expressional changes of Na+ -K+ -Cl- co-transporter 1 (NKCC1) and K+ -Cl- co-transporter 2 (KCC2) in CA1 region of hippocampus following lithium-pilocarpine induced status epilepticus (PISE). Brain Res 1221:141–146. https://doi.org/10.1016/j.brainres.2008.04.047

24.

Palma E, Amici M, Sobrero F, Spinelli G, Di Angelantonio S (2006) Anomalous levels of Cl- transporters in the hippocampal subiculum from temporal lobe epilepsy patients make GABA excitatory. Proc Natl Acad Sci U S A 103(22):8465–8468. https://doi.org/10.1073/pnas.0602979103

25.

Gómez-Lira G, Mendoza-Torreblanca JG, Granados-Rojas L (2011) Ketogenic diet does not change NKCC1 and KCC2 expression in rat hippocampus. Epilepsy Res 96(1–2):166–171. https://doi.org/10.1016/j.eplepsyres.2011.05.017

26.

Lösher W, Puskarjov M, Kaila K (2013) Cation-chloride cotransporters NKCC1 and KCC2 as potential targets for novel antiepileptic and antiepileptogenic treatments. Neuropharmacology 69:62–74. https://doi.org/10.1016/j.neuropharm.2012.05.045

27.

Jakovcevski M, Akbarian S (2012) Epigenetic mechanisms in neurological disease. Nat Med 18:1194–1204. https://doi.org/10.1038/nm.2828

28.

Belhedi N, Perroud N, Karege F, Vessaz M, Malafosse A, Salzmann A (2014) Increased CPA6 promoter methylation in focal epilepsy and in febrile seizures. Epilepsy Res 108:144–148. https://doi.org/10.1016/j.eplepsyres.2013.10.007

29.

Illingworth R, Kerr A, Desousa D et al (2008) A novel CpG island set identifies tissue-specific methylation at developmental gene loci. PLoS Biol 6(1):e22. https://doi.org/10.1371/journal.pbio.0060022
Ethics declarations
The study was approved by the Ethics Committee of Antalya Education and Research Hospital.
Conflict of interest
The authors declare that there are no conflicts of interest.
Additional information
Publisher's note
Springer Nature remains neutral with regard to jurisdictional claims in published maps and institutional affiliations.
About this article
Cite this article
Genç, F., Kara, M., Ünal, Y. et al. Methylation of cation–chloride cotransporters NKCC1 and KCC2 in patients with juvenile myoclonic epilepsy. Neurol Sci 40, 1007–1013 (2019). https://doi.org/10.1007/s10072-019-03743-4
Received:

Accepted:

Published:

Issue Date:
Keywords
Juvenile myoclonic epilepsy

Epigenetic

DNA methylation

Cation–chloride cotransporters NKCC1 (SCL12A2), KCC2 (SCL12A5)