Abstract
Lower urinary tract dysfunctions (LUTDs) are commonly reported in multiple sclerosis (MS) patients and are mainly related to neurogenic overactive bladder (OAB). The aim of this observational study was to assess the effect of a tetrahydrocannabinol-cannabidiol (THC/CBD) oromucosal spray on resistant OAB by means of clinical and instrumental tools. Twenty-one MS patients were screened, and 15 cases have been evaluated. They underwent a specific clinical assessment (overactive bladder symptom score, OABSS) and a urodynamic assessment evaluating the maximal cystometric capacity (CCmax), bladder compliance (Qmax), maximum detrusor pressure (Pdet max), detrusor pressure at the first desire (Pdet first), bladder volume at the first desire (BVFD), leakage volume (LV), and post-void residual volume (PVR), before and after 4 weeks of THC/CBD administration. A complete neurological evaluation, including the assessment of their spasticity using the Modified Ashworth Scale (MAS) and the spasticity 0–10 numerical rating scale (NRS), was performed at the same times. Mobility was evaluated through the 25-ft walking-time test (T25-WT). The THC/CBD treatment successfully reduced the OAB symptoms (p = 0.001). Regarding the urodynamic findings after the end of treatment, PVR was significantly reduced (p = 0.016). Regarding the urodynamic findings after the end of treatment, PVR was significantly reduced (p = 0.016), while BVFD and CCmax were increased although the difference was not statistically significant. THC/CBD oromucosal spray has shown to be effective in improving overactive bladder symptoms in MS patients demonstrating a favorable impact on detrusor overactivity.
Access options
Buy single article
Instant access to the full article PDF.
US$ 39.95
Tax calculation will be finalised during checkout.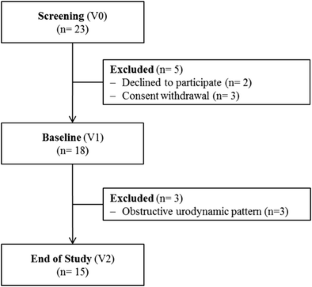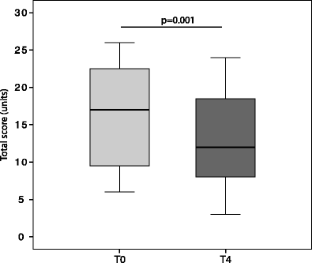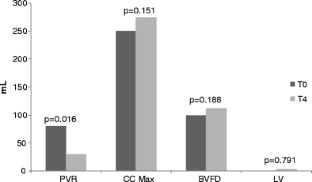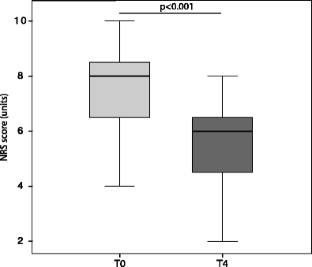 References
1.

Koldewijn EL, Hommes OR, Lemmens WA, Debruyne FM, van Kerrebroeck PE (1995) Relationship between lower urinary tract abnormalities and disease-related parameters in multiple sclerosis. J Urol 154(1):169–173

2.

de Sèze M, Ruffion A, Denys P, Joseph PA, Perrouin-Verbe B, GENULF (2007) The neurogenic bladder in multiple sclerosis: review of the literature and proposal of management guidelines. Mult Scler 13(7):915–928. https://doi.org/10.1177/1352458506075651

3.

Gallien P, Robineau S, Nicolas B, Le Bot MP, Brissot R, Verin M (1998) Vesicourethral dysfunction and urodynamic findings in multiple sclerosis: a study of 149 cases. Arch Phys Med Rehabil 79(3):255–257

4.

Giannantoni A, Scivoletto G, Di Stasi SM, Grasso MG, Vespasiani G, Castellano V (1998) Urological dysfunctions and upper urinary tract involvement in multiple sclerosis patients. Neurourol Urodyn 17(2):89–98

5.

Hinson JL, Boone TB (1996) Urodynamics and multiple sclerosis. Urol Clin North Am 23(3):475–481

6.

Wein AJ, Rovner ES (2002) Definition and epidemiology of overactive bladder. Urology 60(5, Suppl 1):7–12

7.

Harris CJ, Lemack GE (2016) Neurourologic dysfunction: evaluation, surveillance and therapy. Curr Opin Urol 26(4):290–294. https://doi.org/10.1097/MOU.0000000000000290

8.

Zecca C, Riccitelli GC, Disanto G, Singh A, Digesu GA, Panicari L, Puccini F, Mattioli M, Tubaro A, Gobbi C (2016) Urinary incontinence in multiple sclerosis: prevalence, severity and impact on patients' quality of life. Eur J Neurol 23(7):1228–1234. https://doi.org/10.1111/ene.13010

9.

Ghezzi A, Carone R, Del Popolo G, Amato MP, Bertolotto A, Comola M, Del Carro U, Di Benedetto P, Giannantoni A, Lopes de Carvalho ML, Montanari E, Patti F, Protti A, Rasia S, Salonia A, Scandellari C, Sperli F, Spinelli M, Solaro C, Uccelli A, Zaffaroni M, Zipoli V, Multiple Sclerosis Study Group, Italian Society of Neurology (2011) Recommendations for the management of urinary disorders in multiple sclerosis: a consensus of the Italian multiple sclerosis study group. Neurol Sci 32(6):1223–1231. https://doi.org/10.1111/ene.13010

10.

Beard S, Hunn A, Wight J (2003) Treatments for spasticity and pain in multiple sclerosis: a systematic review. Health Technol Assess 7(40):iii ix-x,1–111

11.

Novotna A, Mares J, Ratcliffe S, Novakova I, Vachova M, Zapletalova O, Gasperini C, Pozzilli C, Cefaro L, Comi G, Rossi P, Ambler Z, Stelmasiak Z, Erdmann A, Montalban X, Klimek A, Davies P, Sativex Spasticity Study Group (2011) A randomized, double-blind, placebo-controlled, parallel-group, enriched-design study of nabiximols* (Sativex(®) ), as add-on therapy, in subjects with refractory spasticity caused by multiple sclerosis. Eur J Neurol 18(9):1122–1231. https://doi.org/10.1111/j.1468-1331.2010.03328.x

12.

Russo E, Guy GW (2006) A tale of two cannabinoids: the therapeutic rationale for combining tetrahydro-cannabinol and cannabidiol. Med Hypotheses 66(2):234–246. https://doi.org/10.1016/j.mehy.2005.08.026

13.

Martyn CN, Illis LS, Thom J (1995) Nabilone in the treatment of multiple sclerosis. Lancet 345(8949):579

14.

Kavia RB, De Ridder D, Constantinescu CS, Stott CG, Fowler CJ (2010) Randomized controlled trial of Sativex to treat detrusor overactivity in multiple sclerosis. Mult Scler 16(11):1349–1359. https://doi.org/10.1177/1352458510378020

15.

Brady CM, DasGupta R, Dalton C, Wiseman OJ, Berkley KJ, Fowler CJ (2004) An open-label pilot study of cannabis-based extracts for bladder dysfunction in advanced multiple sclerosis. Mult Scler 10(4):425–433. https://doi.org/10.1191/1352458504ms1063oa

16.

Collin C, Ehler E, Waberzinek G, Alsindi Z, Davies P, Powell K, Notcutt W, O'Leary C, Ratcliffe S, Nováková I, Zapletalova O, Piková J, Ambler Z (2010) A double-blind, randomized, placebo-controlled, parallel-group study of Sativex, in subjects with symptoms of spasticity due to multiple sclerosis. Neurol Res 32(5):451–459. https://doi.org/10.1179/016164109X12590518685660

17.

Hedlund P (2014) Cannabinoids and the endocannabinoid system in lower urinary tract function and dysfunction. Neurourol Urodyn 33(1):46–53. https://doi.org/10.1002/nau.22442

18.

Tyagi P, Tyagi V, Yoshimura N, Chancellor M (2010) Functional role of cannabinoid receptors in urinary bladder. Indian J Urol 26(1):26–35. https://doi.org/10.4103/0970-1591.60440

19.

Juszczak K, Maciukiewicz P (2015) The role of the peripheral cannabinoid system in the pathogenesis of detrusor overactivity evoked by increased intravesical osmolarity in rats. Can J Physiol Pharmacol 93(8):721–726

20.

Polman CH, Reingold SC, Banwell B, Clanet M, Cohen JA, Filippi M, Fujihara K, Havrdova E, Hutchinson M, Kappos L, Lublin FD, Montalban X, O'Connor P, Sandberg-Wollheim M, Thompson AJ, Waubant E, Weinshenker B, Wolinsky JS (2011) Diagnostic criteria for multiple sclerosis: 2010 revisions to the McDonald criteria. Ann Neurol 69(2):292–302. https://doi.org/10.1002/ana.22366

21.

Farrar JT, Troxel AB, Stott C, Duncombe P, Jensen MP (2008) Validity, reliability, and clinical importance of change in a 0-10 numeric rating scale measure of spasticity: a post hoc analysis of a randomized, double-blind, placebo-controlled trial. Clin Ther 30(5):974–985. https://doi.org/10.1016/j.clinthera.2008.05.011

22.

Blaivas JG, Panagopoulos G, Weiss JP, Somaroo C (2007) Validation of the overactive bladder symptom score. J Urol 178(2):543–547. https://doi.org/10.1016/j.juro.2007.03.133

23.

Kurtzke JF (2008) Historical and clinical perspectives of the expanded disability status scale. Neuroepidemiology 31(1):1–9. https://doi.org/10.1159/000136645

24.

Bohannon RW, Smith MB (1987) Interrater reliability of a modified Ashworth scale of muscle spasticity. Phys Ther 67(2):206–207

25.

Kaufman M, Moyer D, Norton J (2000) The significant change for the timed 25-foot walk in the multiple sclerosis functional composite. Mult Scler 6(4):286–290. https://doi.org/10.1177/135245850000600411

26.

Schäfer W, Abrams P, Liao L, Mattiasson A, Pesce F, Spangberg A, Sterling AM, Zinner NR, van Kerrebroeck P, International Continence Society (2002) Good urodynamic practices: uroflowmetry, filling cystometry, and pressure-flow studies. Neurourol Urodyn 21(3):261–274

27.

Flachenecker P, Henze T, Zettl UK (2014) Nabiximols (THC/CBD Oromucosal spray, Sativex ®) in clinical practice—results of a multicenter, non-interventional study (MOVE 2) in patients with multiple sclerosis spasticity. Eur Neurol 71:173–181. https://doi.org/10.1159/000357427

28.

Patti F, Messina S, Solaro C, Amato MP, Bergamaschi R, Bonavita S, Bruno Bossio R, Brescia Morra V, Costantino GF, Cavalla P, Centonze D, Comi G, Cottone S, Danni M, Francia A, Gajofatto A, Gasperini C, Ghezzi A, Iudice A, Lus G, Maniscalco GT, Marrosu MG, Matta M, Mirabella M, Montanari E, Pozzilli C, Rovaris M, Sessa E, Spitaleri D, Trojano M, Valentino P, Zappia M, on behalf of the SA.FE. study group (2016) Efficacy and safety of cannabinoid oromucosal spray for multiple sclerosis spasticity. J Neurol Neurosurg Psychiatry 87(9):944–951. https://doi.org/10.1136/jnnp-2015-312591

29.

Vermersch P, Trojano M (2016) Tetrahydrocannabinol:cannabidiol oromucosal spray for multiple sclerosis-related resistant spasticity in daily practice. Eur Neurol 76:216–226. https://doi.org/10.1159/000449413
Ethics declarations
Conflicts of interest
Giorgia Teresa Maniscalco received personal compensation from Novartis, Genzyme, Biogen, Merck Serono, and TEVA for public speaking and advisory boards.
Roberto Aponte does not have disclosures.
Dario Bruzzese does not have disclosures.
Giovanni Guarcello does not have disclosures.
Massimo Napolitano does not have disclosures.
Valentino Manzo does not have disclosures.
Ornella Moreggia does not have disclosures.
Francesco Chiariello does not have disclosure.
Ciro Florio received personal compensation from Merk Serono, Biogen, and TEVA for public speaking and advisory boards.
About this article
Cite this article
Maniscalco, G.T., Aponte, R., Bruzzese, D. et al. THC/CBD oromucosal spray in patients with multiple sclerosis overactive bladder: a pilot prospective study. Neurol Sci 39, 97–102 (2018). https://doi.org/10.1007/s10072-017-3148-6
Received:

Accepted:

Published:

Issue Date:
Keywords
Multiple sclerosis

Spasticity

Cannabinoids

Nabiximols

Sativex

LUTDs