Abstract
Studies have suggested a possible association of migraine and increased risk of ischemic stroke in young adults, particularly in smokers and in women who use oral contraceptive drugs. We aimed to analyze the association between migraine and ischemic stroke in young population in a hospital-based cohort. We included 202 consecutive patients with the diagnosis of ischemic stroke who were between 15 and 50 years and age- and gender-matched 250 volunteers with no history of stroke. All participants were interviewed using a questionnaire for migraine. Localization of ischemic lesion was classified as anterior and posterior circulation according to neuroimaging findings. The cause of ischemic lesion and all risk factors were recorded. Undetermined etiology was the most frequent (43.1%) and the most common determined cause was cardioembolism (22.3%) in young stroke patients. Frequency of migraine was 30.2% among patients with stroke whereas 16.8% of healthy subjects had migraine (p = 0.001). Migraine with aura was significantly more common among patients with stroke compared to healthy subjects (18.3 vs 4.4%; p = 0.000) whereas the frequency of migraine without aura was similar in both groups (11.9 vs 12.4%). Using logistic regression, migraine with aura was shown to be an independent risk factor for ischemic stroke in young population (p = 0.000) and separate analysis for gender demonstrated that it was only a risk factor for women (p = 0.009) but not for men (p = 0.107). Migraine with aura was found to be more common in ischemic stroke in young patients. It was an independent risk factor in women.
Access options
Buy single article
Instant access to the full article PDF.
USD 39.95
Price excludes VAT (USA)
Tax calculation will be finalised during checkout.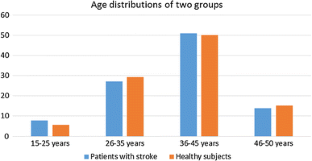 References
Smajlović D (2015) Stroke in young adults: epidemiology and prevention. Vasc Health Risk Manag 11:157–164

Maaijwee NAMM, Rutten-Jacobs LCA, Schaapsmeerders P, van Dijk EJ, de Leeuw FE (2014) Ischaemic stroke in young adults: risk factors and long-term consequences. Nat Rev Neurol 10:315–325

Mackey J (2014) Evaluation and management of stroke in young adults. Continuum (Minneap Minn) 20:352–369

Etminan M, Takkouche B, Isorna FC, Samii A (2005) Risk of ischemic stroke in people with migraine: systematic review and meta-analysis of observational studies. BMJ 330:63–65

Kurth T, Gaziano JM, Cook NR, Logroscino G, Diener HC, Buring JE (2006) Migraine and risk of cardiovascular disease in women. JAMA 296:283–291

MacClellan LR, Giles W, Cole J, Wozniak M, Stern B, Mitchell BD, Kittner SJ (2007) Probable migraine with visual aura and risk of ischemic stroke. Stroke 38:2438–2445

Guidetti D, Rota E, Morelli N, Immovilli P (2014) Migraine and stroke: "vascular" comorbidity. Front Neurol 5:193

Bousser MG, Welch KM (2005) Relation between migraine and stroke. Lancet Neurol 4:533–542

Pezzini A, Del Zotto E, Giossi A, Volonghi I, Grassi M, Padovani A (2009) The migraine-ischemic stroke connection: potential pathogenic mechanisms. Curr Mol Med 9:215–226

Kurth T, Chabriat H, Bousser MG (2012) Migraine and stroke: a complex association with clinical implications. Lancet Neurol 11:92–100

Kernan WN, Ovbiagele B, Black HR, Bravata DM, Chimowitz MI et al (2014) Guidelines for the Prevention of Stroke in Patients With Stroke and Transient Ischemic Attack (A Guideline for Healthcare Professionals From the American Heart Association/American Stroke Association). Stroke 45:2160–2236

Meschia JF, Bushnell C, Boden-Albala B, Braun LT, Bravata DM et al (2014) Guidelines for the Primary Prevention of Stroke (A Statement for Healthcare Professionals from the American Heart Association/American Stroke Association). Stroke 45:3754–3832

Ferro JM, Massaro AR, Mas JL (2010) Aetiological diagnosis of ischaemic stroke in young adults. Lancet 9:1085–1096

Kurth T (2010) The Association of Migraine with Ischemic Stroke. Curr Neurol Neurosci Rep 10:133–139

Headache Classification Sub-Committee of the International Headache Society (2004) The International Classification of Headache Disorder, 2nd edn. Cephalalgia 24:1–160

Headache Classification Committee of the International Headache Society (IHS) (2013) The International Classification of Headache Disorders, 3rd edition (beta version). Cephalalgia 33:629–808

Chatzikonstantinou A, Wolf ME, Hennerici MG (2012) Ischemic stroke in young adults: classification and risk factors. J Neurol 259:653–659

Phillips MC, Leyden JM, Chong WK, Kleinig T, Czapran P, Lee A, Koblar SA, Jannes J (2011) Ischaemic stroke among young people aged 15 to 50 years in Adelaide, South Australia. Med J Aust 195:610–614

Putaala J, Metso AJ, Metso TM, Konkola N, Kraemer Y, Haapaniemi E, Kaste M, Tatlisumak T (2009) Analysis of 1008 consecutive patients aged 15 to 49 with first-ever ischemic stroke. The Helsinki Young Stroke Registry. Stroke 40:1195–1203

Rasura M, Spalloni A, Ferrari M, De Castro S, Patella R, Di Lisi F, Beccia M (2006) A case series of young stroke in Rome. Eur J Neurol 13:146–152

Williams LS, Garg BP, Cohen M, Fleck JD, Biller J (1997) Subtypes of ischemic stroke in children and young adults. Neurology 49:1541–1545

Chan MTY, Nadareishvili ZG, Norris JW (2000) Diagnostic strategies in young patients with ischemic stroke in Canada. Can J Neurol Sci 27:120–124

Kristensen B, Malm J, Carlberg B, Stegmayr B, Backman C, Fagerlund M, Olsson T (1997) Epidemiology and etiology of ischemic stroke in young adults aged 18 to 44 years in northern Sweden. Stroke 28:1702–1709

Bogousslavsky J, Pierre P (1992) Ischemic stroke in patients under age 45. Neurol Clin 10:113–124

Winsvold BS, Hagen K, Aamodt AH, Strovner LJ, Holmen J, Zwart JA (2011) Headache, migraine and cardiovascular risk factors: the HUNT study. Eur J Neurol 18:504–511

Mancia G, Rosei EA, Ambrosioni E, Avino F, Carolei A, Dacco M, Di Giacomo G, Feri C, Grazioli I, Melzi G, Nappi G (2011) Hypertension and migraine comorbidity: prevalence and risk of cerebrovascular events: evidence from a large, multicenter, cross-sectional survey in Italy (MIRACLES study). J Hyper 29:309–318

Scher AI, Terwindt GM, Picavet HS, Verschuren WM, Ferrari MD, Launer LJ (2005) Cardiovascular risk factors and migraine: the GEM population-based study. Neurology 64:614–620

Bigal ME, Kurth T, Santanello N, Buse D, Golden W, Robbins M, Lipton RB (2010) Migraine and cardiovascular disease: a population-based study. Neurology 74:628–635

Kurth T, Schürks M, Logroscino G, Gaziano JM, Buring JE (2008) Migraine, vascular risk, and cardiovascular events in women: prospective cohort study. BMJ 337:a636

Dalkara T, Nazari A, Moskowitz M (2010) Migraine aura pathophysiology: the role of blood vessels and microembolisation. Lancet Neurol 9:309–317

Eikermann-Haerter K (2014) Spreading depolarization may link migraine and stroke. Headache 54:1146–1157

Scher AI, Gudmundsson LS, Sigurdsson S, Ghambaryan A, Aspelund T, Eiriksdottir G, Van Buchem MA, Gudnason V, Launer LJ (2009) Migraine headache in middle age and late-life brain infarcts. JAMA 301:2563–2570

Martikainen MK, Majamaa K (2010) Epidemiology and characteristics of occipital brain infarcts in young adults in southwestern Fin. J Neurol 257:259–263

Rajan R, Khurana D, Lal V (2015) Interictal cerebral and systemic endothelial dysfunction in patients with migraine: a case-control study. J Neurol Neurosurg Psychiatry 86:1253–1257

Savrun FK, Göksan B, Savrun M, Şahin R, Şahin Ş (2008) Cerebral blood flow changes in patients with probable medication-overuse headache. Funct Neurol 23:83–86

Chang CL, Donaghy M, Poulter N (1999) Migraine and stroke in young women: case-control study. The Word Health Organization Collaborative Study of Cardiovascular Disease and Steroid Hormone Contraception. BMJ 318:13–18

Sundquist K, Li X, Hemminki K (2006) Familial risk of ischemic and hemorrhagic stroke. Stroke 37:1668–1673

Donaghy M, Chang CL, Poulter N (2002) Duration, frequency, recency, and type of migraine and the risk of ischemic stroke in women of childbearing age. J Neurol Neurosurg Psychiatry 73:747–750

Roberto G, Raschi E, Piccinni C, Conti V, Vignatelli L, D'Alessandro R, De Ponti F, Poluzzi E (2015) Adverse cardiovascular events associated with triptans and ergotamines for treatment of migraine: systematic review of observational studies. Cephalalgia 35:118–131

Moschiano F, D'Amico D, Usai S, Grazzi L, Stefano M, Ciusani E, Erba N, Bussone G (2008) Homocysteine plasma levels in patients with migraine with aura. Neurol Sci 29:172–175
Ethics declarations
Conflict of interest
None.
About this article
Cite this article
Abanoz, Y., Gülen Abanoz, Y., Gündüz, A. et al. Migraine as a risk factor for young patients with ischemic stroke: a case–control study. Neurol Sci 38, 611–617 (2017). https://doi.org/10.1007/s10072-017-2810-3
Received:

Accepted:

Published:

Issue Date:

DOI: https://doi.org/10.1007/s10072-017-2810-3
Keywords