Abstract
A 70-year-old woman developed paraneoplastic cerebellar degeneration (PCD) due to P/Q-type and N-type voltage-gated calcium channel antibodies and small cell lung cancer, the main clinical manifestations of which were severe positioning vertigo and vomiting. Loss of the visual suppression of caloric nystagmus, spontaneous downbeat nystagmus, periodic alternating nystagmus, and positioning vertigo in our patient most probably corresponds to the cerebellar flocculus/paraflocculus lesion caused by PCD.
Access options
Buy single article
Instant access to the full article PDF.
USD 39.95
Price excludes VAT (USA)
Tax calculation will be finalised during checkout.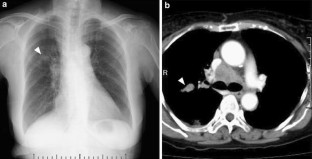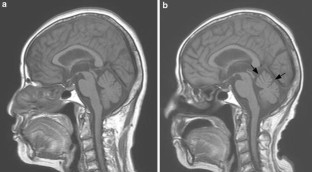 References
Eaton LM, Lambert EH (1957) Electromyography and electric stimulation of nerves in diseases of the motor unit. JAMA 163:1117–1124

Fukuda T, Motomura M, Nakao Y, Shiraishi H, Yoshimura T, Iwanaga K, Tsujihata M, Eguchi K (2003) Reduction of P/Q-type calcium channels in the postmortem cerebellum of paraneoplastic cerebellar degeneration with Lambert–Eaton myasthenic syndrome. Ann Neurol 53:21–28

Liao YJ, Safa P, Chen YR, Sobel RA, Boyden ES, Tsien RW (2008) Anti-Ca2 channel antibody attenuates Ca2 currents and mimics cerebellar ataxia in vivo. PNAS 105:2705–2710

Mason WP, Graus F, Lang B, Honnorat J, Delattre JY, Valldeoriola F, Antoine JC, Rosenblum MK, Rosenfeld MR, Newsom-Davis J, Posner JB, Dalmau J (1997) Small-cell lung cancer, paraneoplastic cerebellar degeneration and the Lambert–Eaton myasthenic syndrome. Brain 120:1279–1300

Takemori S (1983) Visual suppression test. Adv Otorhinolaryngol 29:102–110

Scully RE, Mark EJ, McNeely WF, Ebeling SH, Phillips LD (1997) Case records of the Massachusetts General Hospital. Weekly clinicopathological exercises. Case 20–1997. A 74-year-old man with progressive cough, dyspnea, and pleural thickening. N Engl J Med 336:1895–1903

Dalmau J, Gonzalez RG, Lerwill MF (2007) Case records of the Massachusetts General Hospital. Case 4–2007. A 56-year-old woman with rapidly progressive vertigo and ataxia. N Engl J Med 356:612–620

Landtblom AM, Lindvall B, Ledin T, Berlin G (2008) A case report of plasmapheresis treatment in a patient with paraneoplastic cerebellar degeneration and high anti-Yo antibody titers. Ther Apher Dial 12:82–85 VS

Tafur AJ, Kreuziger LM, Quevedo F (2008) 28-year-old man with severe vertigo. Mayo Clin Proc 83:1070–1073

Schuler O, Strupp M, Arbusow V, Brandt T (2003) A case of possible autoimmune bilateral vestibulopathy treated with steroids. J Neurol Neurosurg Psychiatry 74:825

Leigh RJ, Das VE, Seidman SH (2002) A neurobiological approach to acquired nystagmus. Ann N Y Acad Sci 956:380–390

Versino M, Romani A, Callieco R, Alfonsi E, Beltrami G, Manfrin M, Cosi V (2000) Periodic alternating nystagmus and vestibulo-spinal system facilitating activity. Clin Neurophysiol 111:1337–1339

Waespe W, Cohen B, Raphan T (1985) Dynamic modification of the vestibuloocular reflex by the nodulus and uvula. Science 228:199–202

Takemori S, Cohen B (1974) Loss of visual suppression of vestibular nystagmus after flocculus lesions. Brain Res 72:213–224

Takemori S, Aiba T, Shizawa R (1981) Visual suppression of carolic nystagmus in brain-stem lesion. Ann N Y Acad Sci 374:846–854

Ishihara K, Suzuki Y, Shiota J, Kawamura M, Nakano I (2005) An autopsied case of paraneoplastic neurologic syndrome (limbic encephalitis, cerebellar degeneration, and pseudohypertrophy in the inferior olivary nuclei) associated with T cell lymphoma. Rinsho Shinkeigaku 45:583–589
About this article
Cite this article
Ogawa, E., Sakakibara, R., Kawashima, K. et al. VGCC antibody-positive paraneoplastic cerebellar degeneration presenting with positioning vertigo. Neurol Sci 32, 1209–1212 (2011). https://doi.org/10.1007/s10072-011-0648-7
Received:

Accepted:

Published:

Issue Date:

DOI: https://doi.org/10.1007/s10072-011-0648-7
Keywords