Abstract
Three horses (Equus caballus) with a history of performing cognitive tasks including discrimination learning, categorization, and concept use were tested to evaluate their long-term memory (LTM) in three experiments. In addition, use of LCD multi-displays for stimulus presentation was incorporated into cognition testing protocol for the first time with horses. Experiment 1 tested LTM for discrimination learning that originally occurred 6 years earlier. Five sets of stimuli were used and the two horses tested showed no decrement in performance on four of the sets; however, both horses did score below chance on one set. Experiment 2 examined long-term categorization recall 10 years after horses had demonstrated the ability to make stimulus selections based on shared characteristics within a given category. The horse tested for LTM after the decade-long interval immediately and consistently applied the previously learned categorization rule to not only familiar but also novel sets of stimuli. Experiment 3 tested another horse for LTM for a relative size concept. This horse had originally demonstrated concept rule use in order to select stimuli based on their relative size to one another. More than 7 years later and without further training, this horse reliably applied the previously established size concept to both familiar and novel sets of stimuli. These findings are the first reports of long-term categorical and conceptual memory in horses and are consistent with observations of domestic and wild horses, which indicate that behavioral and ecological events may be remembered for long periods of time. These studies also demonstrate the adaptive nature of horses with regard to their ability to generalize over several different testing conditions.
Access options
Buy single article
Instant access to the full article PDF.
US$ 39.95
Tax calculation will be finalised during checkout.
Subscribe to journal
Immediate online access to all issues from 2019. Subscription will auto renew annually.
US$ 79
Tax calculation will be finalised during checkout.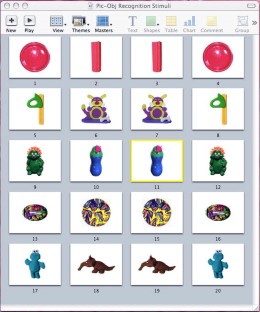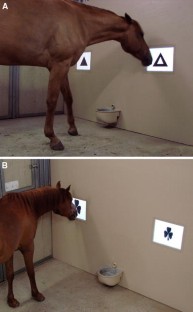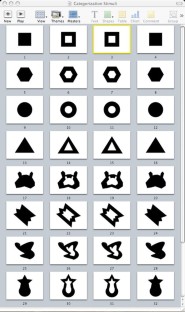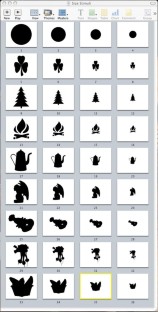 References
Burdyn LE Jr, Noble L, Shreves LE, Thomas RK (1984) Long-term memory for concepts by squirrel monkeys. Physiol Psychol 12:97–102

Crystal JD, Shettleworth SJ (1994) Spatial list learning in black-capped chickadees. Anim Learn Behav 22:77–83

Diehl NK (2005) Review of research on the effectiveness of early intensive handling of foals. In: AAEP 51st Annual Convention Proceedings. Seattle, Washington, pp 246–255

Dixon J (1970) The horse: a dumb animal? … Neigh! Thoroughbred Rec 192:1654–1657

Fagot J, Cook RG (2006) Evidence for large long-term memory capacities in baboons and pigeons and its implications for learning and the evolution of cognition. PNAS 103(46):17463–17567

Fiske JC, Potter GD (1979) Discrimination reversal learning in yearling horses. J Anim Sci 49:583–588

Giebel HD (1958) Visuelles Lernvermögen bei Einhufern. Zool Jb 67:487–520

Grzimek B (1949) Gedächtnisversuche mit Pferden. Z Tierpsychol 6:445–4454

Hanggi EB (1999a) Categorization learning in horses (Equus caballus). J Comp Psychol 113(3):243–252

Hanggi EB (1999b) Interocular transfer of learning in horses (Equus caballus). J Equine Vet Sci 19(2):518–523

Hanggi EB (2001) Can horses recognize pictures? In: Proceedings of the third international conference of cognitive science, Beijing, China, pp 52–56

Hanggi EB (2003) Discrimination learning based on relative size concepts in horses (Equus caballus). Appl Anim Behav Sci 83:201–213

Hanggi EB (2005) The thinking horse: cognition and perception reviewed. In: American Association of Equine Practitioners 51st Annual Convention Proceedings. Seattle, Washington, pp 246–255

Hanggi EB (2006) Equine cognition and perception: understanding the horse. In: Fujita K, Itakura S (eds) Diversity of cognition: evolution, development, domestication and pathology. Kyoto University Press, Kyoto, pp 98–118

Hanggi EB (2007) Optimizing animal cognition testing protocol using the Equine Research Foundation Training System™ (ERTS). Equine Research Foundation Publications, CA, pp 1–5

Hanggi EB, Ingersoll JF, Waggoner TL (2007) Color vision in horses (Equus caballus): deficiencies identified using a pseudoisochromatic plate test. J Comp Psychol 121(1):65–72

Harlow HF (1949) The formation of learning sets. Psychol Rev 56:51–65

Henry S, Richard-Yris M-A, Hausberger M (2006) Influence of various early human-foal interferences on subsequent human-foal relationship. Dev Psychobiol 48(8):712–718

Huber L (1995) On the biology of perceptual categorization. Evol Cogn 1(2):121–138

Johnson CK, Davis RT (1973) Seven-year retention of oddity learning sets in monkeys. Percept Mot Skills 37:920–922

Keiper RR (1979) Population dynamics of feral ponies. In: Waring GH (ed) Horse Behavior, 2nd Edition edn. Noyes, New York, p 237

Kolter L, Zimmermann W (1988) Social behaviour of Przewalski horses (Equus p. przewalskii) in the Cologne Zoo and its consequences for management and housing. Appl Anim Behav Sci 21:117–145

Krueger K, Heinze J (2008) Horse sense: social status of horses (Equus caballus) affects their likelihood of copying other horses' behavior. Anim Cogn 11:431–439

Linklater WL (2007) Equine learning in a wider context—opportunities for integrative pluralism. Behav Proc 76:53–56

Marinier SL, Alexander AJ (1994) The use of a maze in testing learning and memory in horses. Appl Anim Behav Sci 39:177–182

McLean AN (2004) Short-term spatial memory in the domestic horse. Appl Anim Behav Sci 85:93–105

Miller RM (1991) Imprint training of the newborn foal. Western Horseman, Inc, Colorado

Mills D, Nankervis K (1999) Equine behaviour: principles & practice. Blackwell Science, Oxford, p 129

Murphy J, Arkins S (2007) Equine learning behaviour. Behav Proc 76:1–13

Nobbe DE (1978) Delayed response in the horse. In: Waring GH (ed) Horse behavior. Noyes, New York, p 113

Patterson RL, Tzeng OJL (1979) Long-term memory for abstract concepts in the lowland gorilla (Gorilla g. gorilla). Bull Psychon Soc 113:279–282

Pearce JM (1994) Discrimination and categorization. In: Mackintosh NJ (ed) Animal learning and cognition. Academic Press, San Diego, pp 109–134

Pepperberg IM, Brezinsky MV (1991) Acquisition of a relative class concept by an African Gray parrot (Psittacus erithacus): Discriminations based on relative size. J Comp Psychol 105(3):286–294

Reichmuth Kastak C, Schusterman RJ (2002) Long-term memory for concepts in a California sea lion (Zalophus californianus). Anim Cogn 5:225–232

Roberts WA (1998) Principles of animal cognition. McGraw-Hill, Boston

Sappington BF, Goldman L (1994) Discrimination learning and concept formation in the Arabian horse. J Anim Sci 72:3080–3087

Timney B, Macuda T (2001) Vision and hearing in horses. J Amer Vet Med Assoc 218(10):1567–1574

Vauclair J (1996) Animal cognition. Harvard, Cambridge, pp 18–20

Waring G (2003) Horse behavior, 2nd edn. Noyes, New York

Warren JM, Warren HB (1962) Reversal learning by horse and raccoon. J Genet Psychol 100:215–220

Zayan R, Vauclair J (1998) Categories as paradigms for comparative cognition. Behav Proc 42:87–99
Acknowledgments
This research was funded by grants and public donations to the Equine Research Foundation (ERF). Thank you as always to Meinrad and Betty Hanggi for their encouragement and support. Donations and grants from Adobe Systems/Gifts In Kind International, ASPCA, Claire Giannini Fund, Compumentor, Fleet Matching Gift Program, Microsoft and Troxel greatly helped the ERF research, as did the wholehearted involvement of interns and ERF learning and riding vacation participants. We also thank the editor and referees for their valuable suggestions. The article, "Optimizing animal cognition testing protocol using the Equine Research Foundation Training System™ (ERTS)" is available directly through the Equine Research Foundation. Equine care, training, and testing procedures used in these experiments comply with the current laws of the United States of America.
About this article
Cite this article
Hanggi, E.B., Ingersoll, J.F. Long-term memory for categories and concepts in horses (Equus caballus). Anim Cogn 12, 451–462 (2009). https://doi.org/10.1007/s10071-008-0205-9
Received:

Revised:

Accepted:

Published:

Issue Date:
Keywords
Horse

Long-term memory

Concept

Categorization

Discrimination

LCD display

Equine